Irish cream dessert recipes are so popular around St. Patrick's day.  Personally, I think Baileys desserts (and other Irish Cream based ones) are pretty much perfect year round. Today, I'm sharing some of my favorites.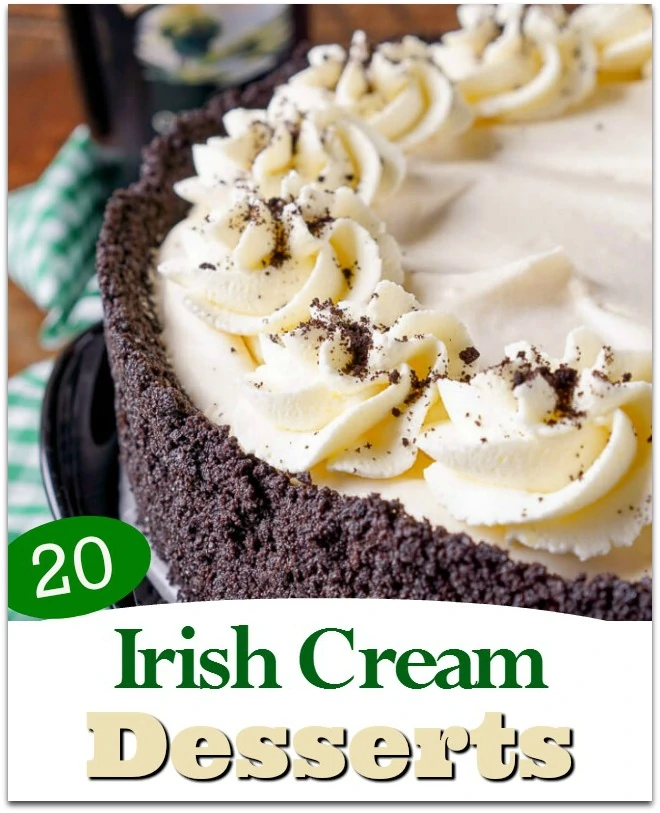 I'm so fond of Irish cream desserts in fact, that I have several rather Baileys rich recipes here on the blog (along with a few where the sweet creamy spirit adds a delightful accent).  I've included my most Irish Cream focused desserts in the collection below, along with some wonderful selections from across the web that truly showcase Baileys Irish Cream. In some of the recipes the alcohol is burnt off during the cooking process. Yet in others, the Baileys desserts are purposely left with a boozy kick from the Irish cream.
Of course, you could simply drink your dessert as  Duck Fart Shot or Buttery Nipple shot.
Irish Cream Dessert Recipes
These Irish cream dessert recipes do not treat the Baileys as an afterthought. In these Baileys desserts it is the featured ingredient!
I tried to find a nice variety among the dessert recipes, while still keeping the strong focus on Irish cream.  I hope you enjoy.
Irish Cream Crème Brûlée - The Unlikely Baker
Boozy Baileys Mini Cheesecakes - Inside the Rustic Kitchen
Still Kickin Bailey's Pound Cake - Mom Foodie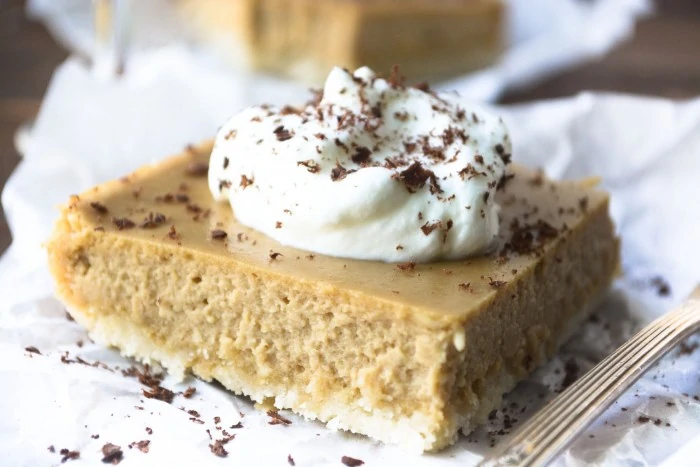 Irish Coffee Cheesecake Squares - The View from Great Island
Baileys Cheesecakes with Baileys Salted Caramel Sauce - Patisserie Makes Perfect
Baileys Pistachio Shortbread Cookies with Chocolate Baileys Glaze - Recipes from a Pantry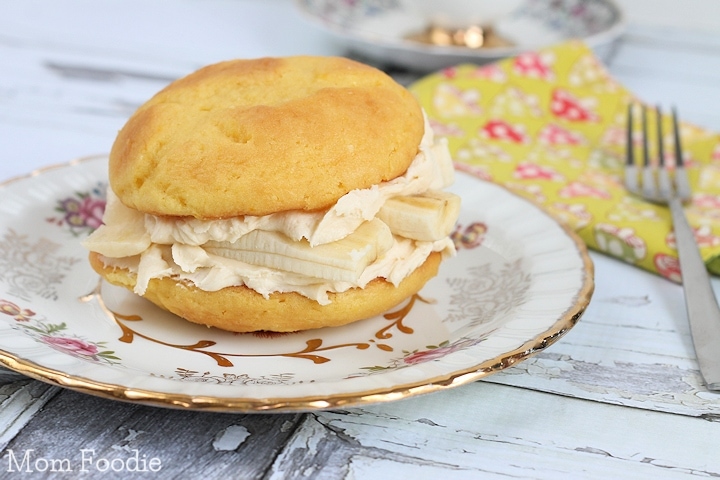 Golden Irish Cream & Banana Whoopie Pies - Mom Foodie
Baileys Affogato 99 - Sprinkles and Sprouts
Irish Cream No Bake Cookies - Sugar & Soul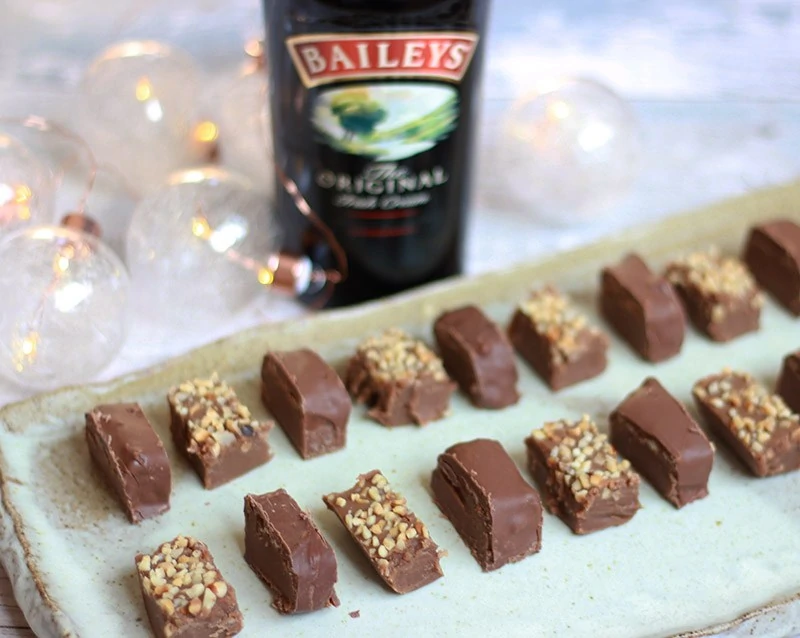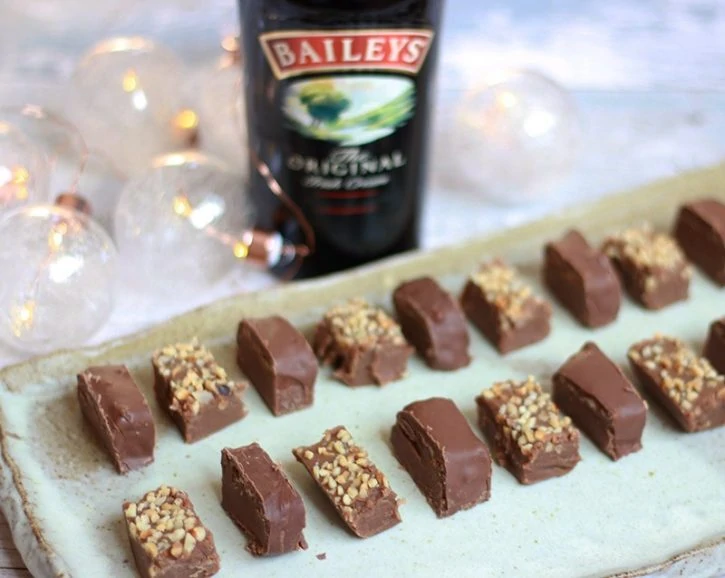 Baileys, Chocolate & Hazelnut Fudge - Proper Foodie
Baileys Brownies with Chocolate-Baileys Ganache - Friday is Cake Night
Irish Cream-Pistachio Fudge - Mom Foodie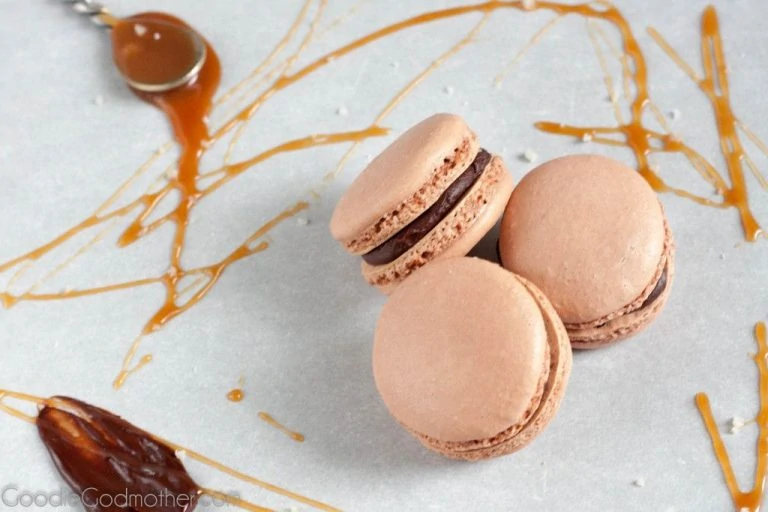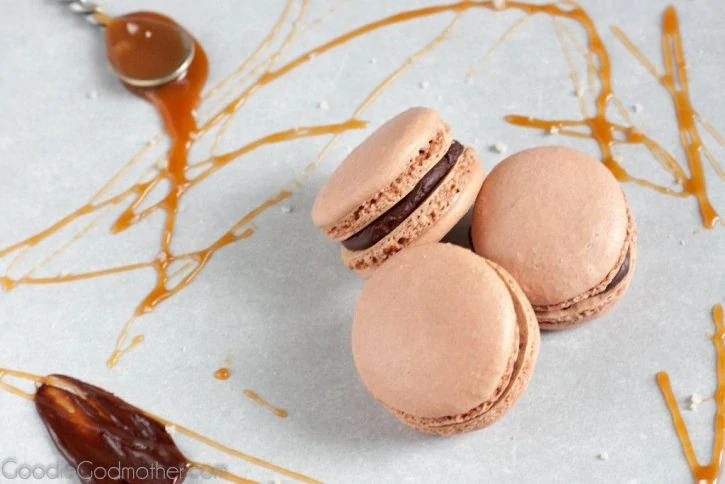 Bailey's Caramel Macaroons - Goody Godmother
Irish Cream Pie - Sugar & Soul (featured at top of post)
Baileys Irish Cream Dip - Dip Recipe Creations
Irish Cream-Espresso Crème Caramel - Cooking Light
Bailey's Irish Cream Cupcakes - Living Sweet Moments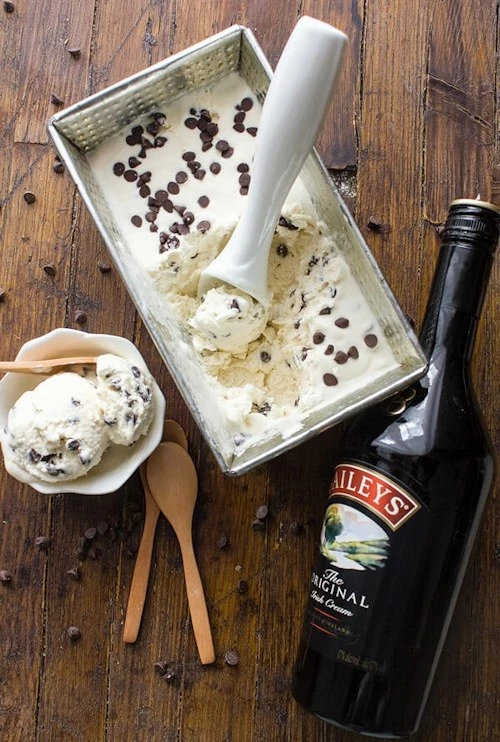 Baileys Chocolate Chip No-Churn Ice Cream - An Italian in my Kitchen
Irish Coffee Blondies with Baileys Cream Cheese Frosting - Dad What's 4 Dinner?
Baileys and Oreo Tart - My Kitchen Love