Mushroom Agnolotti & Green Beans in Creamy Walnut Sauce is an easy meatless meal great anytime.
This post brought to you by Frozen Food Foundation. All opinions are 100% mine.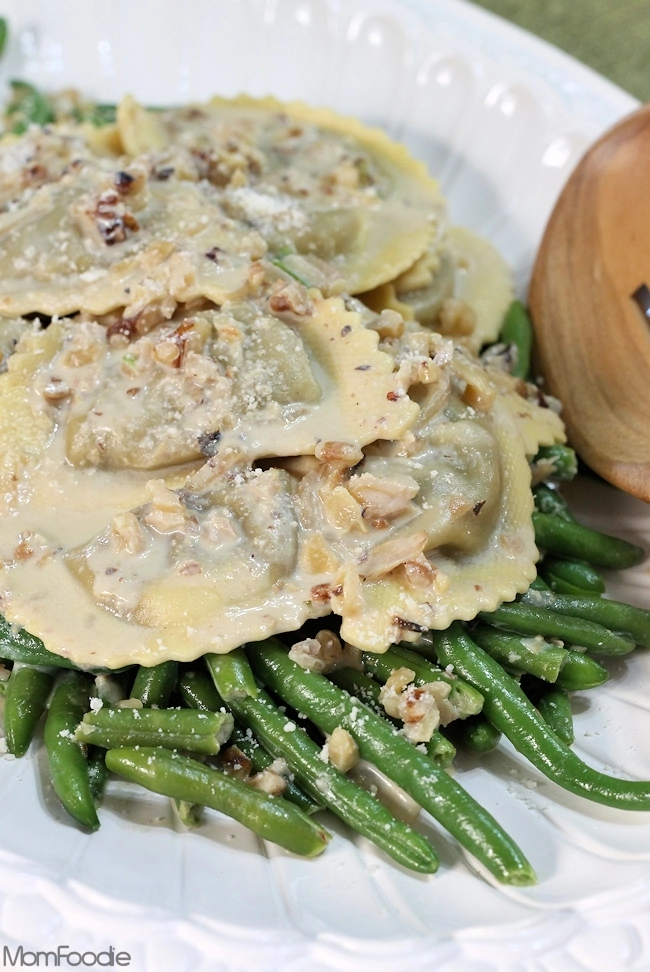 At my house the freezer is always packed full.  There is generally a mix of frozen entrees and the occasional  Chicken Pot Pie, for those times when I either don't feel like cooking or am deep in the midst of baking something for the blog.  I also have a love of those 50 cent bean burritos in the freezer section, and get Lean Pockets once in awhile.  The most prevalent packages though are frozen veggies.
Now, seeing as I am a food blogger, do I feel bad about having a freezer packed to the gills...  absolutely not.  You see the freezing process locks in the nutrients, whereas fresh foods which are shipped considerable distances have lost a good deal of theirs by the time they hit the local market, never mind make it to your meal.  A study conducted by the Frozen Food Foundation and University of Georgia found "that the nutritional value of many frozen fruits and vegetables are generally equal to that of their fresh counterparts. The nutritional value – namely the amounts of Vitamin A, Vitamin C and folates – of some frozen fruits and vegetables is greater than that of fresh-stored produce. This determination likely owes itself to the nutrient degradation that occurs in fresh produce during storage." So while I skip many of the inner grocery aisles at the market, I always shop the frozen foods department.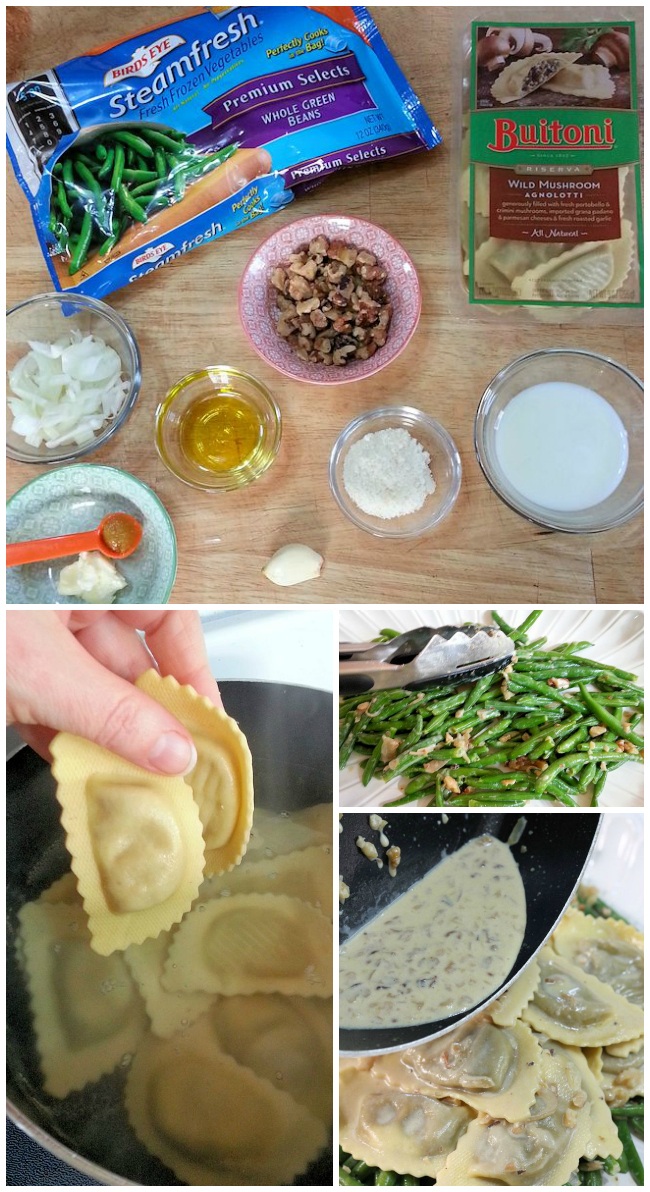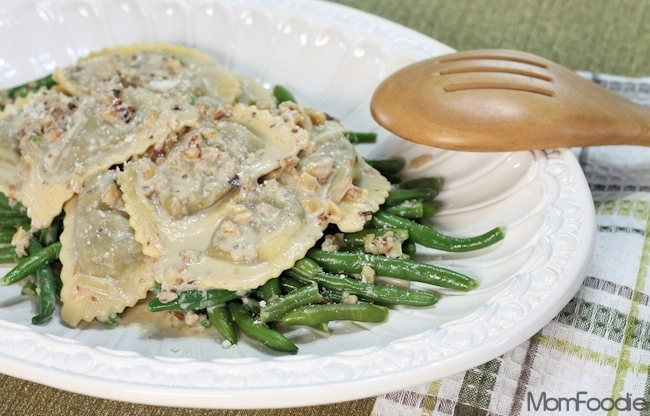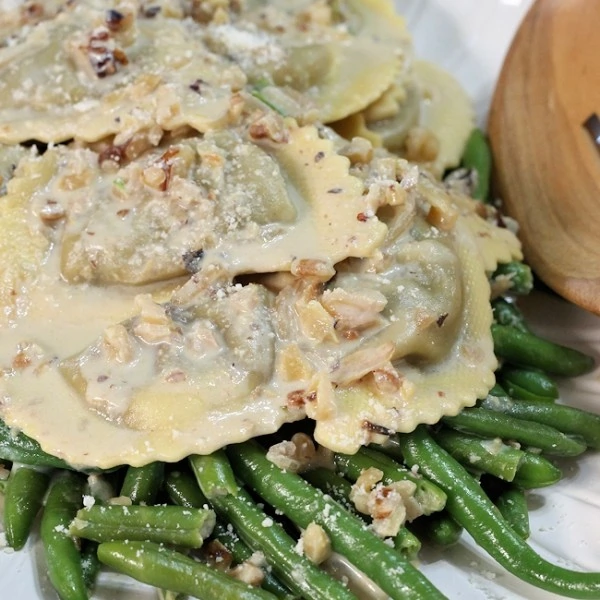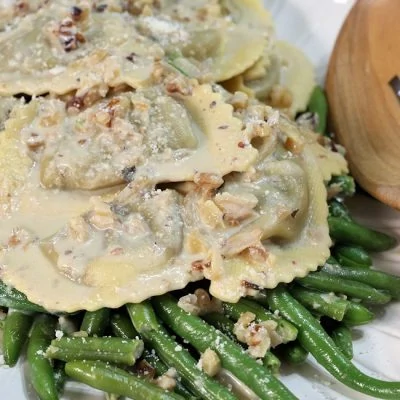 Ingredients
1

package of Buitoni Wild Mushroom Agnolotti

½

tbs

butter

1

bag of BirdsEye Steamfresh Premium Selects whole green beans

½

tbs

olive oil

⅓

cup

sliced onion

1

clove

of garlic

minced

¼

cup

chopped walnuts

1

teaspoon

jarred vegetable or chicken stock base

¾

cup

milk

pinch

of nutmeg

1

tbs

grated Parmesan cheese

plus a little for serving
Instructions
Boil agnolotti for 4 minutes, then drain,mix in butter and set aside.

Microwave the green beans for 2-3 minutes (just long enough to thaw them)

Place oil in large skillet over med-high heat. Once hot add the onion, garlic & walnuts. Saute until fully cooked and somewhat caramelized.

Add the milk, stock base, nutmeg & green beans. Reduce heat to medium. Cook for 5 minutes, stirring occasionally, then add Parmesan.

Use tongs to remove & plate the green beans, leaving sauce in pan.

Add the Agnolotti to the sauce, and gently stir and turn to coat. Cook about a minute, then pour over the green beans.

Sprinkle some Parmesan cheese over the dish and serve.