I've finally gotten around to making some DIY bath & beauty products, and this Root Beer Float Sugar Scrub is the first one I have to share with you..  I used to make all sorts of concoctions, but it's been awhile, so keeping it simple seemed a good way to restart and sugar scrubs are pretty hard to mess up.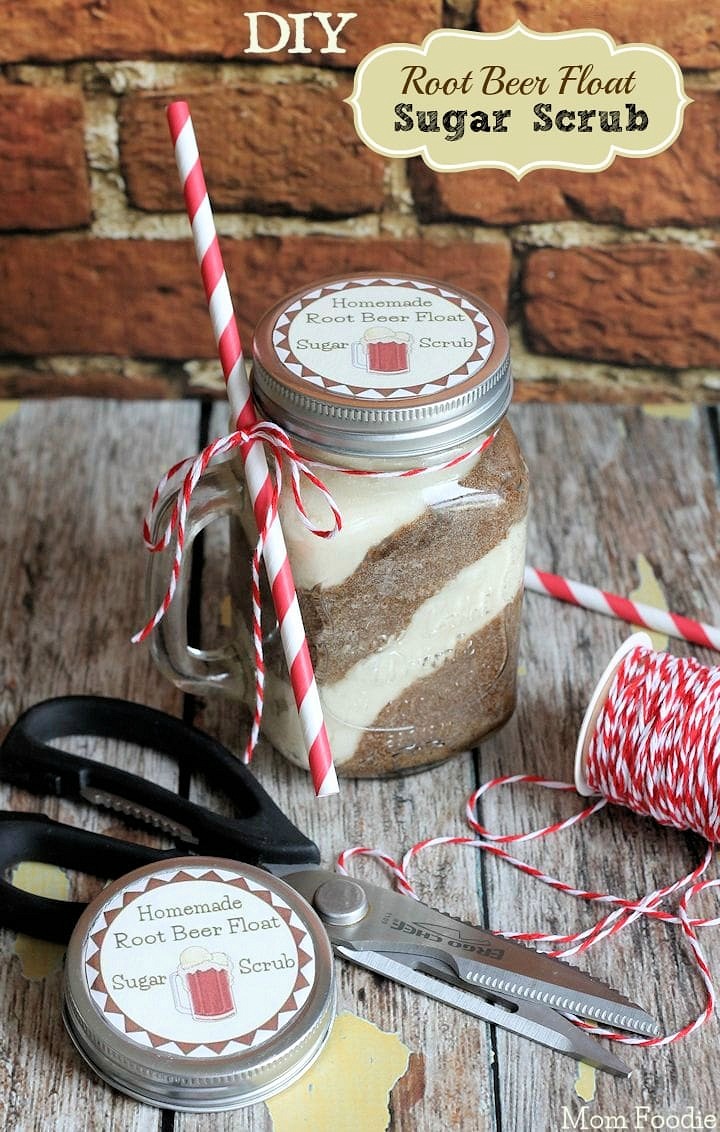 I'd just made some Root Beer Float Whoopie Pies, so I had root beer concentrate handy, and I thought layering it with a vanilla scrub in a mason jar mug,  would make for a more interesting presentation.  I even designed my first set of printable labels to go on the lids.  I want to try out some new things this spring, and the labels make these more giftable in my opinion.  Now that I'm used to maneuvering the images into a usable PDF file, it's actually quite easy.  I'll be making them to go along with more of my upcoming projects.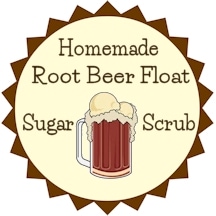 The file prints a sheet of six labels, and includes a link to the recipe at bottom of sheet in case you print, and decide to make the actual sugar scrub a long time from now.
Root Beer Float Sugar Scrub Printable Labels PDF
The sugar scrubs don't require any ingredients that you can't pick up at the grocer.  You could just grab some small mason jars or jelly jars there as well.  As long as you have printer ink and a bottle of glue (I used regular old all-purpose glue), you are good to go.   You'll have a handmade gift in a jiffy.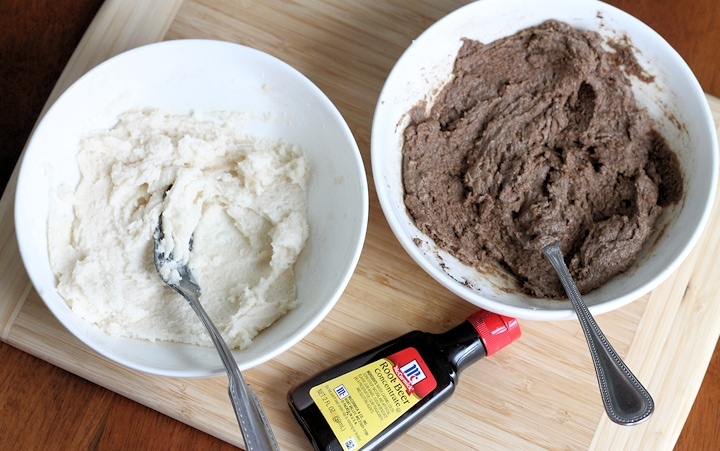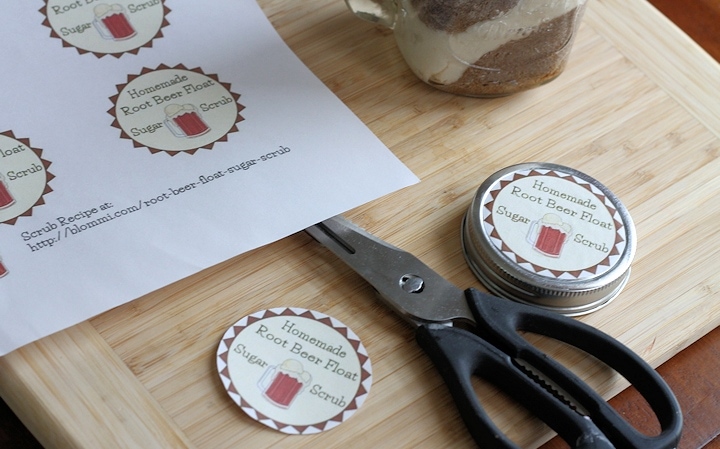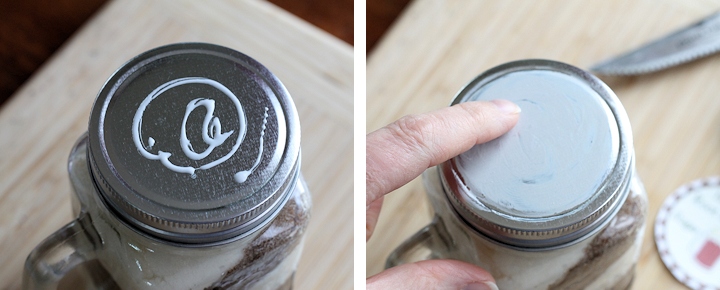 DIY Sugar Scrubs are easy to craft and make fabulous gifts. Try my DIY Lip Scrub or Lemon Sugar Scrub on my sister site Beauty Crafter. Each also comes with free labels.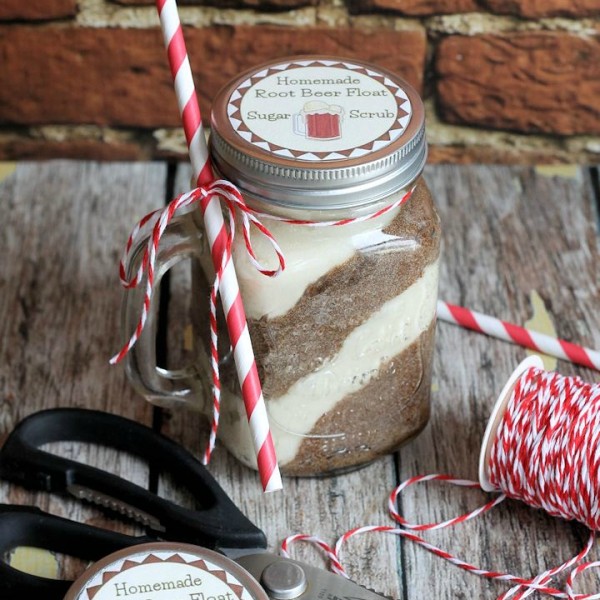 Ingredients
Root Beer Sugar Scrub
¼

cup

coconut oil

⅓

cup

dark brown sugar

½

cup

sugar

1

teaspoon

root beer extract

1

tbs

olive oil
Vanilla Sugar Scrub
⅓

cup

coconut oil

⅔

cup

sugar

2

teaspoon

olive oil

1 ½

teaspoon

vanilla extract
Instructions
Mix ingredients for each scrub in a separate bowl with separate fork. Moosh & stir until well blended.

Get a fresh spoon to scoop each out with. Hold jar on angle and spoon in some of the root beer sugar scrub, smooth out, but press more from middle out to avoid leaving smudges on glass (so you will have a neat presentation).

Repeat with vanilla scrub. Continue layering process until jar is full. Then screw on lid.

Print labels. Cut around labels, just short of the design edge. Apply a small amount of glue on lid (one at a time), and smooth out with your finger, to make thin layer. Apply the label, then gently smooth and press from center outward with dry paper towel. Wipe off any excess glue. Tie a paper straw to the jar with baker's twine if you like.
Notes
Makes one 2 cups size mason jar.