Gardener's Scrub Soap is easy to make and is a wonderful gift for your favorite gardener.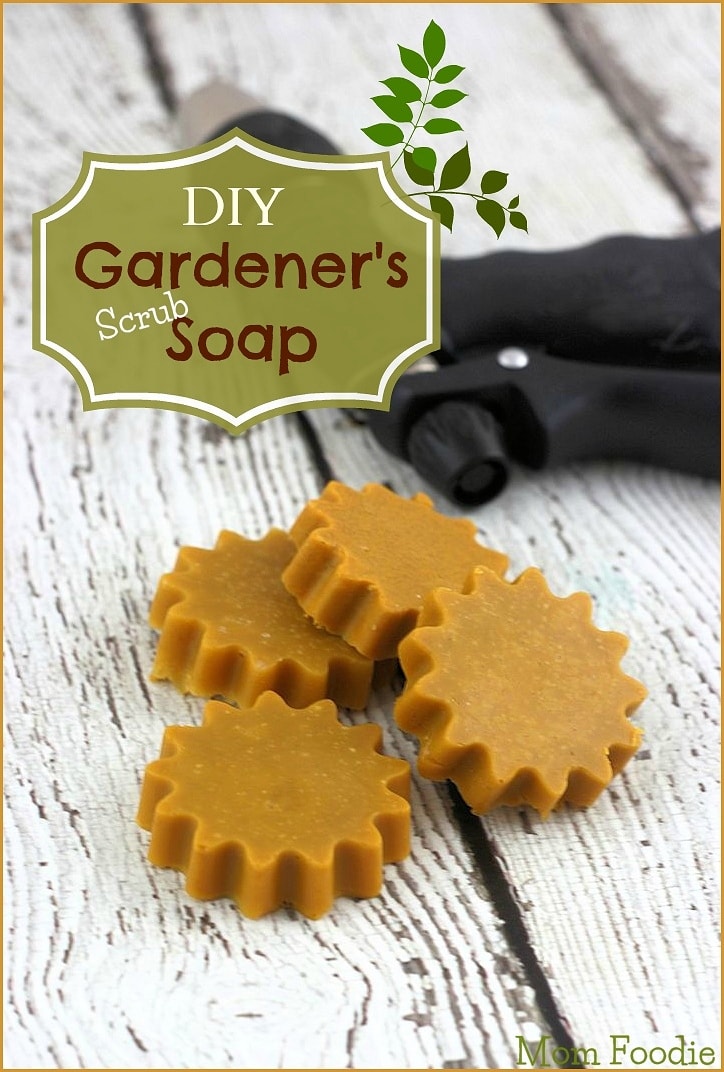 DIY Gardener's Scrub Soap
affiliate links in article
It's that time of year again, when we start digging into our gardens and getting all messy (well, I hope this dreadful weather breaks soon so I can anyway).  I always have good intentions and stock myself with garden gloves
, but I have a tendency to see something that needs to be done and just get to it.  Then again as every gardener knows, there are times you just have to get your hands dirty. After a few hours out in the garden, my hands are often pretty filthy.  Dirt and chlorophyll stains make for an unsightly look on anyone, but they sure do look awful in food pics, so I need to scrub them up extra well.  This DIY Gardener's Scrub Soap should get them nice and clean this spring. The soap is made with melt & pour glycerine soap base
, so you won't have to mess around with lye.  I know that can be a deterrent for many, especially those with children in the house.  This Gardener's Soap recipe is pretty basic, and you can make it whatever color or shape you like.  As soon as my herbs start coming in, I'll be making some more DIY soaps and such utilizing them.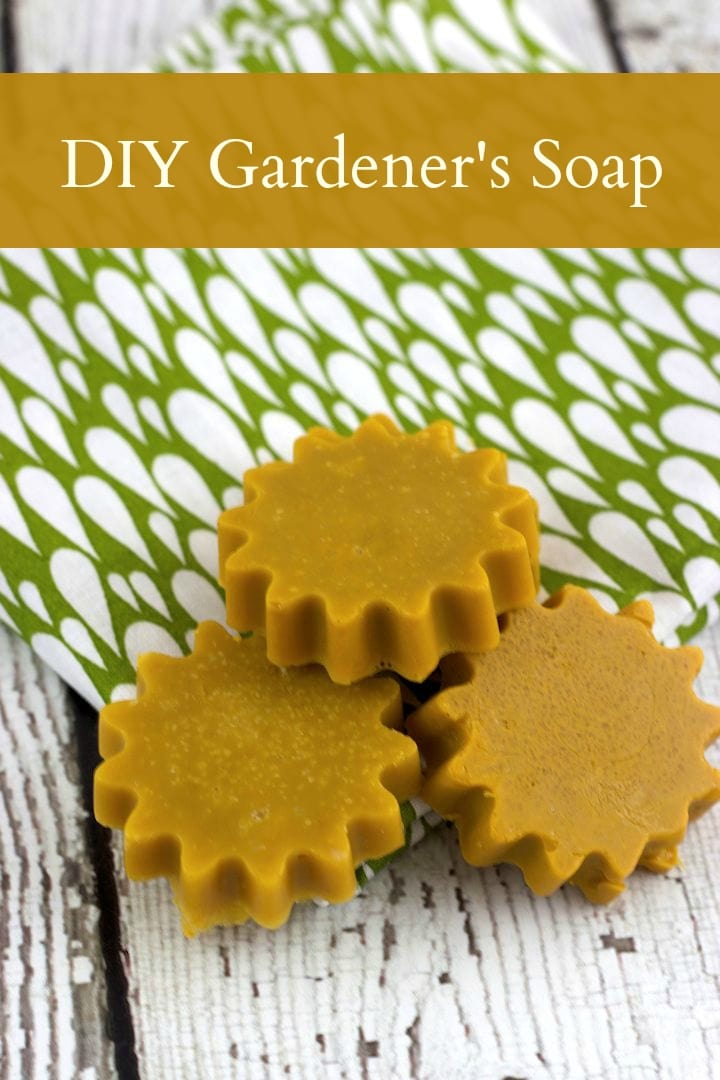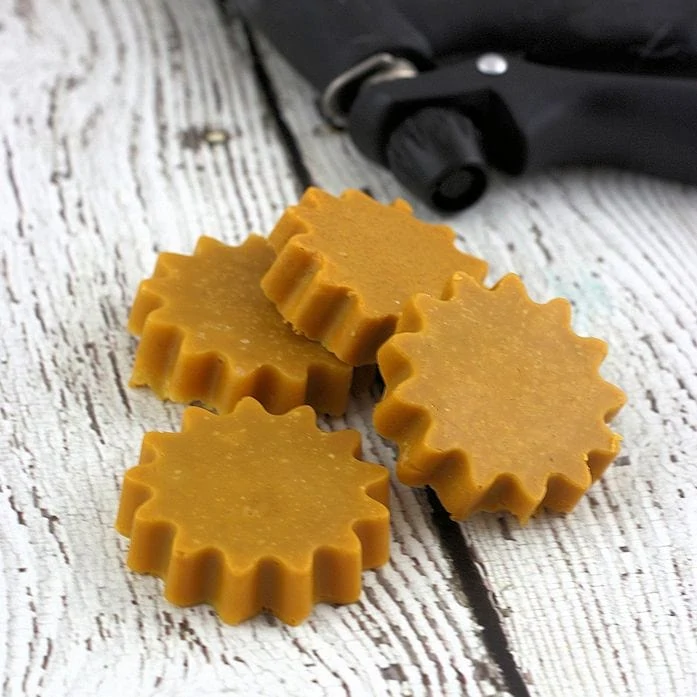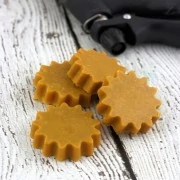 Print Recipe
DIY Gardener's Scrub Soap
Ingredients
½

lb

Melt and Pour Glycerine Soap

2

tablespoon

Sea Salt

1

tablespoon

Epsom Salt

coloring

yellow oxide mica was used in the soaps shown, but Food Coloring would work as well

Essential Oil

Optional (I suggest a little thyme or eucalyptus, to help avoid infection in any knicks received, tempered with a bit of citrus or lavender for scent.)

Silicon Mold
Instructions
Cut melt and pour soap in to small cubes and place in a microwave safe bowl.

Microwave in 15-second bursts, stirring in between each burst until completely melted.

Mix in any colorant and fragrance.

Working quickly, add in salts and stir to combine. Immediately pour into molds.

If soap hardens while pouring, reheat in 10-second bursts.

Allow to harden for 30 minutes or until firm before removing from mold.