This Shrunken Heads Pie, Halloween Apple Cranberry Walnut Tart is the perfect ghoulish dessert to serve at a Halloween dinner party. It's creepy without being gross.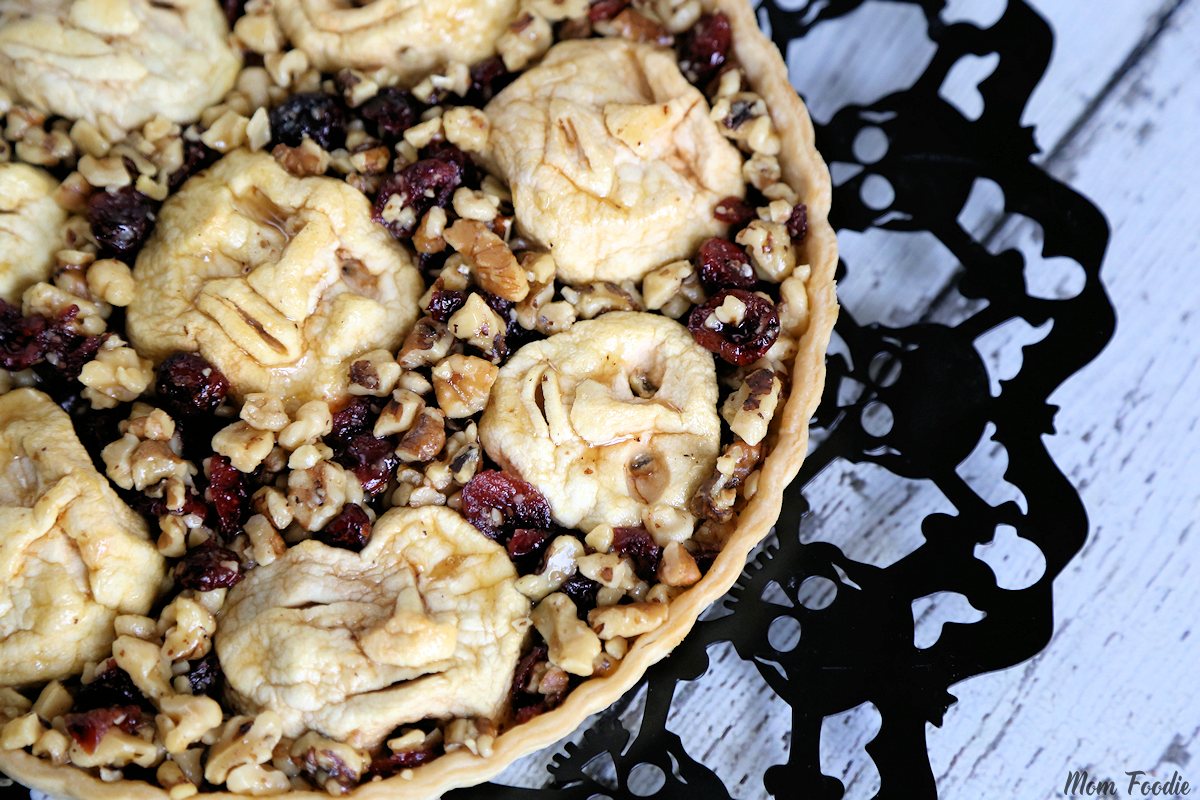 Shrunken Heads Halloween Tart: The Plot
I actually wanted to try making a shrunken apple head tart or pie last Halloween, but never got around to it. The idea seemed like it would work. I'd made shrunken apple head dolls with my mother as a child, so I knew that it took no amazing carving skill to make the shrunken head faces. As the apples shrivel clumsy features become more realistic.
I concluded that if the apples were cored and halved, then only dehydrated about half as much as the dolls were the texture would be slightly chewy but still moist. Drying would be done in a low heat oven and nuts and dried berries would be a great compliment to the texture of the apples. Akin to a sort of rustic mincemeat. I kept things quite simple, just dried cranberries with walnut bits mixed with honey and a little orange juice to accompany the shrunken heads.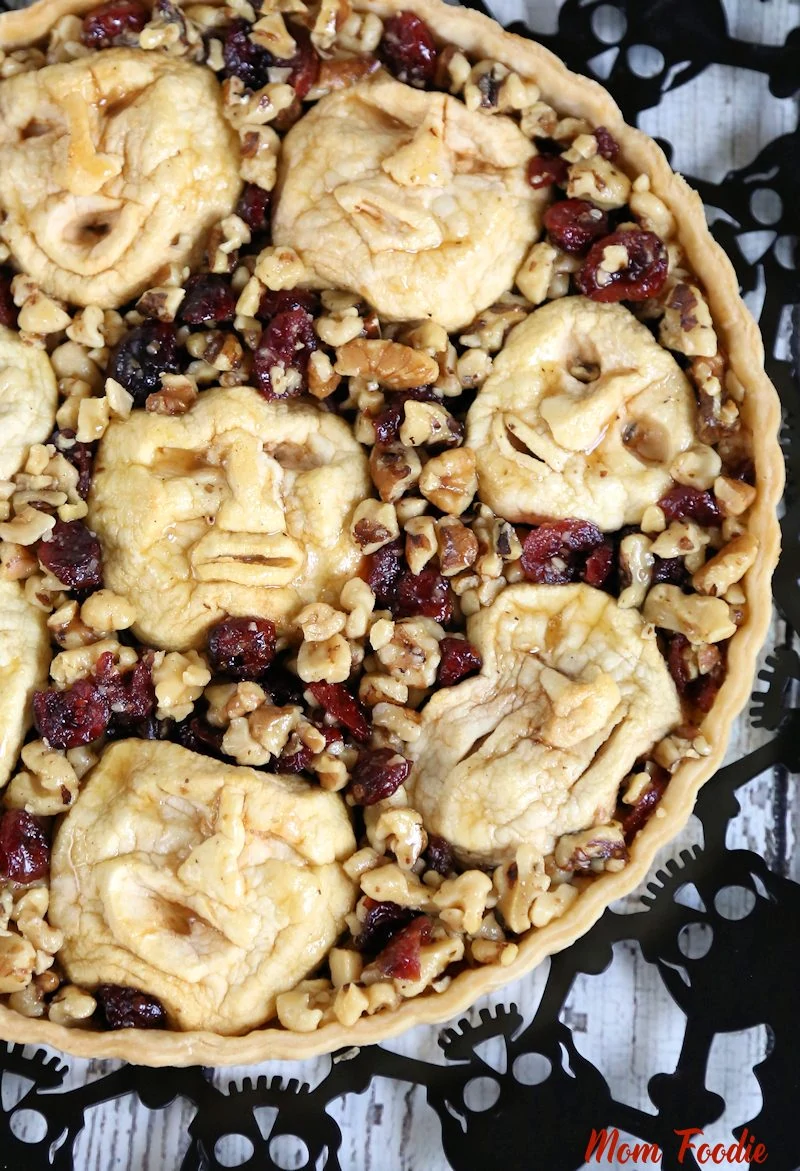 Shrunken Heads Halloween Apple Cranberry Walnut Tart: Results
While some of my apple shrunken heads came out better than others and size varied somewhat, I think that added to the overall effect of the pie. People look different after all.
The texture of the apple heads was just as I expected, tender with just a slight chewiness.
Cutting the tart took a little care going through the apples, but they actually sliced easier than I would have predicted. The drying process also concentrated the flavors of the apples which was nice.
The cranberries and walnuts accompanied the apples in the tart well. I simply used a ready made pie crust to make this particular tart, but will probably try a graham cracker or nut based crust next time... and yes, there will be a next time.
Make Shrunken Apple Heads
While it is pretty easy to make shrunken apple heads, it does take a little time and patience. It could be a fun weekend project with older kids.
First, cut the apples in half, core and peel. Then, carve in the simple faces as shown.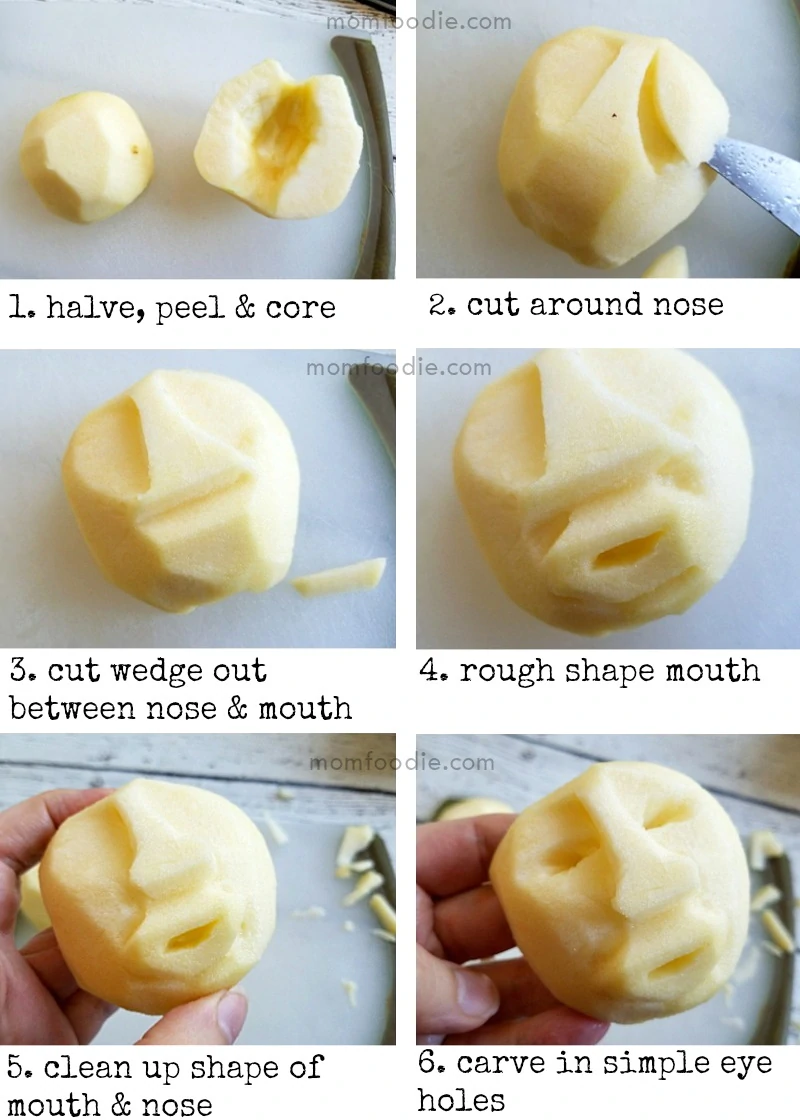 Dunk the carved faces in a bath of citric acid water, if you don't have citric acid
a mix of 1 part lemon juice to two parts water should do. Pat dry with paper towel.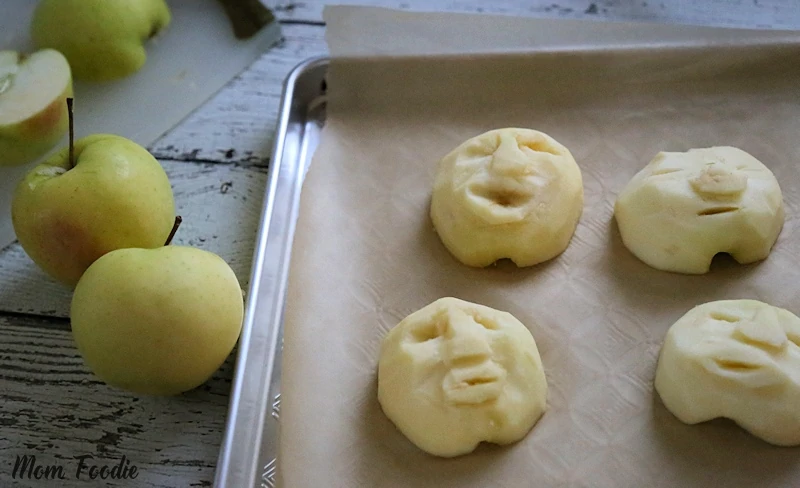 Bake at 190-200. I did 3 hours on parchment
, then placed on a baking cooling rack
and put back in oven for another 2 hours so bottoms would dry a little.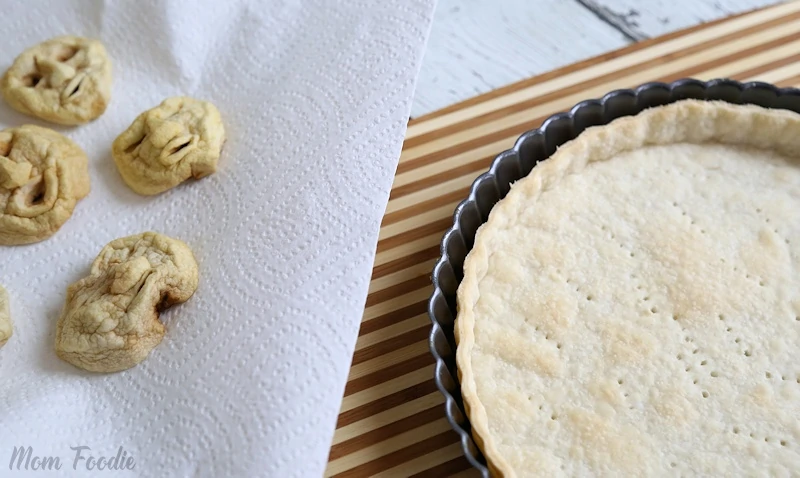 I then baked off a tart shell, and arranged the apple shrunken heads in tart and filled in cranberry walnut mixture around them.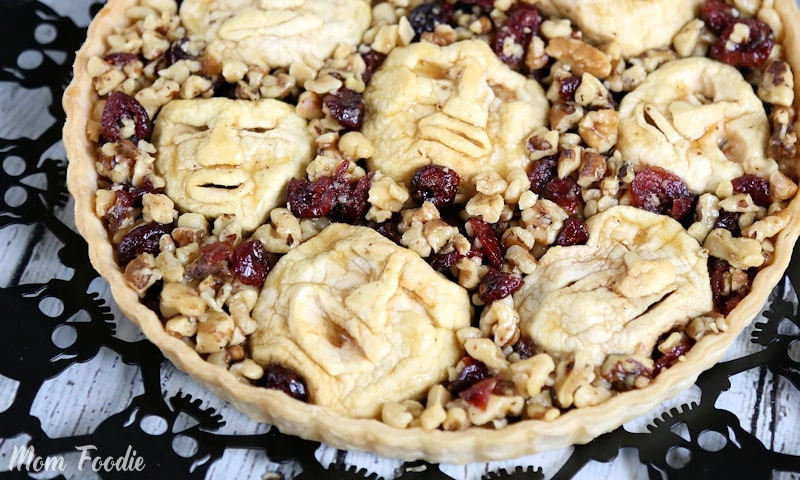 The final Shrunken Heads Halloween Tart would make any Voodoo Queen happy.
Supplies you may need for this baking project:
&
Ajent Citric Acid 100% Pure Food Grade Non-GMO (Approved for Organic Foods) 2 Pound
8 Inch Non-Stick Removable Loose Bottom Quiche Tart Pan (2 Pack), Tart Pie Pan with Removable Base
Ekco Cooling Rack, Set of 2
If You Care FSC Certified Parchment Baking Paper, 70 sq ft (Pack of 2)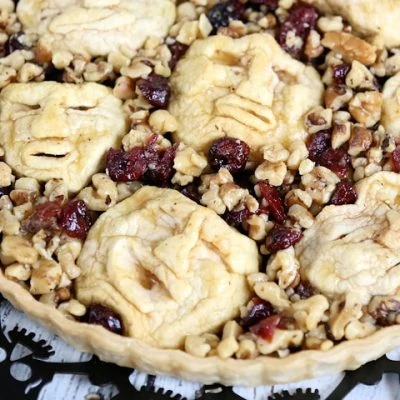 Shrunken Heads Halloween Apple Cranberry Walnut Tart Recipe
This Shrunken Heads Halloween Apple Cranberry Walnut Tart is the perfect dessert recipe to make for a Halloween dinner party.
Print
Pin
Rate
Ingredients
4-6

firm apples

medium sized

1

tbs

citric acid

or ½ cup lemon juice

2

cups

water

single pie crust for tart shell

¾

cup

chopped walnuts

¼

cup

dried cranberries

¼

cup

of honey

1 ½

tbs

orange juice

*** optional ¼ teaspoon cinnamon
Instructions
Cut the apples in half core and peel. Take care to make sure you have removed seeds and hard bits, but keep as much apple as you can.

Mix the citric acid or lemon juice with water in medium size bowl. Make sure it is deep enough to cover an apple half.

Carve the faces in each apple as shown, then drop in the water bath. Remove, shake off and pat dry with paper towel. This keeps the apples from browning.

Preheat oven to 200 degrees. Place apples on parchment lined baking sheet. Bake for approximately 3 hours. Until apples are starting to shrivel. Place the apples on baking cooling rack and bake another 2 - 3 hours, until apple heads are shrivelled and soft inside, yet not hard and dry.

Remove the shrunken apple heads from oven. Increase the oven temperature to 350 degrees.

Line a tart pan with pie crust pick bottom with fork, trim edges and bake for 10 minutes. Remove, but leave oven on.

Arrange the shrunken apple heads in tart.  Mix together the walnuts, cranberries, honey and orange juice (add cinnamon if you like). Fill in spaces between the apples with cranberry walnut mixture. Baste the apple heads with a little of the syrup from mixture.

Bake for 15-17 minutes. Remove and once the tart is cooled to handleable, remove the tart from pan to plate.