Need Some Last Minute Halloween Cards? These Free Printable Halloween cards can save to a trip to a, by now picked over, store. Just select the pdf link below, and it will take you right to the print page.
I've included two Halloween card designs. One features a black cat and the other a dog in a ghost costume. Both are double folded, so while I recommend cardstock, you can get away with regular printer paper for these card designs.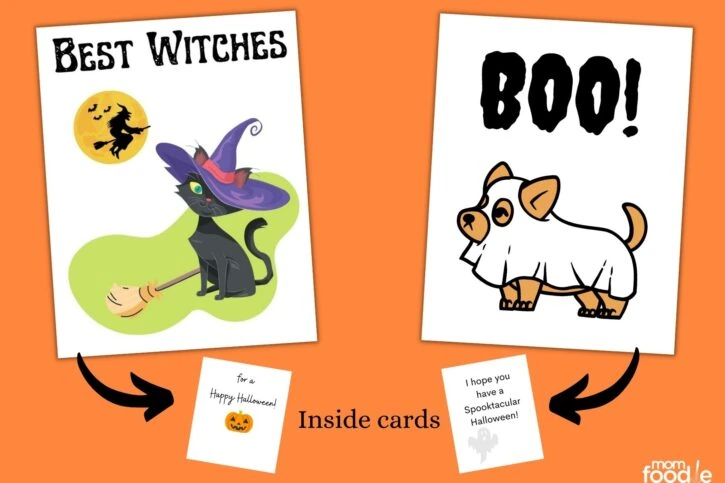 Just print and fold!
Halloween Cat Card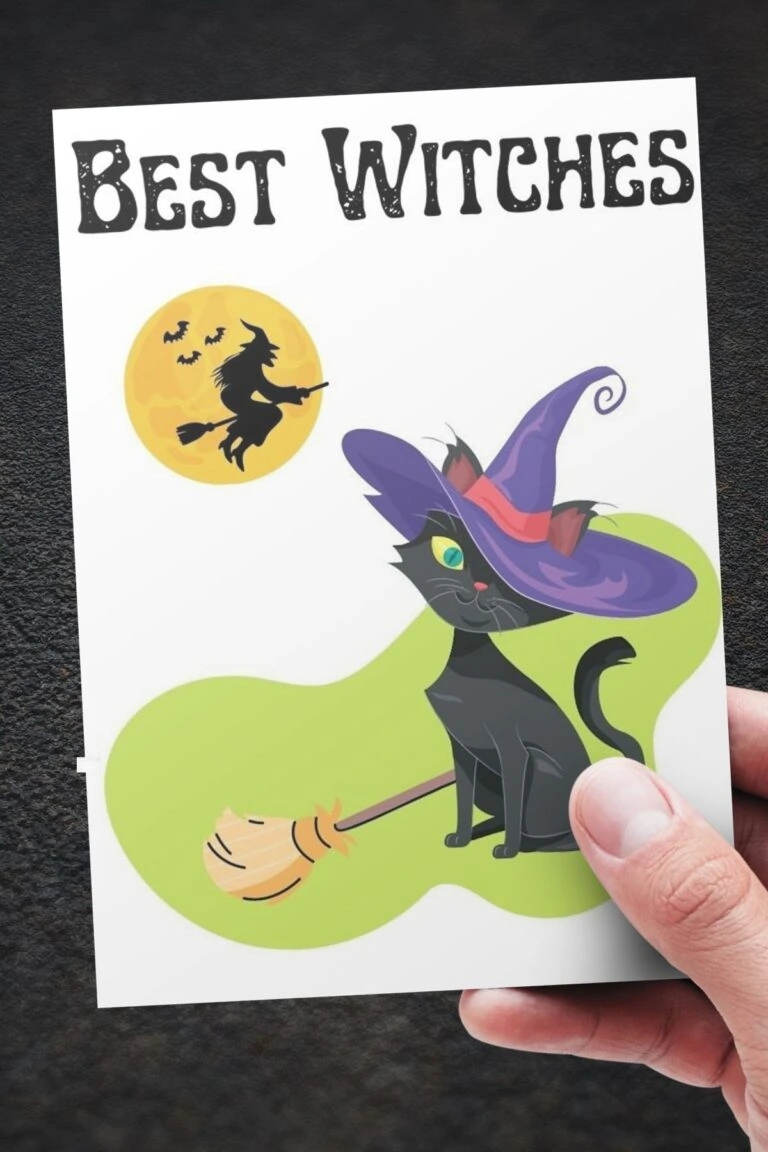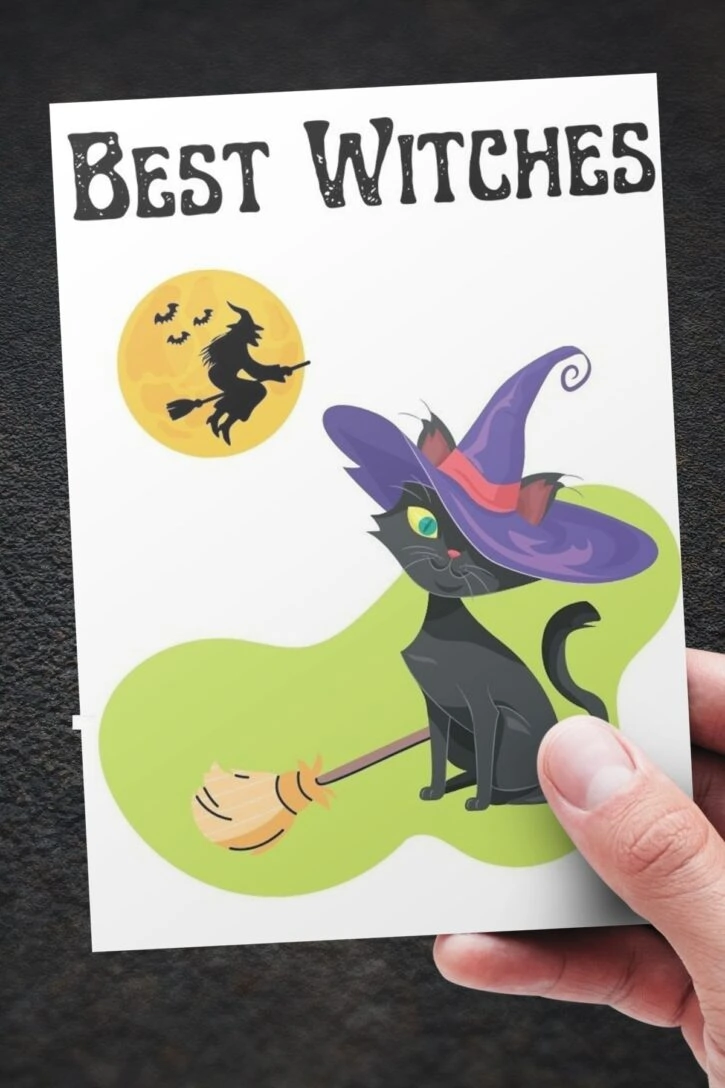 The card cover has an adorable black cat in witch hat with broom and flying witch in the background. Inside wishes a Happy Halloween with cute Jack-o-Lantern. They are cute, not ghoulish and child appropriate, yet nice for adults as well.
Print a bunch out and serve the kids Halloween Broomstick Snacks or Witch Hat Treats while they fill them out.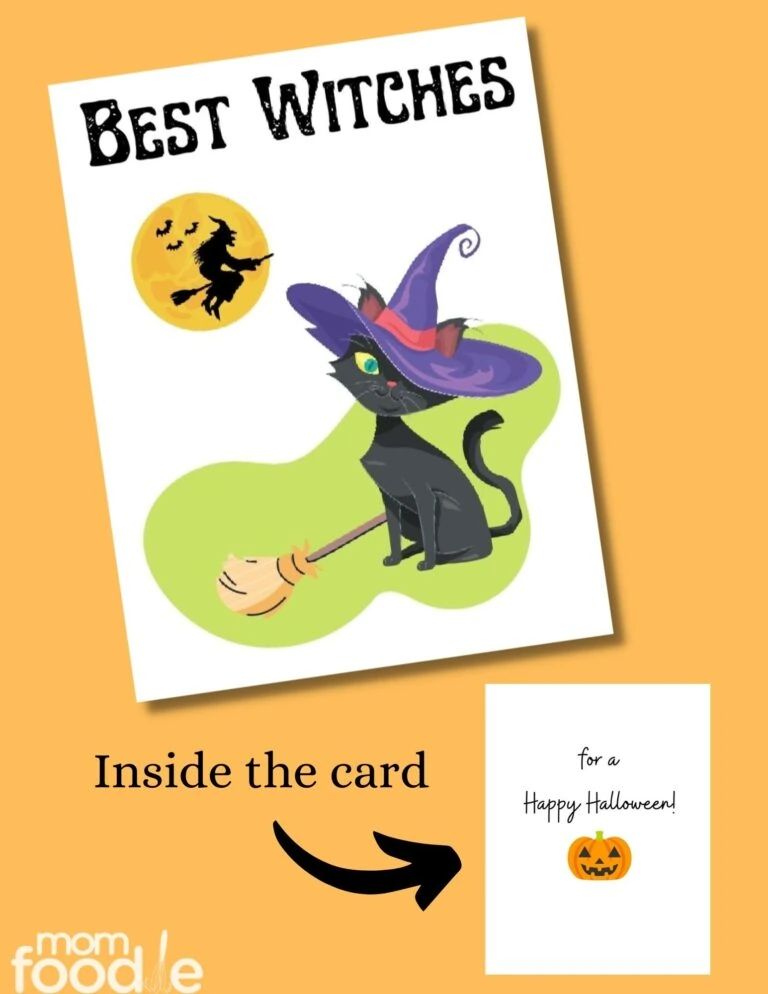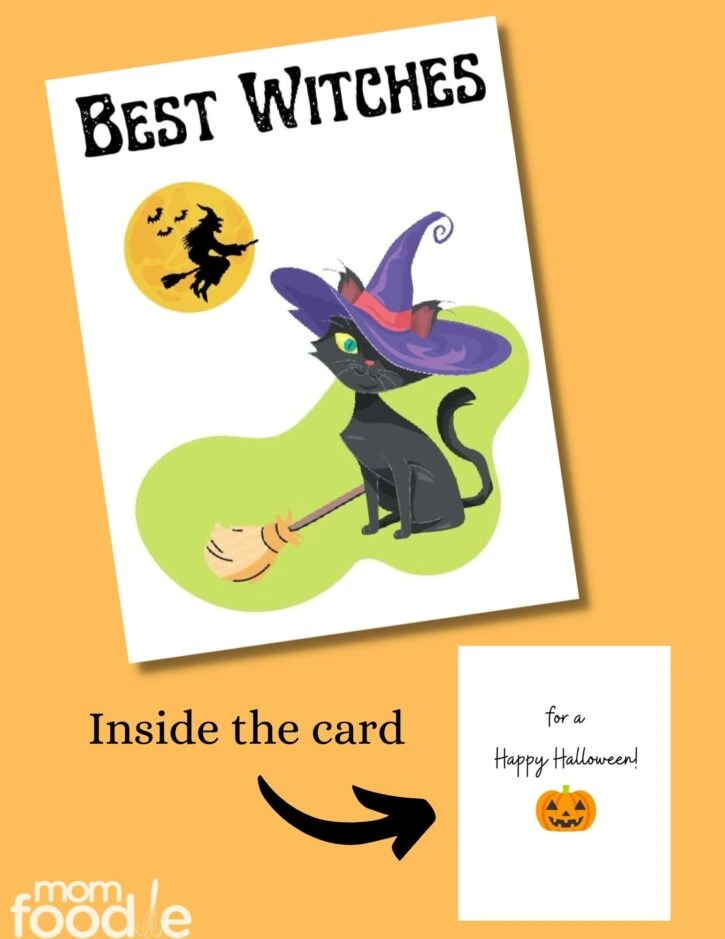 Print --> Best Witches card PDF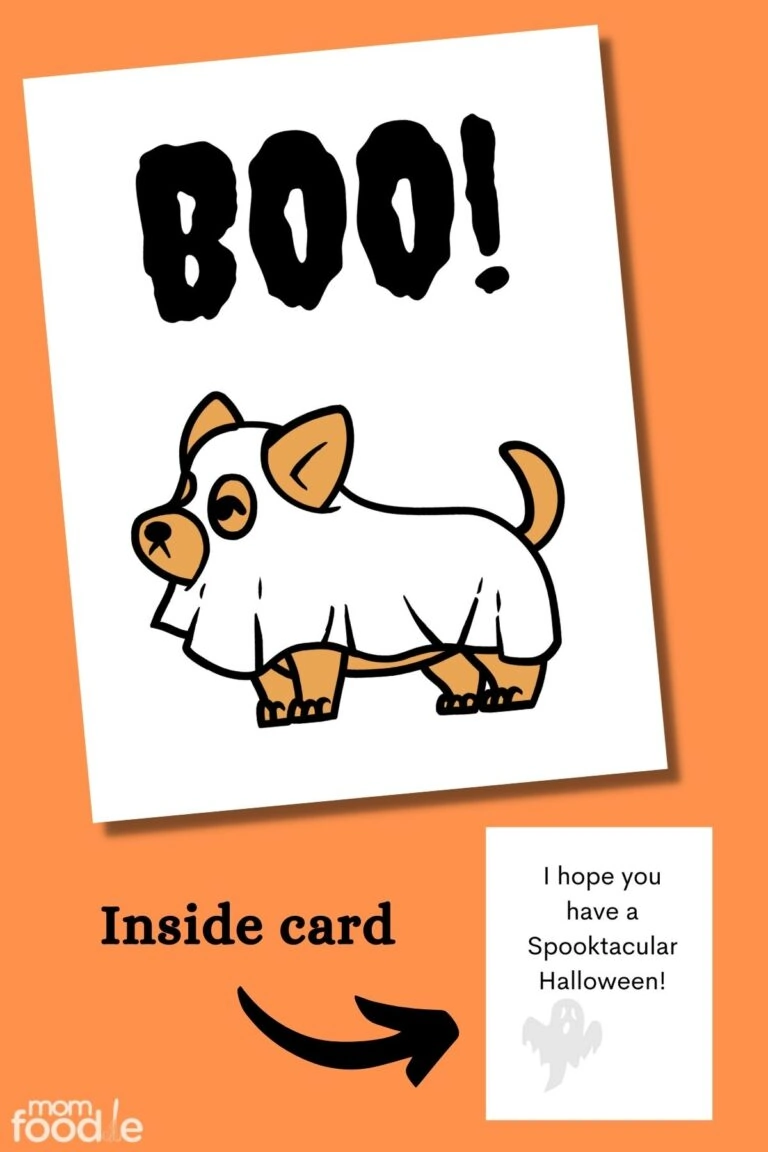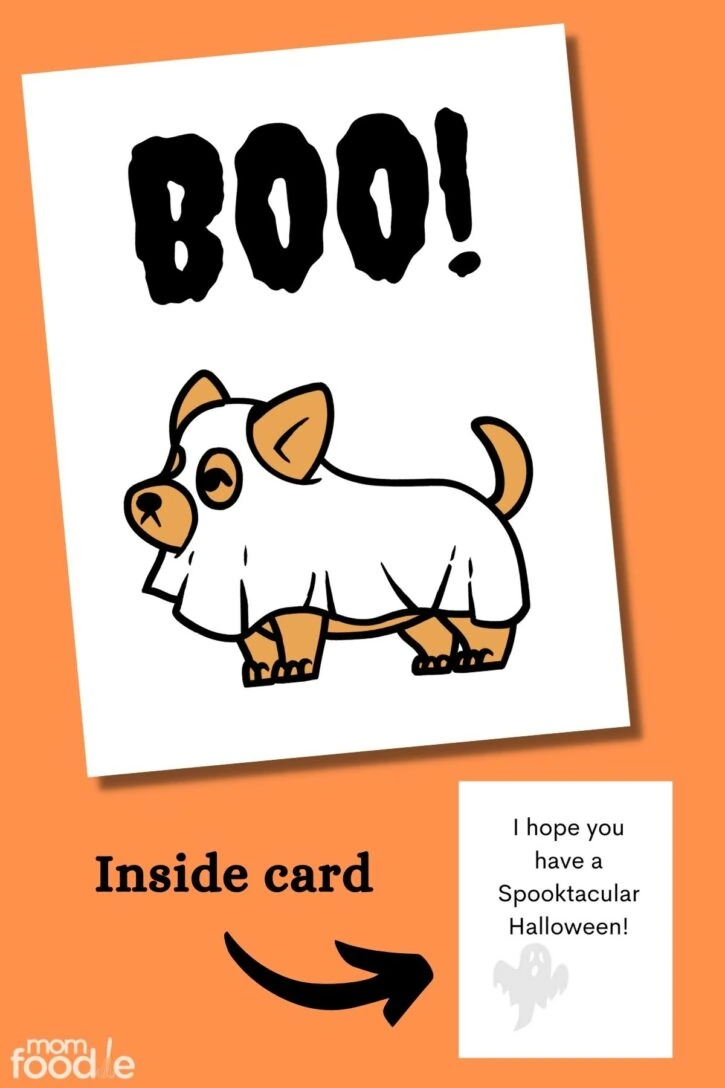 It folds the same way as the card above.
Print this Halloween card -> Boo! card PDF
Folding the Cards
Just two simple folds to make the cards.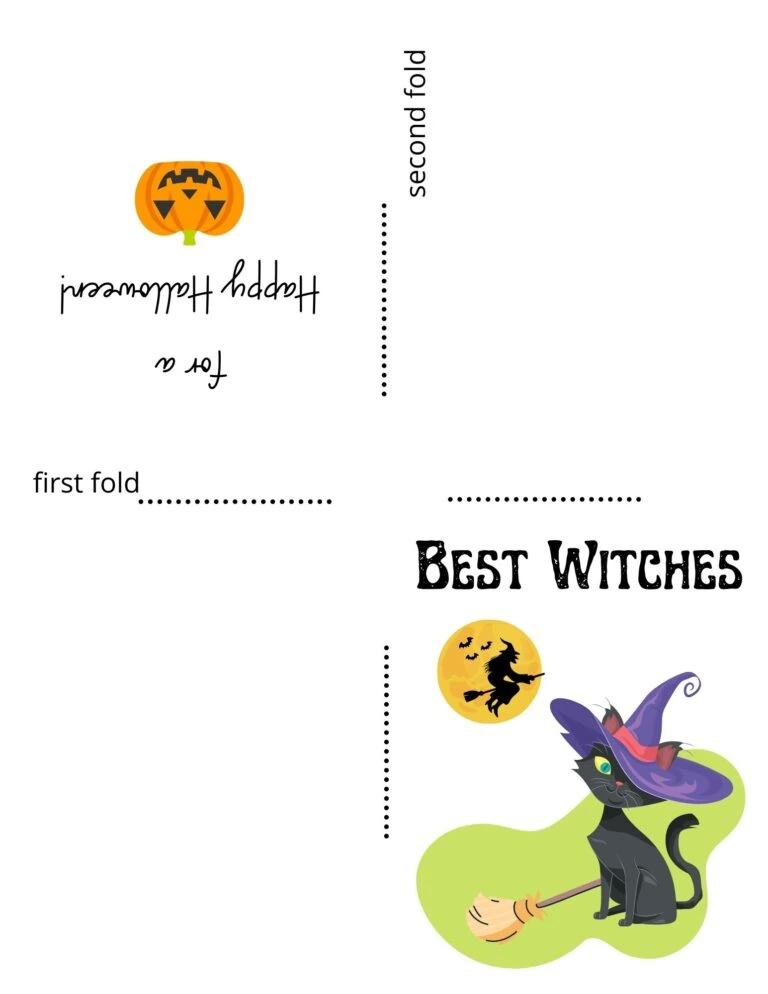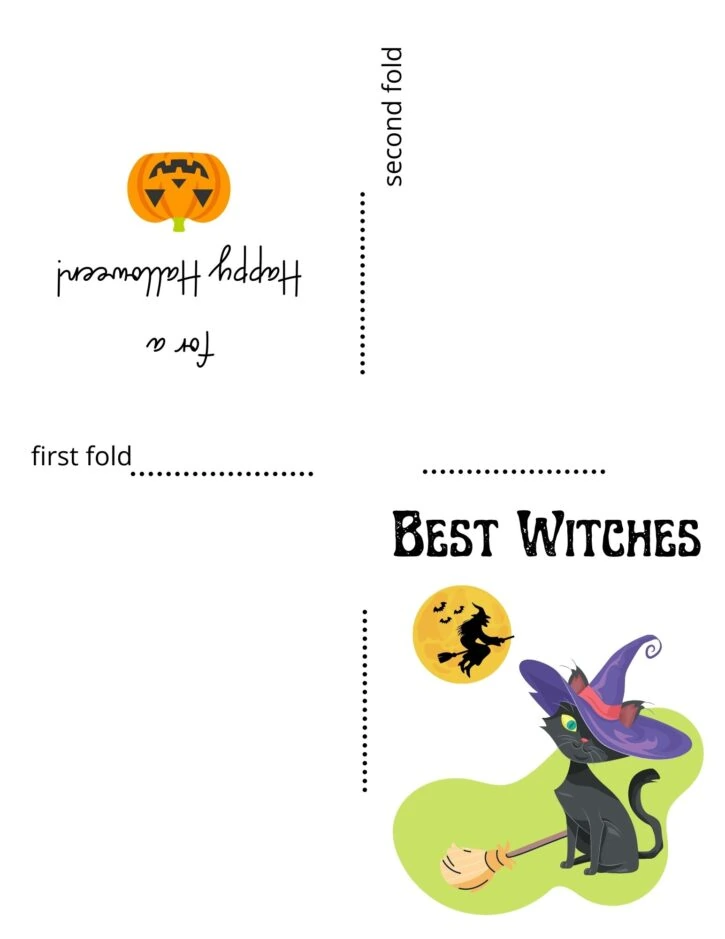 First fold top to bottom with print side exposed. Then fold so cover is facing you.
More Free Halloween Printables
If you like these you may also like my other Free Halloween Printables.