With this snow cone machine you will be making your own snow cones at home in no time with no fuss at all.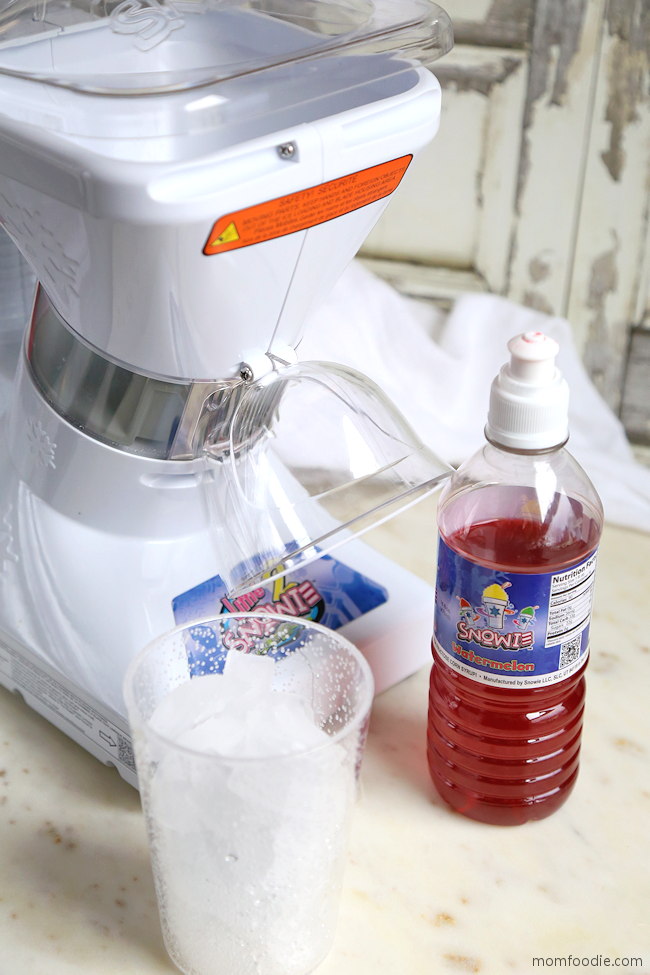 I was recently sent a Little Snowie 2 Ice Shaver from the brand to try out. While I have gotten away from reviews and very rarely do them these days, I thought my daughter might enjoy using a snow cone maker... OMG, did she ever love having such easy access to frozen treats!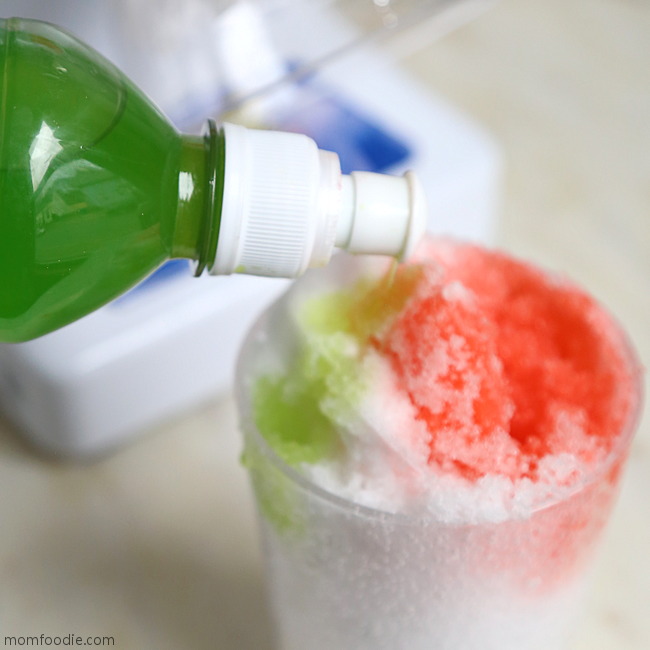 Watermelon and Lemon/Lime are a favorite syrup combo of my daughter and great for the holidays!
Snow Cone Machine - Making Snow Cones!
Let's make some snow cones with the Little Snowie 2 Ice Shaver. It is so easy to use and absolutely no assembly required. Take it out of the box and it is ready to roll!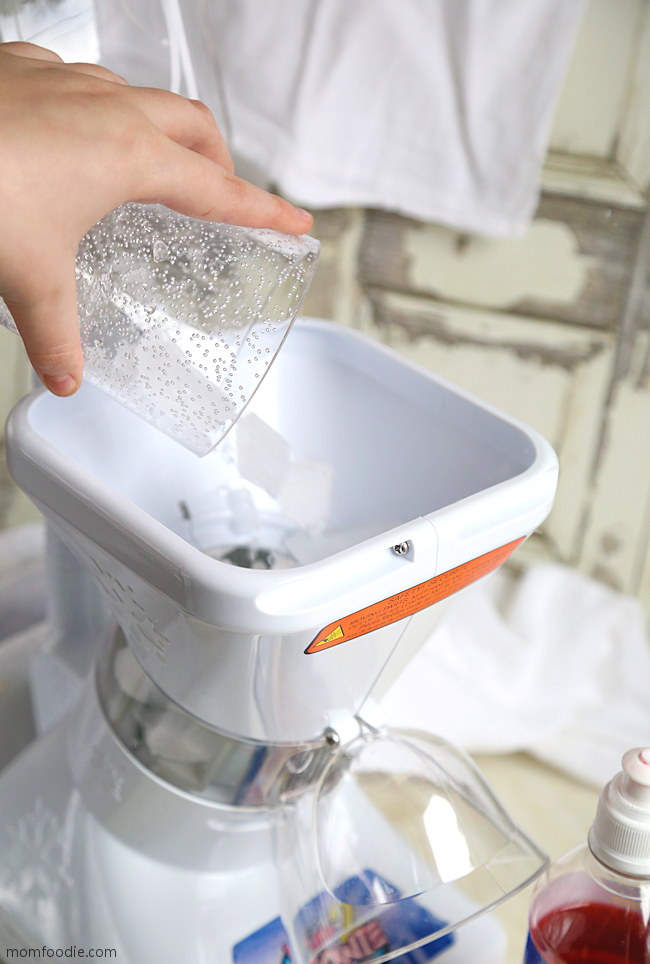 Fill the cup or bowl you plan to enjoy your frozen treat in with regular ice cubes. Dump the ice in the hopper.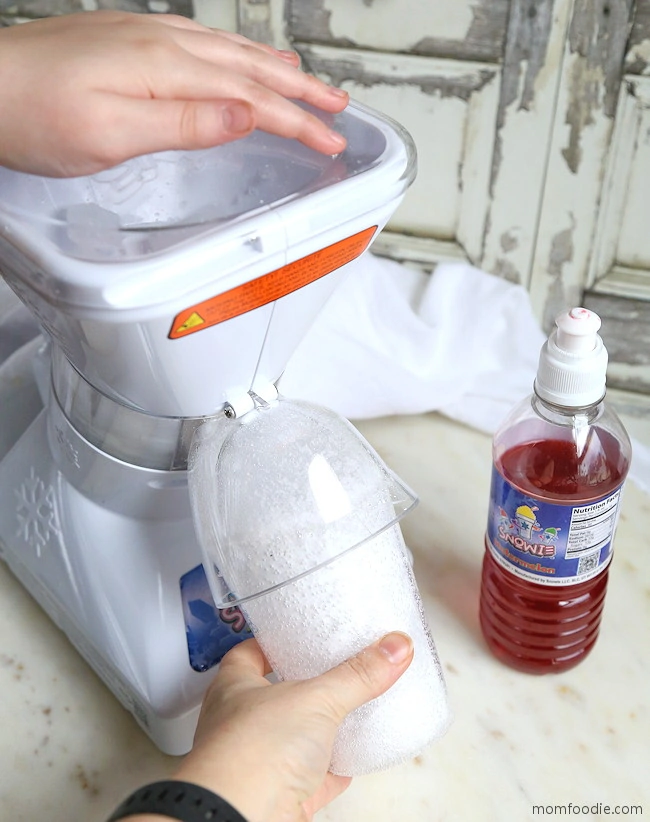 Place your cup snugly under the chute to catch the shavings and press down on lid. The powerful motor grinds right through the ice and fills to cup.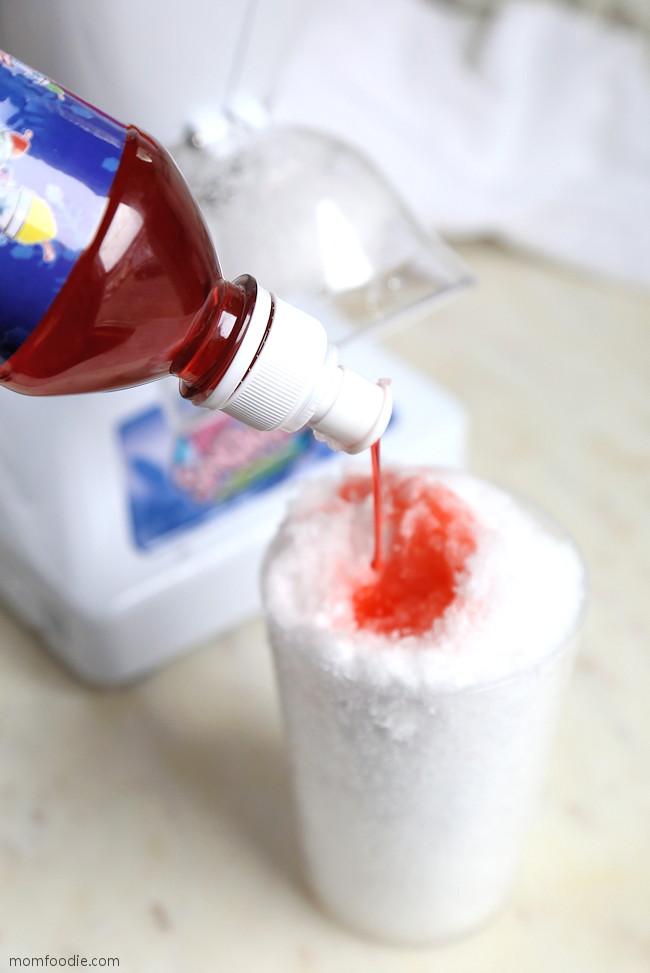 The Little Snowie 2 comes with plenty of syrup flavors to get you started. They offer a huge array of snow cone syrup flavors including sugar free and even natural options.
Verdict:
This fun appliance was a big hit with my daughter. She was actually excited enough about using this ice shaver to overcome her nervousness about loud kitchen tools. She is the one pressing down on the lid to make the Little Snowie 2 machine run in this video.
I'm impressed by the power of this little machine, along with its ease of use and safety features.
Mommy, just may be making herself some slushy cocktails soon too. ?
Where to Buy a Snow Cone Maker
You can purchase the appliance and syrups directly on the snowie.com website.  They are also available right on Amazon with Prime shipping.