This Tex Mex Lasagna recipe was developed to celebrate the launch McCormick Gluten-Free Recipe Mixes and I was compensated for my time.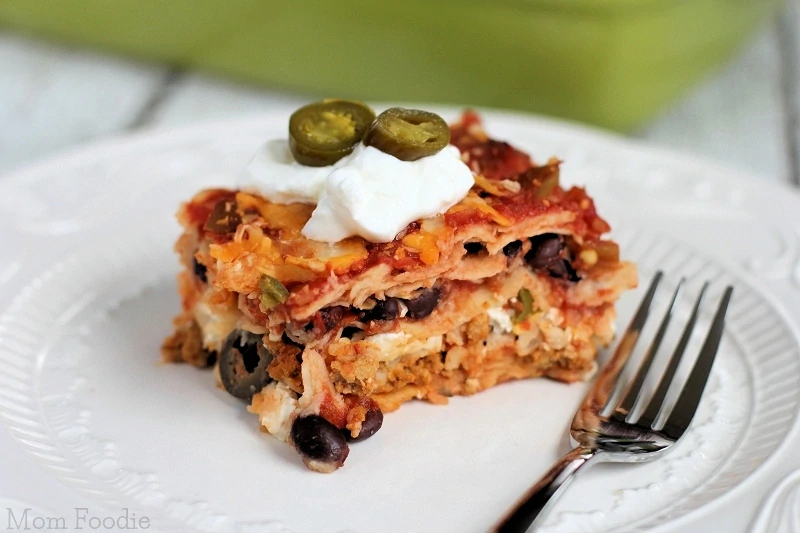 Tex Mex Lasagna
I first tried a Tex Mex lasagna decades ago in a restaurant I worked at, long before making my own recipe version. One of the cooks liked making one to put out for happy hour in the bar area. The casserole held up well to sitting out a few hours and didn't require much tending.
Of course, tex mex or Mexican lasagna as it is also called goes great with both beer and mixed drinks, so it was a fantastic fit.  I have also found it to be great party fare and it was one of my husband's favorite dishes, since he could easily pack some for his lunches and it reheated wonderfully.
Tex Mex Lasagna - Making It Gluten-Free
It seems that more and more people are discovering their bodies don't handle gluten well.
There are various schools of thought as to the causes and some just avoid gluten by choice rather than a physical reaction.
Whatever the reason, odds are, on this Football Sunday or one coming soon, someone you are enjoying the game with will be living a gluten-free lifestyle (maybe even you).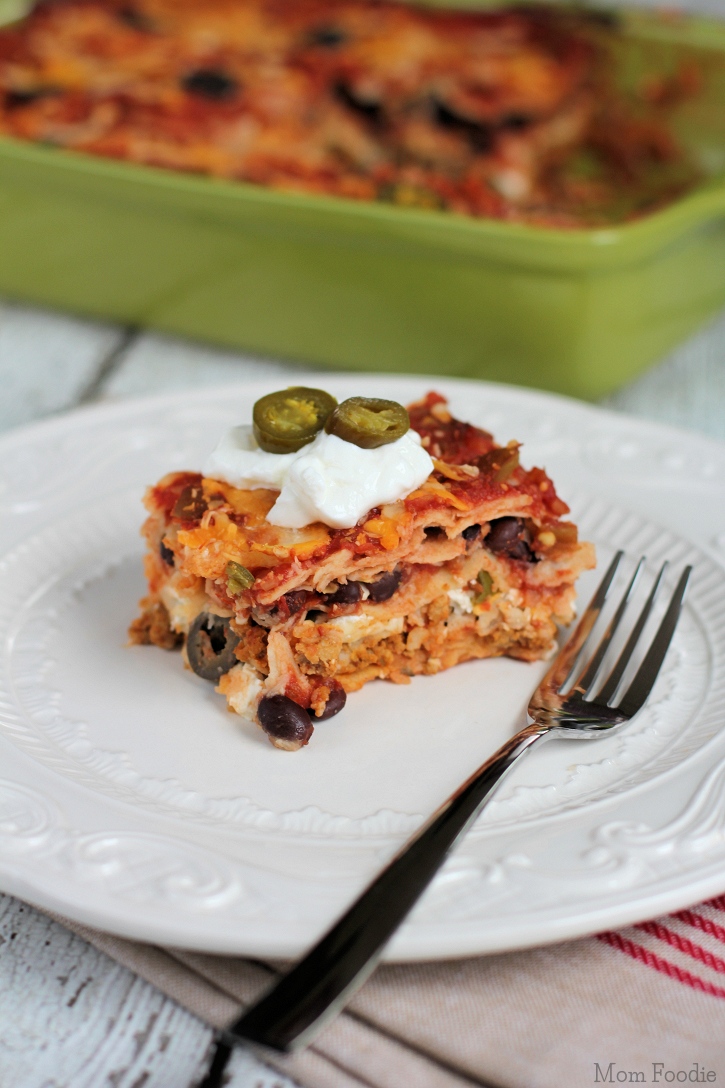 Why not serve or bring along this gluten-free Tex-Mex Lasagna.  It's an easy enough recipe, just fry up some ground meat with Gluten-Free Taco Mix, layer the ingredients in a lasagna pan and bake.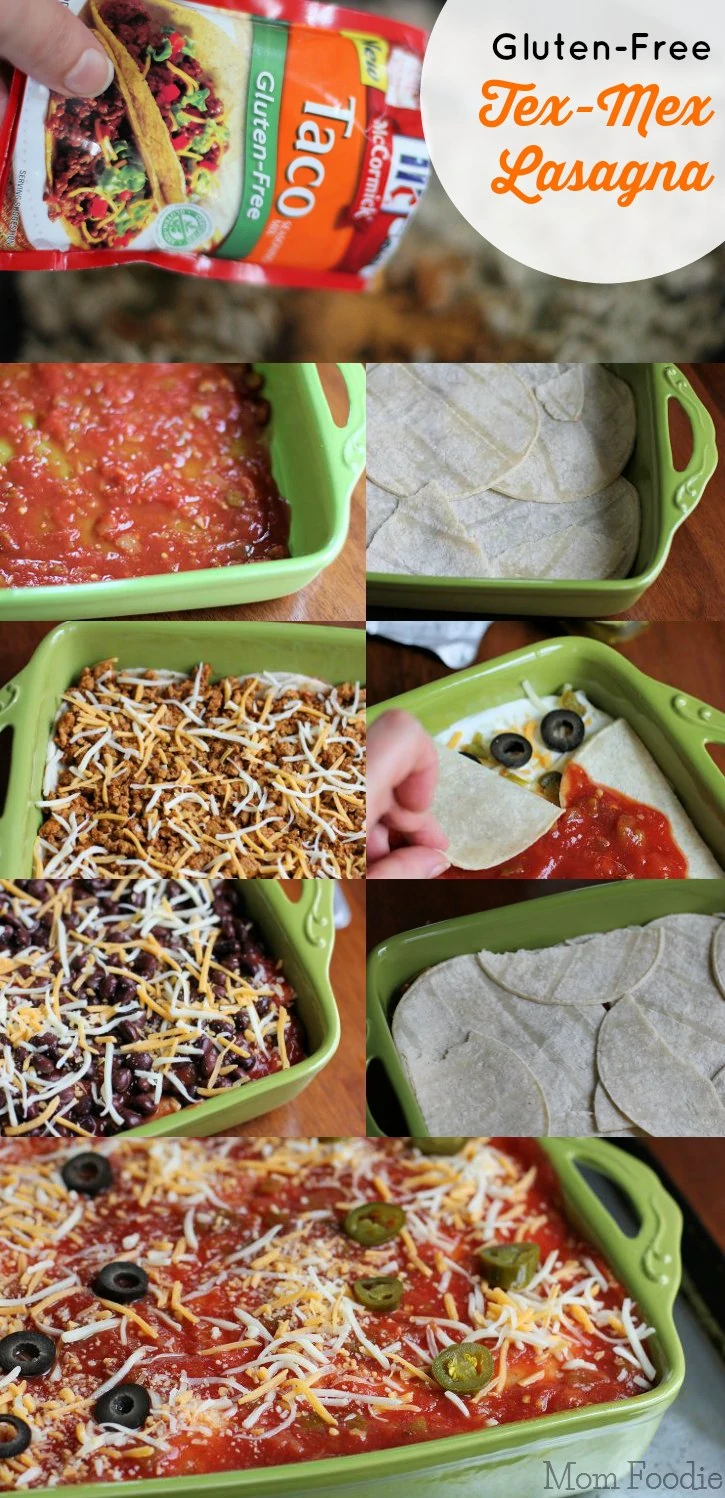 Tex Mex Lasagna really is that easy to make gluten free. Now, everyone can enjoy, and no one will taste a difference.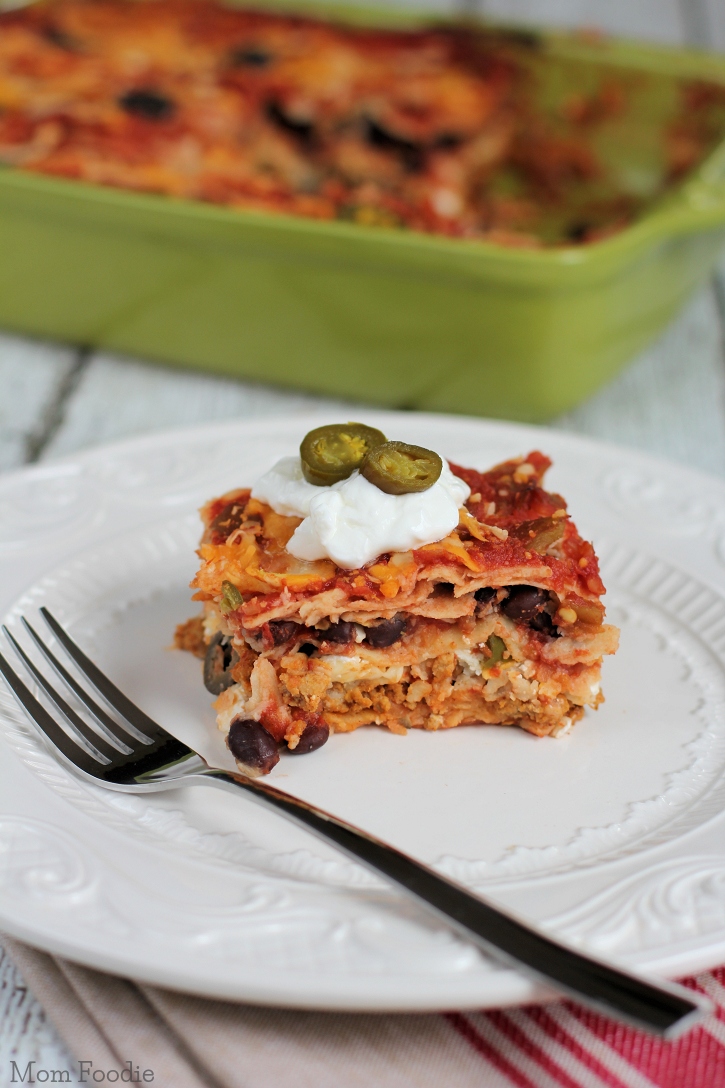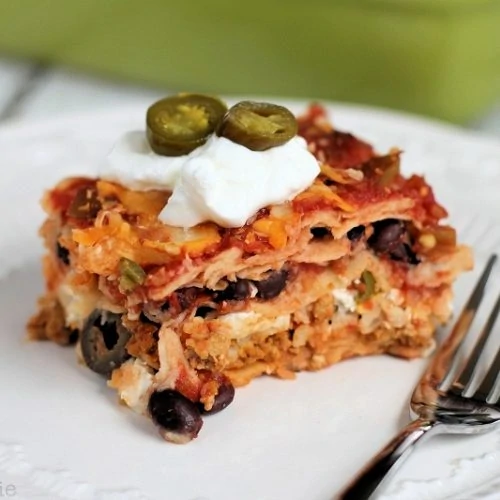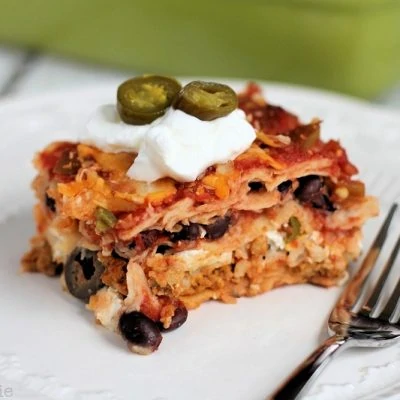 Ingredients
1

pound

of ground meat

your choice, I happened to use ground turkey

1

package of McCormick Gluten Free Taco Seasoning Mix

32

oz

of Salsa

2 -16 oz jars*

package of corn tortillas

2

cups

of shredded cheddar cheese

8

oz

tub of sour cream*

sliced olives and/or sliced jalapeno ***optional

15

oz

can of black beans

well drained and rinsed
Instructions
Fry the ground meat in skillet, if fatty drain. Add the McCormick Gluten Free Taco Seasoning mix and ½ cup of water. Stir well and simmer on low for a couple minutes, before shutting off the burner.

Preheat oven to 375 degrees.

Cover bottom of lasagna pan with a thin layer of salsa, then arrange a layer of tortillas, fully covering the bottom. (cut or tear some if necessary to fully cover without making it too thick).

Spoon the taco seasoned meat into the lasagna pan, and spread out evenly. Sprinkle a little cheese, then top with another tortilla layer.

Spread out the sour cream over the tortilla layer, sprinkle a little cheese, then evenly distribute olives or jalapenos if you choose to add them. Top with another layer of tortillas.

Spread thin layer of salsa over the tortillas, then evenly distribute the black beans over the salsa and sprinkle some cheese on. Top with the final layer of tortillas.

Top off the lasagna with remaining salsa and cheese. Decorate the top with olives or jalapenos if you like (I did half and half & indicated the sides this way).

Bake for 50-60 minutes, allow to cool at least 15 minutes before serving.
Notes
To lighten up this recipe use a lean ground meat and reduced fat cheese & sour cream.
Get additional salsa and sour cream for topping at serving time if you like.