Photographing your garden is a great way to capture the essence and beauty of your garden, as well as celebrate the hard work and design skills that you put into your garden. Gardens are meant to be shared, and photography is a great way to present your corner of the world to those unable to view it in person. With photography, it is possible to put the best view of your garden forward, showing it in its best light when you know how to capture it just right.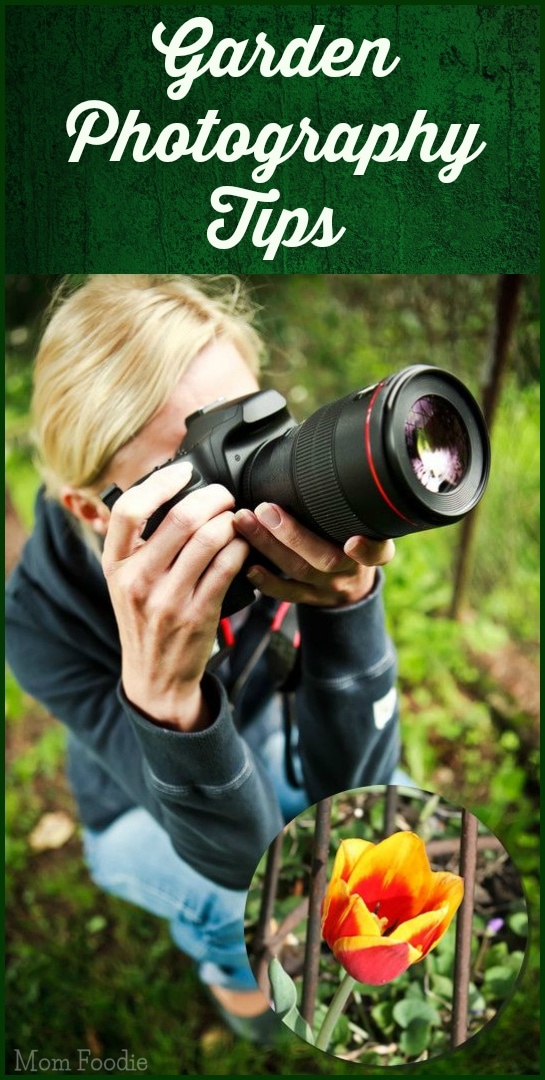 Garden Photography Tips
Use these tips for photographing your garden this summer and maybe have your garden discovered by local newspapers or even a garden magazine.
Vary Your Equipment
You never know when the light is going to be perfect in the garden, when things will look just right to you from a certain angle, or when blooms just happen to take over a shaded corner, so make sure you are always able to capture these moments when they arise. Equipping yourself with the best camera equipment you can afford and learn how to use is smart and helps you capture the best shots that you can in the moment. Think about a point and shoot for casual photography and a larger DSLR, set up on a tripod that you can move around the garden.
Focus on Focal Points
In photography, especially landscape photography, it is important to find and focus on the focal points in the garden. Look for hardscape elements in the garden that set up some sort of focus and move around those elements to find the angle at which the garden makes them look best. Think about adding or moving potted containers into the picture too if more color or texture is needed. Focus on sculptures, terraced areas, paths and hedging. This is especially important in gardens that are more free formed and natural looking.
Think About Light
Light is your friend and enemy in the garden, so you should always be thinking about it. Before getting serious about the photos you want to take in the garden, try shooting practice shots from all around the garden at different times of the day and in different light conditions. Once you get a feel for the type of light your garden gets, pair it with common knowledge about photographing in different light. Avoid midday when sunlight is harshest.  Morning and just before dusk, when the light is the softest are a great times to photograph plants.  You will be better able to capture the fine texture and translucent appearance of leaves and petals.
Change Perspective Often
The view you have of your garden is the one you are most used to, but try to change your perspective in order to experience a different view of the garden. Sometimes, in photographs, things look a little better from higher up, so try and capture these views too. If you can, stand up on a chair or ladder to create overviews of the garden, or look down at particularly tall plants and flowers. Its also a great way to view the rest of the garden through the trees, tall grass or over hedges.