This Meyer Lemon Chicken Recipe presented in collaboration with MELT® Organic. All opinions, images and recipe are my own.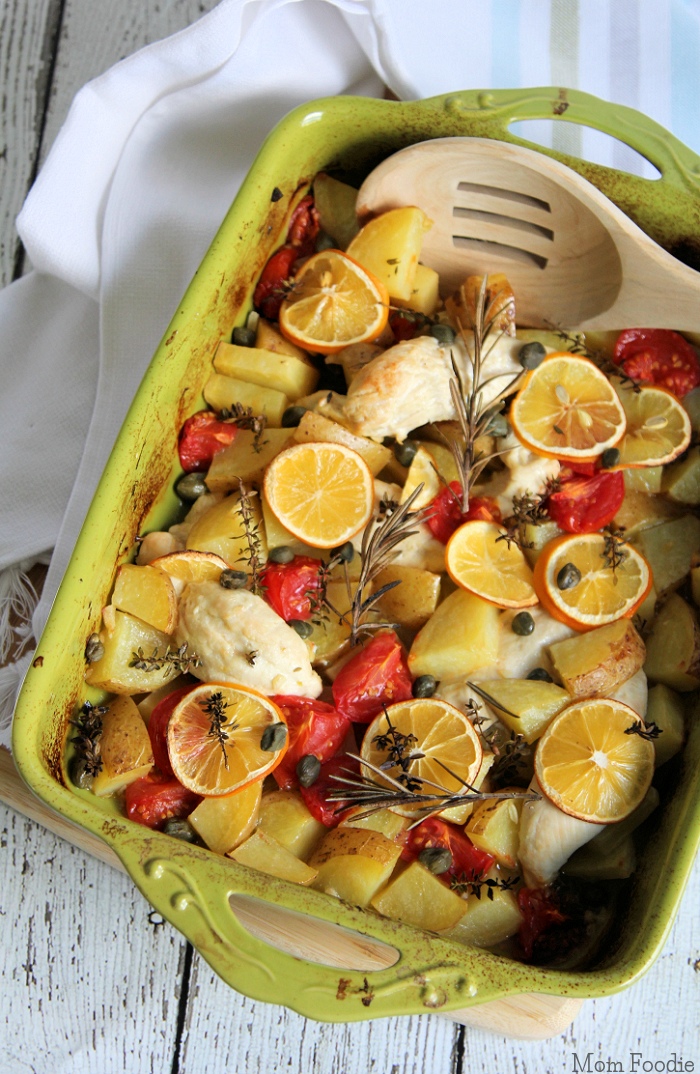 Have you struggled to find a "good fat" that has the creamy meltiness of butter, but is vegetable based and features the sought after Omega 3 ALAs? I know I have.
Guess what, I've found one.
It's called MELT® Organic, and is a blend of the healthiest fruit- and plant-based organic oils: virgin coconut (Fair Trade Certified), flaxseed, hi-oleic sunflower, palm fruit (Rainforest Alliance certified), and canola.  It's a "high" source of Omega 3 ALAs and has an optimal balance of healthful saturated/polyunsaturated/monounsaturated fats. MELT® Organic spreads are dairy free, soy free, trans-fat free, and gluten free.  They are also certified organic, kosher pareve, and Non GMO.  MELT® Organic has no hydrogenated oils or artificial ingredients.
How is MELT® Organic in recipes?
Over the past week, I've made cupcakes, a pasta dish, eggs and spread it on a bagel, in addition to the recipe I'm featuring today.  MELT® Organic performed great in all cases, and has a rather pleasing flavor and creaminess.  You would never guess that it has half the saturated fat and fewer calories (80 per tablespoon), never mind that it is vegan.
Other Flavors of MELT® Organic
In addition to the regular Melt Organic that I used, they also make both Honey MELT and Chocolate MELT, which  are naturally sweetened with organic wildflower honey and have just 1 gram of sugar per serving.
To find MELT® Organic in your area, try this store locator.
Now that I've filled you in on the new product that is being used in this recipe, let's get down to the recipe.
Baked Meyer Lemon, Chicken & Potatoes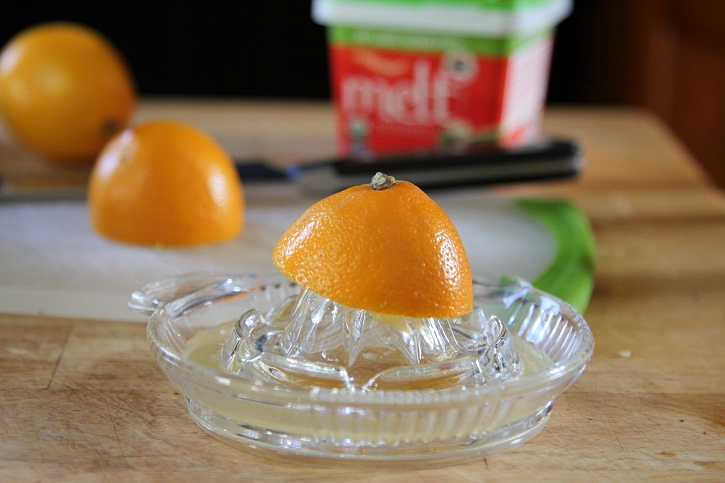 There is just something about Meyer lemons that makes my foodie heart go aflutter.  They have the tartness of lemon, yet are tempered by some long ago liaison with and orange of some sort. Sort of like grapefruit sans bitterness.  I felt confident the MELT® Organic would make a lovely sauce with these special lemons and I was right.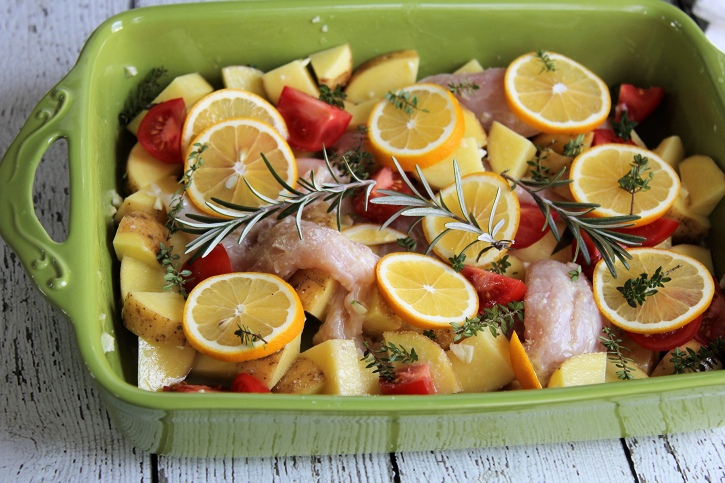 The sauce itself was very simple, and the presentation was sort of rustic, since I pretty much just tossed everything in the casserole dish and topped it off with slices of Meyer lemon, capers and some fresh rosemary and thyme from my garden.
The resulting dish, is a flavor packed delight.  The Meyer lemon has a bright sunshine tanginess, and the capers deliver a little salty kick here and there.  The buttery flavor smoothes out the sauce a bit too.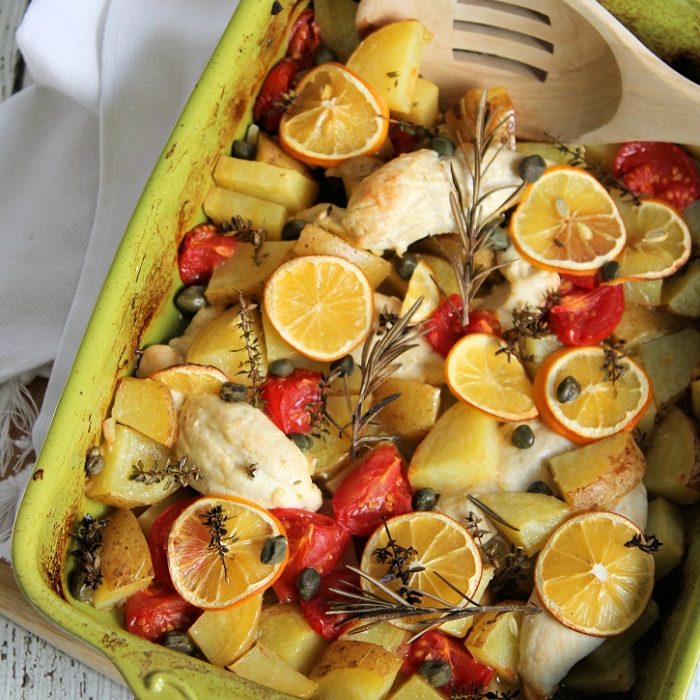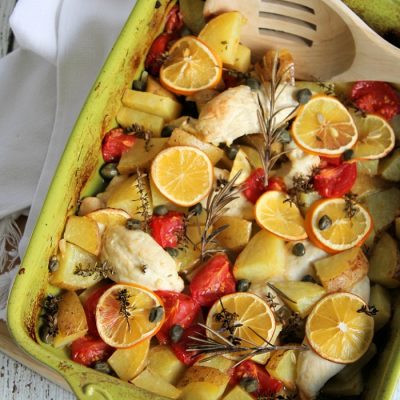 Ingredients
¼

cup

MELT® Organic

3

cloves

of garlic

chopped

2

Meyer Lemons

One juiced, one sliced

1

pound

chicken tenders

1

pound

gold potatoes

diced

4

small tomatoes

quartered

¼

teaspoon

Kosher salt

fresh rosemary

fresh thyme

2

tbs

capers
Instructions
Preheat oven to 425 degrees.

Melt the MELT® Organic, and mix in the garlic and juice of one Meyer lemon, to make sauce.

Place the chicken and potatoes in casserole dish, and add the sauce. Mix to coat.

Scatter the tomatoes over the chicken and potatoes, then top with slices of the lemon.

Place sprigs of rosemary and small pieces of thyme over the top, then sprinkle with capers.

Bake uncovered for 30-40 minutes, until chicken is cooked through and potatoes are cooked, but not mushy.