This Yellowfin Tuna Melt with Roasted Tomatoes is leaps and bounds ahead of an old school tuns melt sandwich. Make one when you are in a fancy mood and want to spoil yourself.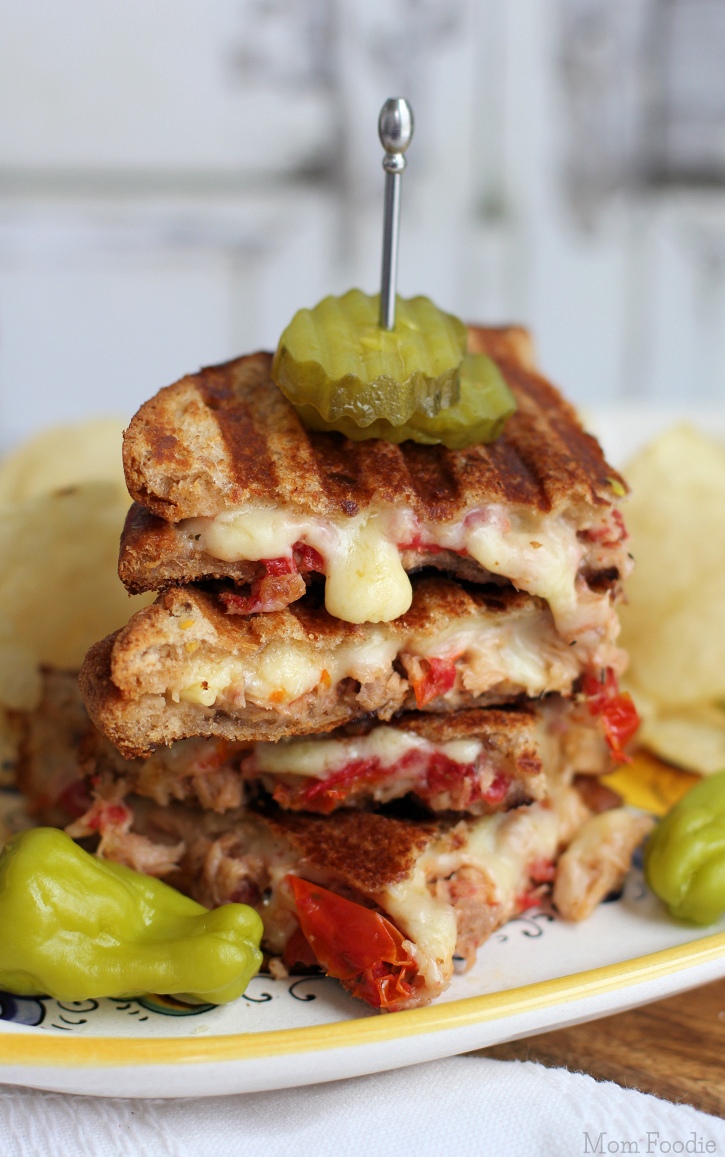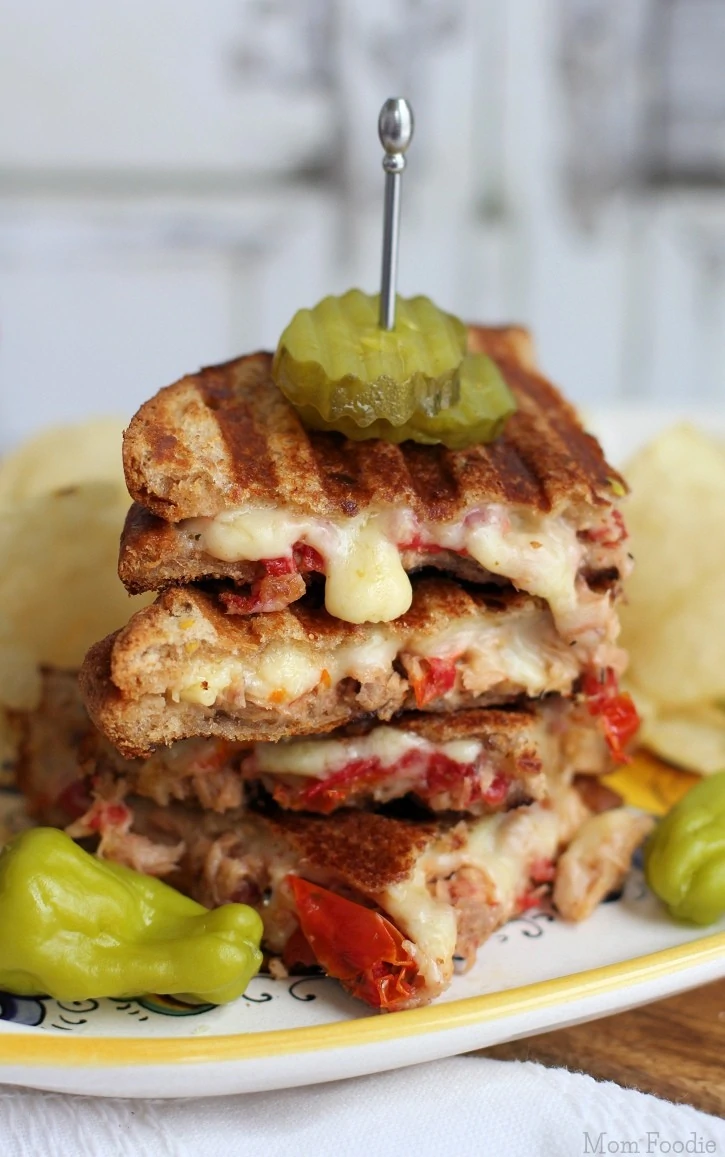 The Roasted Tomato & Yellow Fin Tuna Panini Melt is a step beyond the classic tuna melt sandwich we are all familiar with. It's been kicked up a notch to make it gourmet Super Bowl fare worthy. Lots of flavor, but not fishiness. Great ingredients make it easy.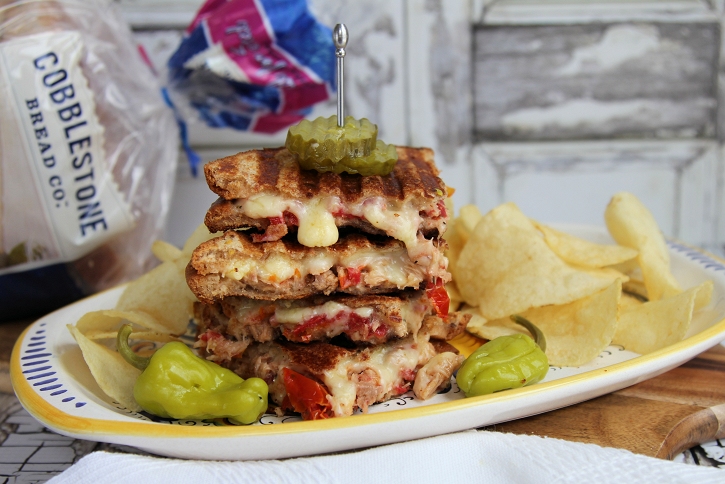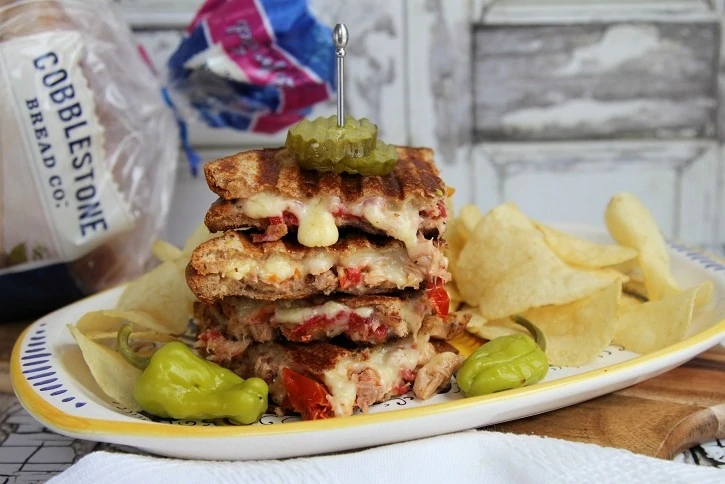 The sandwich starts with a hearty Wheat Bread. My daughter and I love this bread. I actually had to hide a loaf so I would have it to make this recipe. I selected Yellowfin tuna packed in water (can or jarred), for great flavor without the off-putting fishiness of many tunas. Rather than the old school mayonnaise, I felt the Yellowfin deserved something better. Flavorful roasted tomatoes and the oil they were packed in become both a dressing and primary ingredient. Finally, a nice sharp aged cheddar gives the panini a great punch of flavor.
Making the Roasted Tomato & Yellowfin Tuna Panini Melt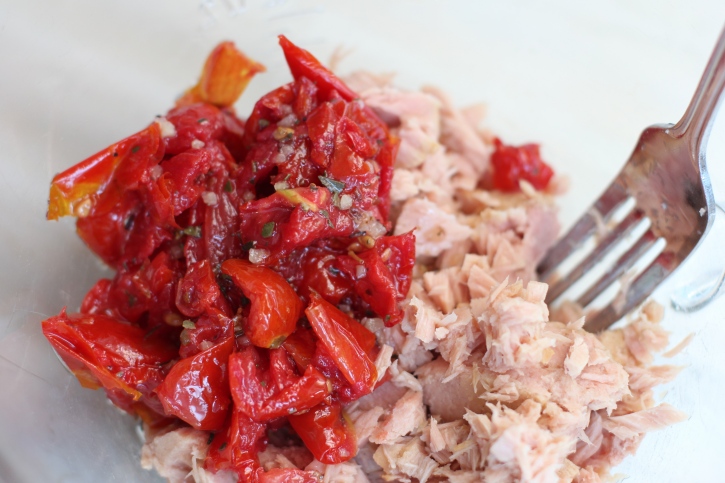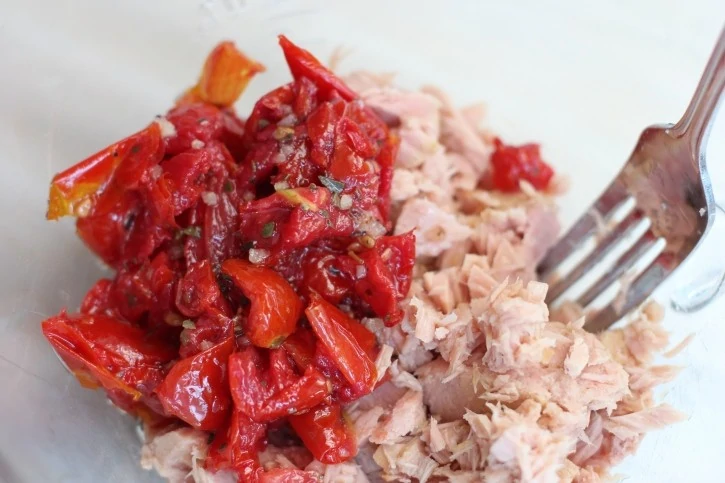 Mix together roasted tomatoes (recipe below sandwich recipe, if you need it) and Yellowfin tuna.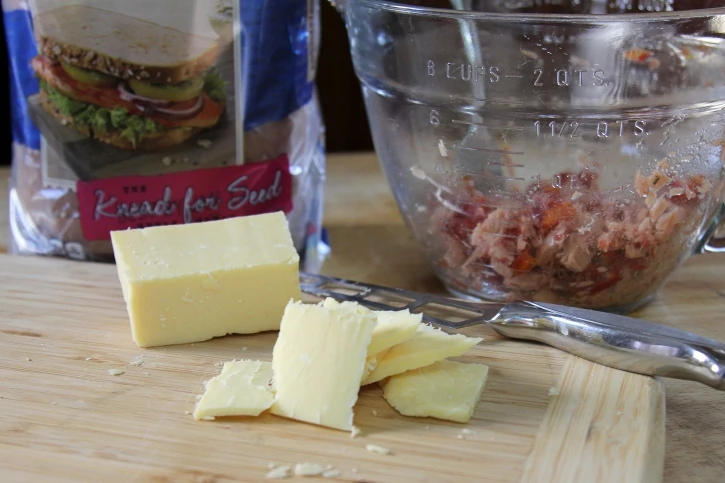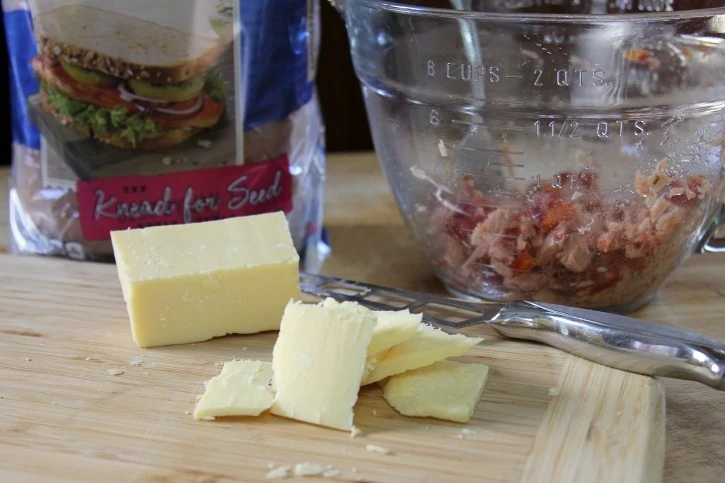 Cut sharp cheddar, arrange on Wheat Bread and top with tuna-tomato mixture. Place another slice of bread on top.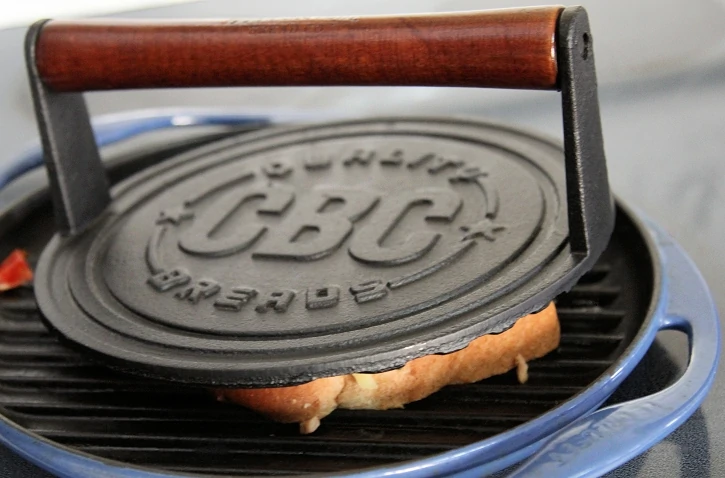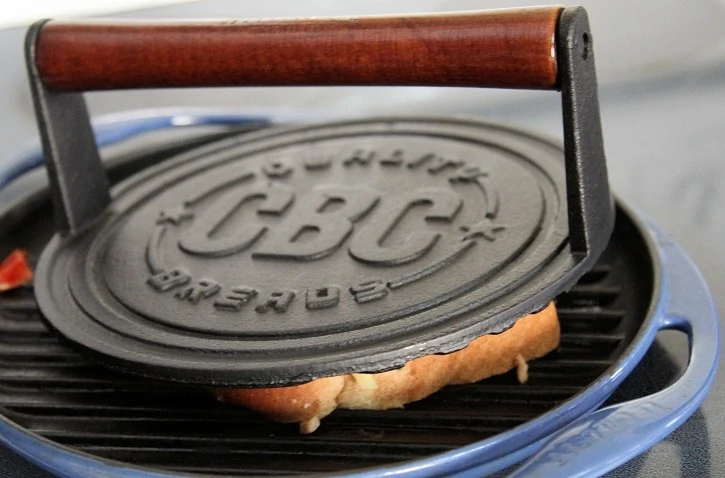 Apply butter and give it a hot pressing.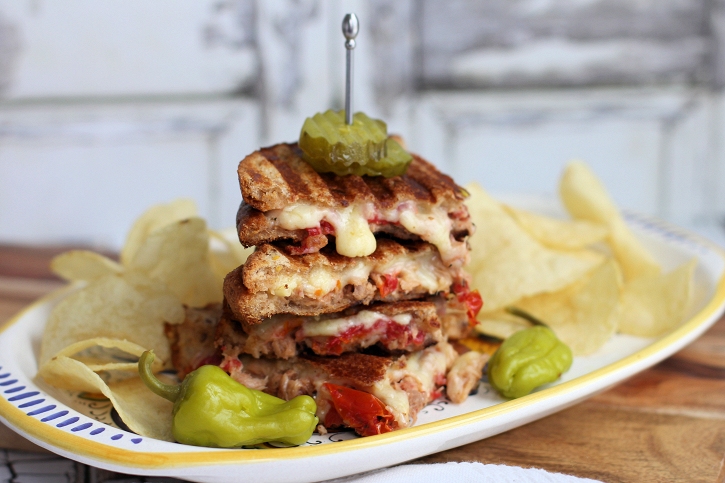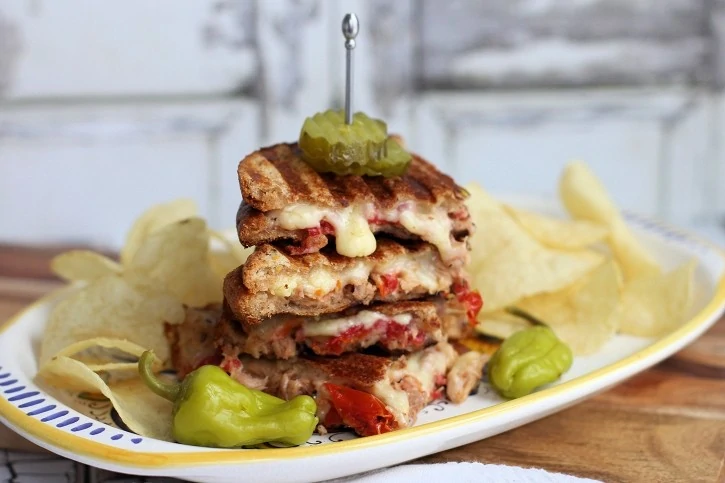 Enjoy!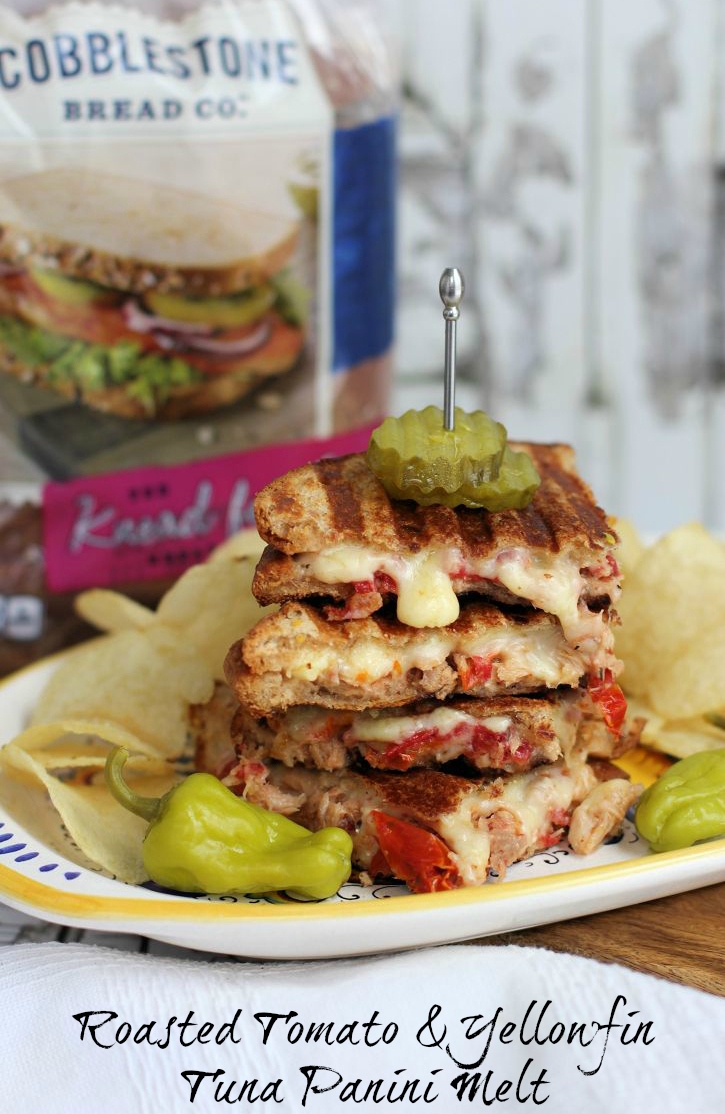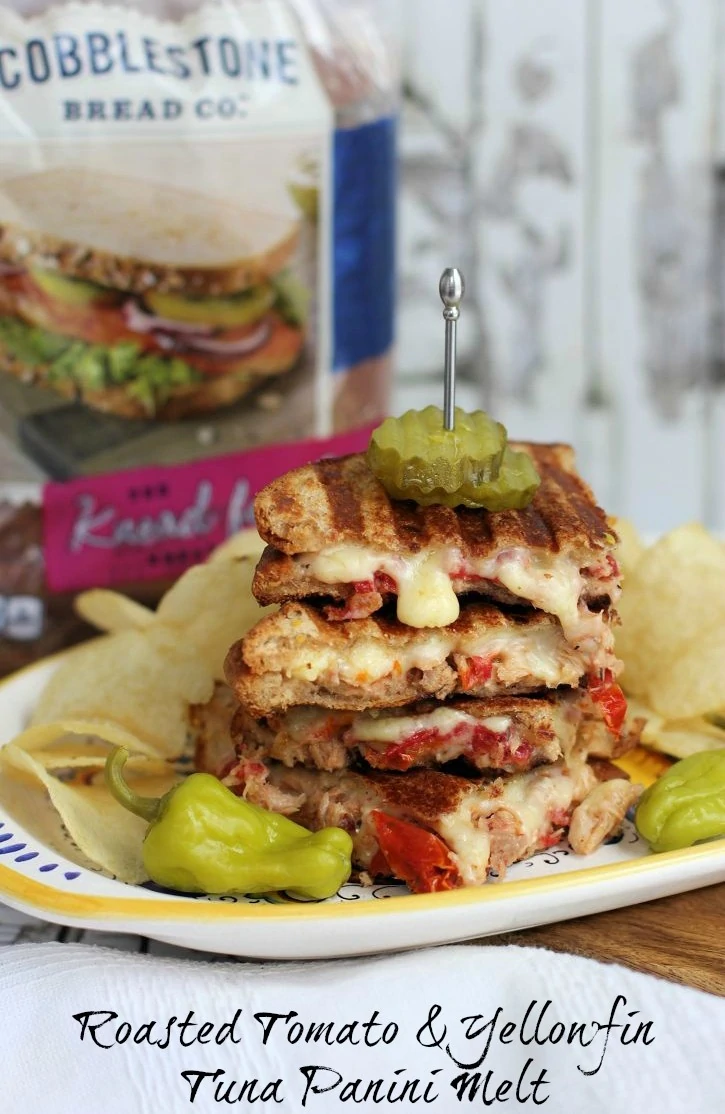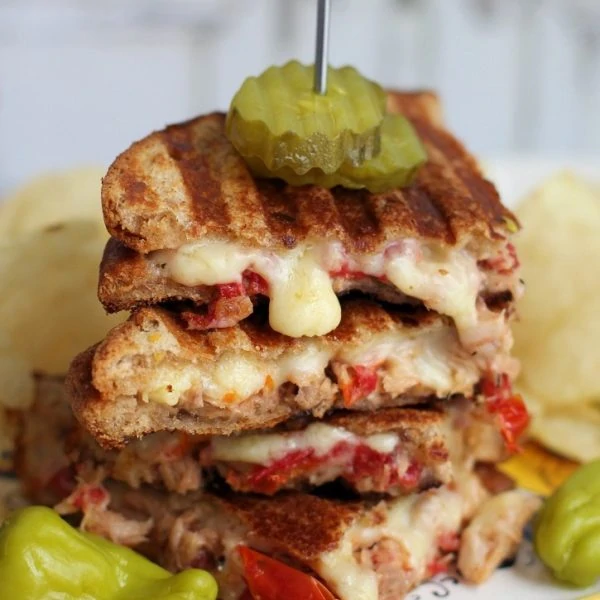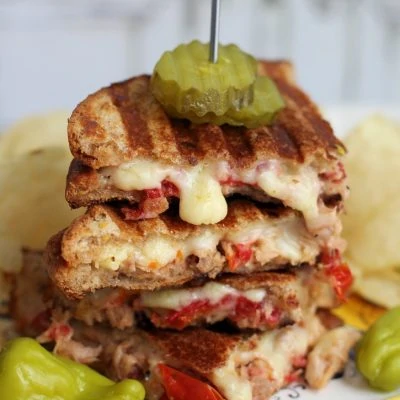 Ingredients
6

oz.

Yellowfin tuna packed in water

⅓

cup

roasted tomatoes

packed in garlic oil, recipe below if your grocer does not have these

2-3

oz.

good quality sharp aged cheddar

4

slices

Wheat or Rye Bread

softened butter
Instructions
Preheat your electric panini press, or pan & press over med to med-high heat.

Mix the Yellowfin tuna and roasted tomatoes together. The oil and juices from tomatoes will serve as a dressing.

Cut an ample quantity of the aged cheddar, and spread half on each of two slices of bread, then top with tuna tomato mixture, and spread out. Top each with a slice of Knead for Seed Wheat Bread. Spread a dollop of butter on one side of the sandwich, and place that side down on bottom/pan. quickly butter the other side and press.

Cook until cheese is melted and bread is nicely crisped (3-5 minutes)

Serve promptly.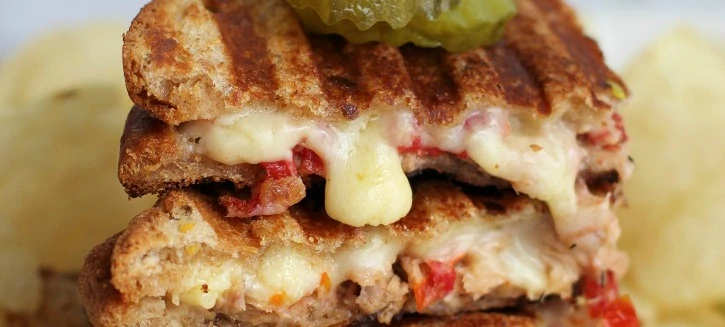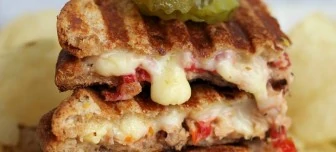 Ingredients
1

pound

of plum tomatoes

1

clove

of garlic

minced

2

tbs

olive oil

¼

teaspoon

of thyme

kosher salt
Instructions
Preheat oven to 375 degrees.

Cut plum tomatoes in half lengthwise.

Toss with oil and thyme. Spread out on a parchment lined baking sheet, non-stick roasting pan or glass baking dish.

Sprinkle with Kosher salt and roast. Approximately 1 hour. But check on them regularly.
 Want more Super Bowl sandwich ideas?  Check out the Ultimate Super Bowl Party Sandwich Recipes collection on Kitchen Daily.

Compensation for this post was provided by Cobblestone Bread Co. via AOL media. The opinions expressed herein are those of the author and are not indicative of the opinions or positions of Cobblestone Bread Co. or AOL.