Are there really benefits of frozen yogurt as a dessert choice?  Join me as I look into low calorie frozen yogurt, whether it actually contains probiotics, and discuss choices in toppings today.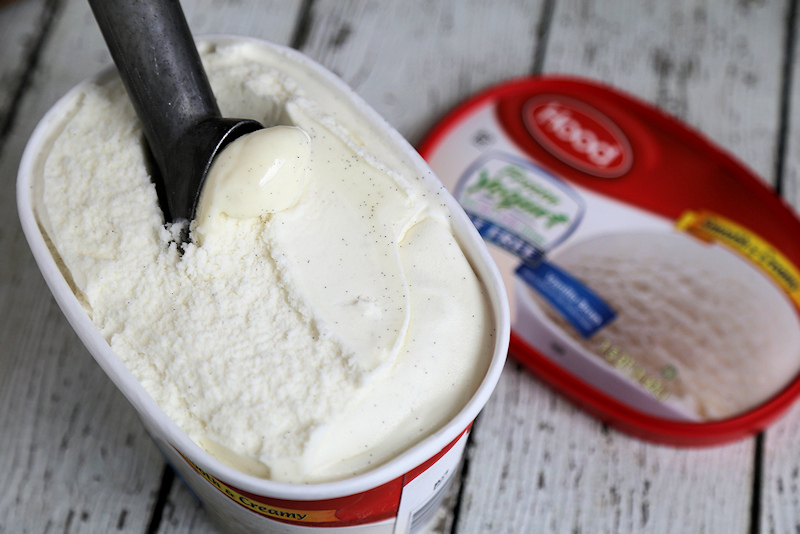 Post brought to you by Hood. Brand did not provide the information found in this article.
Spring is in the air, and many of us are hustling to drop a few pounds and engage in overall smarter eating.  I am right on that bandwagon myself.  I find it all too easy to side step healthy choices, when summer clothing is months away.  Well, here in New England we've had a pretty mild winter and the temperature here is expected to approach 70 on Wednesday.  The days of hiding under a hoodie and binge watching TV shows on the couch are indeed over.
The thing is... I need to indulge a bit on occasion, or I'll just plain snap.  This is where my motto "Don't say no.  Just, be smart about it.", comes in.
Low Calorie Frozen Yogurt
Of course, a fresh pear or a handful of nuts and dried cherries would be a great choice to satisfy my sweet tooth.  Sometimes I want something cold and creamy though.  This is when I often turn to frozen yogurt (froyo).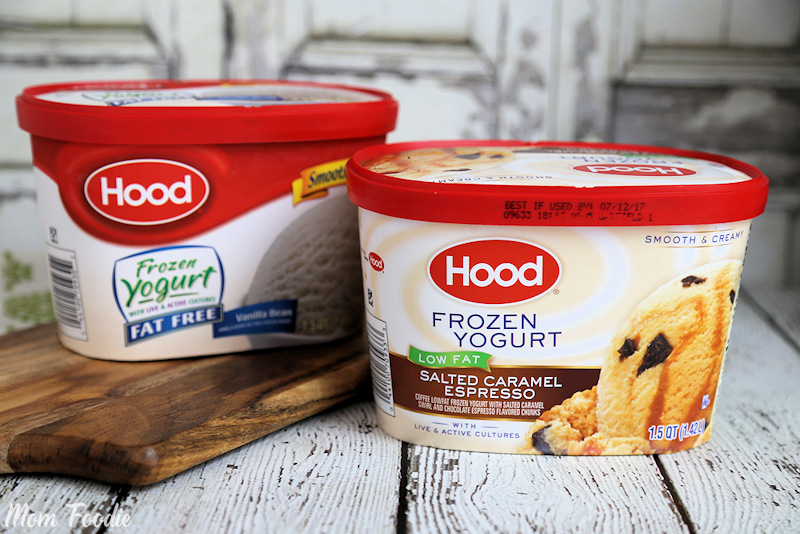 Benefits of Frozen Yogurt
One of the benefits of frozen yogurt is that it is lower in calories than ice cream (as long as you are mindful of toppings). Depending on the brand, it may also have some probiotic benefits. As long as you don't forget that frozen yogurt is a treat, it is a great choice.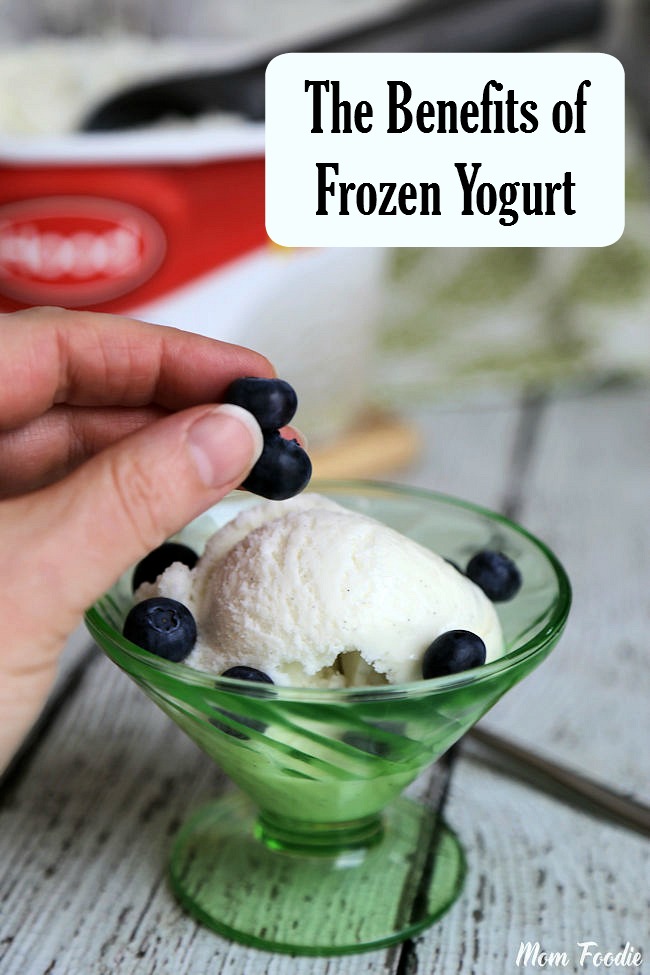 Does Frozen Yogurt Have Probiotic Benefits?
I wondered whether frozen yogurt actually has any of the probiotic benefits of yogurt cultures.  I did a little research, and got an answer.
Yes, some frozen yogurt does indeed provide probiotics.   If the frozen yogurt says "with live & active cultures" on it, as Hood Froyo does, the product indeed contains real yogurt with live probiotics.  In fact, it is required to contain a minimum of 10 million cultures per gram when packaged. Freezing does not kill off these beneficial bacteria, heat does. According to the National Yogurt Association (NYA), when yogurt is frozen...
the cultures go into a dormant state, but when eaten and returned to a warm temperature within the body, they again become active and are capable of providing all the benefits of cultures in a refrigerated yogurt product.
Frozen Yogurt Toppings
Of course, if you cover a 90 calorie serving of Hood frozen vanilla yogurt with a handful of candy, it loses it low calorie benefits. If you want to get that froyo shop experience of adding toppings to your frozen yogurt, then I suggest sticking with fresh sliced fruit and nuts. An easier route would be to try some of Hood's 15 different flavors of frozen yogurt. The calories are far easier to tally that way, and the toppings are mixed right in. Their new Salted Caramel Espresso flavor is a great place to start.
Other Light Serving Suggestions
Serving your frozen yogurt on grilled fruit such as a peach or banana is also a fun choice. Try making an ice cream "sandwich" between graham crackers. A standard cone is not a bad serving choice either.  A typical ice cream cone has between 20 and 50 calories depending on type and brand.  It harkens back to childhood, and not having a dish to wash after does have obvious appeal.
Frozen Yogurt Bark
Another way to get the probiotic benefits of yogurt in a frozen for is to make a homemade yogurt bark. Make sure to purchase yogurt that contains probiotics or make your own yogurt.

Why Choose Hood Frozen Yogurt?
While some frozen yogurts tend to be a bit tart, Hood froyo is smooth, rich, and creamy. It is nice not to have to sacrifice taste when I want to indulge a little. Taste is very important, but as I mentioned above Hood Frozen Yogurts also have the benefits of Live & Active cultures.
Not only has Hood has been making ice cream for New Englanders for over 100 years, but  H.P. Hood Dairy was the first to produce frozen yogurt. They have been making it longer than anyone.  Hood started making frozen yogurt back in the 1970's.
... and you thought it was a West Coast thing.
Nope, Yankee ingenuity at it's best.