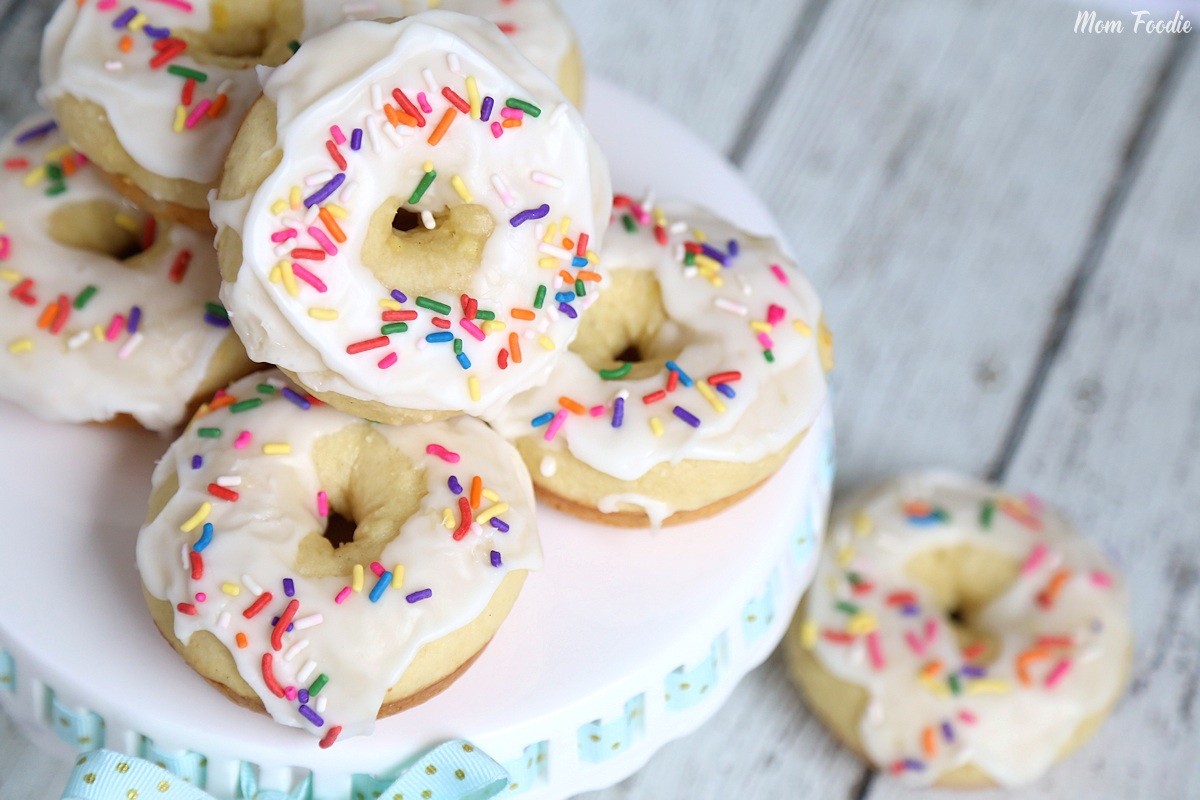 I made these Greek Yogurt Lemon Donuts with Lemon Glaze for my daughter this week. She adores donuts and these sweet tangy lemon donuts went over very well with her.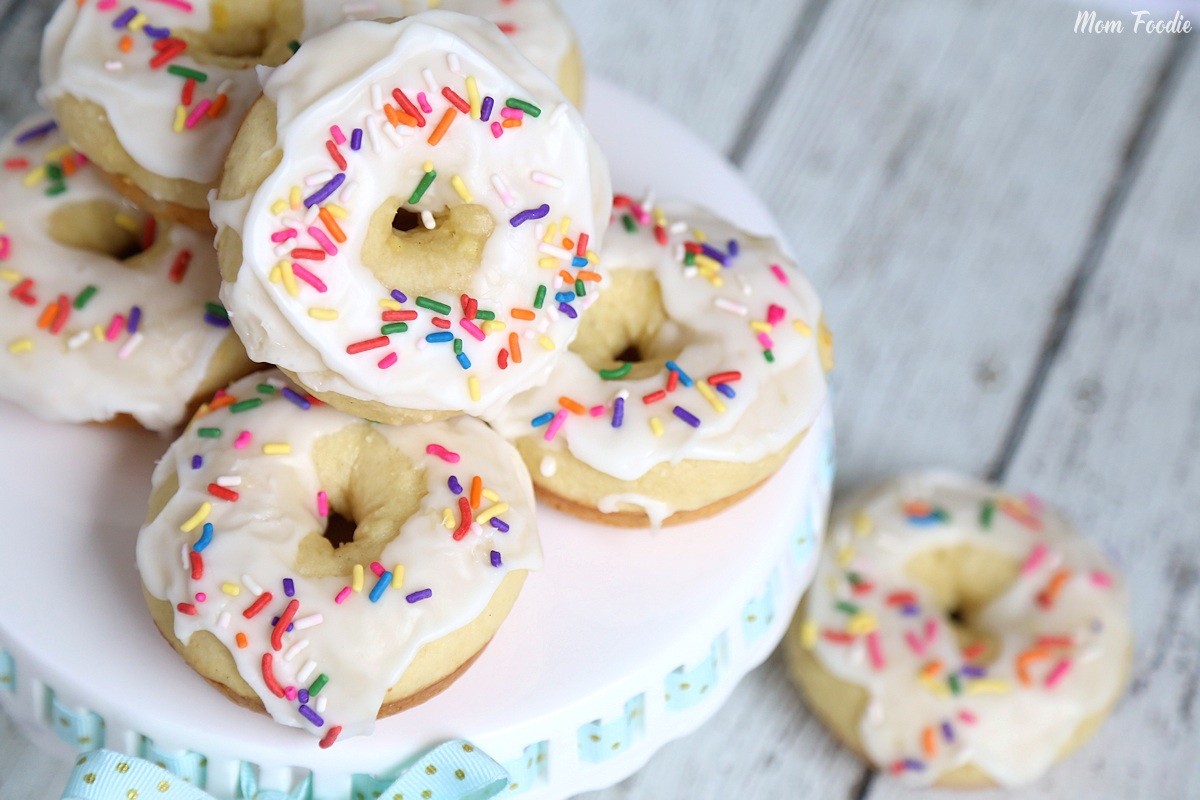 While I have no delusions that these are anything other than a dessert, I am happier to be seeing her eating scratch baked donuts made with Greek yogurt and fresh lemon over store bought. I also found that the Greek yogurt added a nice moistness to the donuts and due to the nice rise the yogurt and lemon pulled from the baking soda the batter had good lift, creating a nice tender donut too.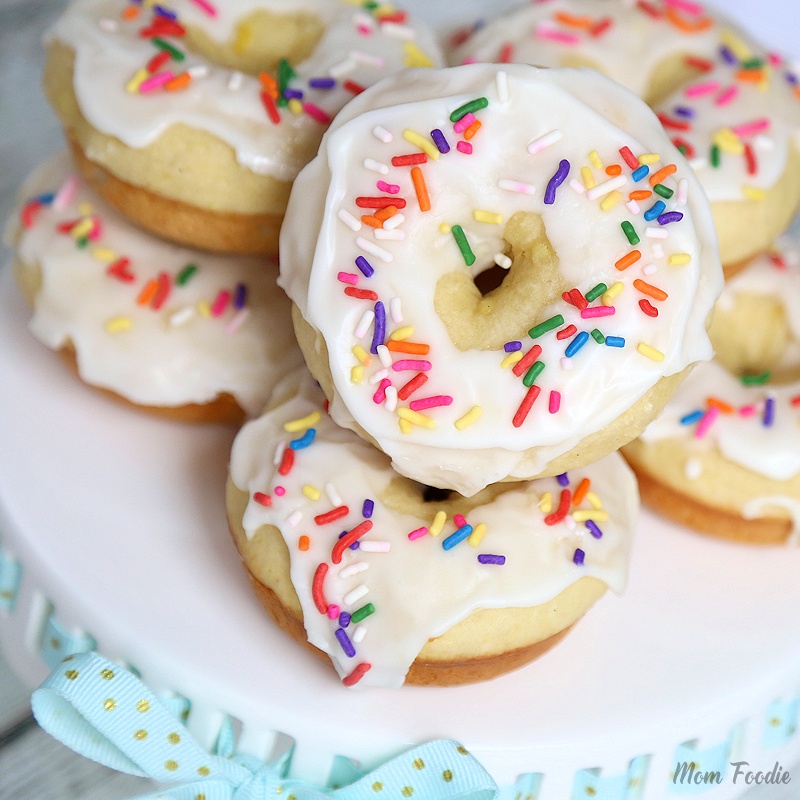 She really seems to dig the lemon glaze on these donuts. It does have so much more flavor than plain old vanilla and is so easy to make.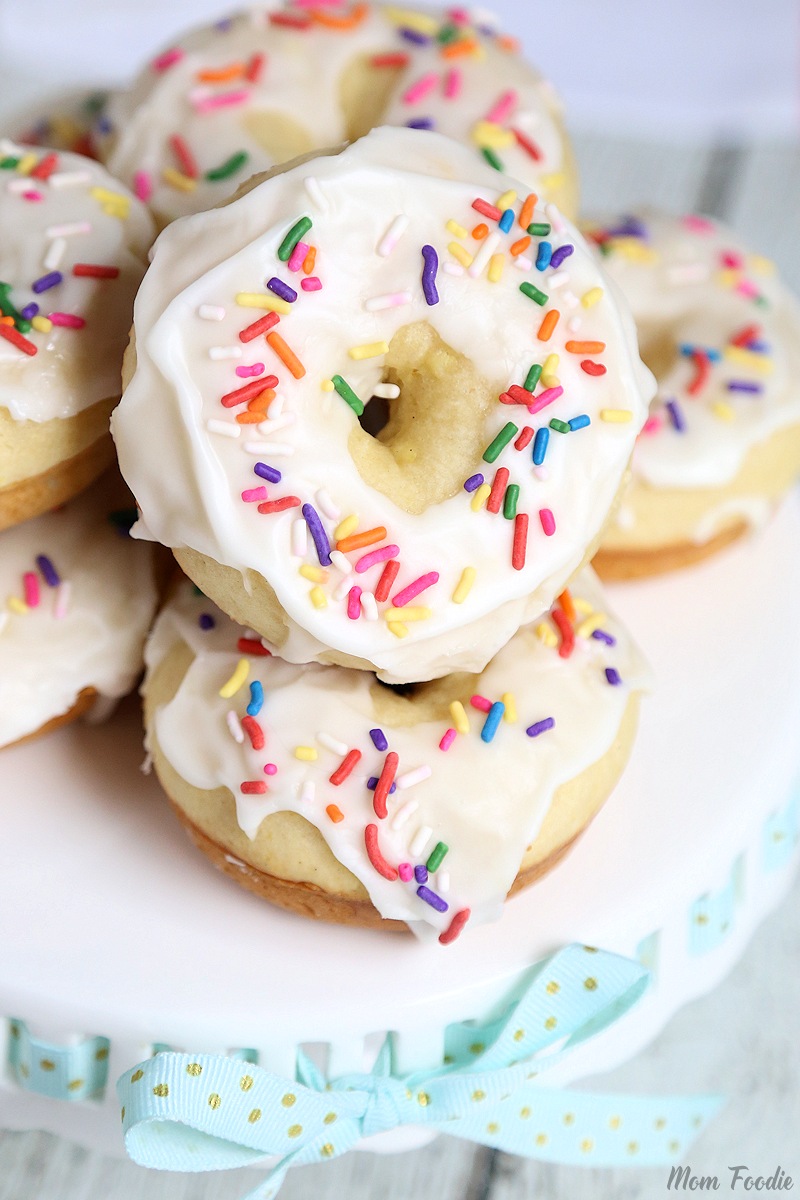 Of course, since kids love sprinkles (and I am a messy baker) I topped these lemon donuts off with a nice dose of rainbow sprinkles over the lemon glaze. I do think they got her extra excited about the homemade donuts….lol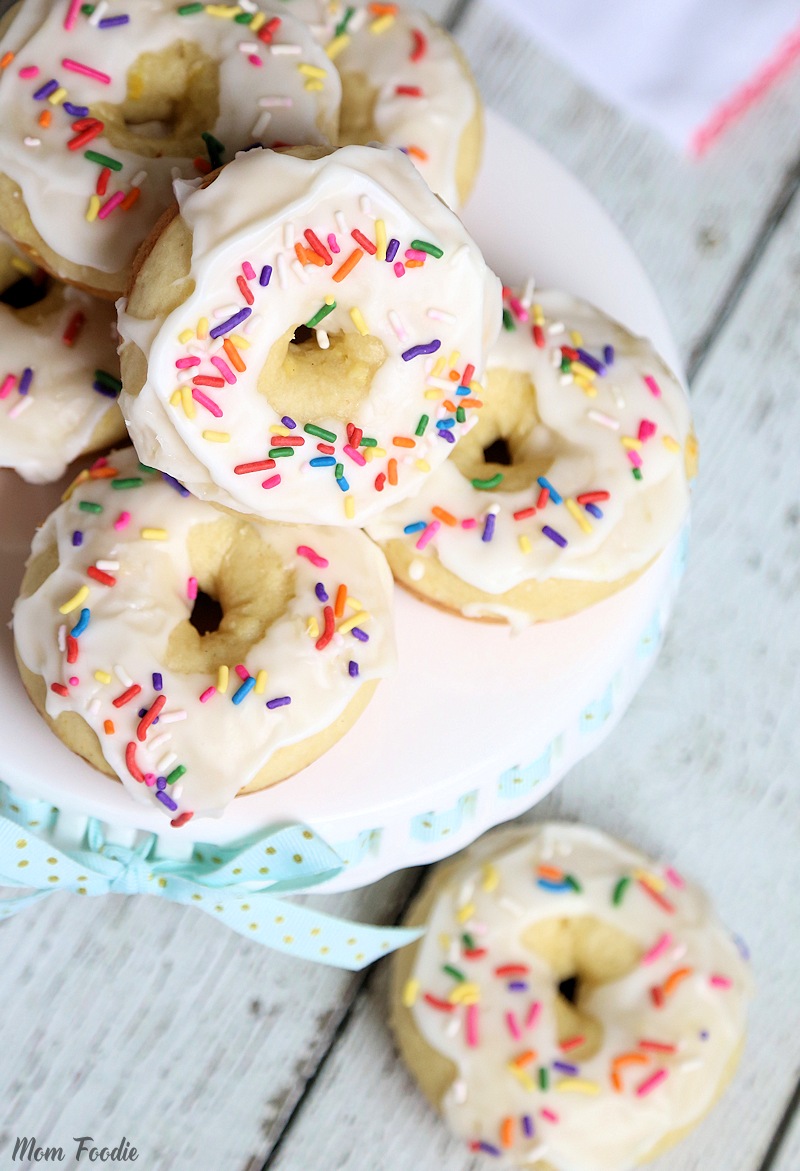 I only recently got new donut pans, so I'm sure you will be seeing more donut recipes here in the coming months. That will certainly make my daughter a happy camper.


Print
Greek Yogurt Lemon Donuts Recipe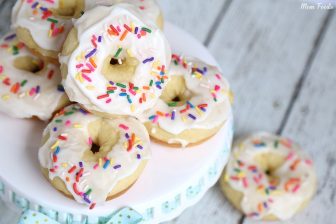 Greek Yogurt Lemon Donuts Recipe
Author:

Robin Gagnon

Prep Time:

15 mins

Cook Time:

12 mins

Total Time:

27 minutes

Yield:

12

Category:

Dessert

Cuisine:

American
Ingredients
2 tbs melted butter
3/4 cup sugar
1 cup vanilla greek yogurt
1 tsp vanilla
1/2 tsp sea salt
1 egg + 1 egg white
1 tbs lemon zest
1 3/4 cups flour
1 tsp baking powder
1/2 tsp baking soda
Lemon Glaze
1 cup confectioners sugar
2 tbs fresh lemon juice
***optional*** sprinkles to top donuts
Instructions
Preheat oven to 350 degrees. Lightly oil donut pans (I used two 6-cavity pans)
Cream the melted butter and sugar together, Add yogurt, vanilla, sea salt, egg and white, and lemon zest. Mix well.
In another bowl, mix the baking powder and baking soda into the flour, then add to wet mix and stir well.
Carefully dollop and spread out batter into the donut shaped cavities of pan. These puff up a lot, so do try and distribute between all 12 cavities, 11 will do if need be but no less. I did not pipe the batter, but it would make the process easier.
Bake for 11-13 minutes.
Cool on rack. Once fully cool, mix together the simple lemon glaze and spread on each donut. If you want to use sprinkles add them as you go along so they will adhere well.
Allow the donuts a few minutes for glaze to set before serving.