Post sponsored by Yummy Dino Buddies. Opinions are 100% my own.
School will be out soon, and we will all be looking for boredom busters for the kids that don't involve electronics.  Today, I have two dinosaur themes activities for you... a Dinosaur Garden in a planter and making a Dinosaur Pizza! Let's make a normal day into... Dinosaur Day!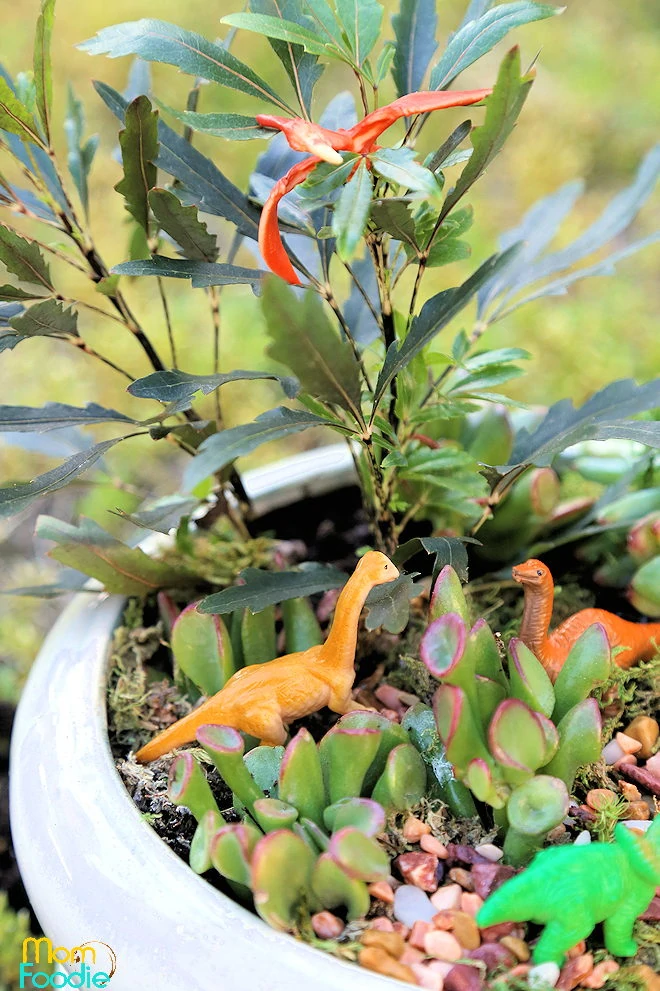 Each project only takes a few minutes and can also be enjoyed once the activity is complete. The Dinosaur Garden can be displayed indoors or out and of course, pizza is made to be eaten.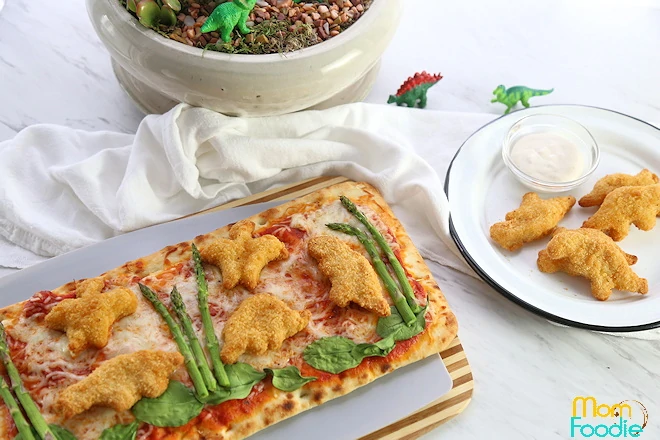 The Dinosaur Pizza is simply made by applying sauce and cheese to a ready-made pizza crust or flatbread. It is then topped with veggies to mimic a ground and forest area for the dinos. Yummy Dino Buddies Chicken Nuggets are then arranged on the pizza landscape.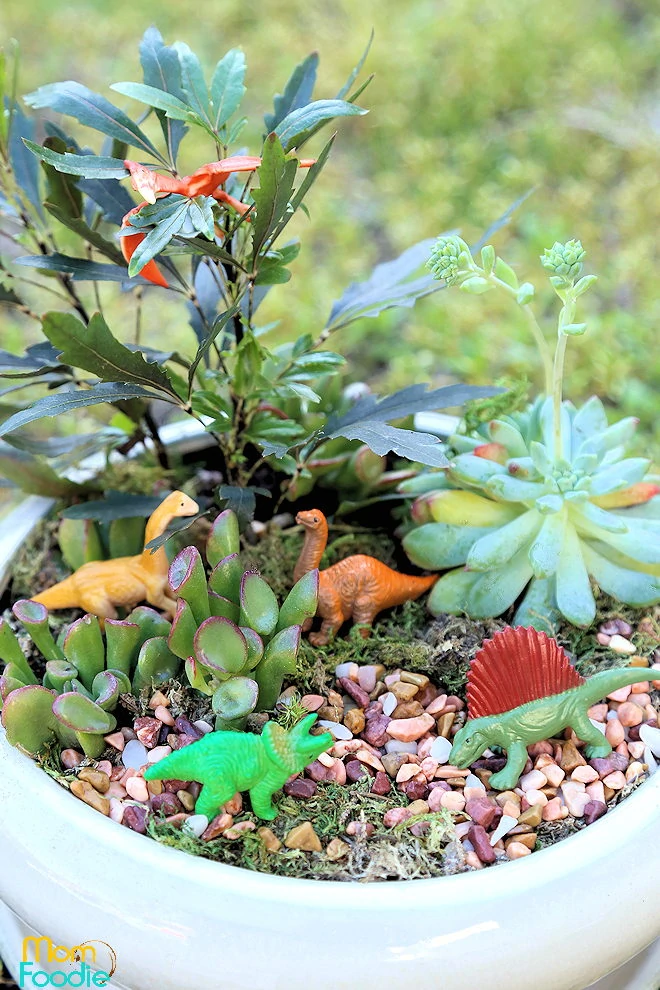 Kids have fun picking out their plants and planting them. They can then enjoy displaying their little planter garden and it makes an excellent plastic dinosaur playground.
Making the Dinosaur Garden
The dinosaur garden is also quite easy to make, as I show you here. My autistic daughter struggles with fine motor function but was able to do the project with minimal help.
First gather your supplies:
a wide shallow planter, with saucer (preferable attached)
a couple cups of gravel with sand (or without sand is fine)
a few cups of potting soil
succulents or other prehistoric looking plants Try to find ones with similar light and moisture needs.
sheet of Spanish moss
attractive gravel or beach stones
small plastic dinosaurs
Start by pouring the sandy gravel in the bottom of the planter for drainage.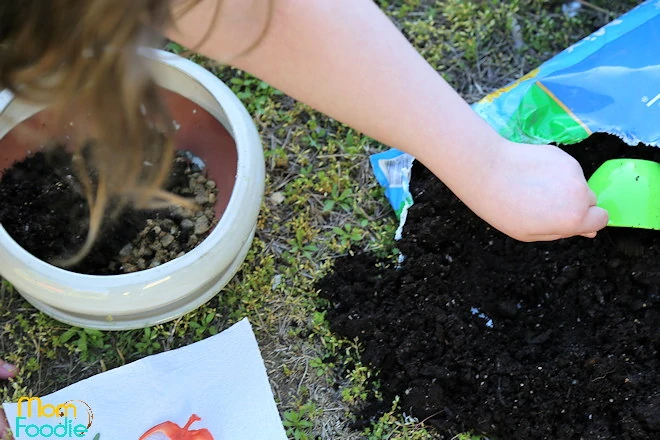 Now add some potting soil to nestle your plants in.
Gently tuck each plant onto the pot. Fill-in the space between the plants with more potting soil. We also purposely left an area open for the dinos to stomp around on.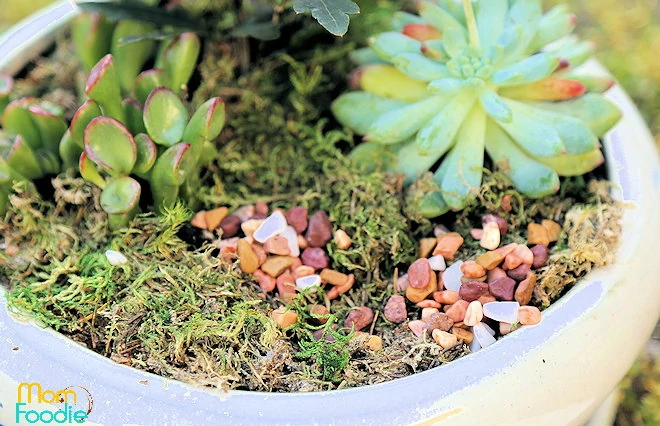 Cover the soil with the moss and fill in areas with the decorative pebbles to make the miniature landscape interesting.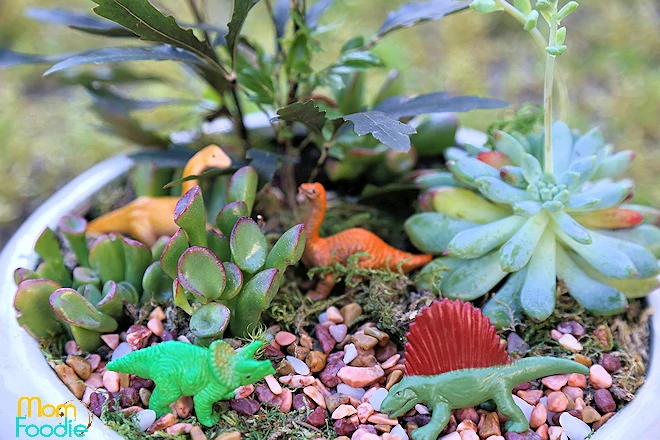 Now kids can add their dinosaurs!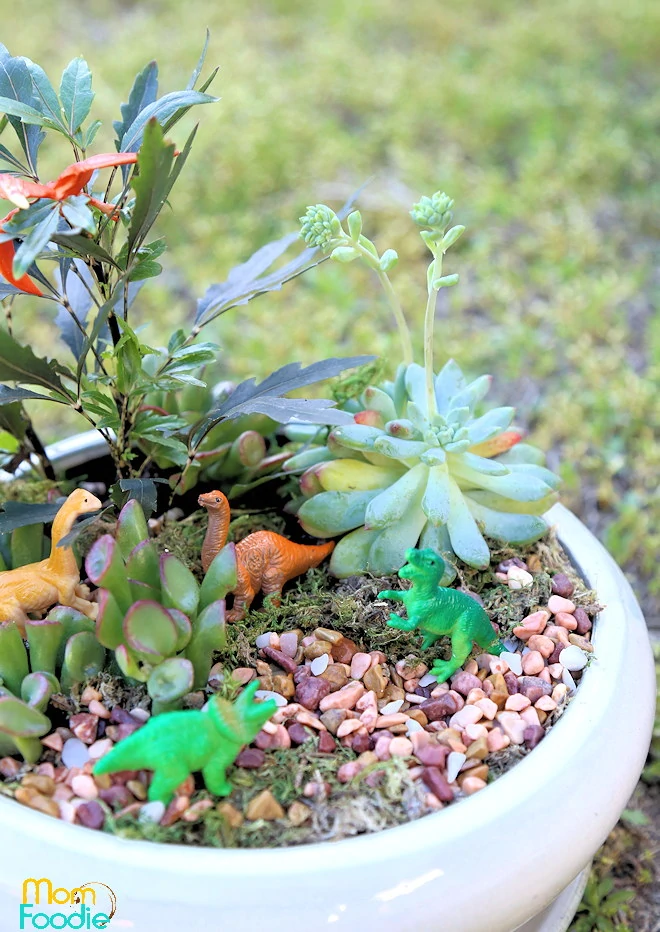 We even added a flying dino into one of the trees of the landscape.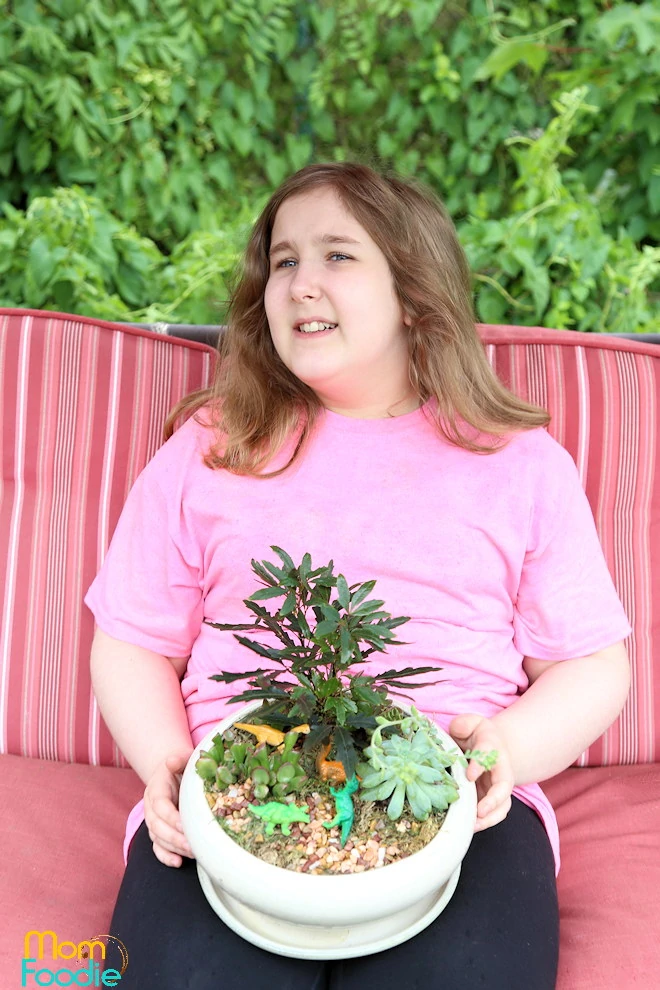 My daughter relaxing, while showing off her dinosaur project.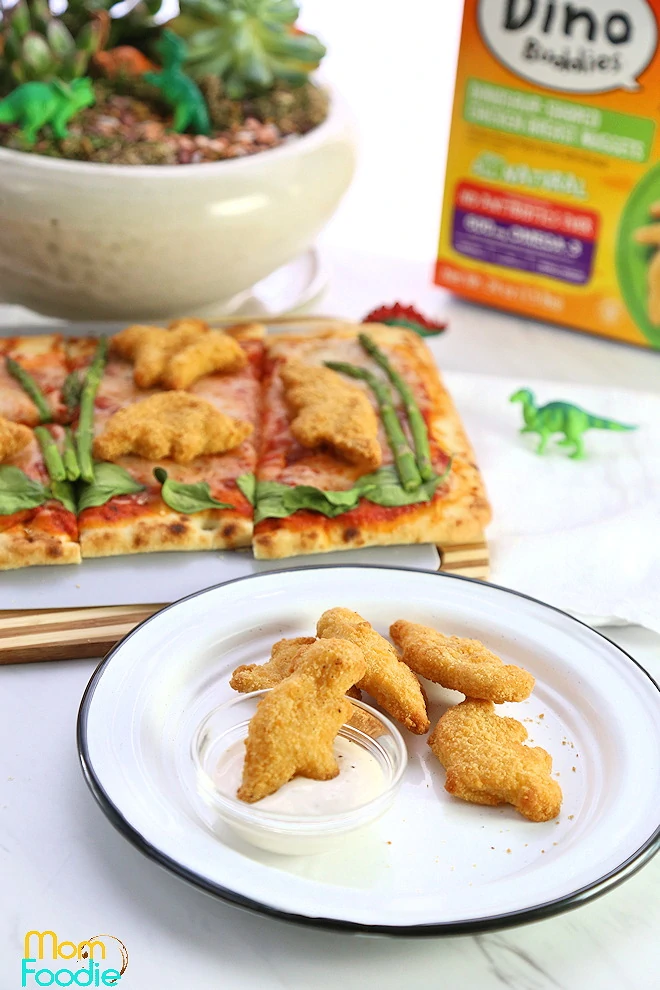 After that is was time to wash our hands and make some quick and easy dinosaur pizzas. The new dinosaur garden made an awesome centerpiece while we enjoyed the pizza along with a few extra dinosaur shaped nuggets for dipping in ranch dressing.
Yummy Dino Buddies
Yummy Dino Buddies are 100% natural boneless, skinless chicken breast nuggets (white meat only) made into fun shapes! The chicken is antibiotic-free, raised without hormones, and doesn't contain any artificial preservatives. They are fortified with Omega-3 fatty acids from canola oil and flax, too!
Making the Dinosaur Pizza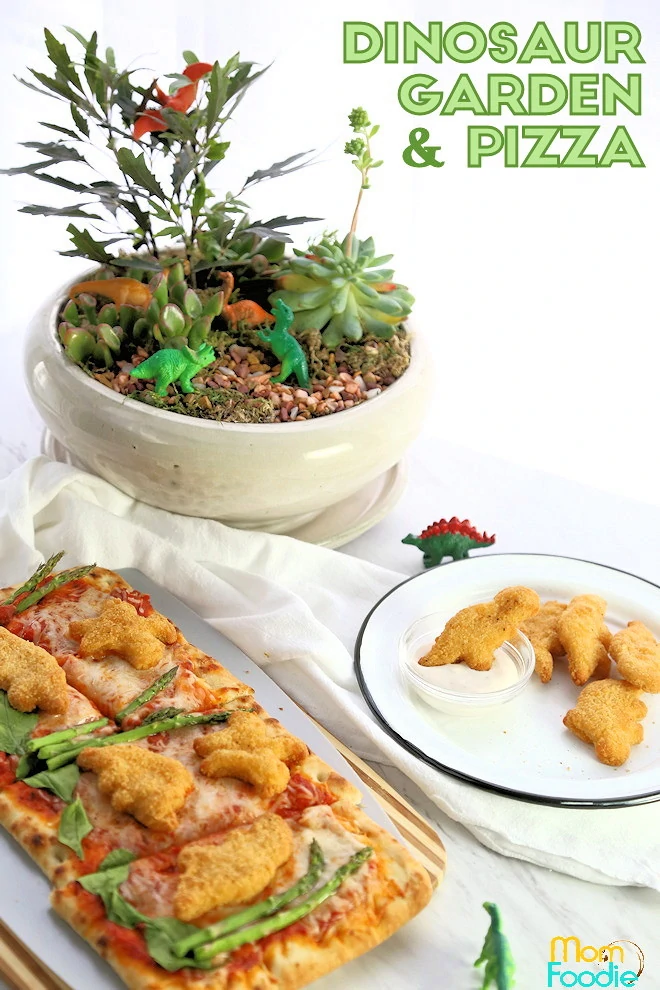 What a fun afternoon for kids! Wouldn't this make a great playdate?!