Today, I have a free printable Dinosaur Joke Teller for you. It teams great with an after-school snack featuring Yummy Dino Buddies chicken nuggets. So, let's make a little after school surprise for our kiddos!
Post sponsored by Yummy Dino Buddies. Opinions are 100% my own.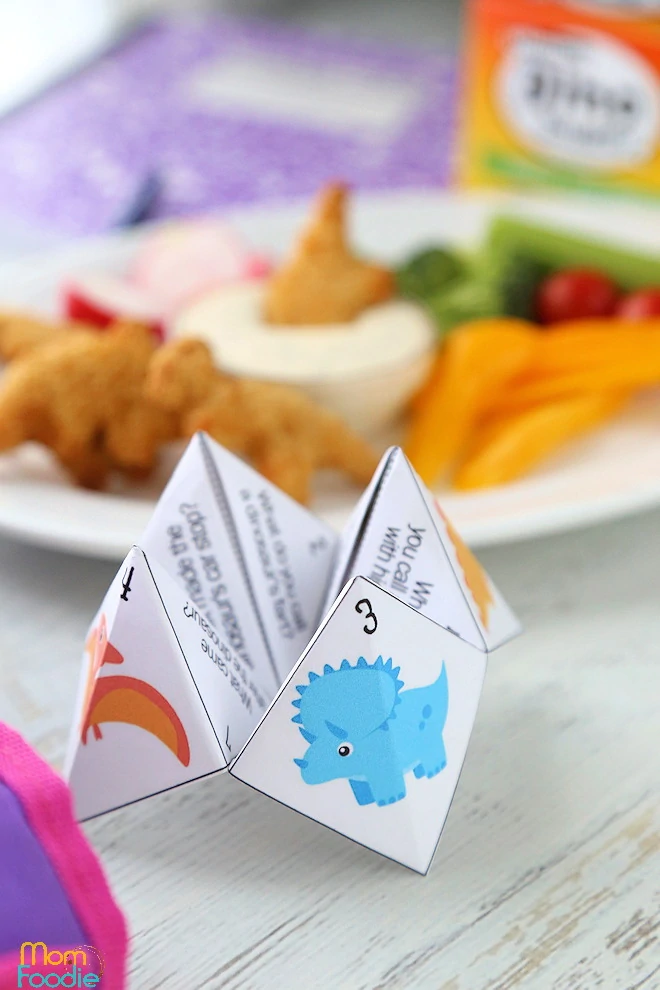 Dinosaur Jokes Cootie Catcher
Do you remember these from childhood?  They sure are a blast from the past for me. We used to call them paper fortune tellers, but apparently Cootie Catcher is the more common name.
This one tells Dinosaur themed jokes. The video below will show you how to fold the paper toy.  It took me a little while to remember how to do it myself.
Oh, and no worries, the file for the exclusive free printable template with dinosaur jokes is right below.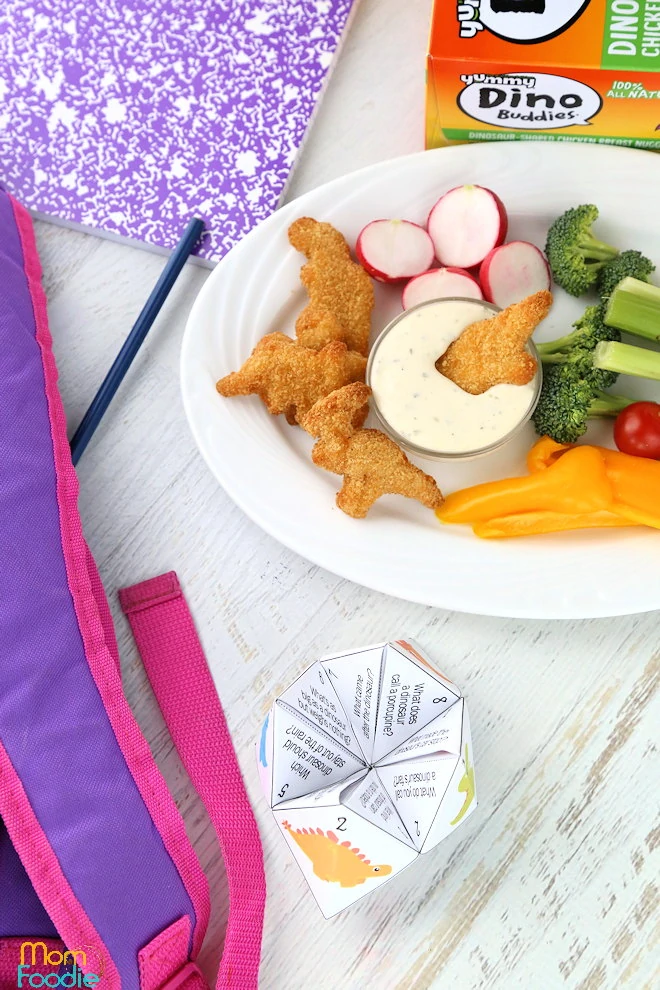 Either fold one up and leave it with your child's after school snack or teach them how to fold the joke teller themselves.  It is the perfect non-tech entertainment, while enjoying a plate of Yummy Dino Buddies with fresh cut veggies and some ranch dip.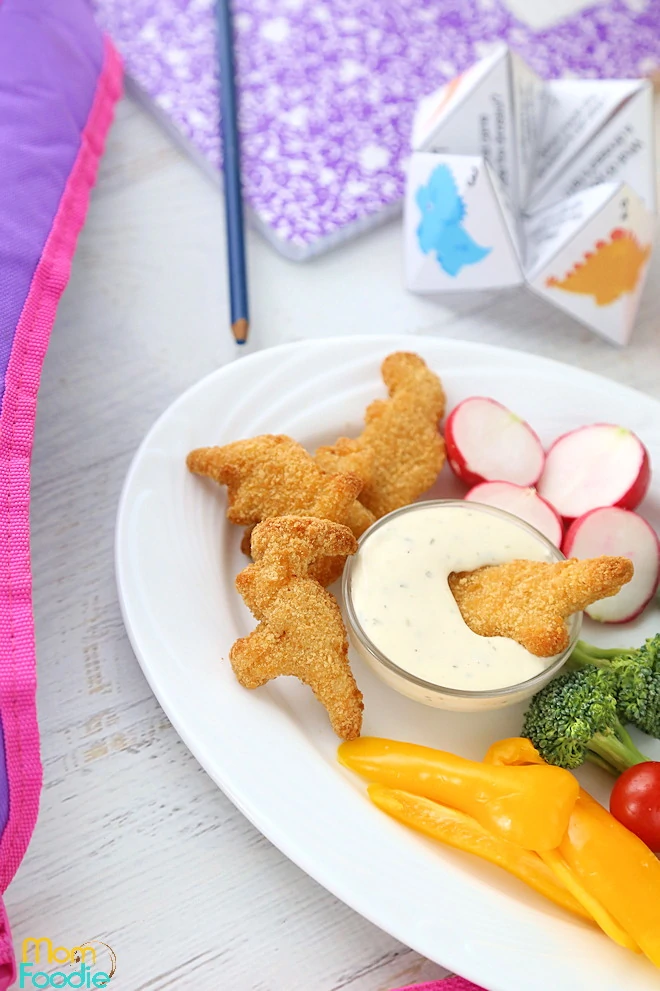 Yummy Dino Buddies
Yummy Dino Buddies are 100% natural white meat only boneless, skinless chicken breast nuggets made into fun dinosaur shapes! The chicken is antibiotic-free, raised without hormones, and doesn't contain any artificial preservatives. The nuggets are also fortified with important Omega-3 fatty acids too!
Kids love the shapes. Moms love the nutrition.
Where can you find Yummy Dino Buddies? Check here >> Store Locator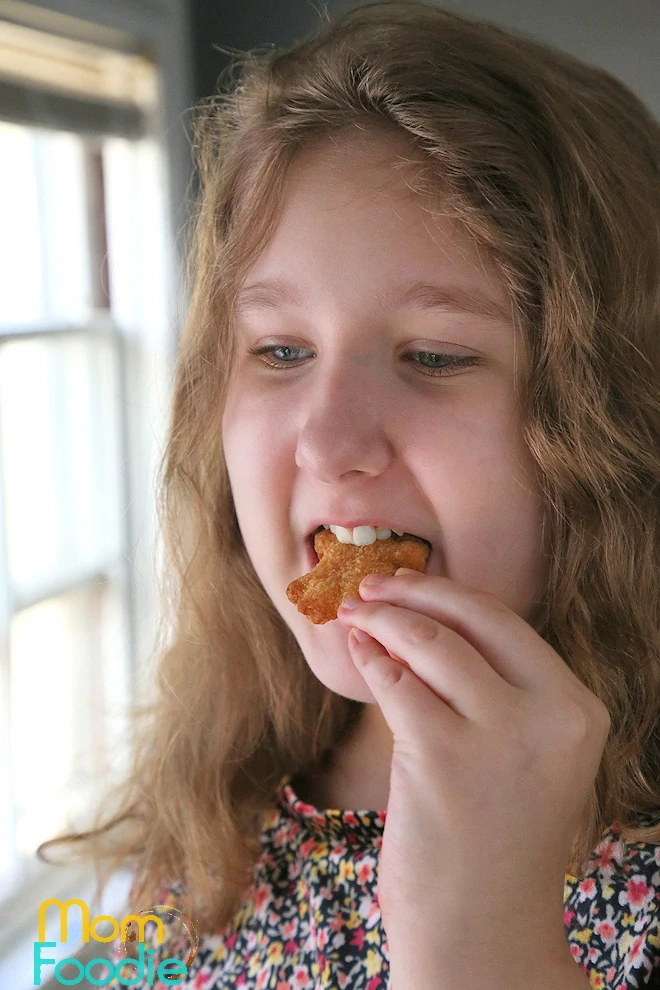 When I surprised my daughter, she went straight for her favorite dinosaur. It's a goner...lol.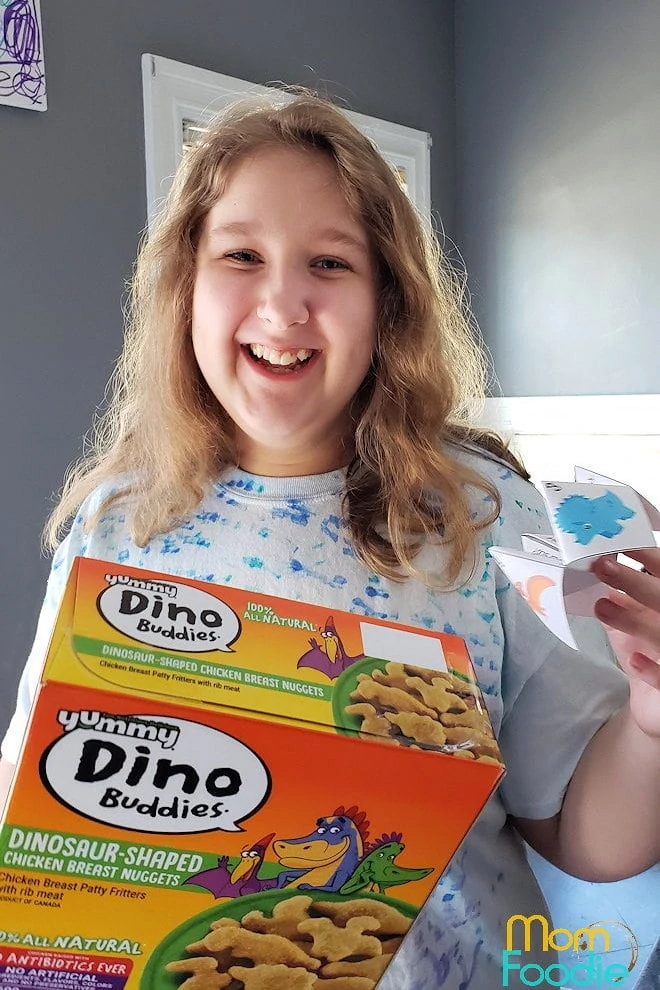 ... and here is is showing off her loot. Apparently, she wanted to show off the Tee she decorated too, since she insisted on wearing it...lol.
How to Fold the Dinosaur Cootie Catcher
I made a quick video that shows you how to fold the little jokes teller. The printable template makes it easier too.

Free Printable Dinosaur Joke Teller
Here is the file for you to print out the cootie catcher (or print out a bunch for a party). I've done them on both regular paper and cardstock. Both work well, the heavier stock will just last longer being played with.
Print Here  >> Dinosaur Joke Teller
More Dinosaur Fun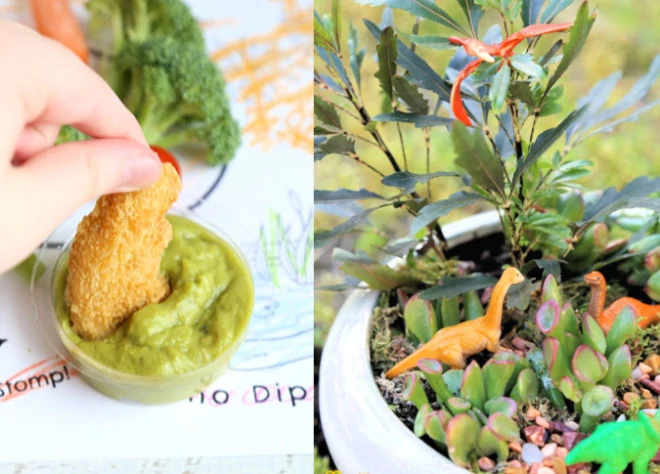 If you like this dinosaur paper toy, check out my free printable dinosaur placemats, and dinosaur garden activities too. Just add some Yummy Dino Buddies and you have a full on dinosaur day!