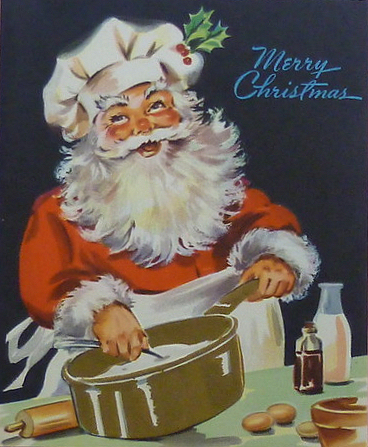 Today, I have a small collection of Vintage Santa Images for you. These images are from vintage holiday cards. I've cleaned up the images, trimmed, and in some cases added text or made other changes to make them more attractive and useful for you.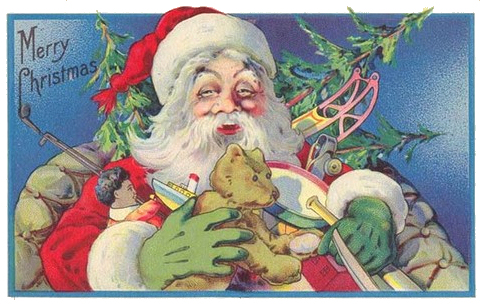 This antique Santa Claus with toys looks a bit inebriated in my humble opinion.  He is still cool and freshened up nicely.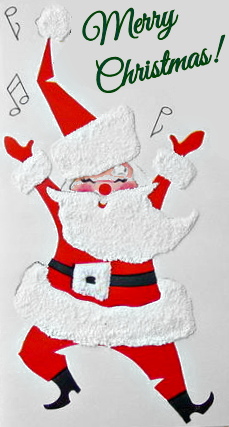 This little vintage Santa is certainly filled with joy!
Most likely 50's or early 60's era.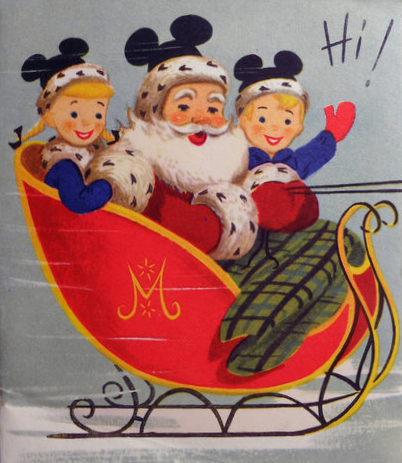 Vintage Santa and children sporting Mickey Mouse ears.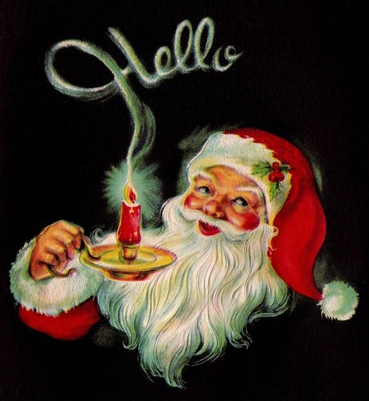 Cool unique Santa Claus with candle.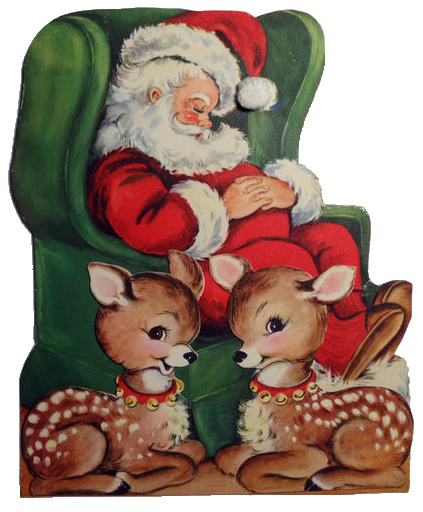 Shhh… Santa is sleeping.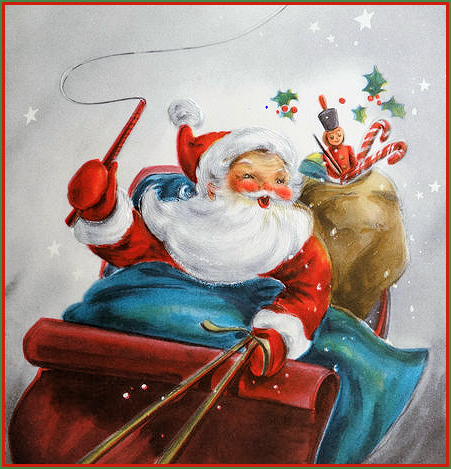 Old St. Nick busy on the big night!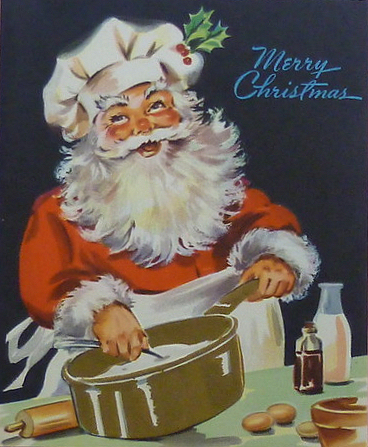 Santa Claus cooking.  You didn't think he gets a belly like a bowl full of jelly, and can't cook did you?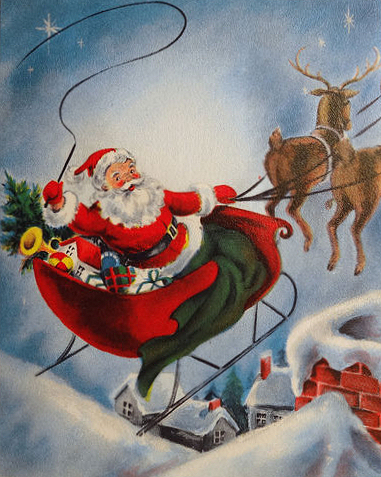 I don't know about you, but Santa looks a little too happy crackin' that whip.  Bossy much?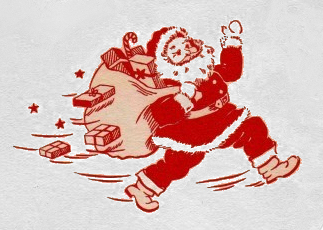 Cute Little vintage Santa Claus graphic, from inside a card.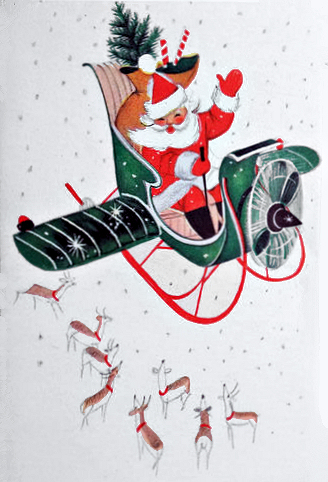 This jolly old Santa is stylin' in an airplane sleigh in this vintage Christmas graphic.