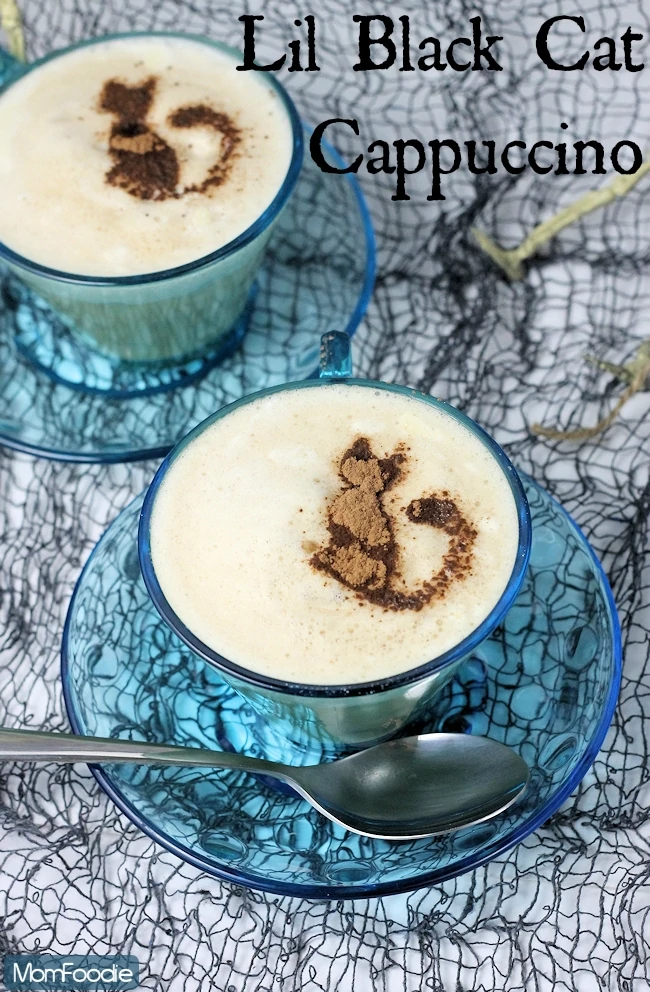 Love those fancy swirled drinks you occasionally get from a well seasoned barista, and want to make some Gourmet coffee coolness of your own?  If you have a Keurig machine, these Lil' Black Cat Cappuccinos are so easy to make & you could whip out a batch of them to make your guests feel extra special in a jiffy... no special swirling skills required.  I figured the cats would be cute, rather than a ghoulish drink for Halloween, and you could always make these for your favorite cat lover.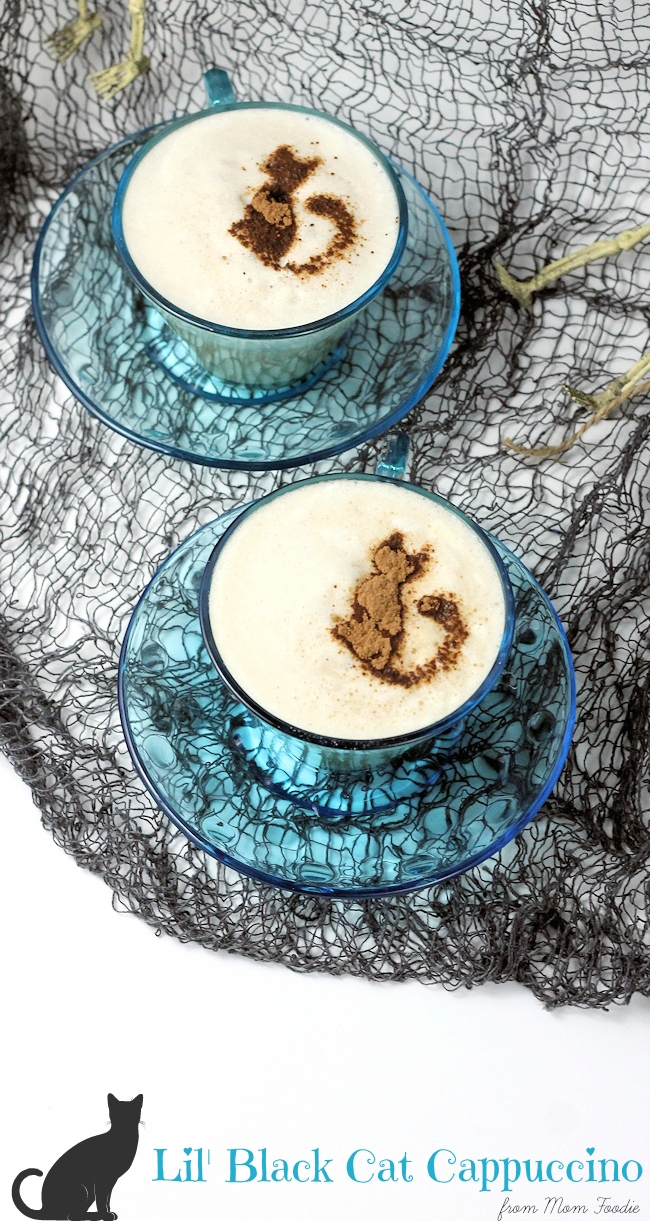 Making the Cat Stencil
Here is the PDF file link of the cat stencil silhouette (there is also a ghost on it for halloween if you prefer>> PDF: Lil Black Cat Silhouette (with bonus ghost)
If you prefer to make something other than a cat or ghost for your image, browse online clip art and size down to fit the mouth of your cups or just freestyle a simple image.  Just be mindful that fine lines will be hard to smoothly re-create with dusting, so keep your choices less detailed.
A good craft knife is essential for cutting clean lines and a cutting mat is handy for protecting your surfaces.
X-ACTO #1 Knife, Z Series With Safety Cap
Alvin Professional Cutting Mats Green/Black Size - 12L x 8.5W inches
A simple cappuccino can be brewed using k-cups like these...
Gevalia Cappuccino K-Cup Packs and Froth Packets, 6 Count
This Gaggia is sure to make a nice cup & is the one I am considering to replace the effective yet hideous safety orange X5 Francis!Francis! I currently use...
Gaggia Brera Super Automatic Espresso Machine in Silver. Pannarello Wand Frothing for Latte and Cappuccino Drinks. Espresso from Pre-Ground or Whole Bean Coffee.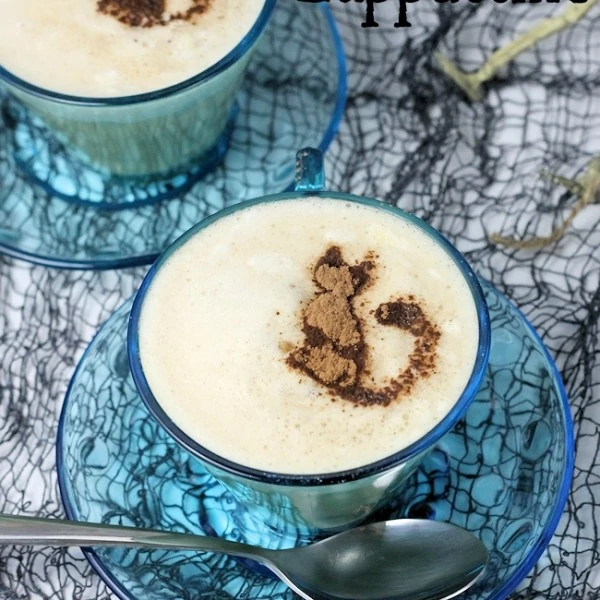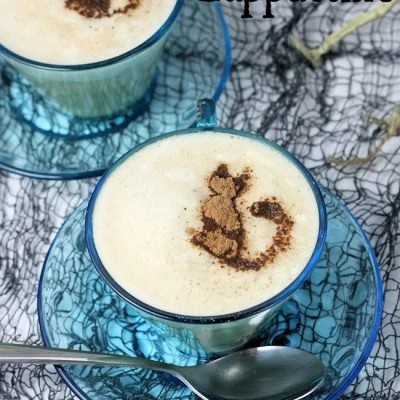 Ingredients
Cappucino K-Cups

cocoa powder

sugar duster

x-acto knife

card stock printer paper
Instructions
Print out the cat (PDF file link is below), and cut out carefully.

Brew the Cappuccino on the smallest setting on your Keurig.

Allow for foam to fully form.

Hold stencil over cappuccino, close but not touching. (you may want to brace you wrist on a can or something).

Use sugar duster to shake the cocoa powder on until silhouette is well formed.
Notes
*if you have an espresso machine with milk steamer, simply prepare as you would, but try and make a flat surface on foam