This DIY queen daybed project is quite easy and the results are sturdy and attractive. The hollow core door headboard also works on a king sized bed as a regular headboard.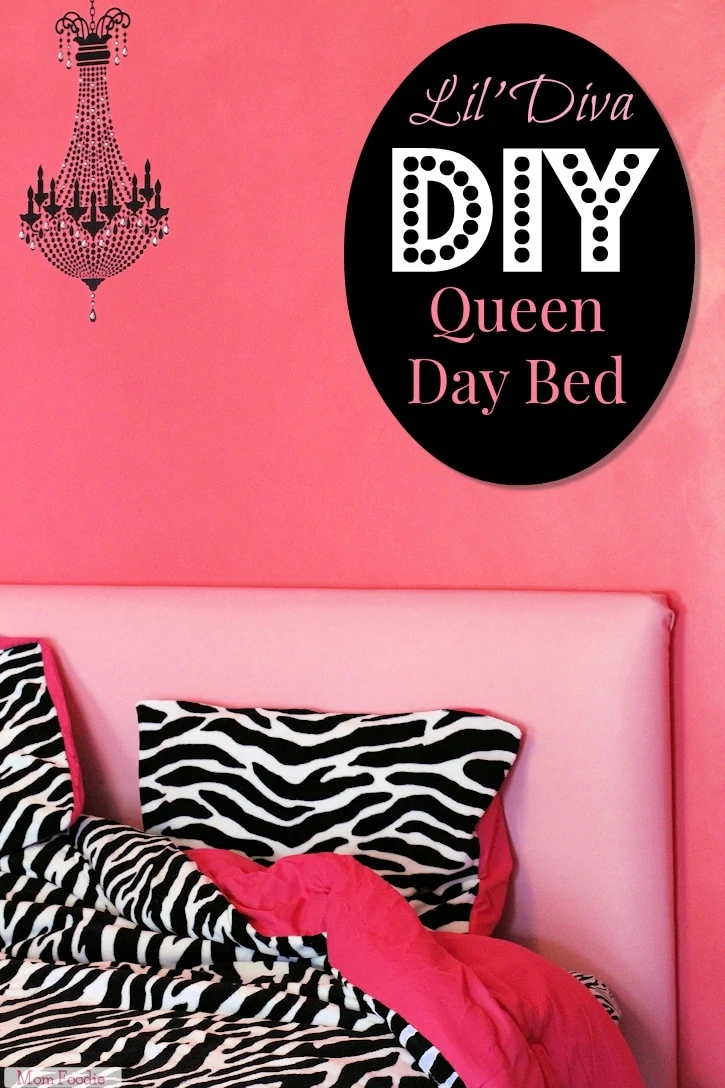 I got the idea to make a DIY queen daybed, by adding a headboard the long way, when daughter inherited my husband and I's old queen size bed.  She adored it and it was time to be replaced anyway.  It seemed to make more sense than buying her something smaller.... especially since I had a plan.
You see, a hollow core door is pretty much the same length as queen size bed the long way (or a king size bed as a headboard).  My daughter is fond of the upholstered headboard I made for my room, so upholstering an inexpensive hollow core door ($24-28 at most major home improvement stores), and turning the bed sideways would make this big bed for a little girl not only look more age appropriate, but would make it more comfy when we are reading or watching TV with her, and when she lounges to play educational apps on her iPad.  It also opens up more space in the room for play.
While I had originally planned to do this in patchwork denim with cute embroidered patches on it, when I spotted this pink marine vinyl in my local fabric store (Lorraine Fabrics in Pawtucket, RI) I had to have it.  It had virtually no odor (unlike the other vinyls), my daughter is a bona fide pinkaholic & she is a very messy little diva, so the easily wiped down surface had lots of mom-appeal.  It was so worth the extra $5 a yard over denim.... I've already had to wipe it down twice from sticky finger attacks.
The DIY headboard that converts a queen mattress into a day bed, is a super easy project, that can be accomplished with a few simple tools and minimal skill.  No sawing required.  Here's how to do it..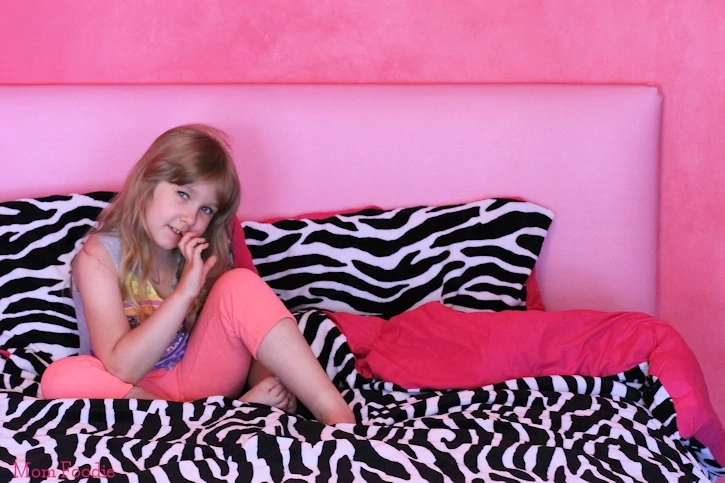 How to Make a DIY Queen Day Bed or King Headboard from a Hollow Core Door
Project brought to you by Arrow Fastener.  Project and opinions are my own.
Supplies:
hollow core door, smooth finish (Make sure to get one either 78" or 80" in length, your choice of widths vary from 24-36".  The one I used was 78x32)
upholstery foam or inexpensive foam bed topper (I used an old memory foam bed topper, that I'd saved for the project.  Buying an inexpensive topper may be less expensive than buying foam, if you have a wider door, and you will have foam left for later projects.)
2 ½ yards of batting
2 ½ yards of upholstery material (I used vinyl for easy clean-up)
spray adhesive 
heavy duty staples (I used Arrow T50 flat crown 5/16" & ⅜")
French cleat hanger, heavy duty (for attaching headboard to wall)
Tools you will need:
scissors
Staple Gun (I used the Arrow T50 Staple gun.  You will need a strong gun to get through the hardwood laminates of the hollow core door)
screwdriver (for attaching French cleat)
level
staple pull  **optional (Honestly, I never owned a "real" staple pull until Arrow sent me one, it works so much better than the flat head screwdriver I used to use)

Directions for Hollow Core Door Headboard:
Cut the upholstery foam (or mattress topper) to the size of the hollow core door.
Spray adhesive on door and roll out foam onto it.
Lay the batting out over the foam, then flip over door and all.
Pull batting taught and staple center on each side.  Work your way out from centers making sure to keep taught. Fold over at edge and press down firmly to ensure good staple hold through extra layer.  Trim edges, but make sure to leave a good inch minimum.
Repeat process with vinyl or upholstery material of choice.  Take extra care in tautness with this final layer, since we are nor tufting this headboard.  Trim excess fabric.  If you find it is not tight enough, pull tighter and staple in a new row a little closer to edge, it will create a ruching on back of headboard, but that is not visible anyway & is quite effective in tightening the material. 
Determine height you want the headboard to be, then attach the French cleat to wall and headboard.  Use level to ensure good results.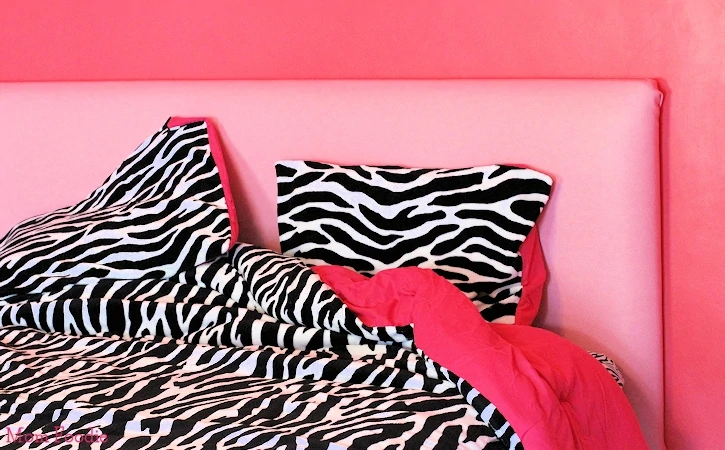 More Projects You May Like
Arrow Fastener has a wide array of Made in USA products to help us with our DIY projects.  Check out their Pinterest boards for inspirational ideas.  The Arrow Fastener Facebook page is also a good resource for both project ideas and product information.