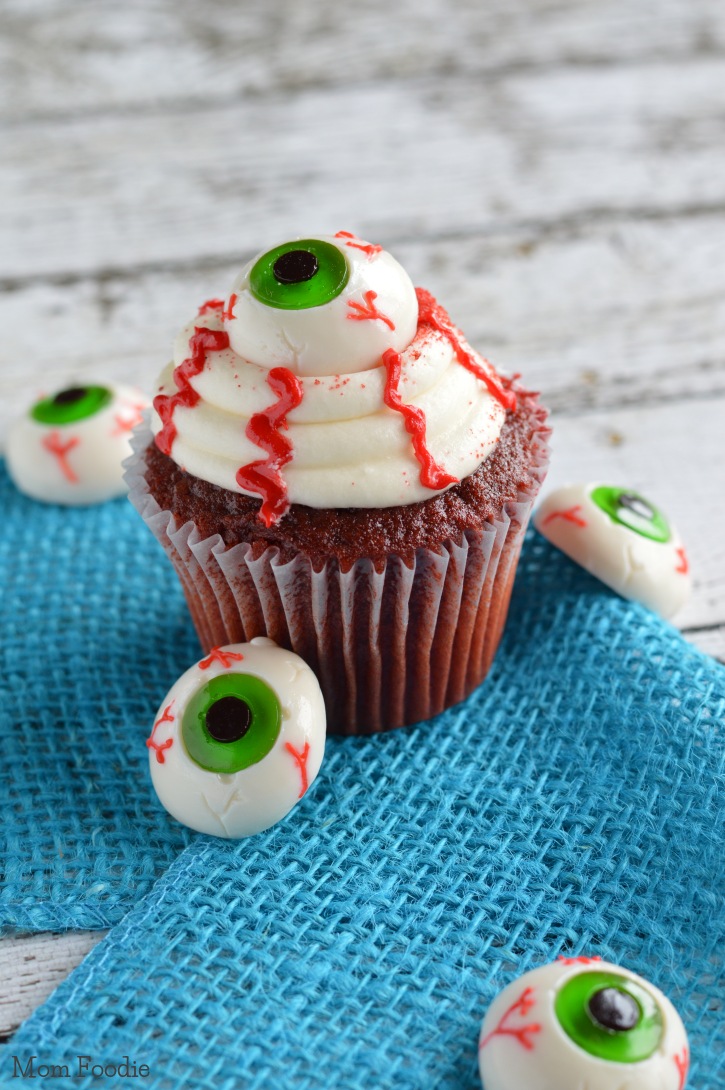 Need a last minute Halloween Party food that will stand tall among the treats with more forethought (and effort) put in?  We have all been there, forgetfulness or just plain being crazy busy, has certainly left me in this predicament.  No worries, I've got you covered.  You are bringing Halloween Eyeball Cupcakes to the party & they look really cool.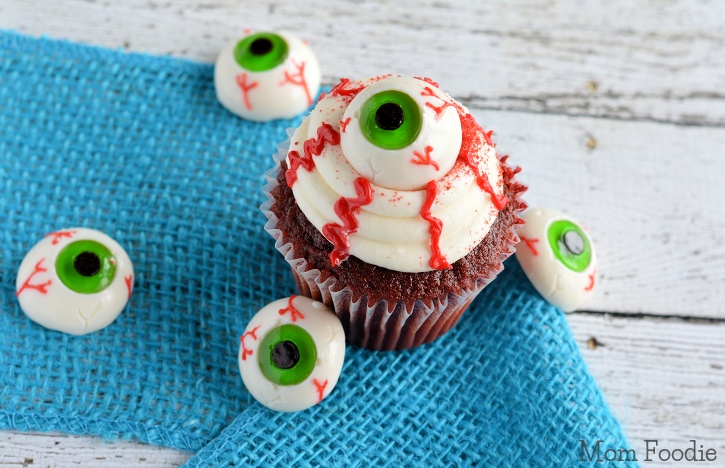 One of the great things about these, is that you can have these ready in just a few short minutes if you use pre-made cupcakes.  If you have a little more time, bake off a batch of box mix cupcakes with tub frosting... and if time is not an issue, go ahead and use your fave chocolate or red velvet cake recipe to make them from scratch.  Which ever way you do it, you will still get the same great ghoulish look, that guests will love.

How to Make Easy Eyeball Cupcakes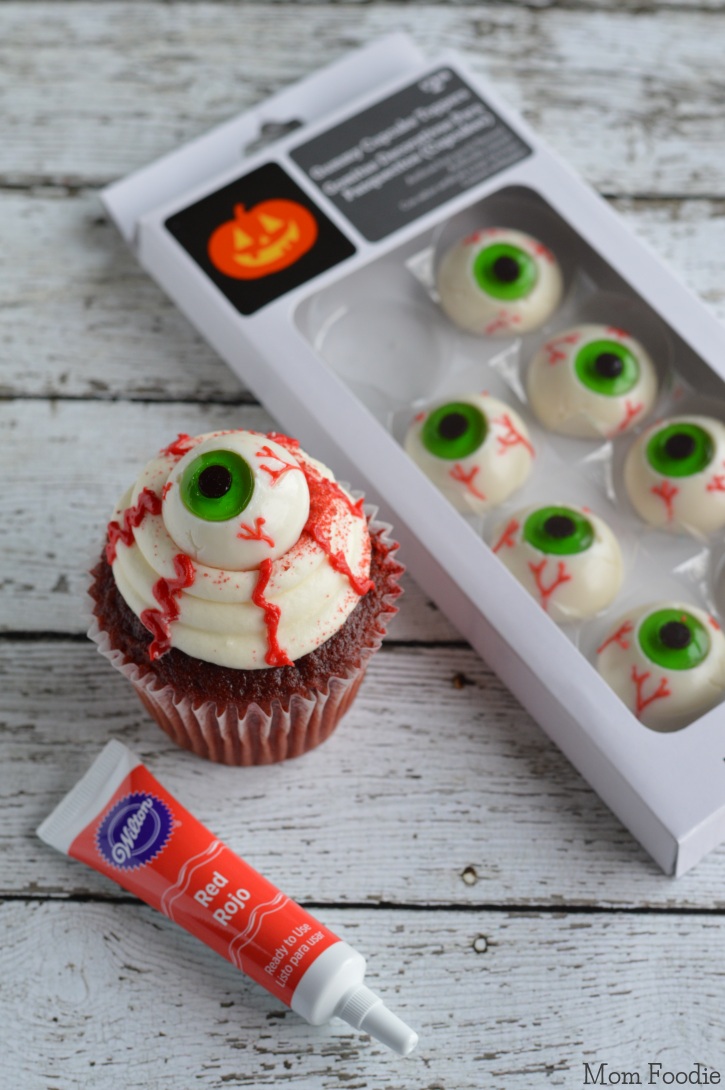 You Need  
Red Velvet Cupcakes with White Frosting

Red icing Gel (Writing kind)
Eyeball Gummies  (See pictures for brand) Available at big box retailers (ie. Walmart) and craft stores (I saw some at Micheals)

What to Do
Place a gummy eyeball right in the middle of the icing, on each cupcake.
Draw squiggles of red icing gel about every ½ to a inch apart vertically down from the eye balls.
The red dusting onto of the cupcakes in just red velvet cupcake crumbled up and sprinkled on top.