This Hot Pumpkin Nog is a festive drink, that is sure to be a big hit with family and friends. It can easily be made as either a dairy beverage or non-dairy if you prefer.
Warm pumpkin eggnog is a fabulous drink choice on any chilly fall day and it is perfect to serve on Thanksgiving!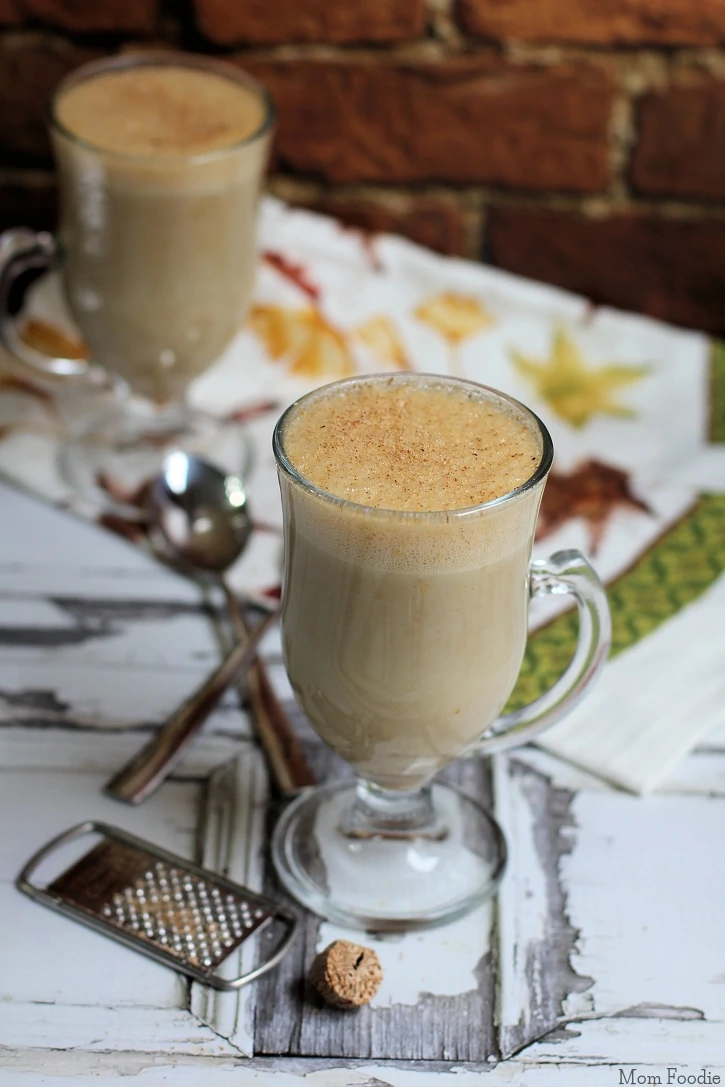 Looking for a hot satisfying creamy sweet beverage without caffeine? I have Hot Pumpkin Eggnog for you today. It's sort of what would happen if pumpkin pie and eggnog had a love child, who insisted it wanted to be a hot chocolate.
How to Make Hot Pumpkin Eggnog
Let's make some of this fun festive holiday beverage! It's easy, just follow along, the printable recipe card is just below.
Ingredients you will need:
Here is everything you will need to make the pumpkin eggnog.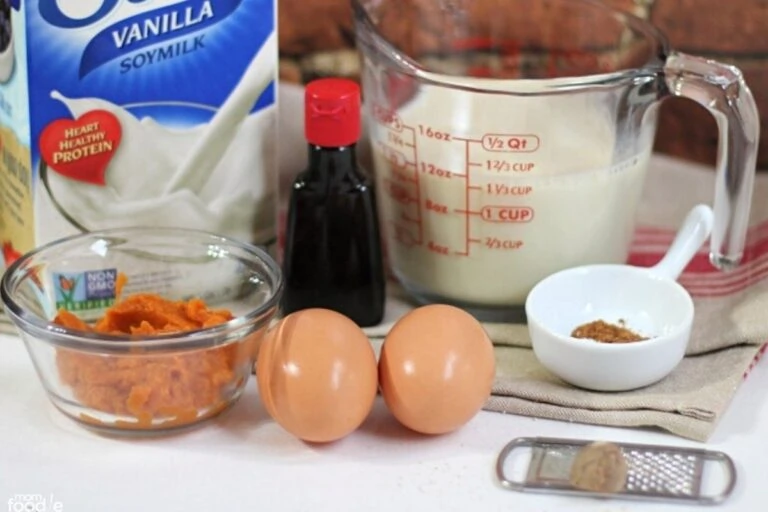 1 ½ cups milk Dairy or non-dairy milk, look for something rich, rather than thin
1 large egg + 1 yolk
3 tablespoons sugar
⅛ teaspoon pumpkin pie spice
⅛ teaspoon cinnamon
⅛ teaspoon Kosher salt
¼ teaspoon pure vanilla extract
¼ cup pumpkin puree canned is fine
fresh grated nutmeg
Directions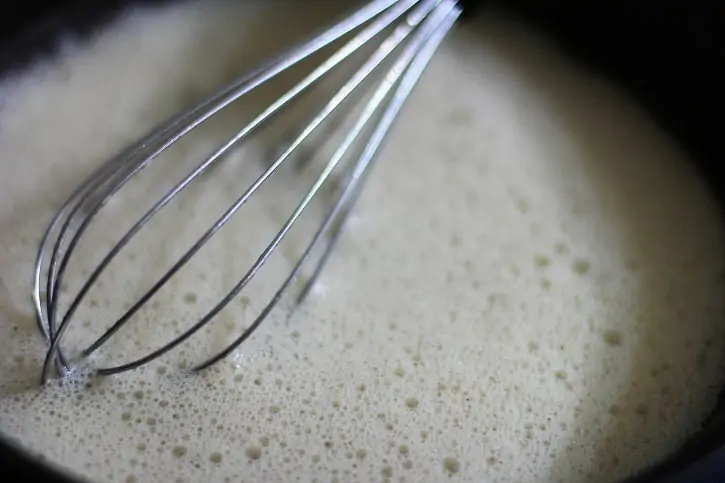 It only takes a few short minutes to cook the dairy-free eggnog mixture.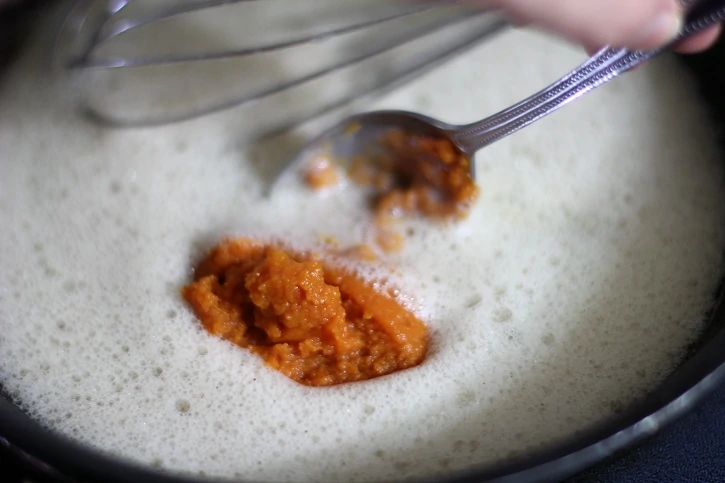 Then just whisk in your pumpkin.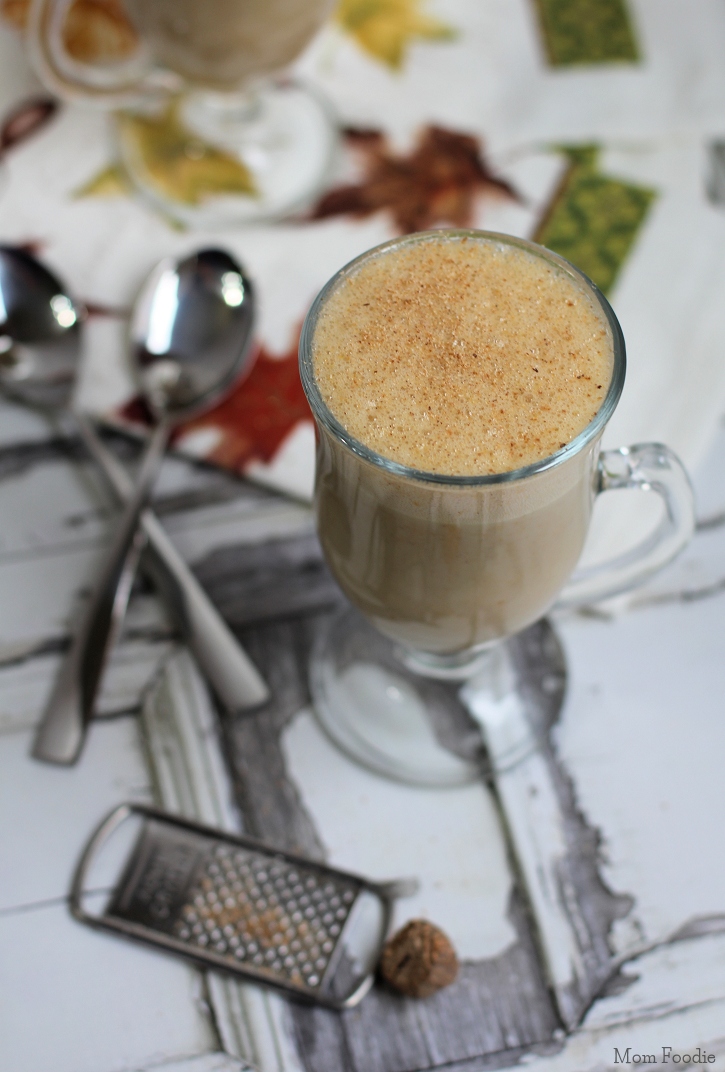 Pour it into cups and top with a little fresh grated nutmeg.
If you like this, you may also like my Pumpkin Hot White Chocolate and Pumpkin Biscotti as well. For another non-dairy holiday beverage (this one with a kick), try my Coquito recipe.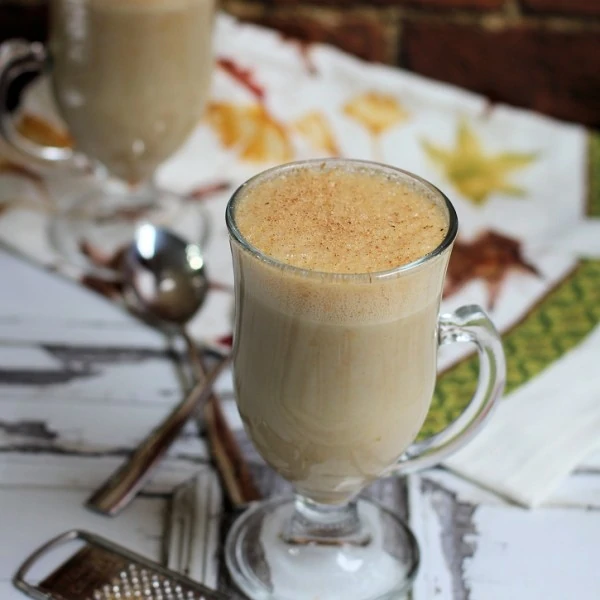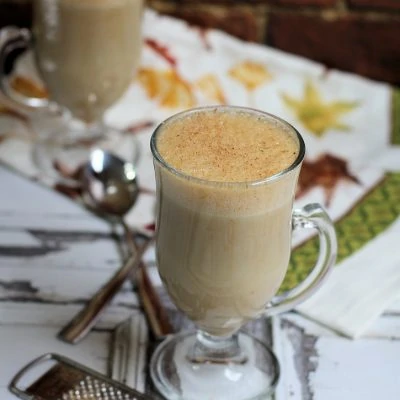 Ingredients
1 ½

cups

milk

Dairy or non-dairy milk, look for something rich, rather than thin

1

large egg + 1 yolk

3

tbs

sugar

⅛

teaspoon

pumpkin pie spice

⅛

teaspoon

cinnamon

⅛

teaspoon

Kosher salt

¼

teaspoon

pure vanilla extract

¼

cup

pumpkin puree

canned is fine

fresh grated nutmeg
Instructions
Pour soy milk into sauce pan. Add egg and yolk, sugar, pumpkin pie spice, cinnamon salt & vanilla. Turn stove on med-high and whisk well.

Continue to whisk regularly, just before the mixture would come to a boil you will notice it thicken and the froth at the top will start to hold it's form better. At this point remove the pan from burner and quickly whisk in pumpkin.

Pour into serving mugs and grate nutmeg over the top
Notes
If you prefer an alcoholic beverage, include a shot of rum or whiskey when you add the pumpkin.