This Ginger Plum Chicken recipe was made in an interesting low tech version of a slow cooker called a Wonderbag. While it could also be readily made in a traditional electric slow cooker, I encourage you to learn about the Wonderbag below. It is useful, energy saving, portable and helps others!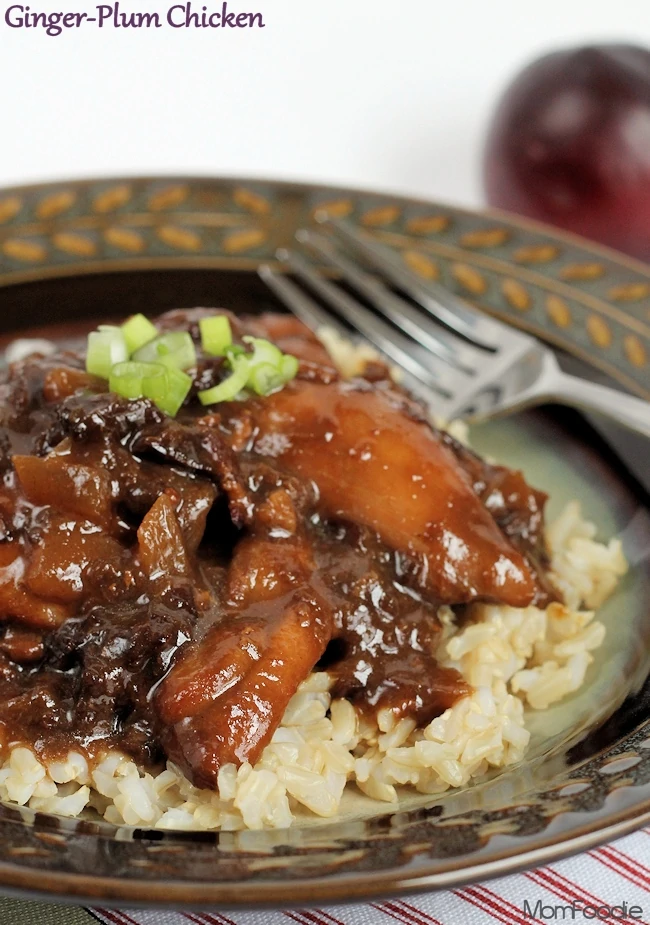 Ginger Plum Chicken Recipe: results
I am extremely fussy about chicken thighs, so the fact I enjoyed this Ginger Plum Chicken recipe is sort of a big deal.  If not cooked properly, I find them downright revolting.  I decided to stew the thighs in a dried plum sauce with ginger (yes, dried plums are prunes... but use the word prune and people wrinkle up their noses at you with visions of old ladies and regularity). Well, low and behold, the chicken came out fantastic.  The stuff that needs to be dissolved did, the chicken broke apart easily, but wasn't dry & the sauce was rich and flavorful.
What is a Wonderbag?
I  was recently introduced to a new way of slow cooking, from a brand with a both a social and environmental conscious.   It is called the Wonderbag
, and rather than constantly generating low heat to cook and tenderize, it uses insulative technology to preserve existing heat to do the job.  This not only saves energy, but makes the process of cooking itself portable.  Once you complete a short initial cooking time, the covered pot
is safely tucked into the Wonderbag and snugged close with a latched drawstring.  Slow cooking in a Wonderbag is so easy.
This slow cooker process appealed to me, since I am fond of browning meat a bit before braising for added flavor.  By the time I've browned and deglazed  meat in my Dutch oven
, I am not about to then dump the contents into an appliance to cook further (I'm not that fond of doing dishes), so I typically end out just simmering it on the stove top.   Now, with the Wonderbag
I can cook in my style, not dirty anything extra, save energy and get great slow cooker results.
Not only can I slow cook in this pretty bag, but I can take it on the road.  How convenient to spend a few minutes getting a meal started, pop it into the Wonderbag
and bring it along with you to whip out a freshly cooked hot meal for friends or family when you reach your destination.  No need for plugs.  No need to worry about spilling or making a mess, the pot's lid is secured in the snugly tied bag & it's wide base is unlikely to budge, even if you slam on the brakes (but let's not do that).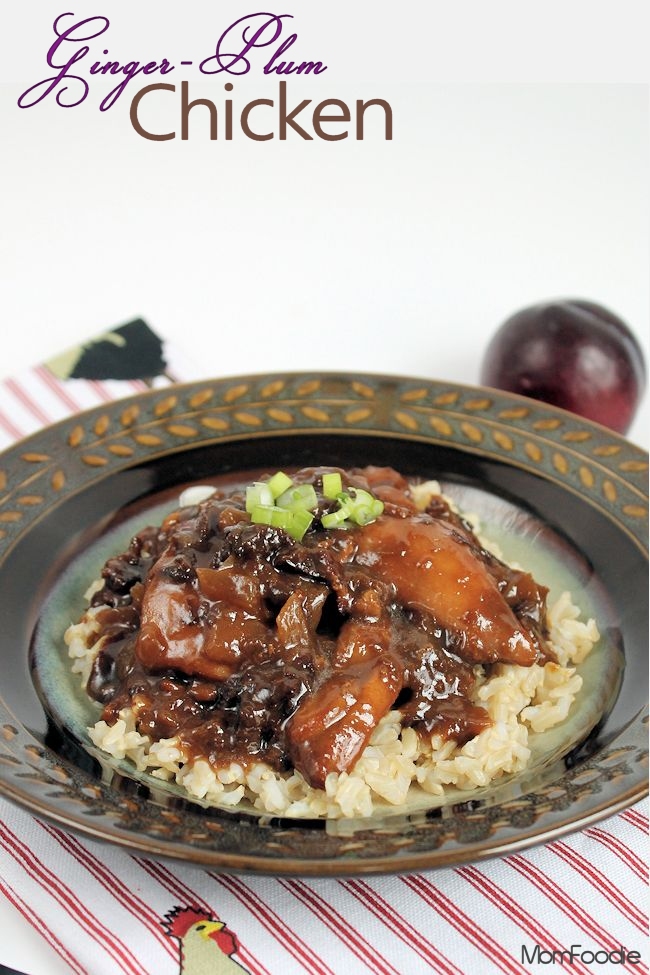 This is perfect to help prepare for storm related power outages, and would be a great for bringing meals to friends who are grieving or have a seriously ill family member, as they have a long window of time to open it for a hot & ready meal.
Making Ginger Plum Chicken in Standard Slow Cooker
While the recipe below was created for the Wonderbag, it can easily be made in the slow cooker you already have as well. Simply brown ingredients as instructed then place in slow cooker on low for 4-6 hours to get tender, sticky and delicious!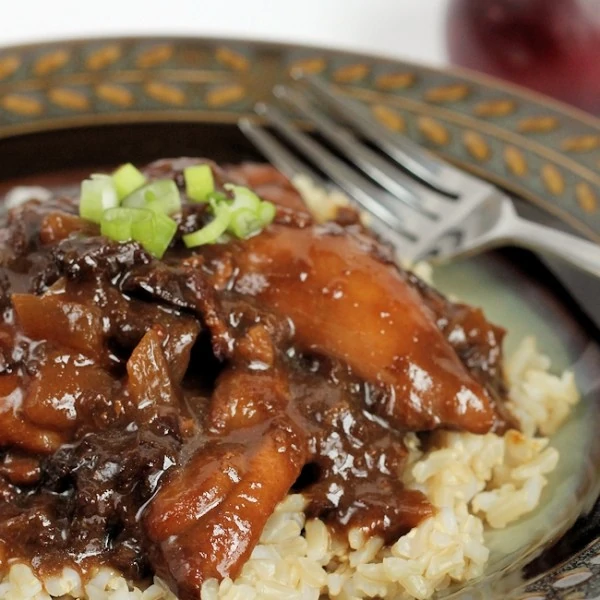 Ginger Plum Chicken Recipe
Slow cooker ginger plum chicken recipe that is delicious and satisfying.
Print
Pin
Rate
Ingredients
3

strips

bacon

center cut or trimmed

1

cup

onion

chopped

1

clove

garlic

minced

1

cup

diced prunes

1

teaspoon

ground ginger

¼

teaspoon

cinnamon

⅛

teaspoon

cayenne

1

tbs

oil

1 ½

lbs

boneless chicken thighs

trimmed & cut into approx 3x3" chunks

½

cup

orange juice

¼

cup

apple cider vinegar

3

tbs

low sodium soy sauce

2

tbs

honey

2

bay leaves
Instructions
Place dutch oven or pot over med-high heat. Chop the bacon into small bits and drop into pan. Once it starts brown and render fat, add the onion and garlic. Stir.

Once the onion and garlic are cooked add the prunes, ginger, cinnamon and cayenne, cook for a minute, then reserve to a bowl and set aside.

Pour the oil into pan (still on med-high), then drop chicken into pan. Cook for 4-5 minutes until starting to brown, then flip and cook another 3 minutes.

Add the remaining ingredients to pan, stir to deglaze, and add the bacon/prune mixture back to pan, stir and bring to a boil. Reduce to low-med and cook for 5 minutes, then take off burner and seal up in Wonderbag or dump into an electric slow cooker.

Allow to slow cook for 4 hours, then serve over rice or pull the chicken and serve in sandwiches.
Nutrition
Calories:
651
kcal
|
Carbohydrates:
45
g
|
Protein:
32
g
|
Fat:
38
g
|
Saturated Fat:
10
g
|
Cholesterol:
177
mg
|
Sodium:
644
mg
|
Potassium:
852
mg
|
Fiber:
4
g
|
Sugar:
29
g
|
Vitamin A:
560
IU
|
Vitamin C:
19
mg
|
Calcium:
45
mg
|
Iron:
2.1
mg
Other Great Slow Cooker Dinner Recipes