This Halloween Hand Soap is quite literal. It features gory severed fingers
in a bloody red tinted solution of soap. A great simple Halloween prop for your kitchen or bathroom and one your guests are sure not to forget.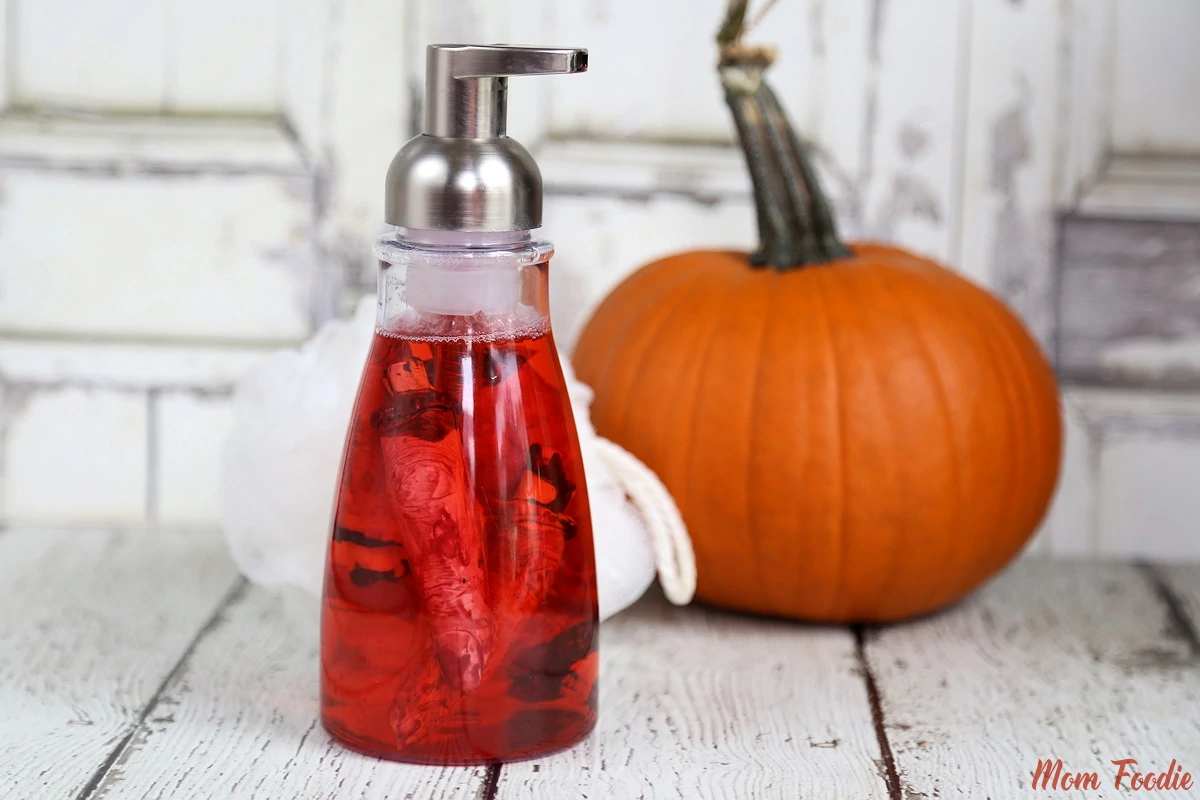 This gory Halloween hand soap concoction is put in a foaming soap dispenser
so the red dyed soap is very unlikely discolor hands. Don't go crazy on the dye though... think bloody plasma more than rich red blood. The fingers need to be clearly visible anyway for best effect. While some eyeballs
or perhaps an ear
would look delightfully gruesome as additions to the easy Halloween craft project, I sort of loved the sinister play on words of calling it a Halloween hand soap as it's filled with severed fingers.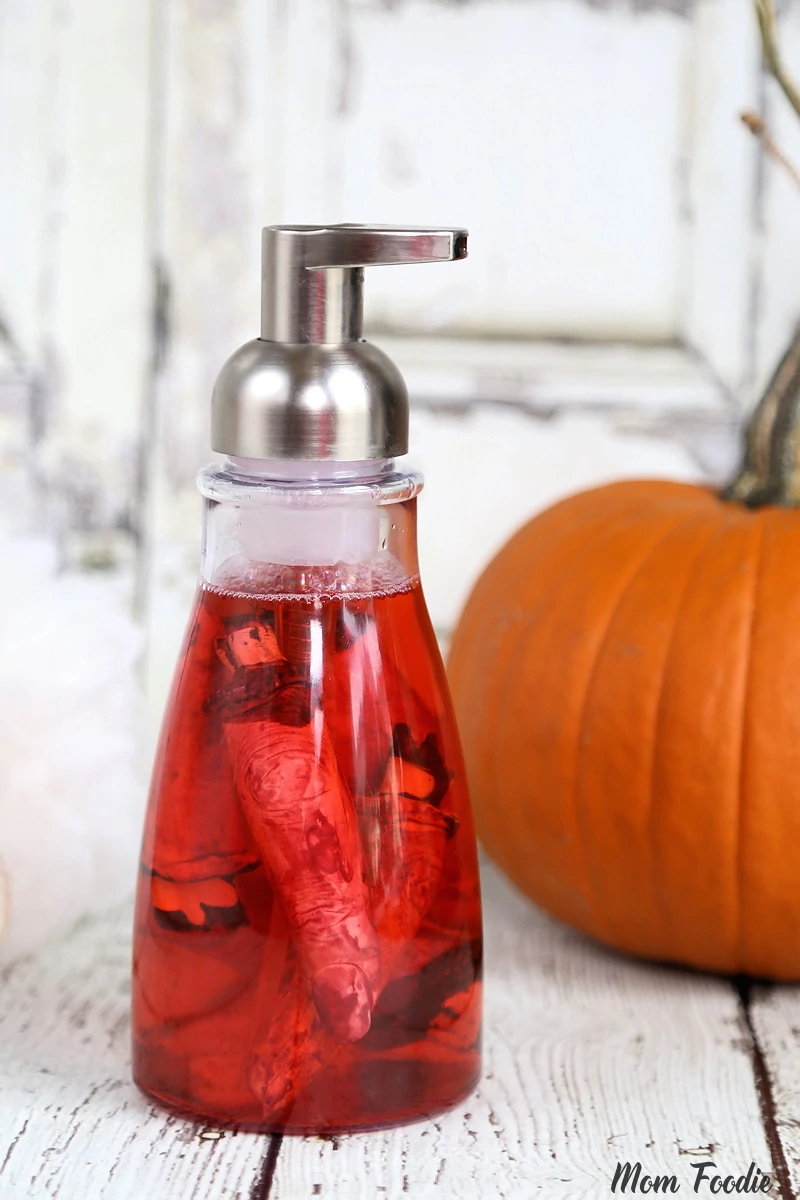 Halloween Hand Soap: Grab  Your Supplies
These are the same fingers and foaming soap dispenser I used. I highly recommend the dispenser. It has been very durable for us, outlasting many that cost more. I also like that is plastic. Glass in the bathroom with children makes me nervous.... I don't want any "real" severed fingers.
Any clear hand soap
with red food dye
will do to fill the container.
AKOAK 5 Pcs Scary Bloody Severed Chopped Off Fingers Chop Halloween Party Decorations Prop
InterDesign - Foaming Soap Dispenser for Bathroom or Kitchen - Clear/Brushed Nickel - 3 x 7.5 inches, 14 oz
Gory Severed Fingers Halloween Hand Soap: How to
Like most Halloween prop severed fingers these are a hollow rubber-like plastic, so cut a small hole and fill with clean water before using in the dispenser or they will float.
Mix together ⅓ cup clear hand soap with 1 ½ cups of water.  Add red food dye until water is red (8-10 drops of liquid color, gel colorant may take less).
Drop the fingers in foaming dispenser* and top with the soap mixture.