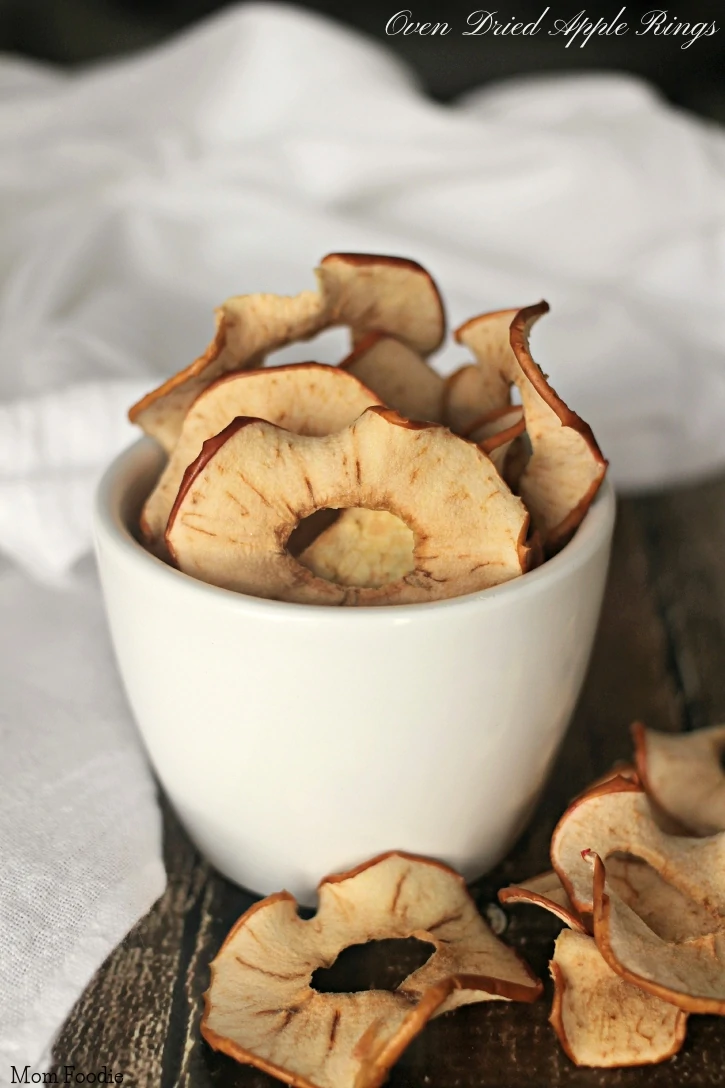 Making oven dried apple rings is monumentally easy.  They make a terrific healthy snack to pop in the school lunches, and having dried apple rings on hand is wonderful for holiday cooking and baking.
How to Make Oven Dried Apple Rings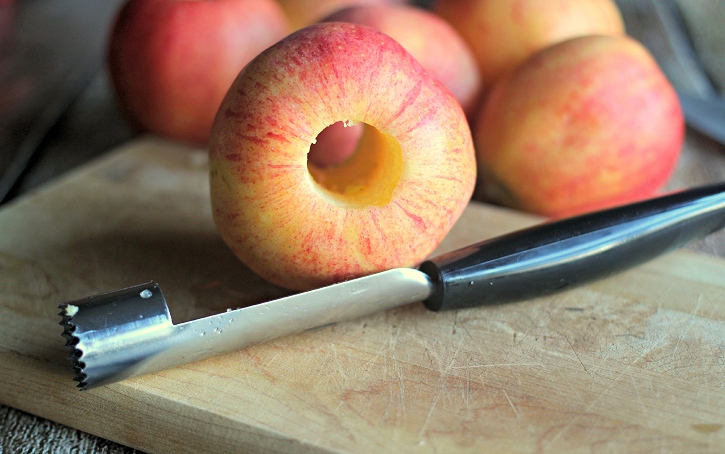 Just core and slice the apples into thin rings.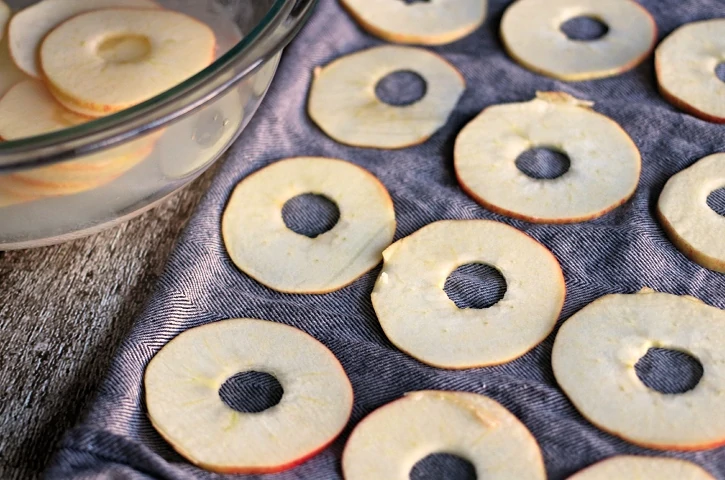 Then dunk in lemon water, and bake on low heat until sufficiently dry (this will take several hours).
Store the oven dried apple rings in an airtight container so they don't soak up outside moisture & spoil.
Here are more in depth directions on how to make these.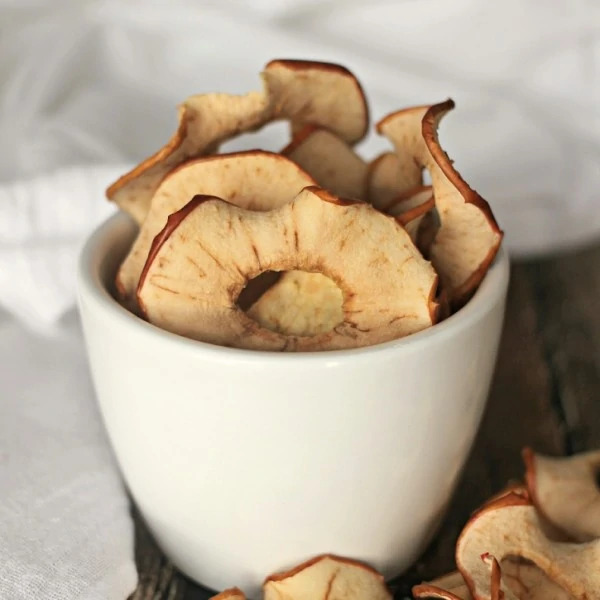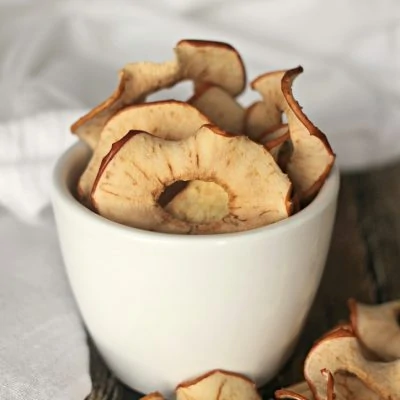 Ingredients
8

Apples

2

tablespoon

fresh lemon juice

2

cups

water
Instructions
Wash and core the apples then slice into ¼ inch rings. A Mandolin can make this process a lot easier.

Toss out the top and bottom rings.

Put the lemon juice and water into a medium sized bowl.

Bathe the apple rings in the lemon water, do them in batches if they all won't fit.

Dry the apples on a clean kitchen towel then lay slices on wire racks over baking sheets.

Bake the apple rings in the oven for 2-10 hours on low heat (140 degrees F), turning occasionally. Dry longer for crisp slices, and less for soft slices.

Remove the slices from the oven and allow to cool completely before storing in sterilized airtight jars in a dark cool place.