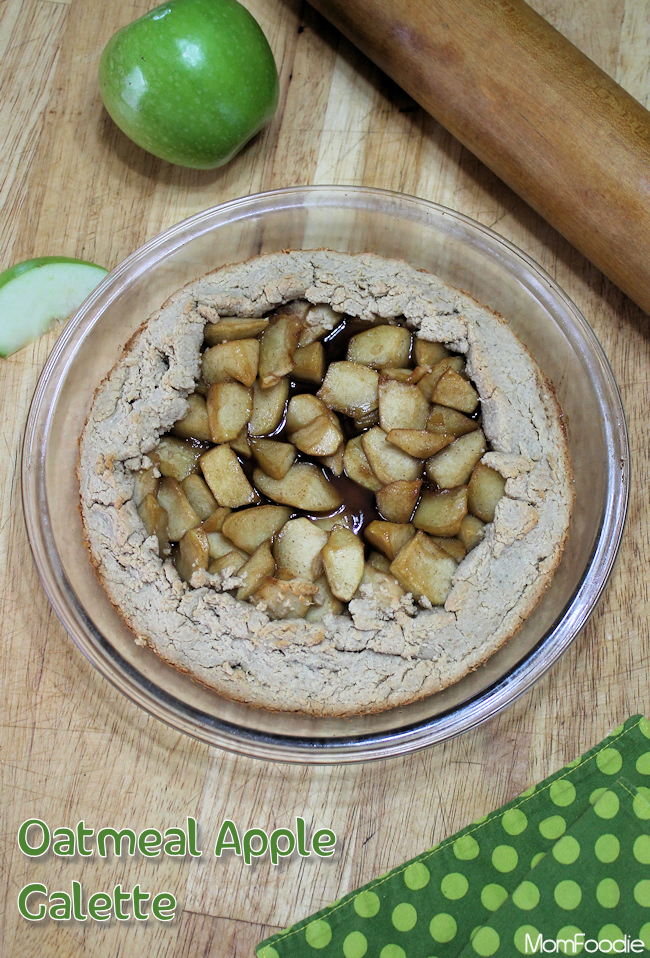 This Apple Galette with Oatmeal Crust is actually a recipe from last fall, that I never got around to posting.  I remember being swamped with assignments at the time, so this went by the wayside & once I had time to edit and post it was not really the season for it anymore.  As some of the fall seasonal produce will become abundant soon, now seemed a fine time to publish this apple galette.
I've featured the Granny Smith apple in this easy galette recipe.  It's the most common one for me to have on-hand, because it is a favorite snacking apple of both Lil' Foodie & I.  Luckily, it is quite versatile and handles cooking nicely too.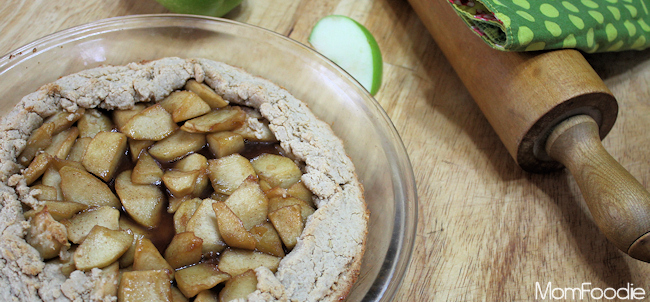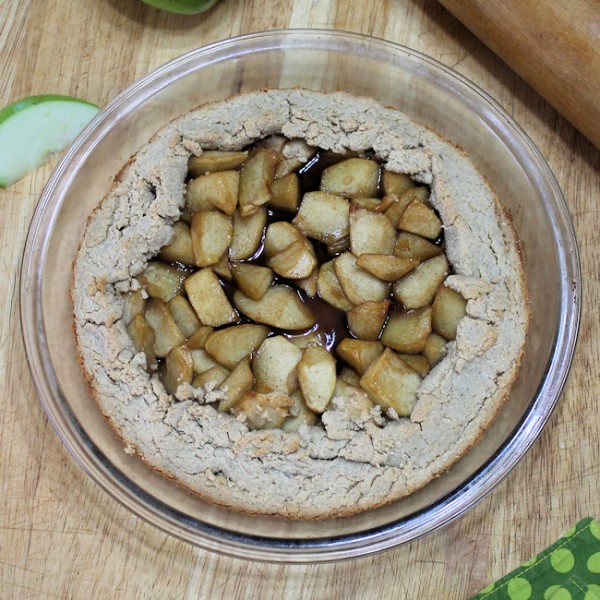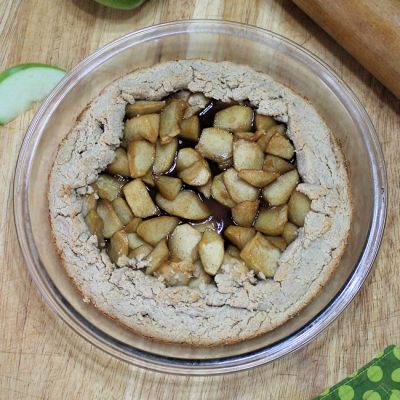 Ingredients
Oatmeal Crust
2

cups

oatmeal

⅓

cup

coconut oil or butter

2

tbs

sugar

generous pinch of salt

skip if using salted butter
Apple Filling
1

tbs

butter or coconut oil

2

Granny Smith apples

peeled, cored & chopped

pinch

of salt

skip this if using salted butter

2

tbs

maple syrup

1

teaspoon

pure cane sugar

½

teaspoon

pure vanilla extract

¼

teaspoon

cinnamon
Instructions
Preheat oven to 350 degrees.

Pulse oatmeal in food processor until smooth , almost like flour.

Add remaining crust ingredients and pulse until well blended. (add a teaspoon of water or apple juice if too dry)

Ball up, then roll out between two pieces of plastic wrap, until slightly larger than pie dish.

Grease the pie dish or coat with non-stick cooking spray, then lay the crust out in it.

To make filling: Place saute pan over medium heat, add butter. Once melted add apples, saute for a minute, then add remaining ingredients. Saute until sauce is slightly thickened, but apples are not fully cooked. (about 2 minutes).

Pour filling unto pie crust, and spread out.

Fold edges of crust in to cover some of filling.

Bake for approximately 25 minutes, until crust is golden brown at edges and slightly crisp.

Allow galette to cool, then slice and serve.