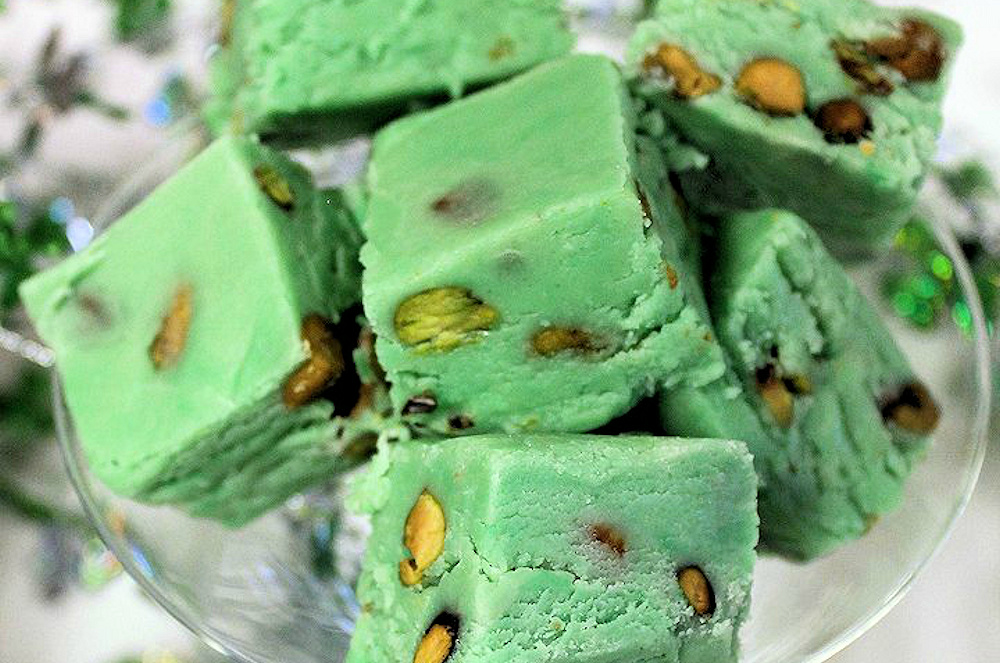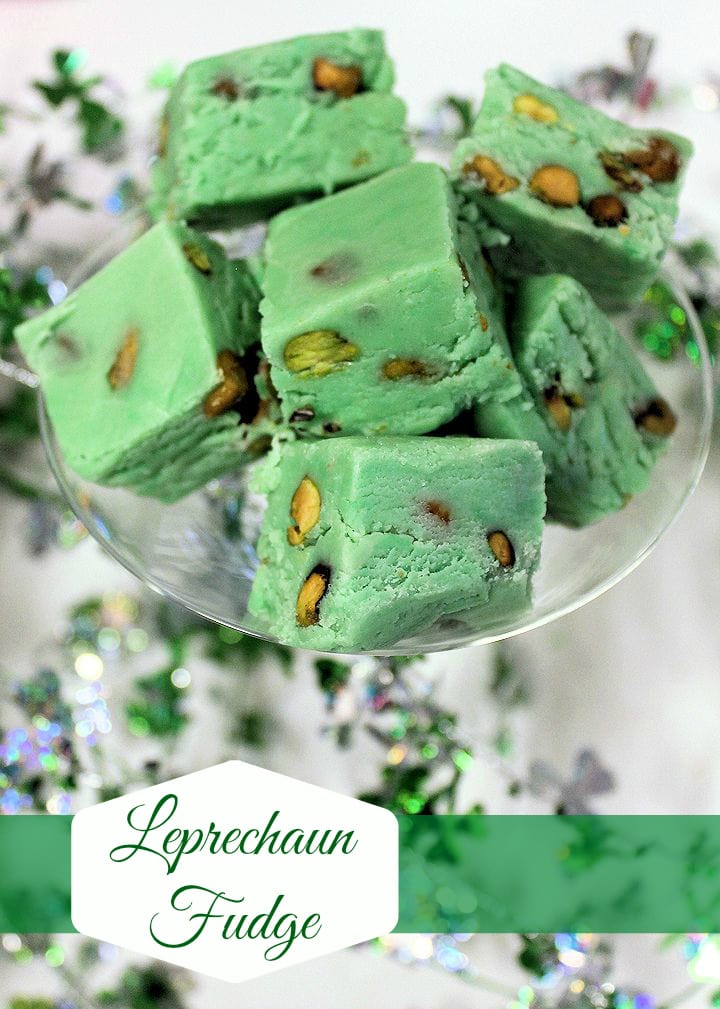 A favorite of leprechauns, this fudge is flavored with Irish Cream Liqueur and white chocolate, and is full of crunchy pistachios. If you leave a plate of it out, those mischievous leprechauns will be so grateful they won't play any tricks on you this St. Patrick's Day. Make sure to save a few pieces for yourself, though!
Making Leprechaun Fudge
As you can see making this Irish Cream & Pistachio Leprechaun Fudge is actually pretty easy (especially as far as candy recipes go).
Print
Leprechaun Fudge Recipe: Irish Cream-Pistachio Fudge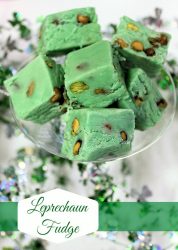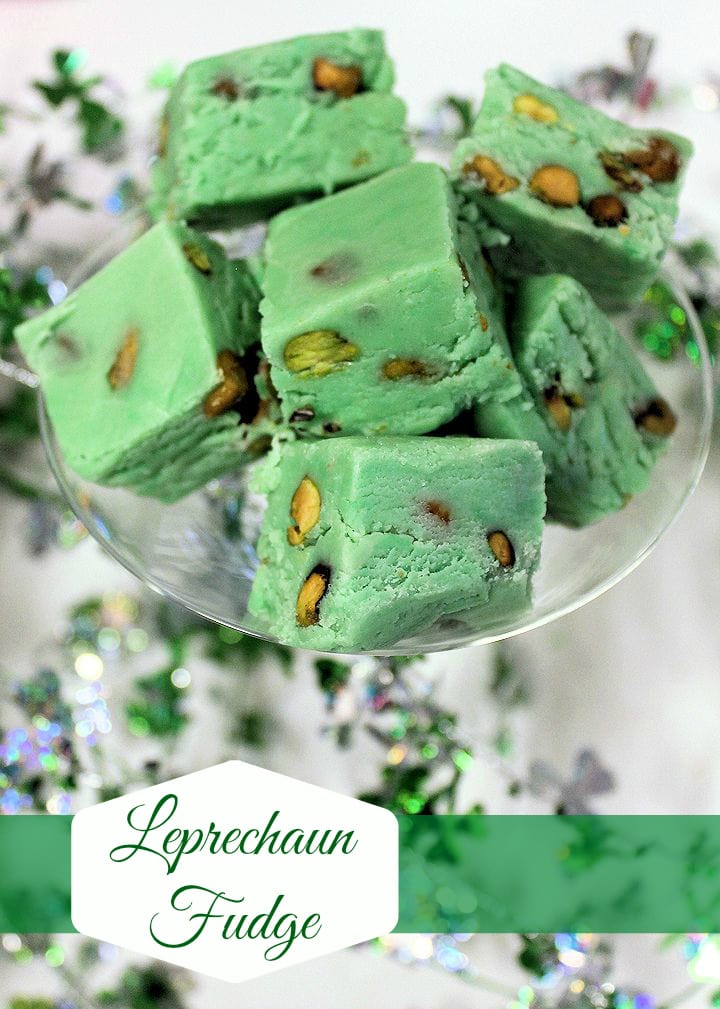 Author:

Robin Gagnon

Category:

Dessert
Ingredients
1 ½ cups white sugar
1 jar marshmallow crème (7 oz)
2/3 cup Irish cream liqueur
1/4 cup butter
3 cups white chocolate chips
1/2 teaspoon clear vanilla flavoring (optional)
Green food coloring – about 8 drops
1 cup lightly salted shelled pistachios
Instructions
Prepare an 8-inch baking dish by lightly buttering and then lining with parchment paper or foil, then lightly butter the lined pan. Set aside.
In a 4-quart saucepan over medium heat, combine the sugar, marshmallow crème, liqueur, and butter. For best results, add a candy thermometer. Stirring constantly, bring the mixture to a boil.
Continue to cook, stirring vigorously to keep the mixture from browning, until the thermometer reads 210 degrees. If you do not have a candy thermometer, once the mixture comes to a boil, cook and stir for 5 minutes.
Remove from heat. Add the white chocolate and stir until it is melted (mixture will be thick.) Add the vanilla, food coloring, and pistachios and stir well.
Spoon mixture into prepared pan and allow fudge to cool completely.
Lift the fudge out of the pan using the liner. Remove paper or foil and cut into 1-inch pieces.
If you would like more St. Patrick's Day recipes, I have plenty. The Bailey's Pound Cake is a special favorite of mine, and the Leprechaun Balls is a cheeky little recipe, that has been popular each year.