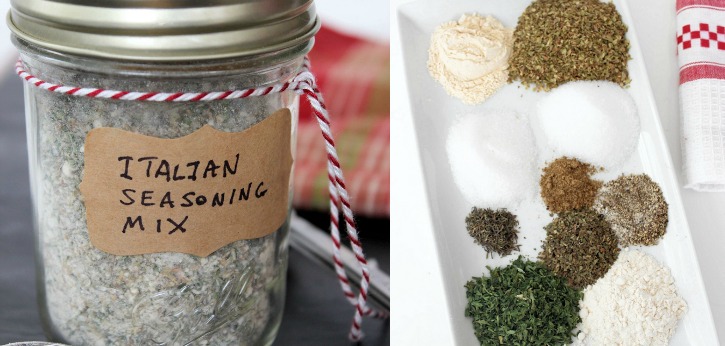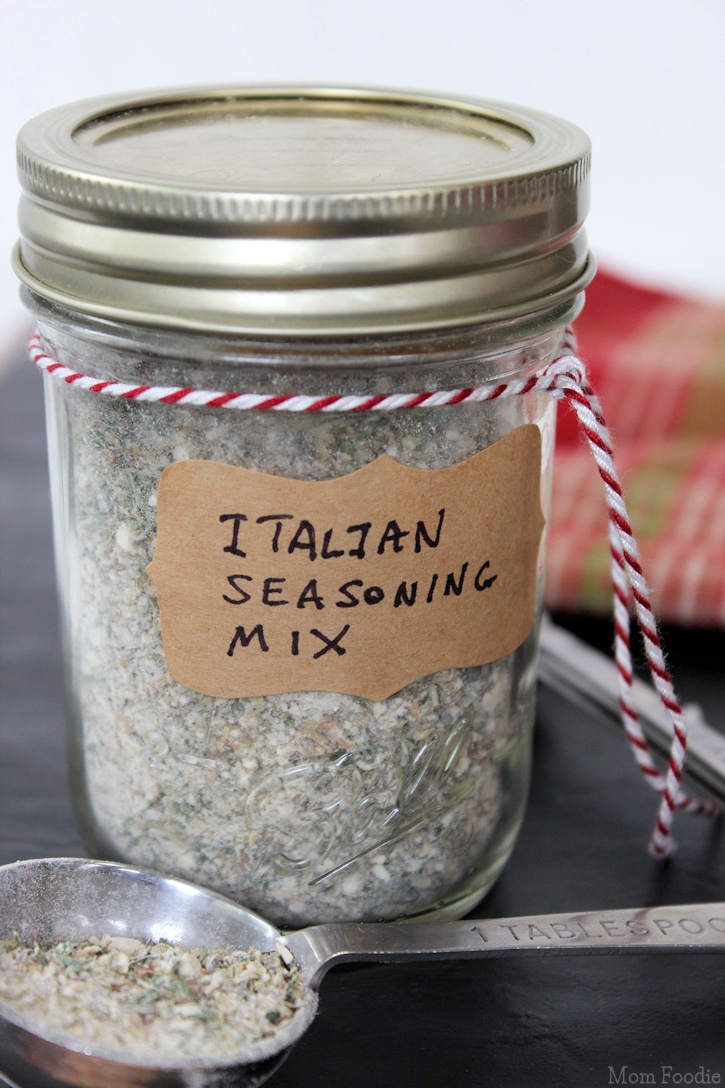 Making your own Italian Seasoning Mix, as well as other seasoning blends and dry rubs is very easy, and a great way to be able to customize them to your family's particular tastes.
How to Make Italian Seasoning Mix
There is really no trick to it, just mix the dry ingredients together and store in an air tight container until ready to use.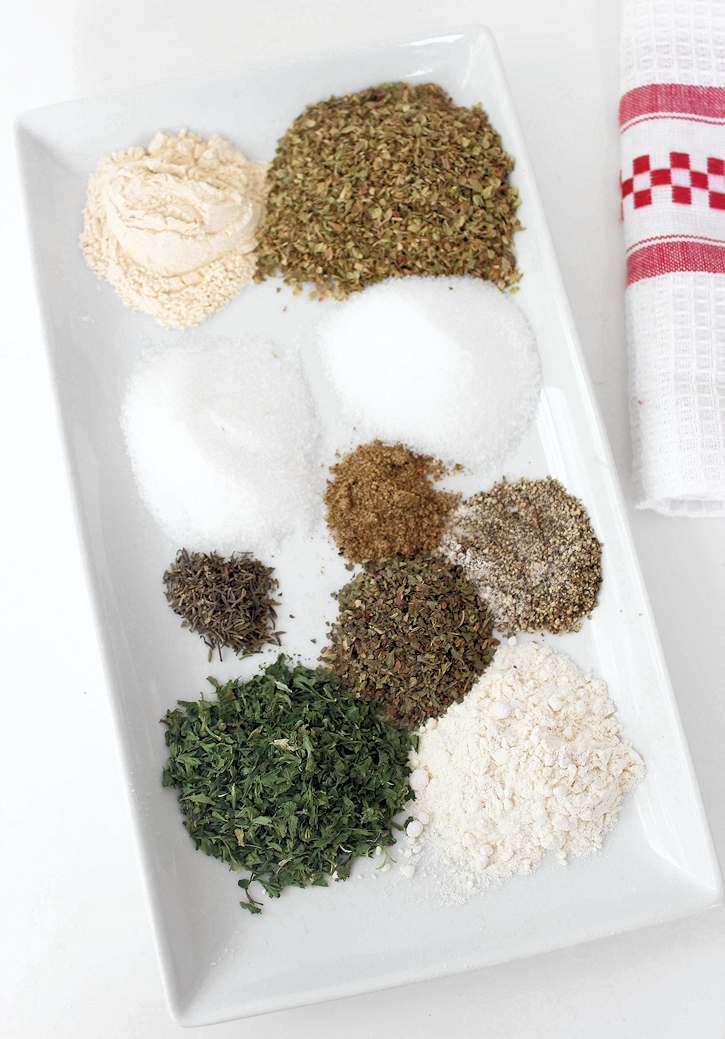 Feel free to tweak the ratios a bit on this seasoning mix or skip/replace an ingredient your family doesn't like.  As long as you keep to the basic plan it will be fine.
Print
How to Make Italian Seasoning Mix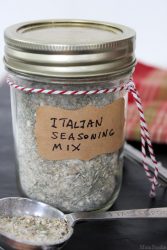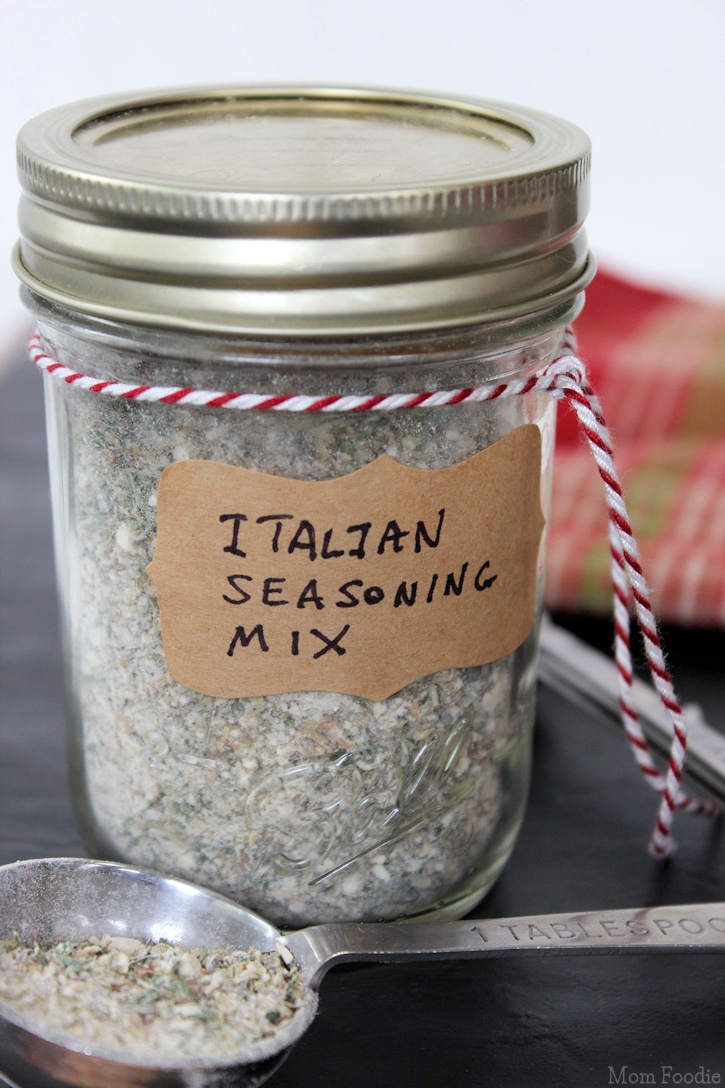 Copycat Good Seasonings Italian Dressing Mix
Author:

Mom Foodie Contributor
Ingredients
Dry Mix:
1 tbsp Garlic Powder
1 tbsp Onion Powder
1 tbsp Sugar
2 tbsp Oregano
1 tsp Black Pepper
1 tsp Basil
1/4 tsp Ground Thyme
1 tbsp Parsley
1/4 tsp Celery Salt
1 1/2 tbsp Salt
For dressing:
2 tbsp Dry Mix (above)
1/4 cup Cider Vinegar
2/3 cup Oil
2 tbsp Water
Instructions
Combine Dry Mix ingredients and store in airtight container.
To make dressing, combine ingredients in a bottle and shake well.