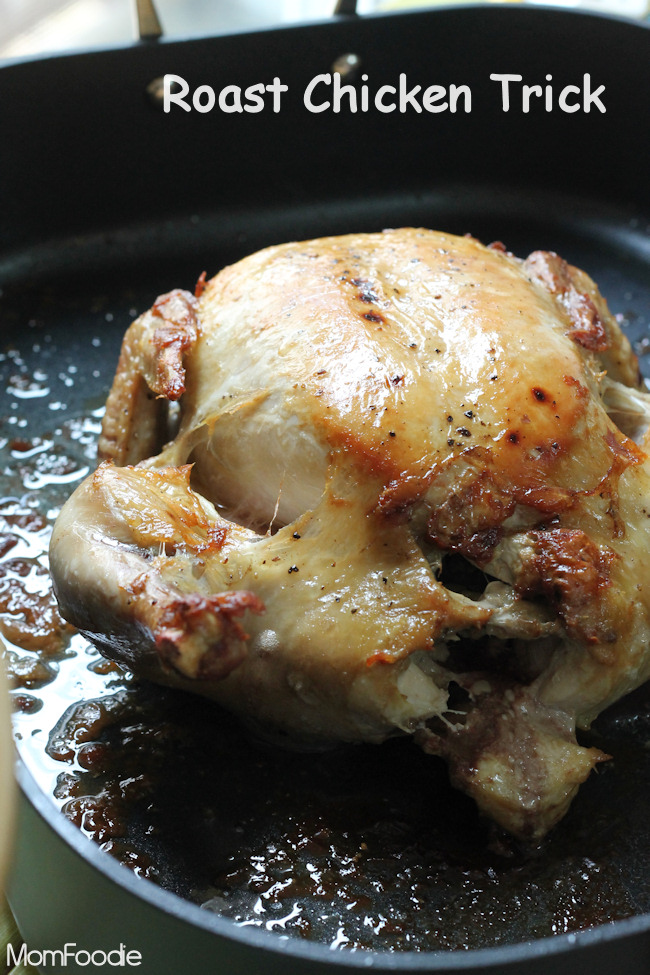 This juicy roast chicken is humbly presented, no adornments, fancy plating or  decorative backdrop.  It is simply an organic whole chicken seasoned with salt and pepper and roasted.  Fanfare would not suit it.  So, why am I even bothering you about such a simple dish?  It's all in the process baby.
I am not usually a whole bird kind of gal, but when whole organic chickens are on sale at the local grocer for 99 cents a pound, I become a whole bird kind of gal.  Sometimes I brine a chicken to add juiciness, other times I just coat it in some wild seasoning and pop it in the oven.  This time I decided to browse what others do to their birds.  I saw some rather bizarre recipes, but a recipe called "Simplest Roast Chicken Ever" from Amanda Haas, in the Cooking Light Real Family Food cookbook caught my attention.
What interested me about it was that she roasted the chicken at a higher temperature, and started it out breast side down.  This seemed like it would make for a juicier chicken.  I then unceremoniously culled pretty much the rest of the recipe off (a nice herb butter sauce & , and instructions to trim & tie the chicken).  My immodest bird went into the oven, butt in the air, wearing nothing other than salt & pepper.  Oh, the indignity.
So dis this result in a juicy roast chicken?  A picture is worth a thousand words, judge for yourself.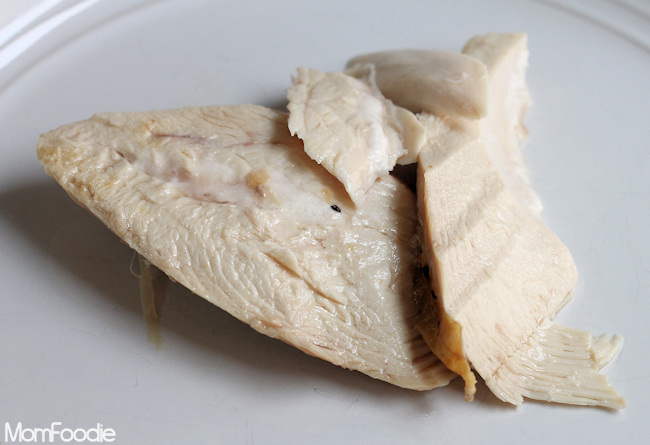 Print
Juicy Roast Chicken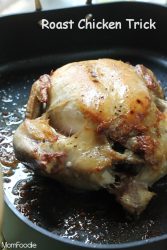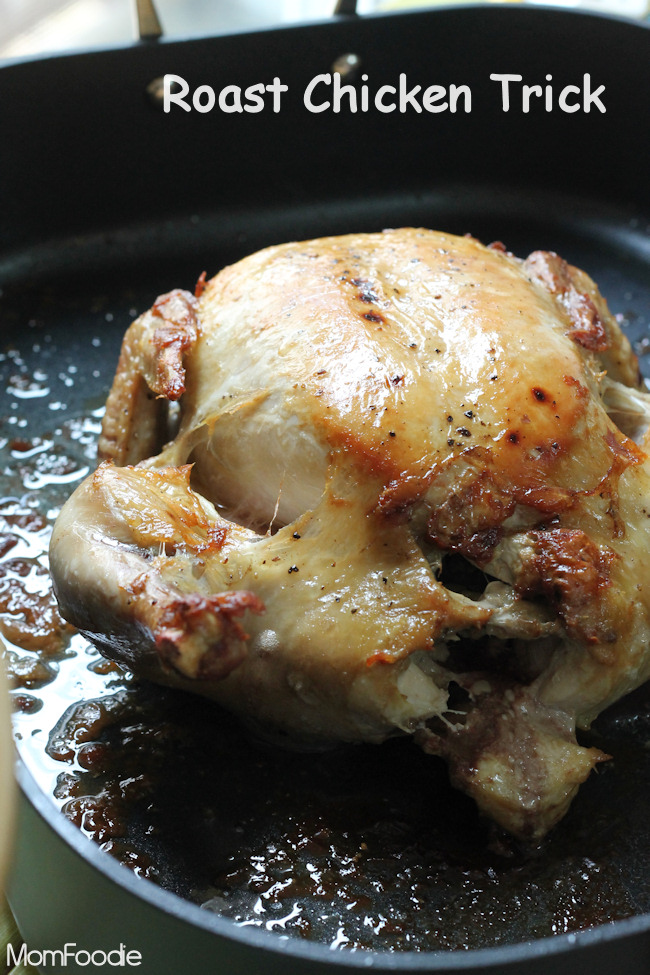 This Juicy Roast Chicken is a incredibly easy recipe, with delicious results.
Author: Robin Gagnon (adapted from recipe by Amanda Haas in Real Family Food)
Prep Time:

5 mins

Cook Time:

40 mins

Total Time:

45 minutes

Yield:

4-6
Ingredients
1 whole chicken (3 1/2 to 4 1/2 lb range)
Kosher salt
fresh ground pepper
Instructions
Preheat oven to 425 degrees.
Remove the giblets and such from cavity of chicken.
Season the chicken with salt and pepper and place breast side down in non-stick roasting pan .
Roast for 20 minutes, then flip it over continue roasting.
After about 15 minutes check temperature of thick part of thigh. You are looking for a temp of 165 degrees. (you will probably need to cook the chicken more, but oven temps and chickens themselves vary, so it is always best to check)
Once you have reached the temperature take it out & let it rest for about 10 minutes before slicing.