This is a sponsored post written by me on behalf of ViSalus.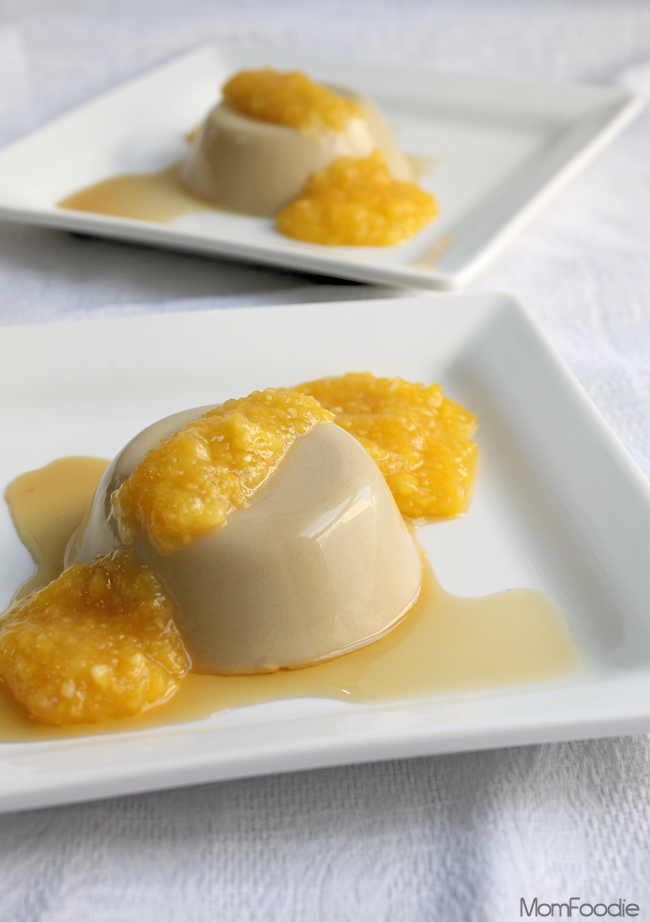 Skinny Maple Panna Cotta
"Be good and eat your dessert."  As kids, it was something we all wished we would hear.  Who am I kidding, it would be great to hear as an adult.  If you feel the same way, I have just the guilt-free dessert for you.
It all started when I was recently asked  by Visalus to create a recipe incorporating their Vi-Shake mix, a nutrient rich 90 calorie powder (Vi-Shape Shake Mix Info). I was curious to try the product & agreed.  Shortly thereafter (they are quick shippers), a big bag of Sweet Cream Vi-Shake arrived at my doorstep, along with a handful of small flavoring packets.  I tasted the powder, not bad, then mixed up a smoothie with it YUM!  My fave smoothie – the sweet cream Vi-Shake with 1 cup unsweetened almond milk, a banana and 1/4 cup frozen blueberries. (I never did get around to trying the little packets, after getting hooked on that smoothie.)
While the folk at Visalus really hadn't given me any limitations in how I developed the recipe, other than they had enough muffin recipes already.  I did self impose a few common sense rules.   I considered that many people who buy the shakes are trying to lose weight.  I also took into account that Visalus had developed their shakes to be both gluten & lactose free, and has worked to keep the product healthy with GMO free soy.  Taking those factors into account, I gave myself these guidelines for creating a recipe, that would jive with the shake mix:
a maximum of 250 calories per serving
gluten-free
lactose-free
no hydrogenated oils
naturally sweetened
a full serving of Visalus Vi-Shake per recipe serving
This Maple Panna Cotta meets all these requirements.  It is well under the 250 calories with peach puree & actually just 183 calories without the fruit topping (just pure maple syrup drizzled on top).  The recipe makes two servings.  Perfect for a couple who are doing the Visalus Challenge  together.  Those doing the challenge solo, can leave the second cup covered in the refrigerator for a couple days, to enjoy later.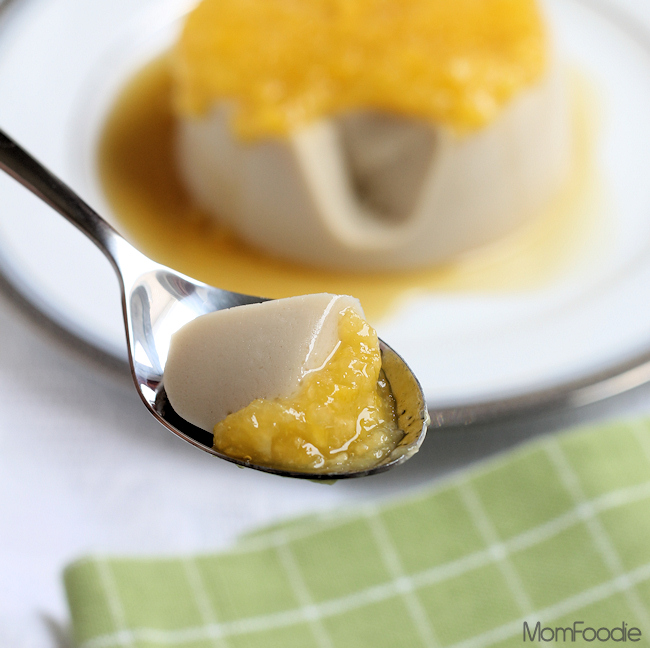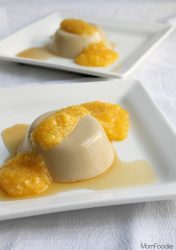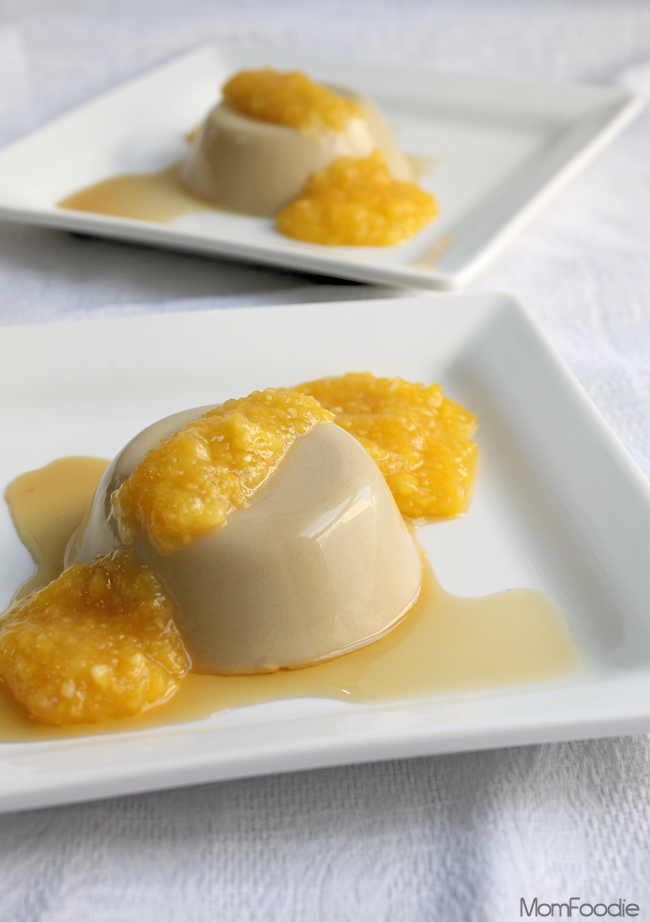 Skinny Maple Panna Cotta
Ingredients
1

cup

unsweetened almond milk

vanilla or regular

1/2

tsp

vanilla extract

2 1/2

tbs

maple syrup

1 1/2 tbs in mix, 1 tbs for drizzling

pinch

of salt

1

packet unflavored gelatine

2 tsp

4

scoops Visalus Sweet Cream Vi-Shake mix

**optional** 1 peach

or equivalent amount of fruit of choice
Instructions
Place half the almond milk in sauce pan, add vanilla extract, 1 1/2 tbs of the maple syrup, and pinch of salt. Sprinkle the gelatine on top and whisk.

As soon as the liquid start to bubble, remove from heat and whisk in the Vi-Shake mix, until smooth.

Add the remaining cold almond milk and whisk.

Pour into small dessert cups that have been coated on the inside with non-stick cooking spray, and refrigerate until firm (will not take long).

Remove the Panna Cotta from cups, and place upside down on dish. (You may need to help it release with the aid of a toothpick run along the inside edge).

Drizzle 1/2 tbs pure maple syrup over each to serve.

**Optional** Peel and remove pit from peach, puree in blender or food processor and ladle over Panna Cotta
Recipe Notes
*prep time listed is mostly to consider cooling time. **If adding peach topping as shown, add 30 calories, 4 gr. carbs and 1 gr. fiber to each serving.
Nutrition Facts
Skinny Maple Panna Cotta
Amount Per Serving
Calories 183
Calories from Fat 27
% Daily Value*
Total Fat 3g 5%
Total Carbohydrates 25g 8%
Protein 17g 34%
* Percent Daily Values are based on a 2000 calorie diet.
If you are interested in finding more recipes and information about ViSalus, and keeping up to date on new developments from the brand, follow  ViSalus on Facebook or their blog at ViSalusBlog.com.