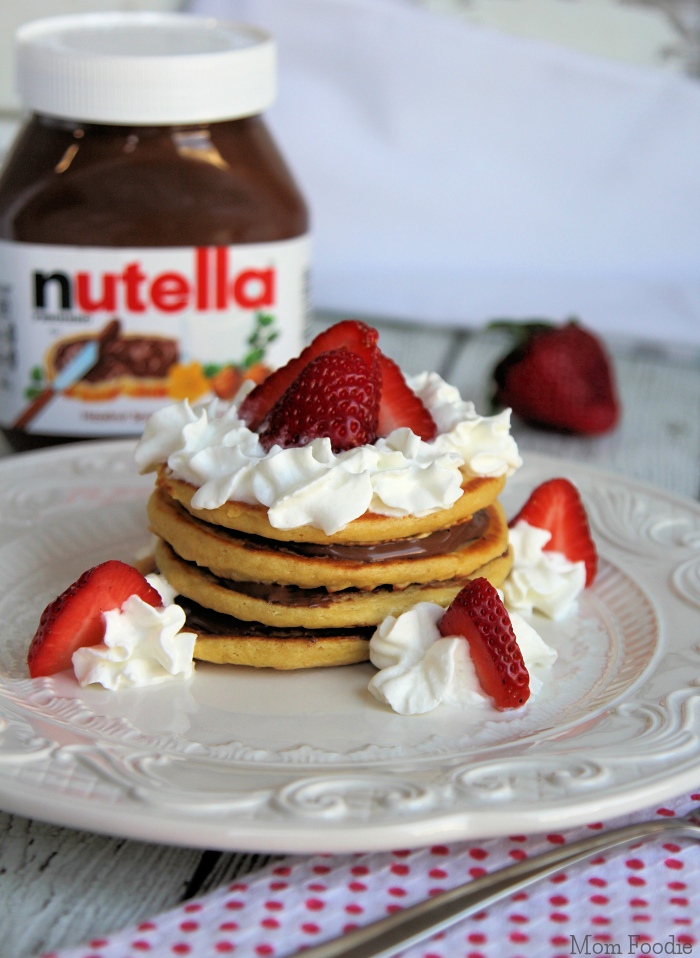 "Flapjack. 1. A pancake. Also called clapjack, flapcake, flapover, flatcake, flatcjack, flipjack, flipper, flopjack, flopover, slapjack." ~ The Dictionary of American Regional English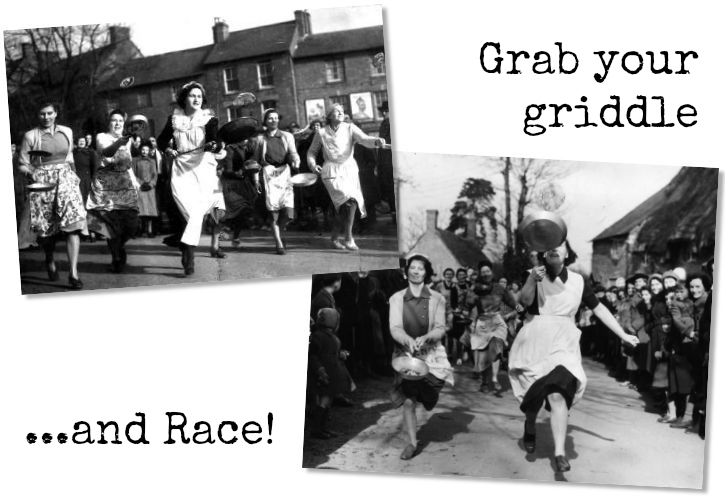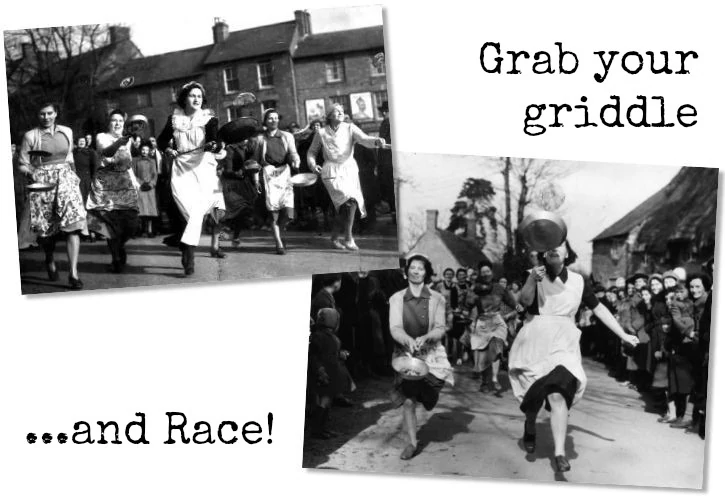 International Pancake Tuesday, is on February 17th this year. While the holiday is a bit lesser known here in the states, it is celebrated in the U.K. with pancake races and has been celebrated since 1445.  Contestants run a short race where they must not only carry a griddle containing a pancake, but  toss their pancake at both the start and the finish.  They are also expected to wear an apron and a scarf while participating.
Nutella Pancake Stack with Whipped Cream and Strawberries
A fun and interesting event, but No, I am not going to run about the neighborhood toting my griddle.  I'm celebrating by lovingly spreading a nice dollop of Nutella on each of my pancakes. Sure sounds a lot more appealing than a cold flapjack sitting in a griddle.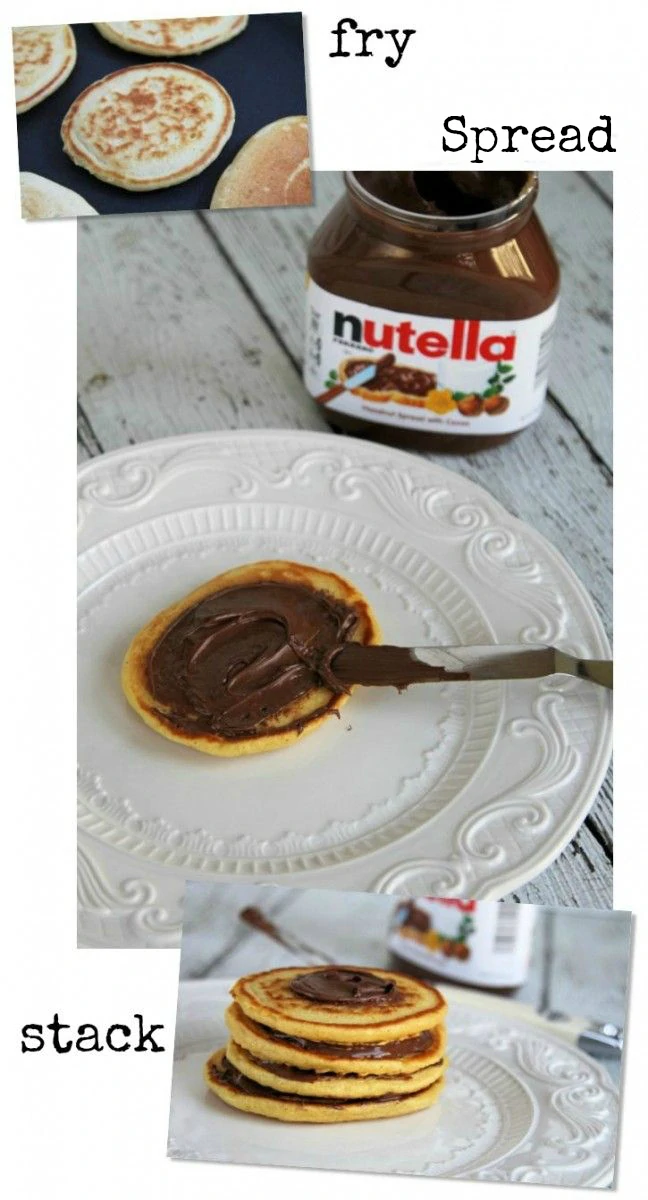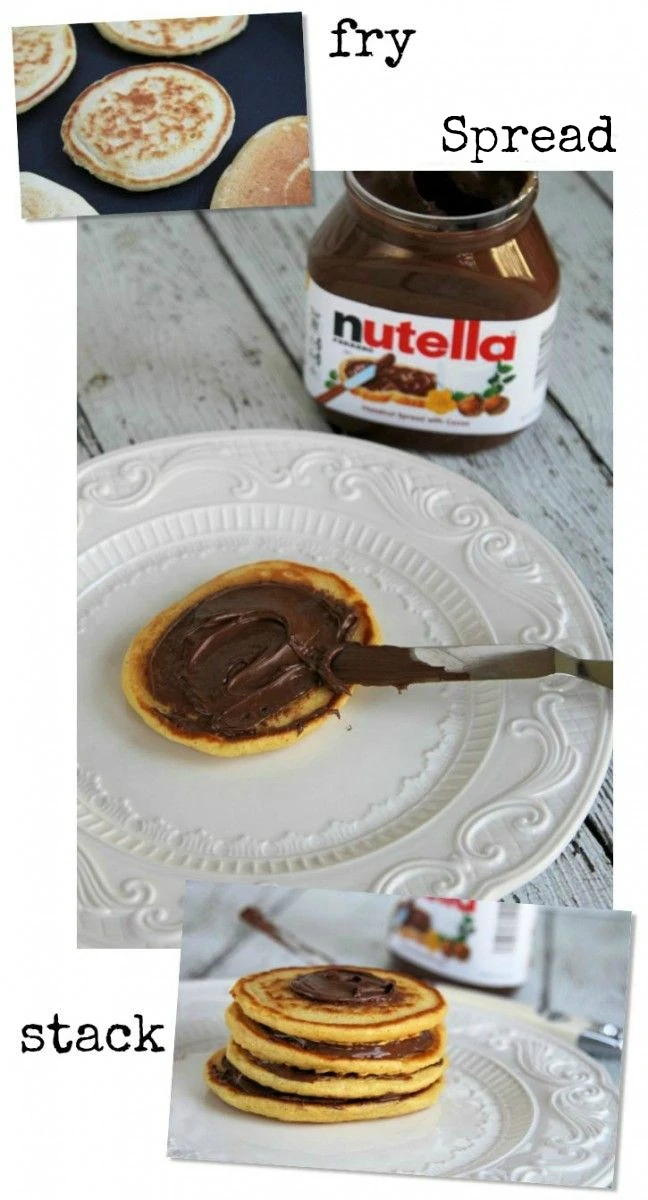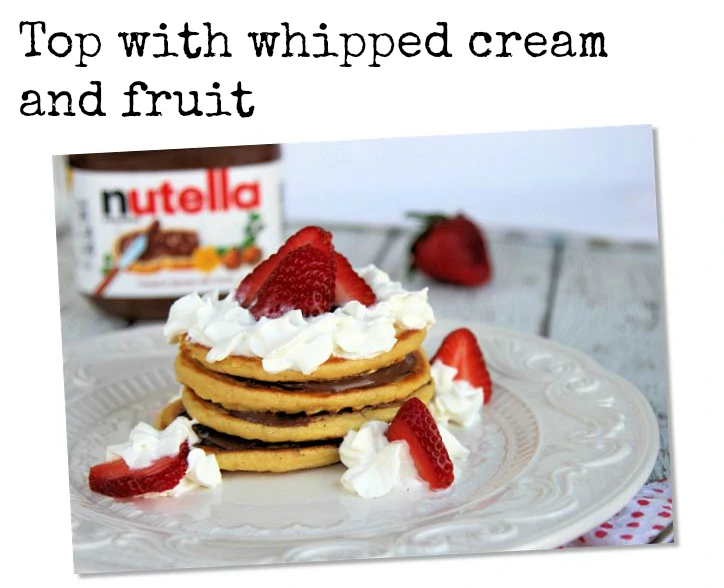 It's so easy, just take your favorite pancake/flapjack recipe (I included the Buttermilk Vanilla Pancake recipe below) and layer it with Nutella, then top with whipped cream and fruit.  I used strawberries, but mandarin oranges would also be an excellent choice.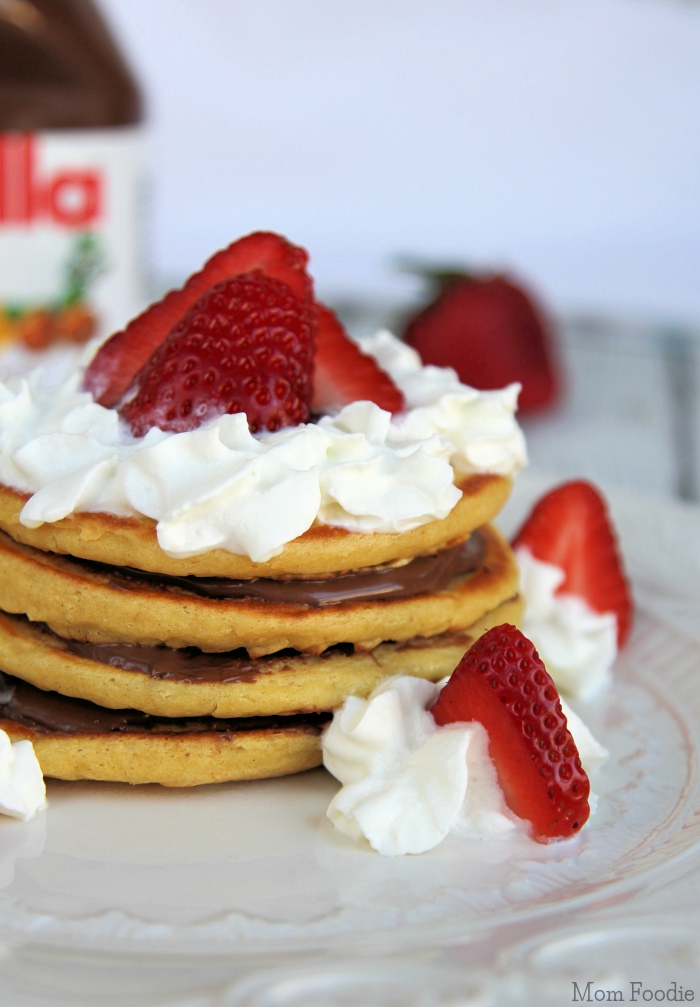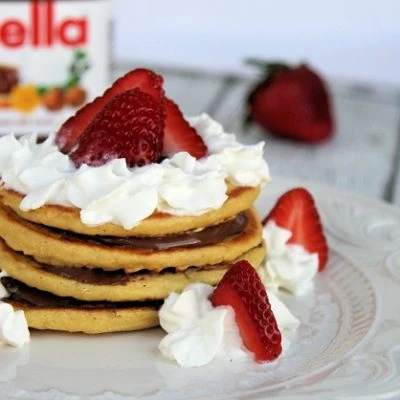 Ingredients
Nutella

whipped cream

fresh strawberries
Buttermilk Vanilla Pancake Batter
2

eggs

1

cup

buttermilk

½

teaspoon

kosher salt

1

teaspoon

pure vanilla extract

3

tbs

butter

½

teaspoon

baking powder

½

teaspoon

baking soda

1

cup

unbleached flour
Instructions
Put your griddle over med-med/high heat.

Whisk eggs, buttermilk, salt and vanilla together.

Melt the butter, then whisk in.

Add the baking soda, baking powder & flour. Mix well.

Once griddle is hot enough to make water sizzle it is ready. Scoop 3-4 tbs size dollops* of the batter onto the griddle, allow for expansion.

Once bubbles are visible on the top of the pancake across it's whole width, it is ready to turn. Cook other side until lightly golden brown. (reduce heat if pancakes get too dark, raise it if they seem pale and limp)

Spread a small dollop of Nutella on each pancake and stack 3-4 high.

Top with whipped cream and strawberries. Serve.
Notes
*I use a ¼ cup measuring cup, and fill it a little shy.
Nutella + fruit = the perfect topping for pancakes! Pick up a jar of Nutella to celebrate International Pancake Tuesday. The Unique taste of Nutella hazelnut spread comes from the combination of roasted hazelnuts, skim milk and a hint of cocoa, plus Nutella has no artificial colors or preservatives. Visit nutellausa.tumblr.com for recipe ideas and more!
This post was brought to you by Nutella hazelnut spread and Ferrero U.S.A., Inc. I received compensation to write this post…all opinions expressed are my own