Easter is a time to pull out all the stops on spring fun and these Easter Peeps Pudding Cups is an easy way to do that. Children will love them and can even help prepare this cute Easter treat, if you want.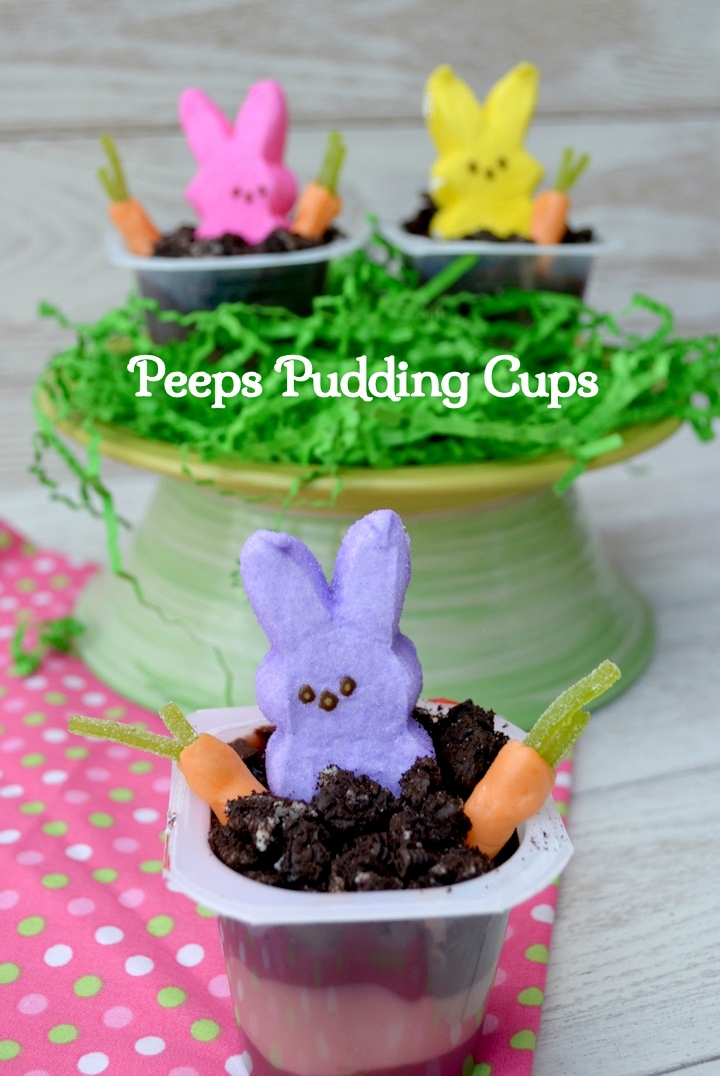 Peeps Pudding Cups
Peeps are an iconic part of the spring season, especially for Easter.  Today I have a fun and crafty Peeps Pudding Cups Easter dessert that you can make with the kids.  If they are little you will have to make the carrots for them, but they can assemble the cups.
The puddings are a more healthy alternative than most cupcakes (and way easier too).  Won't the kids be proud, when the older relatives ooo & ahh over these cute little Easter pudding cups.
How to Make Peeps Pudding Cups
What you will need to make Peeps Pudding Cups

Pudding Cups
1 Oreo for each cup (crushed)
1 Peep for each cup
Starbursts (orange)
Rips Candy (green)
How to assemble Peeps Pudding Cups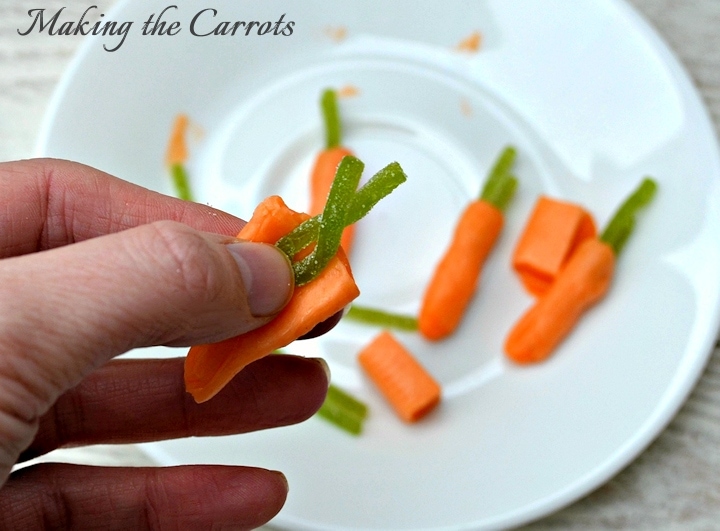 First step is to make the candy carrots.  Cut your orange Starburst in half, make one end pointed and flatten the top part.  Add a green candy Rips to the top part that is flattened and wrap it around the Rips to form a carrot shape.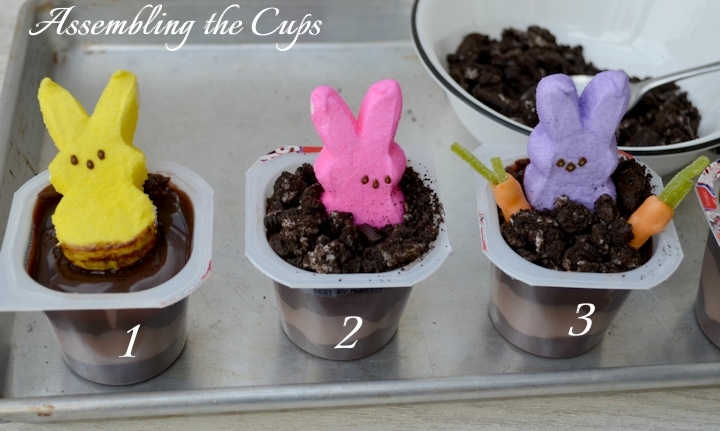 Crush one Oreo for every pudding cup, I put them in a bag and smash them with a soup can.  Open your pudding cups, place a Peep in the middle of the pudding cup. Sprinkle the crushed Oreos around the peep and then add the candy carrots.