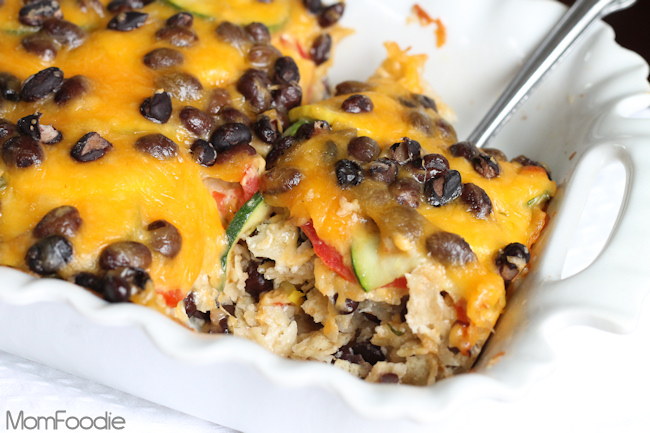 This Ranch Black Bean & Veggie Tortilla Casserole is a hearty vegetarian dish.  It's great for dinner, potluck, game day fare… pretty much any time.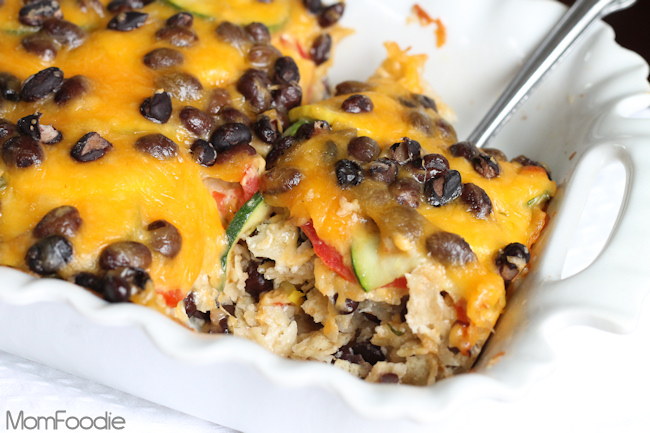 I love Tex-Mex food & have been making my killer Mexican lasagna, for about 20 years now. I also often make simple casseroles from the broken tortilla chips my daughter rejects (she is a bit of a Prima Donna & snubs the broken crumbs). I just mix in some salsa and maybe some beans and top with cheese, then heat it up into oven or microwave. This is a creamy ranch child of those two dishes. No salsa in this one, but cheese, veggies, beans, and plenty of  creamy ranch, those were very welcome at this flavor party.
I used packets of powdered ranch dressing mix when making this tortilla casserole, but if you prefer a more DIY approach… make your own ranch with my Homemade Ranch Seasoning Mix recipe.
Making Ranch Black Bean & Veggie Tortilla Casserole Recipe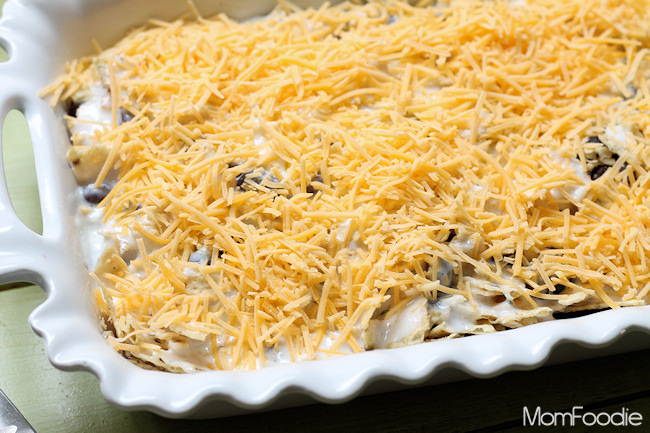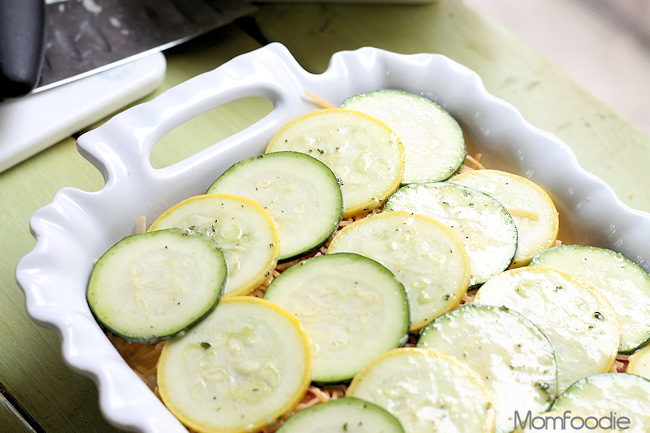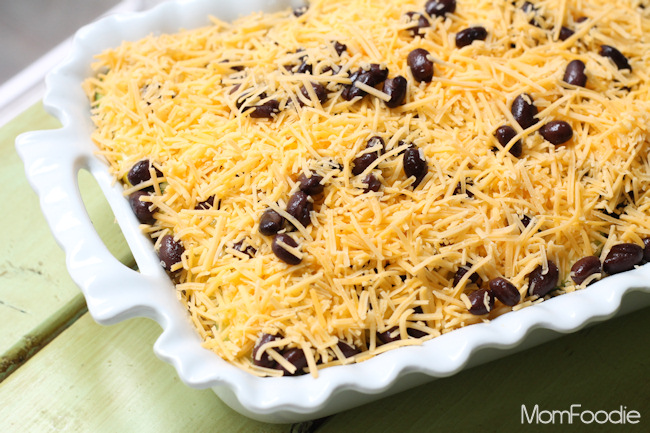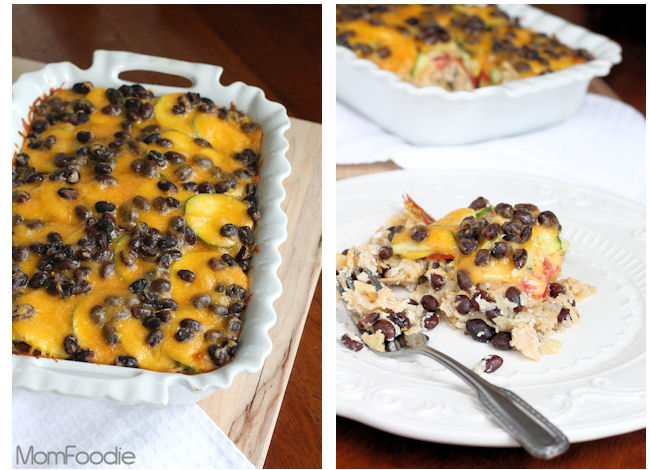 The ranch flavor runs through the whole dish without overpowering the milder flavors. The chips are varying in texture, some soft, some a little chewy and some even have a bit of their crispness yet. Your family could easily get through half their portion before realizing this is a meatless dish.
Print
Ranch Black Bean n' Veggie Tortilla Casserole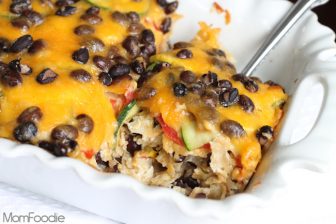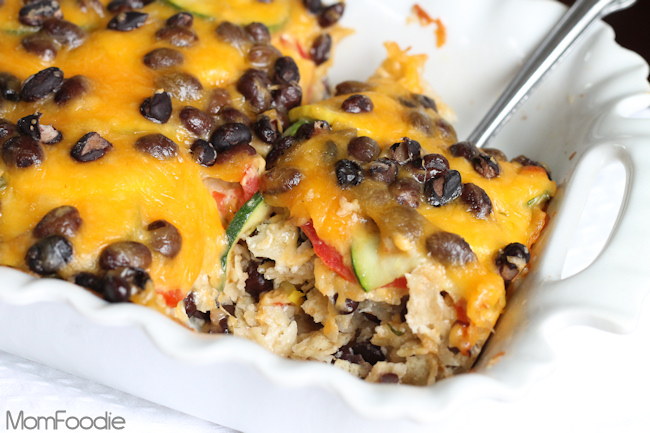 Author:

Robin Gagnon

Prep Time:

12 mins

Cook Time:

30 mins

Total Time:

42 minutes

Yield:

4
Ingredients
small zucchini
small yellow squash
1 packet dry Hidden Valley Ranch dressing
1 tbs olive oil
1 1/4 cups low fat buttermilk
2 cups crushed tortilla chips
1 can black beans (rinsed)
4-6 oz shredded sharp cheddar
1 medium tomato
Instructions
Preheat oven to 350 degrees and spray 1 Qt size baking dish* with non-stick coating.
Slice the squash into very thin disks. Whisk together 1 tbs oil with 1/3 of ranch dressing packet, and marinate the sliced squash in it.
Reserve a 1/3 cup of the black beans, and mix the rest in with crushed tortilla chips, spread the mixture on bottom of casserole dish.
Whisk remaining ranch dressing mix into buttermilk, then pour over the chips & beans.
Top with about a 1/2 cup of shredded cheddar.
Slice the tomato thinly and lay out over cheese, then sprinkle lightly with a little more cheese.
Lay the squash on top slightly over lapping. alternate between the two varieties.
Scatter the remaining beans over the squash then top with a generous helping of the shredded cheese.
Bake for 25-30 minutes uncovered (until squash is mostly tender).
Allow to rest a few minutes before serving.
Notes
*mine was just under a quart measuring 7.5″x11.5 inches.