Today, I'm sharing with you how to make homemade ranch dressing mix. This dry ranch seasoning stores well and goes great in so many recipes, simply swap out two tablespoons of this powder for a packet of ranch seasoning. The ranch dressing mix recipe is gluten-free and has no preservatives.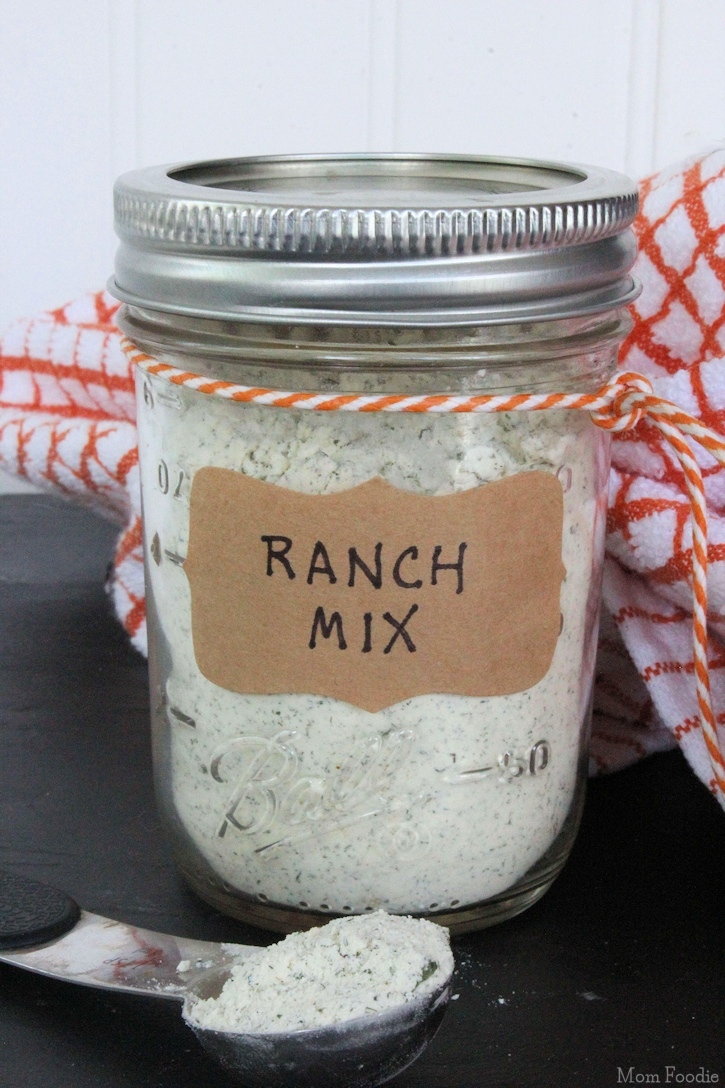 How to Make Ranch Dressing Mix
We are sort of ranch junkies around here, so having homemade ranch dressing mix on hand will come in well… mighty handy.  My daughter loves ranch seasoning on her oven roasted potatoes, and in her pasta salad (as well as on buttered pasta).  I also like to mix it in mashed potatoes, and use it in coating for chicken, as well as vegetables.
Try this ranch mix in place of packets in my Ranch Black Bean & Veggie Tortilla Casserole Recipe or Cheesy Ranch Mini Potato Croquettes Recipe.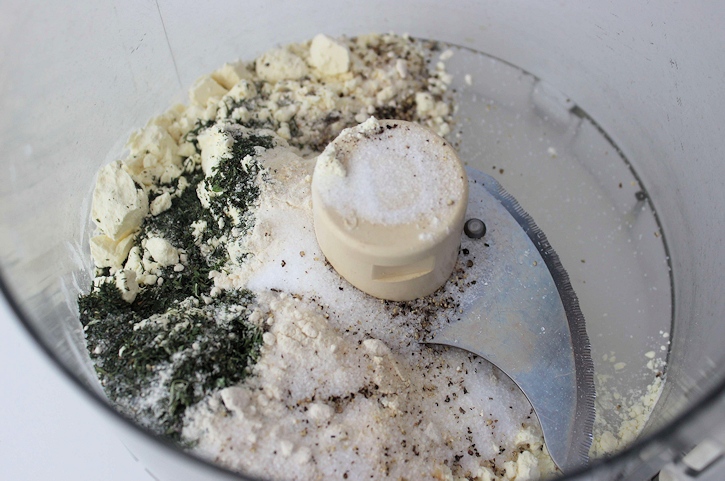 Homemade Ranch Dressing Mix: Benefits
If you use a lot of ranch dressing mix packets in your household, you may just find it worth going with a homemade dry ranch mix, especially if you don't always use the entire packet.  Resealing a packet, usually works well over the sort term but during humid weather can become unusable sooner than you may like.  For those avoiding certain ingredients due to allergies or other concerns, making your own  gluten-free ranch seasoning mix may be essential.
Storing Homemade Dry Ranch Dressing Mix
This easy dry ranch dressing mix recipe can be stored in an air tight container for 2-3 months, and can readily be adjusted to suit your personal taste.  Now I just have to remember to keep this on a high shelf so my curious daughter doesn't try to "cook" with it, which typically results in a messy floor and a messy grinning child.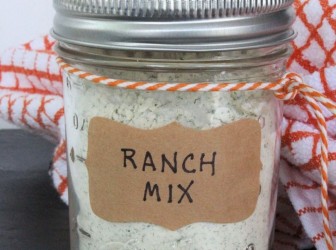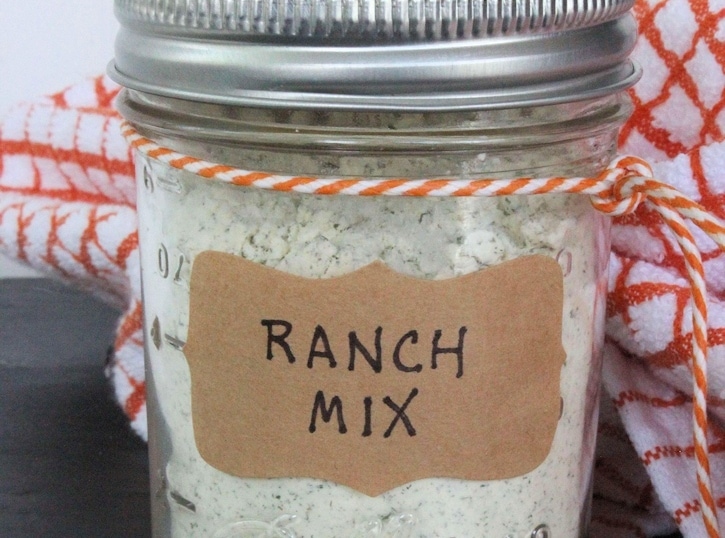 Homemade Ranch Dressing Mix Recipe
Easy homemade ranch dressing mix. Chemical & gluten-free recipe.
Servings
:
40
(2 tbs equals a packet, 4 servings per packet)
Ingredients
1/2

cup

Dry Buttermilk

1

tbsp

Dried Parsley Flakes

1

tsp

Dried Minced Onions

1

tsp

Dill Weed

1

tsp

Garlic Salt

1

tsp

Onion Powder

1

tsp

Garlic Powder

1/2

tsp

Salt

1/2

tsp

Sugar

1/4

tsp

Pepper
Instructions
Place all ingredients in blender or food processor. Pulse until well mixed.

Store in air tight container.

When recipe calls for 1 packet of mix, replace with 2 tbsp of this.
Recipe Notes
To make it into dressing: Put 2 tbs of mix into 1/2 cup of mayo. Whisk in milk until you have desired consistency.
Nutrition Facts
Homemade Ranch Dressing Mix Recipe
Amount Per Serving
Calories 7
% Daily Value*
Cholesterol 1mg 0%
Sodium 95mg 4%
Potassium 27mg 1%
Total Carbohydrates 1g 0%
* Percent Daily Values are based on a 2000 calorie diet.