This Spiced Roasted Figs with Hazelnuts and Vanilla Ice Cream is brought to you by Breyers. The content and opinions expressed below are that of Mom Foodie.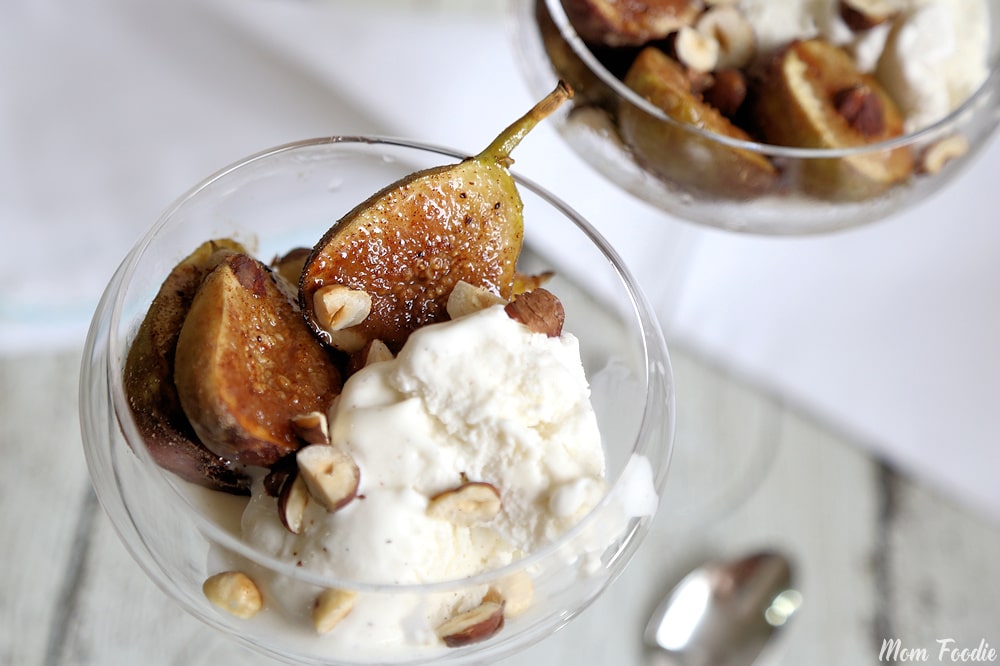 This Spice Roasted Figs with Hazelnuts and Vanilla Ice Cream dessert is just one of the monthly recipes created by Chef Curtis Stone and his lovely wife, Lindsay Price Stone, to honor Breyers 150th birthday. Each of the 12 recipe features Breyers Natural Vanilla along with seasonal ingredients associated with that month. While the desserts are fun & family-friendly, Chef Stone steps them a bit out of the ordinary.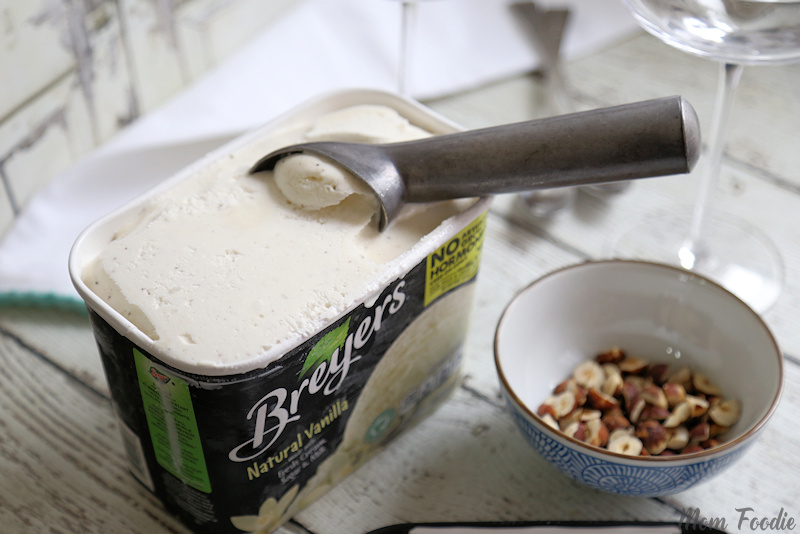 Making the Spiced Roasted Figs
The process of preparing the figs for this dessert is quick and easy. Full recipe below.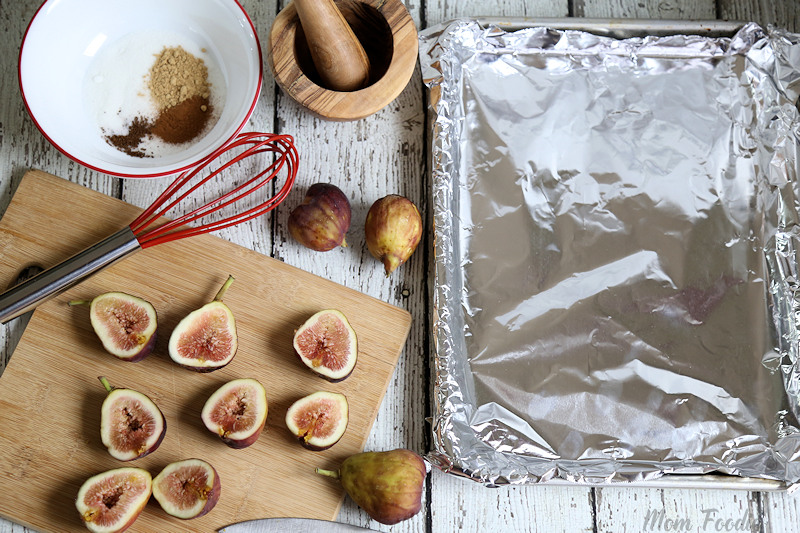 Line a sheet pan with aluminum foil.  Slice each fig in half and mix together sugar and spices in a small bowl.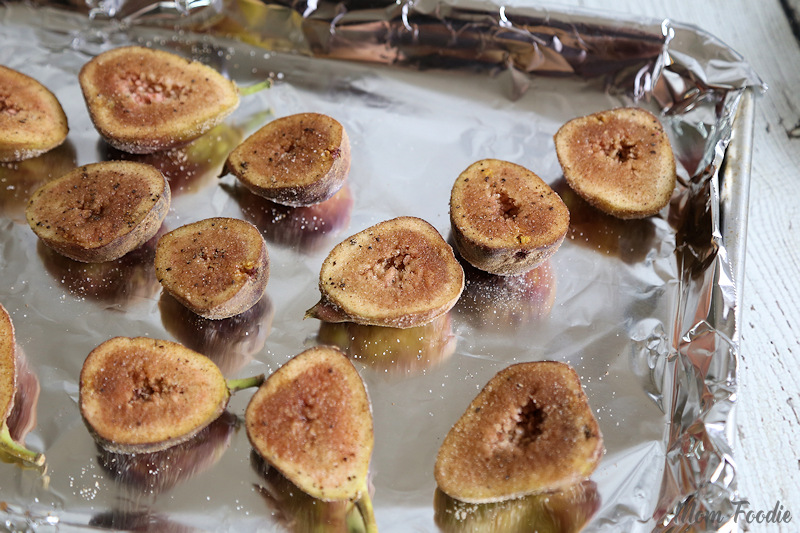 After dunking each fig slice side down in the sugar and spice mixture twice. Broil them slice side up for a few minutes to caramelize the sugar topping.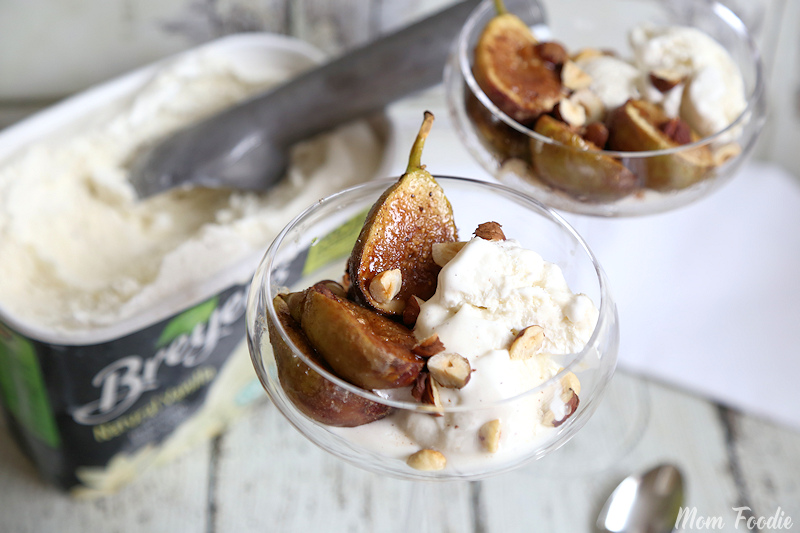 Place the warm figs in small dishes along with a scoop of Breyers Natural Vanilla and some toasted hazelnuts. The warm figs with start to soften the ice cream quickly, but that is how I love it best.  I loved the contrast of warm and cold in the dessert, and that even after sugaring, the figs were not cloyingly sweet.  What a terrific way to end a great meal!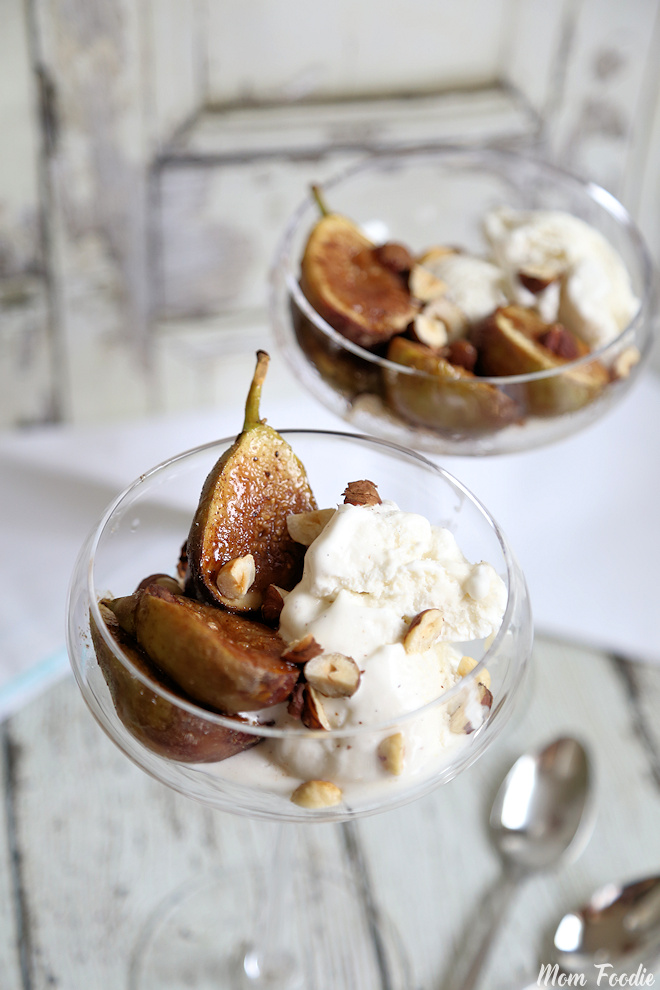 Now, as promised here is the recipe.  Enjoy.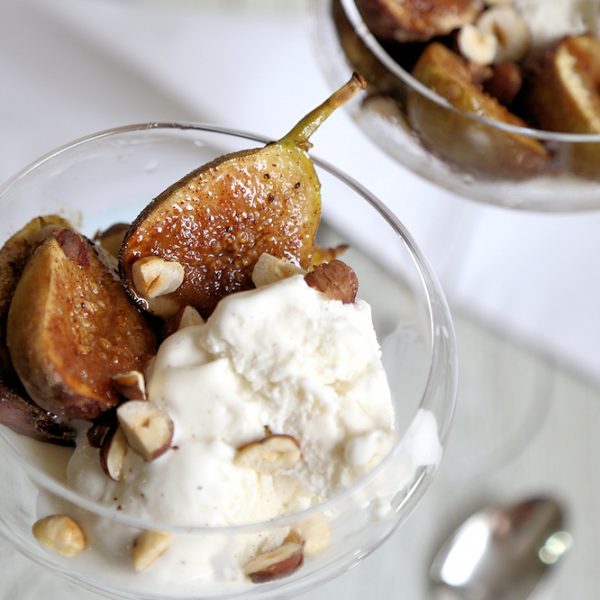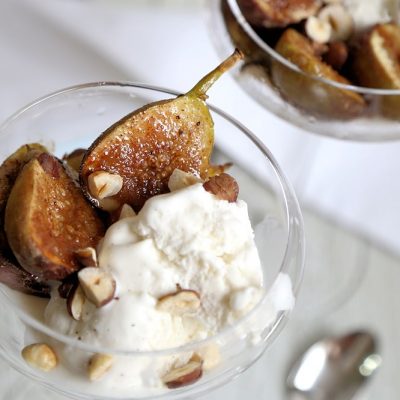 Ingredients
2

tbs.

sugar

½

tsp.

each ground cinnamon

ground ginger

⅛

tsp.

ground cloves

8

ripe figs

halved lengthwise

1 ⅓

cups

Breyers® Natural Vanilla Ice Cream

¼

cup

blanched hazelnuts

toasted, coarsely chopped
Instructions
Position broiler rack 6 inches from heat source and preheat broiler. Line a large baking sheet with aluminum foil.

In a small bowl, mix sugar and spices. One at a time, dip figs, cut side down, in sugar mixture to coat. Then coat figs a second time with sugar mixture and arrange cut side up on baking sheet. Broil figs, watching closely, for about 4 minutes, or until sugar melts and begins to caramelize and figs soften slightly and begin to ooze their juice.

Divide figs among 4 bowls. Spoon ⅓ cup of Breyers® Natural Vanilla Ice Cream into each bowl and sprinkle with hazelnuts.
*Suppliers of other ingredients such as cookies, candies & sauces may not be able to make this pledge.  The FDA states that no significant difference has been shown between dairy derived from rBST-treated and non-rBST treated cows.