This Spicy Grilled Chicken Salad with Thai Peanut Sauce dressing is an easy recipe to make and loaded with flavor. It is a no fuss hot and spicy peanut lovers dream anf also boasts a bright tanginess from ample fresh lime juice.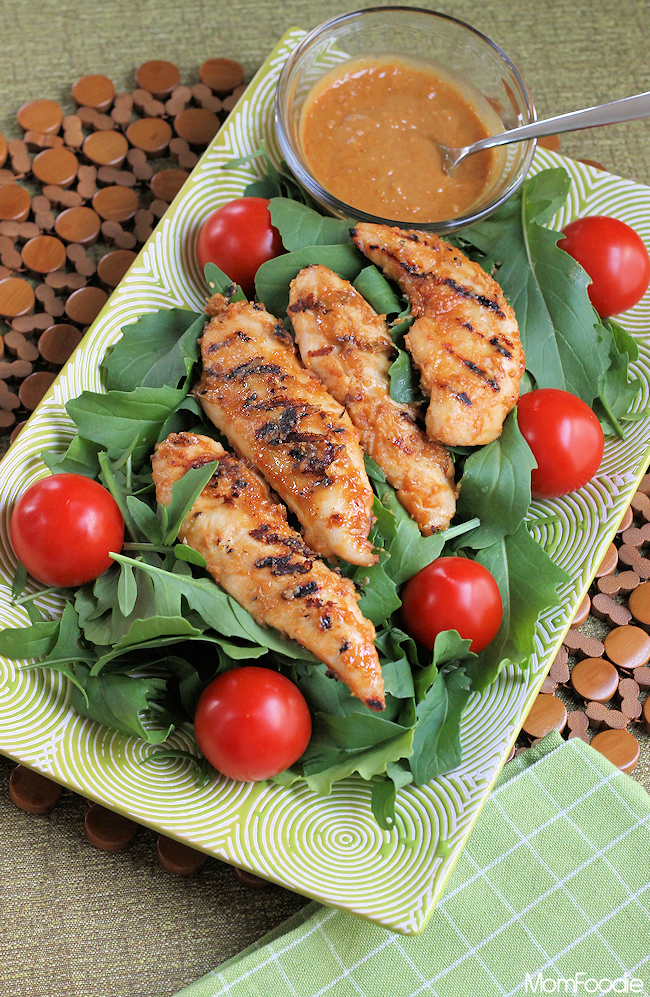 I make many similar dishes to this Spicy Grilled Chicken Salad with Thai Peanut Sauce dressing a lot in the summer.  Especially since, chicken and peanut butter are two of the few higher protein foods my daughter will eat.  She has been on a chicken kick lately, and selected chicken on her "talker" (tablet used as a communication device), along with several exclamations of "eat", which is huge for her as she struggles with both autism and apraxia.
I had a small batch of this chicken marinating in peanut sauce already, so I popped them on the grill while she played on her swing set.  The chicken was ready soon, which was a good thing because I was serenaded by another cluster of "eat"s from my daughter.  I'm guessing, she didn't eat much at school that day, and was extra hungry.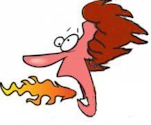 We sat down to an early dinner.   As Little Foodie started eating her peanut chicken she made a face and was obviously unhappy.  That is when I realized, I had made this marinate intending to eat it for lunch while she was at school and add the rest to noodles for her.  It was at full spiciness… which with me can be pretty spicy.  Boy, did I feel like a heel.
I took her chicken scraped off most of the thai peanut sauce and quickly popped it in a pan with some sweet Asian dressing, simmered it a minute, then re-plated.  She deemed this acceptable and ate one of the tenders.  All was well, or so I thought.  After putting a couple items away, I went back to the dining table.  I was greeted by a giggling child, and a chickenless salad at my setting… while the remainder of the reworked chicken sat neglected. She had eaten up the spicy grilled chicken on me.
Apparently, the little stinker handles the heat just fine when the chicken comes off mommy's plate.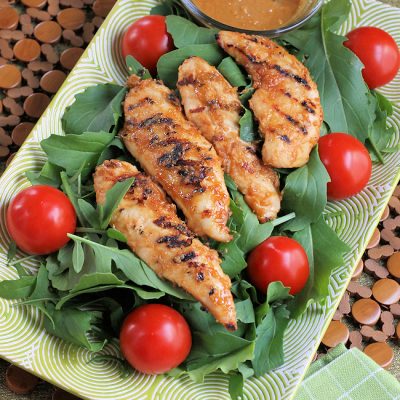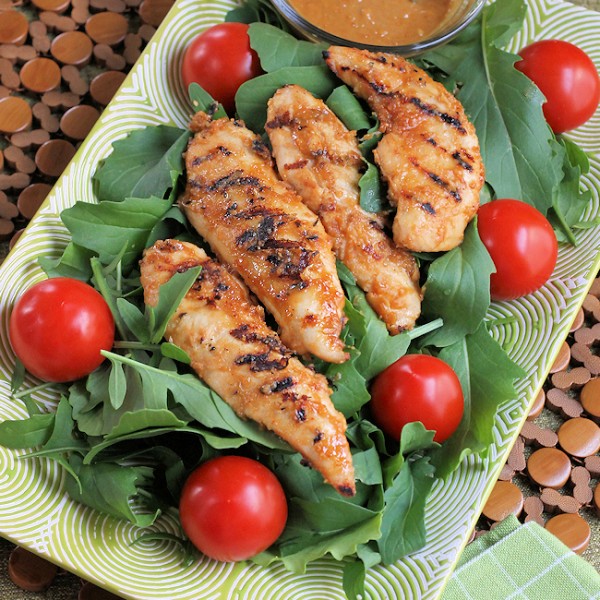 Spicy Grilled Chicken Salad with Thai Peanut Sauce Dressing
A spicy grilled chicken salad marinated in thai peanut sauce and also used as a peanut salad dressing.
Print
Pin
Rate
Ingredients
Spicy Grilled Chicken Salad
1

lb.

chicken tenders or sliced chicken breast

salad greens of choice

arugula shown

salad vegetables of choice

tomatoes, cucumber, red onion & carrots all go nicely with this dressing
Thai Peanut Sauce Dressing
1/2

cup

fresh ground peanut butter

or unsalted natural style jarred - only ingredient should be peanuts

1/4

cup

fresh lime juice

1/4

cup

apple cider vinegar

1/4

cup

soy sauce

2

tbs

light brown sugar

1

tsp

ground ginger

you will need more if using fresh

1/2

tsp

cayenne*

omit or reduce for children and those who can't take the heat

1

tsp

sesame oil
Instructions
Whisk together dressing/marinade ingredients.

Reserve half to use as dressing, marinate chicken in other half (allow or grill immediately if preferred)

Preheat grill. Reduce to medium, add chicken. Turn after about 5 minutes, should cook through in just a couple more minutes.

Serve over salad, with reserved dressing.*
Notes
* I typically use half this amount of cayenne when my daughter is eating it too.
*if dressing has been refrigerated, you will need to bring it back up to room temperature for serving.