Today, I have a small collection of Vintage Santa Images for you. These images are from vintage holiday cards. I've cleaned up the images, trimmed, and in some cases added text or made other changes to make them more attractive and useful for you.
Vintage Santa Images
Christmas is all about traditions and treasuring warm memories. I don't know about you, but Santa Clause always makes me smile. He was a part of my childhood and I love making him a part of my family's celebrations.
I found some old holiday cards and put together this list of vintage Santa images. Take them, enjoy them, and share them with your friends and family members.
1. Antique Santa With Toys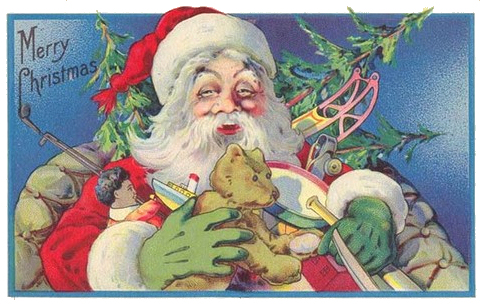 This antique Santa Claus with toys looks a bit inebriated in my humble opinion.  He is still cool and freshened up nicely.
2. Dancing Vintage Santa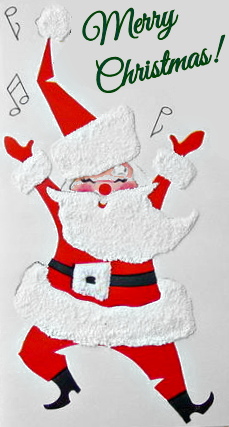 This little vintage Santa is certainly filled with joy!
Most likely 50's or early 60's era.
3. Santa With Mickey Mouse Ears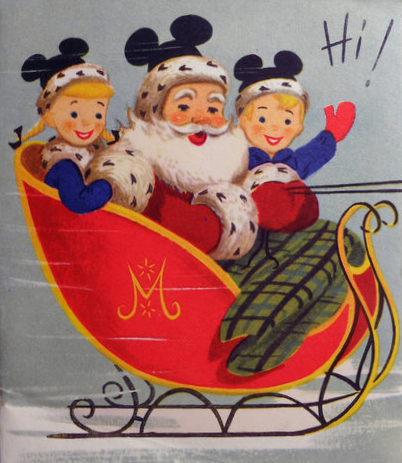 Check it out! Vintage Santa and children are sporting Mickey Mouse ears.
4. Santa with Hello Candle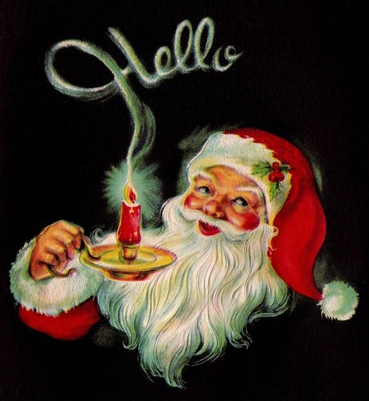 This cool unique Santa Claus has a candle that spells out the word "hello."
5. Sleeping Santa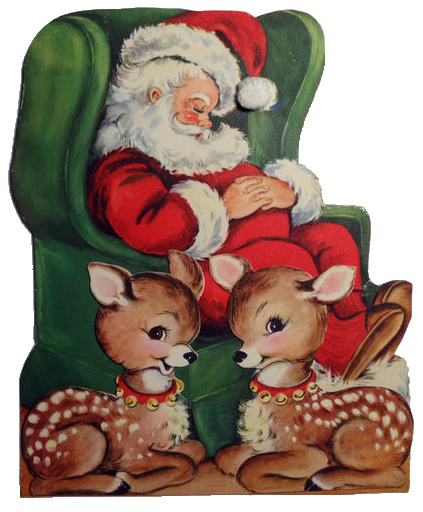 Shhh... Santa is sleeping. Aren't the little deer cute?
6. Santa on His Sleigh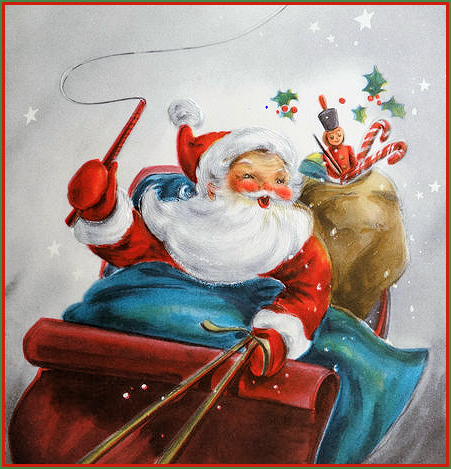 Old St. Nick busy on the big night! His red cheeks are so rosey.
7. Santa with a Baking Hat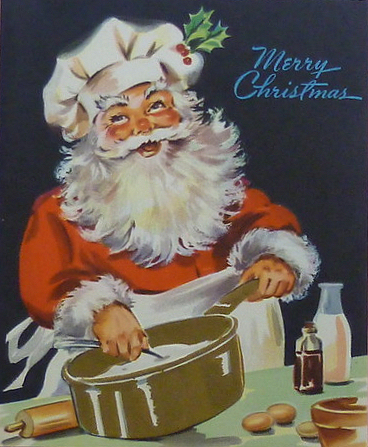 Santa Claus is cooking.  You didn't think he gets a belly like a bowl full of jelly, and can't cook did you?
8. Santa with Toys in His Sleigh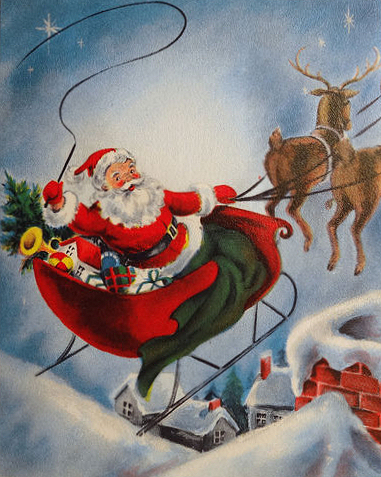 I don't know about you, but Santa looks a little too happy crackin' that whip.  Bossy much?
9. Red and White Santa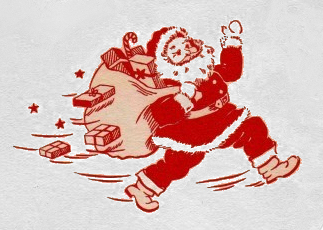 Cute Little vintage Santa Claus graphic, from inside a card. It's just red and white, such a cute image.
10. Santa's Sleigh As An Airplane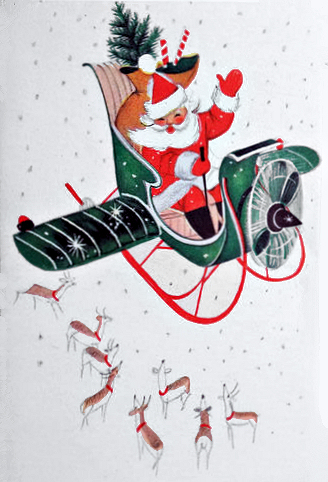 This jolly old Santa is stylin' in an airplane sleigh in this vintage Christmas graphic.
More Holiday Ideas
Keep the Christmas spirit going! Here are some more holiday ideas for you.