Thanks to air frying, I can now easily enjoy one of my favorite restaurant meals at home without guilt!
Best Fish for Air Frying
Fish and chips require mild white fish fillets that won't break apart easily when being battered or crumb coated. In my opinion, haddock is the ideal fish to bread when air frying. It is flavorful, yet not strong, Flakey once cooked, but holds together well during preparation. The fillets also tend to be thin, making them ideal for this method of cooking.
My runner ups are cod and pollock. Cod fillet have very mild flavor which some prefer. Pollock is becoming more popular over the years, and is actually part of the cod family and naturally has a higher fat content, which ensures moist results. Both fish tend to have thicker fillets, which is not necessarily a problem, but will take a little longer to air fry.
When it comes to fish and chips, air fryer fish is the way to go, but keep in mind that freshness and quality of the fish trumps all else.
How to Make Air Fryer Fish and Chips
Here I will walk you through the air fryer fish and chips recipe step by step with pictures. If you prefer, just jump down to the printable recipe card.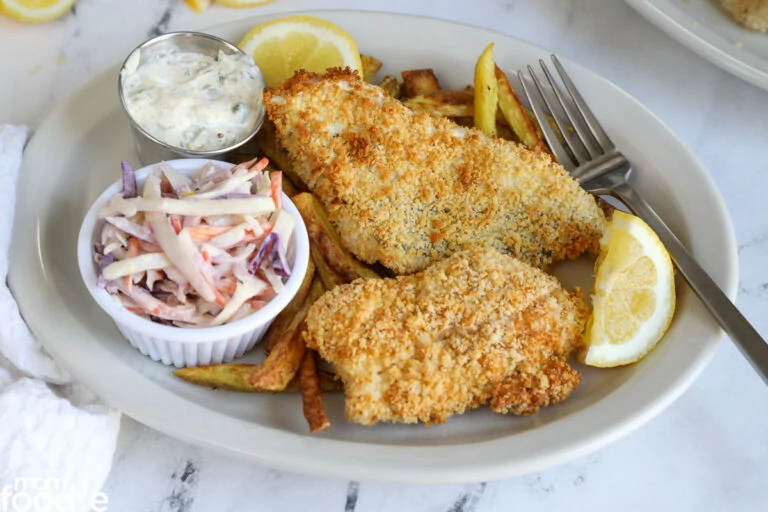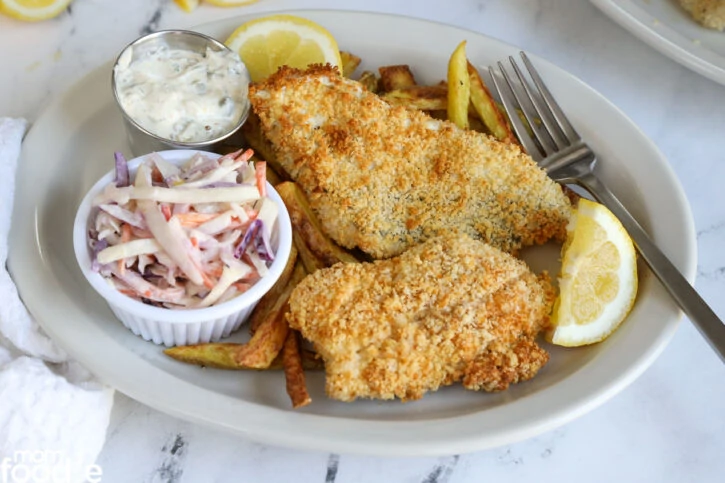 The recipe makes approximately 4 servings.
Prep Time: 15 mins Cook Time: 25 mins (fries 14-16 mins, fish 10-12 mins)
NOTE: Air fryers vary, so your timing may slightly differ depending on how efficient your appliance is. I am using a Ninja XL Grill and Griddle Air Fryer here and it is faster than my Cuisinart TOA-60, which is still a great air fryer.
Equipment: air fryer, 3 wide shallow bowls for dredging fish, a large bowl for fries, sharp knife, platter or baking sheet, spatula and paper towels
Ingredients for Air Fryer Fish and Chips
Here is everything you need to make the recipe, separated for fries and fried fish..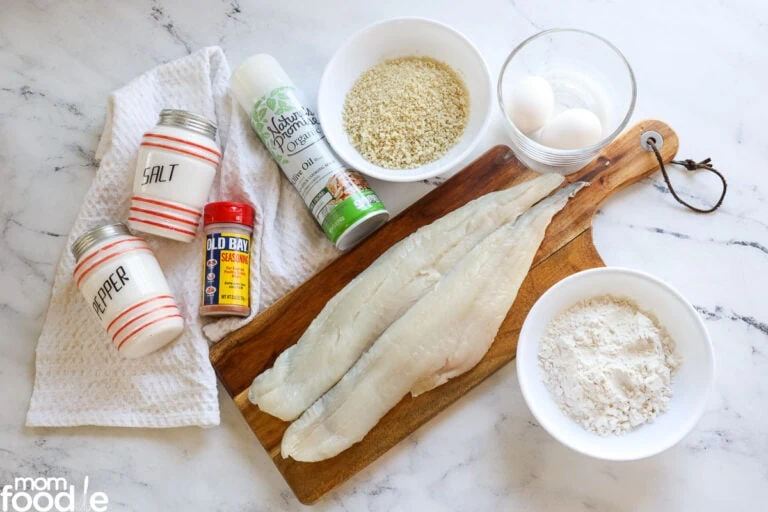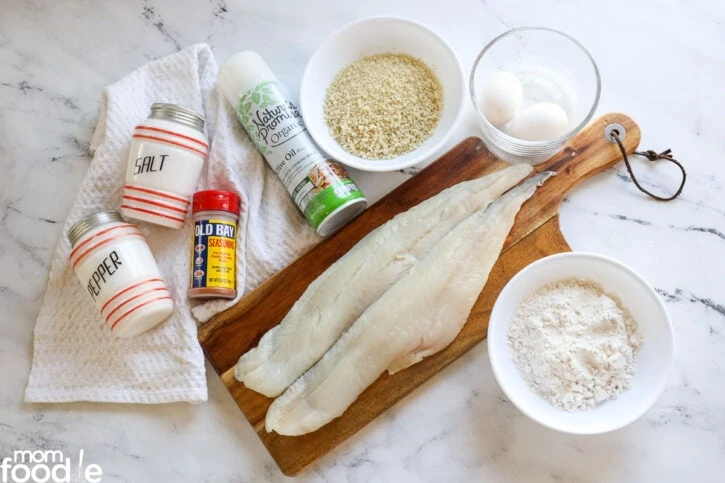 Air Fryer Fish
1 pound white fish fillets (I used haddock, but cod or pollock are also good choices)
1 cup all purpose flour
2 egg whites
1 cup Panko breadcrumbs
1 teaspoon Old Bay seasoning or Cajun Seasoning
Kosher salt and pepper to taste
cooking spray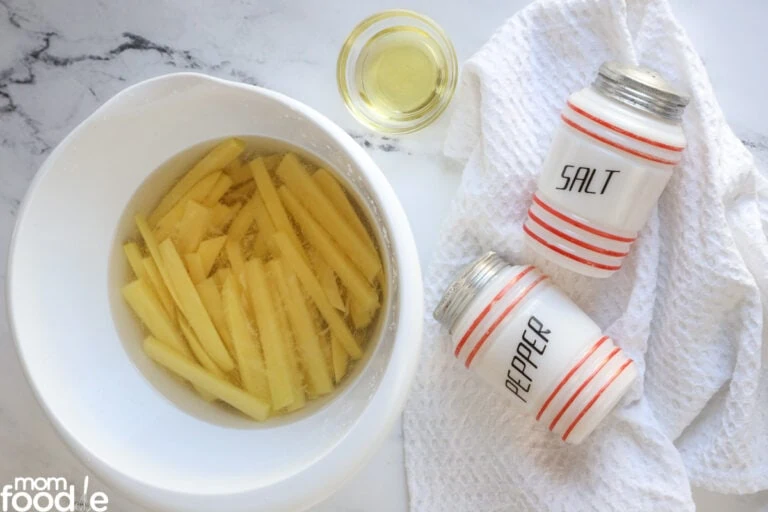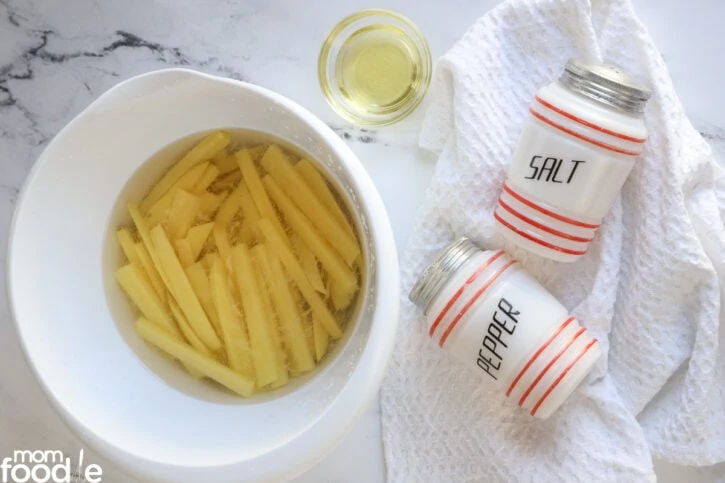 French Fries
2-3 large yellow or russet potatoes, washed, sliced into fries and soaked in cold water
tablespoon avocado or olive oil
salt and freshly ground black pepper to taste
IDEA: Mix things up and try making Air Fryer Sweet Potato Fries with your fish.
Instructions:
Now let's get to actually making the air fryer fish & chips. I know it looks like a lot of steps, but it really isn't difficult.
First if you haven't already take your sliced fries and soak them in cold water while you are gathering and gathering/measuring other ingredients. Ideally, a longer soak (half hour to 24 hours) is best, but even 10-15 minutes will still give you more crispy fries. If you didn't pre-soak your fries, you may wish to fry the fish first and give them more time to soak.
Preheat airfryer to 390 degrees F. If your air fryer is not that precise anything in the 380-400 degrees range will do.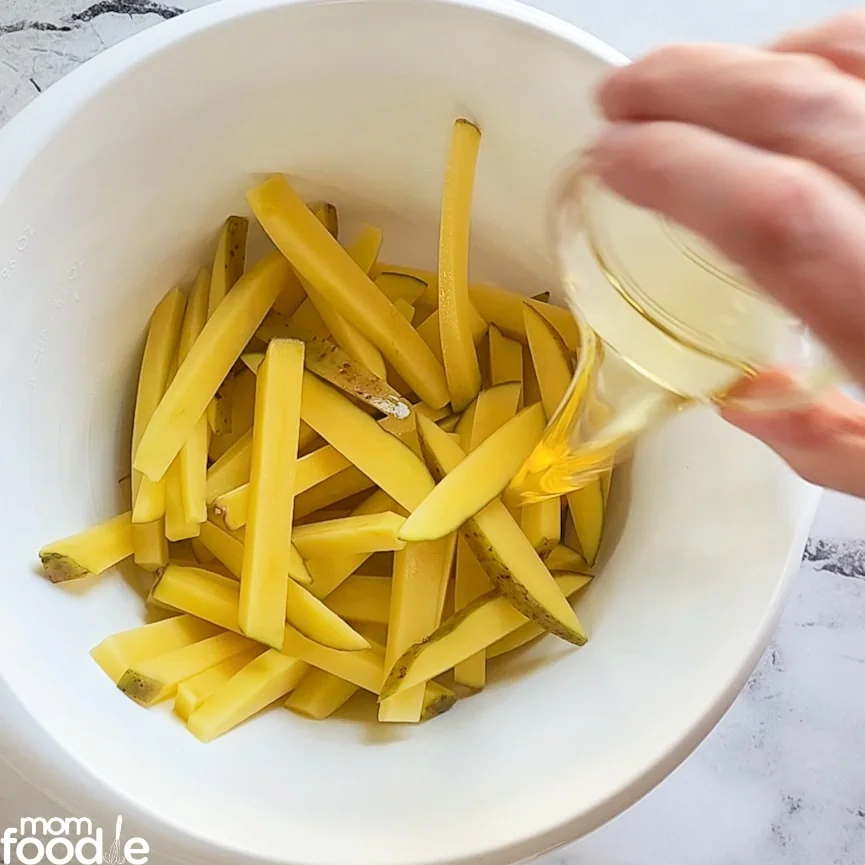 Drain the potatoes, blot lightly with paper towel to remove excess moisture and dump into a large mixing bowl. Add oil and seasoning, then toss fries to coat.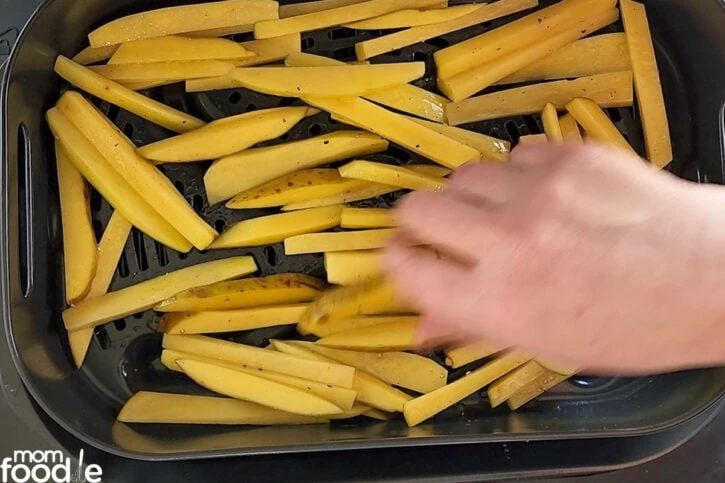 Pour the fries into the air fryer basket and spread out into a single layer. Air fry for 15 minutes, shake the basket to toss the fries at the halfway point. (Steak fries will take a little longer.)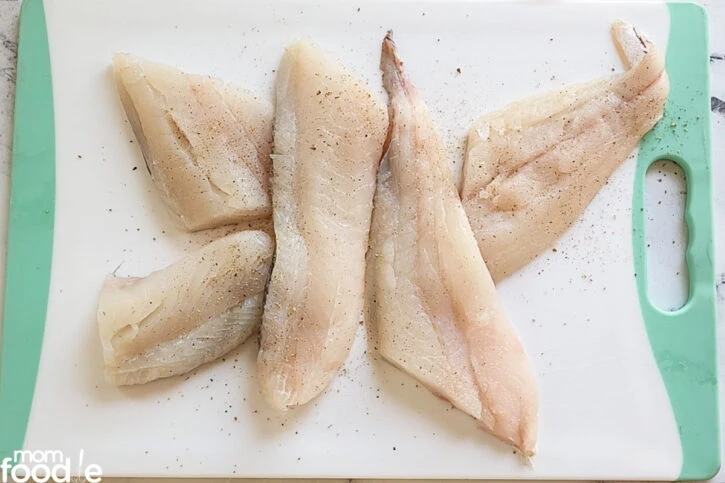 While you cook the french fries, prepare fish for air frying. Start by patting your fish fillets dry with paper towels. Then cut the fish into serving pieces with a sharp knife and season with salt and black pepper.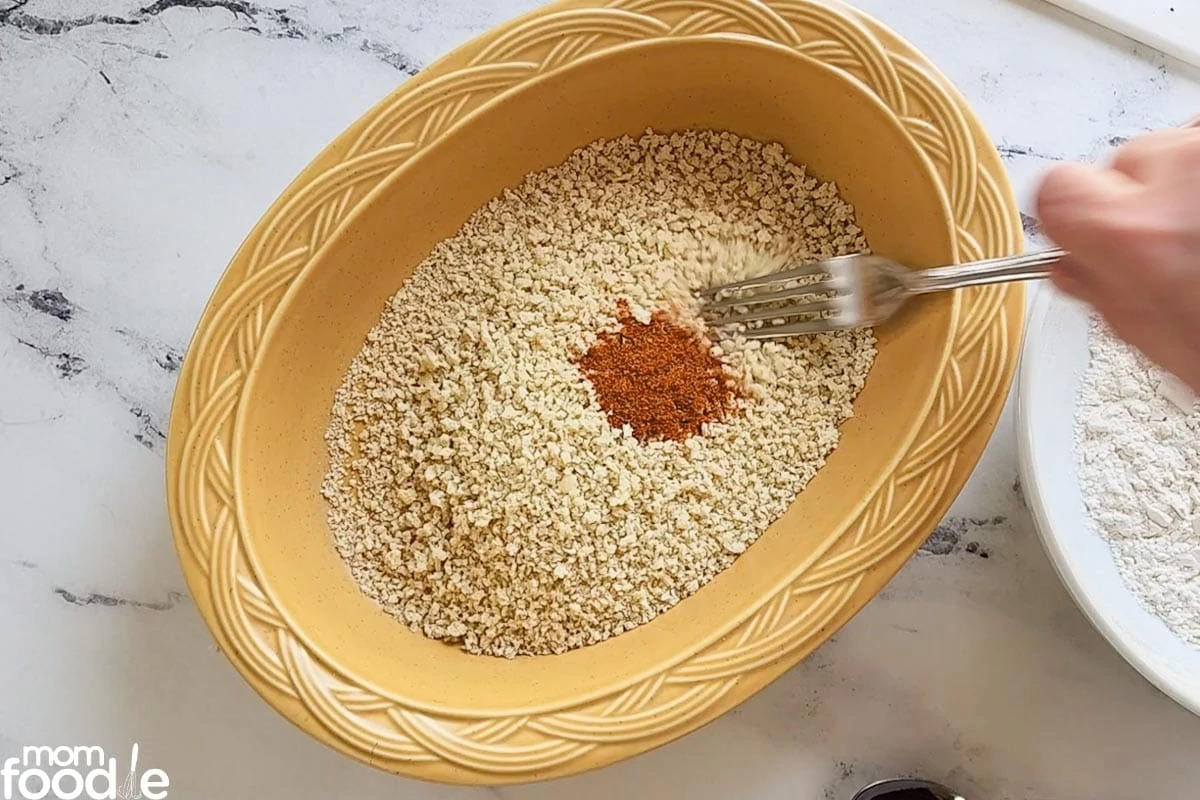 Next set up your dredging station. Mix the breadcrumbs and Old Bay seasoning in one shallow dish, beat egg whites in another and simply place flour into the last shallow bowl. If you really love the seasoning add a teaspoon to the egg mixture and flour as well.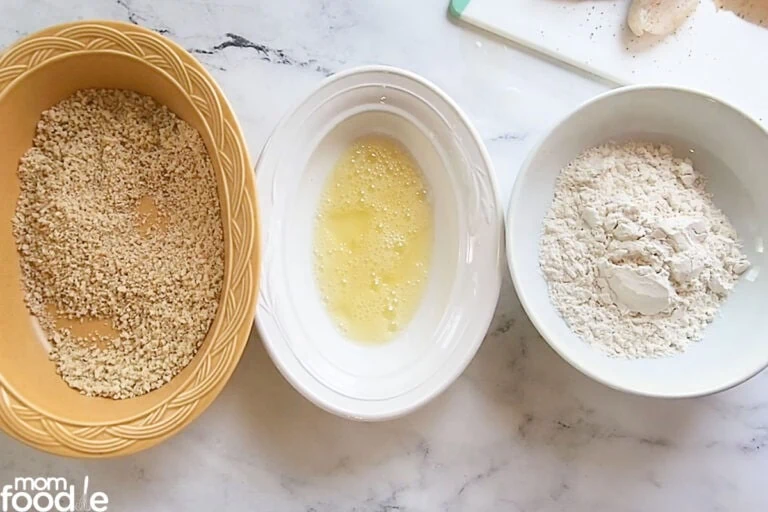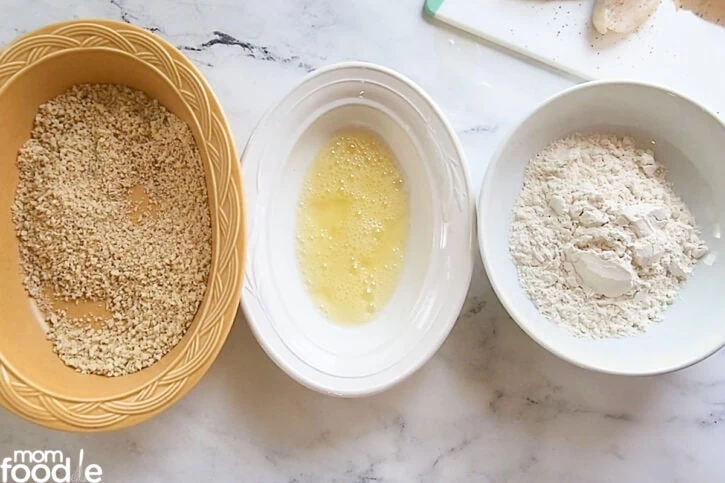 Line up the 3 bowls in this order: flour, egg then crumbs. Try and keep one hand dry and use the other in wet egg mixture. It is less messy and you won't be prone to lifting off your coating with sticky hands while working.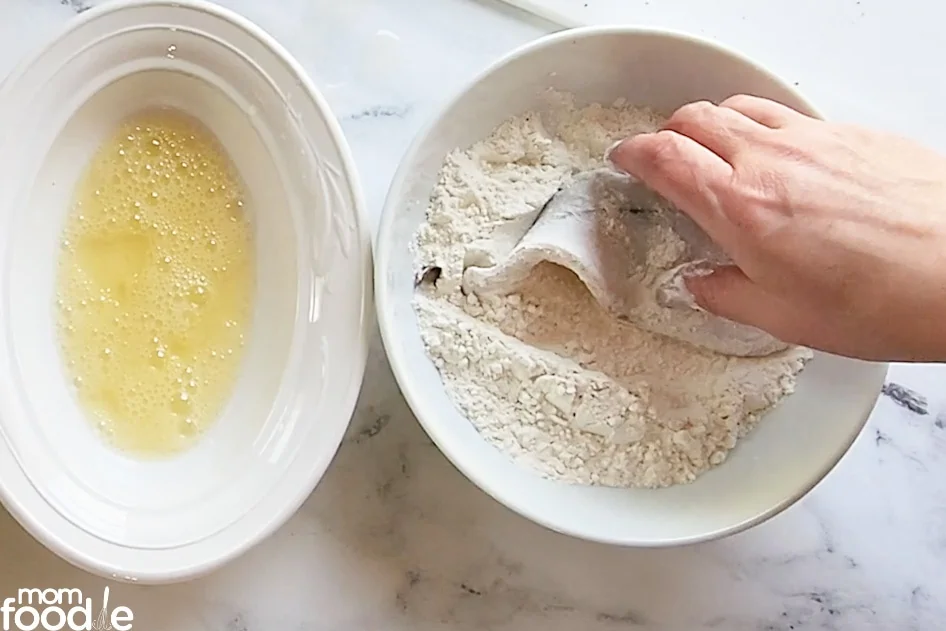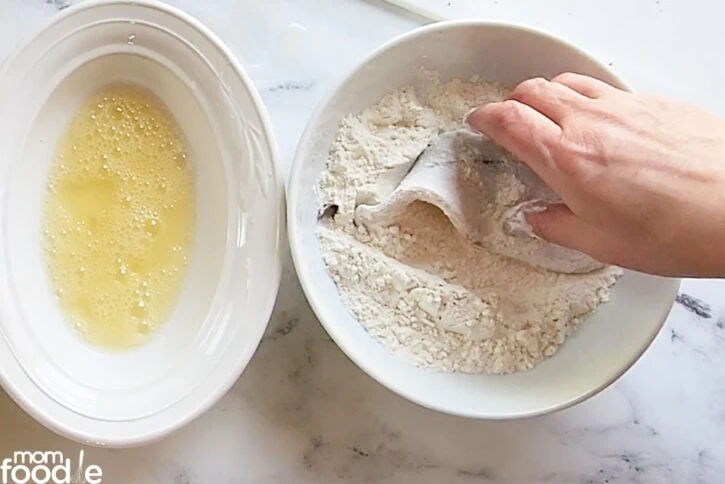 Work one fillet at a time. Use your dominant hand to coat each fillet in flour mixture, lightly shake off excess flour, and place in egg wash bowl.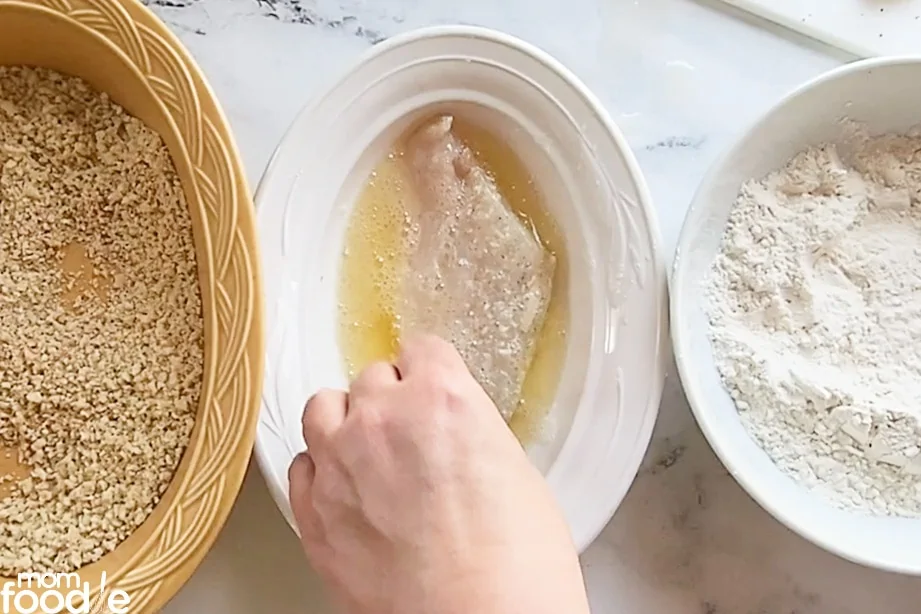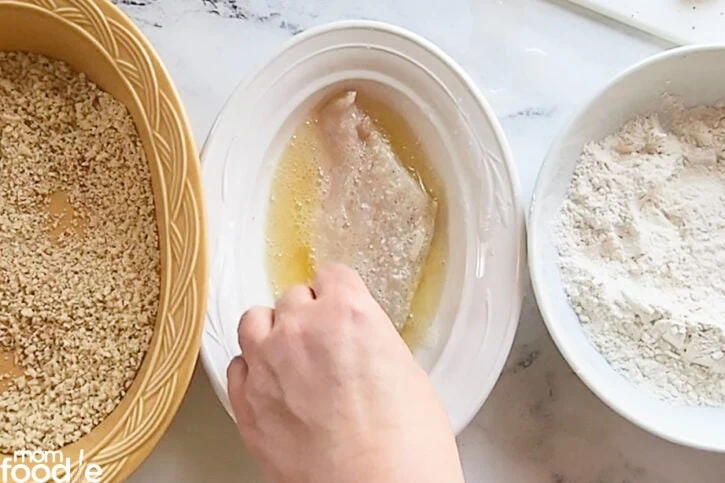 Use your other hand to coat the floured fish with beaten egg whites, allow excess to drip off and drop into the third bowl with the Panko bread crumbs mixture.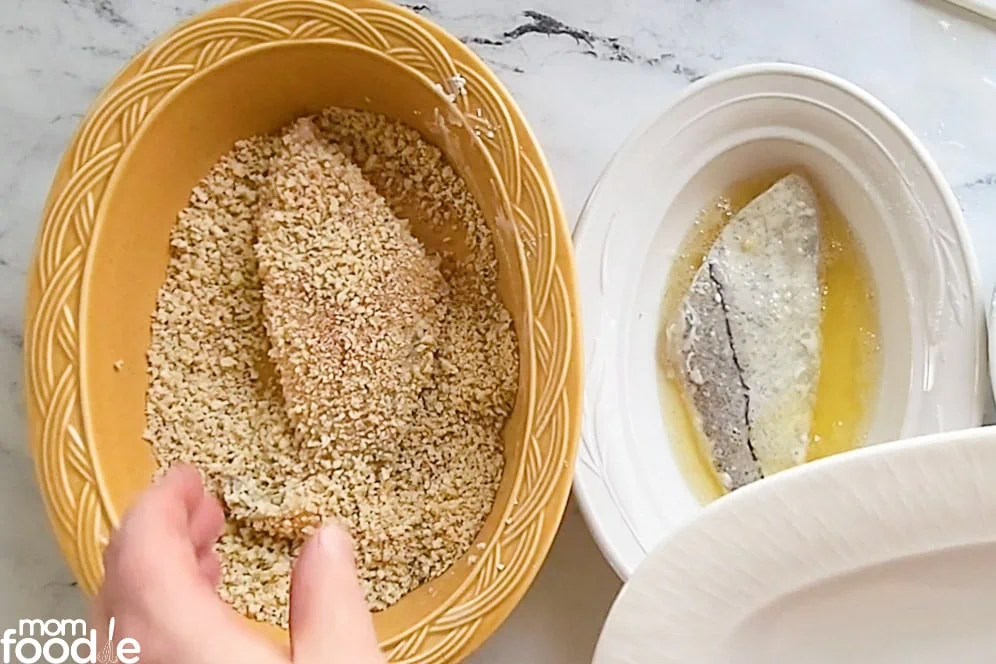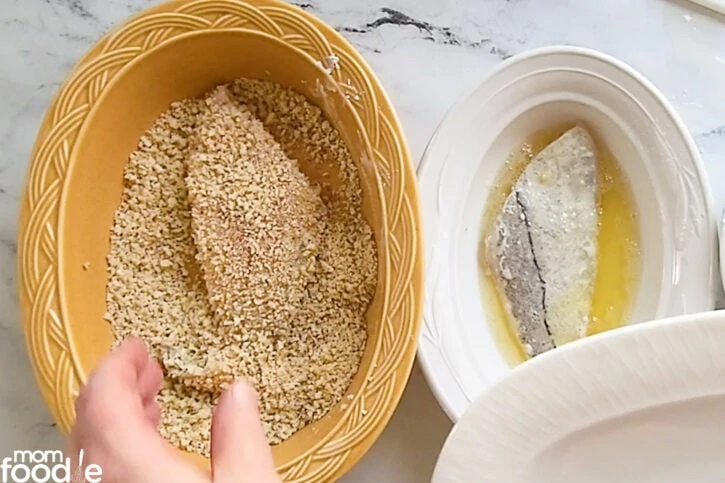 Switch back to your dry hand and push crumbs over fish. Gently press to help coating adhere, then flip and lightly press down again. Lift the fillet out and shake of excess crumb coating. Place on platter or baking sheet.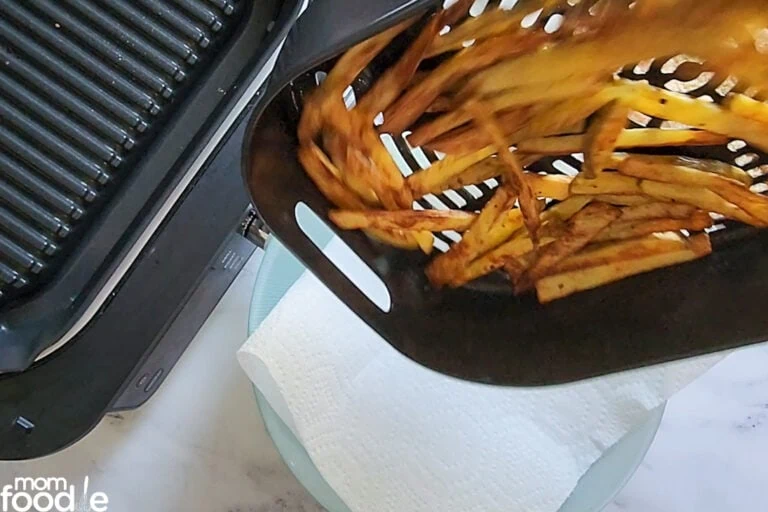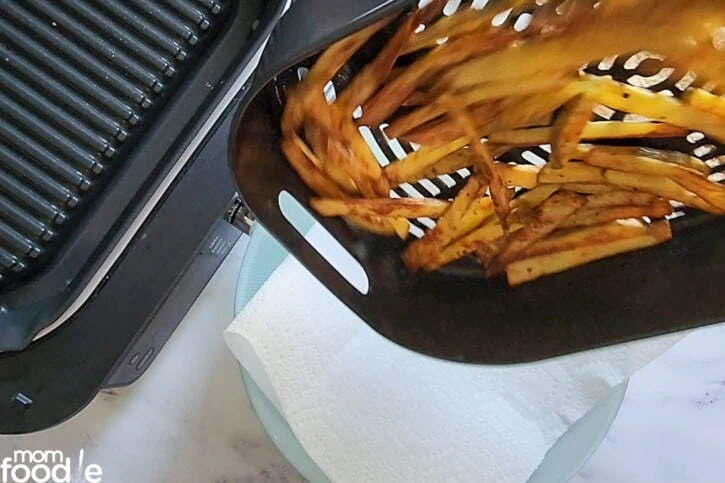 As soon as fries are done dump them into a paper towel lined bowl and set aside.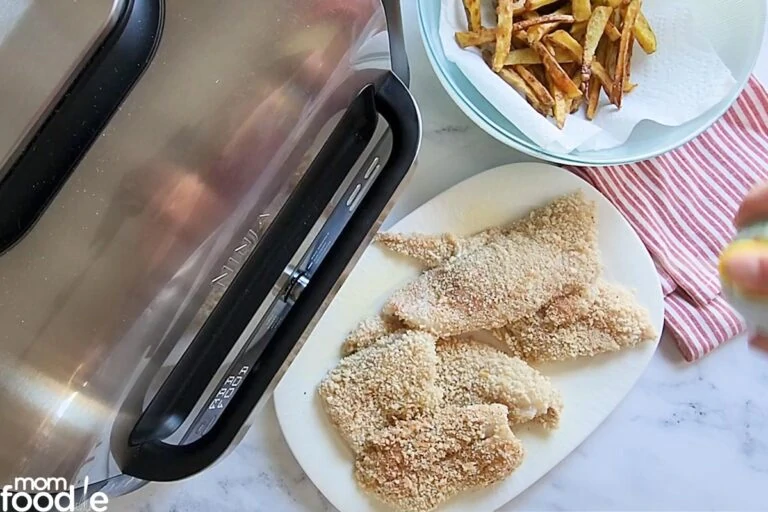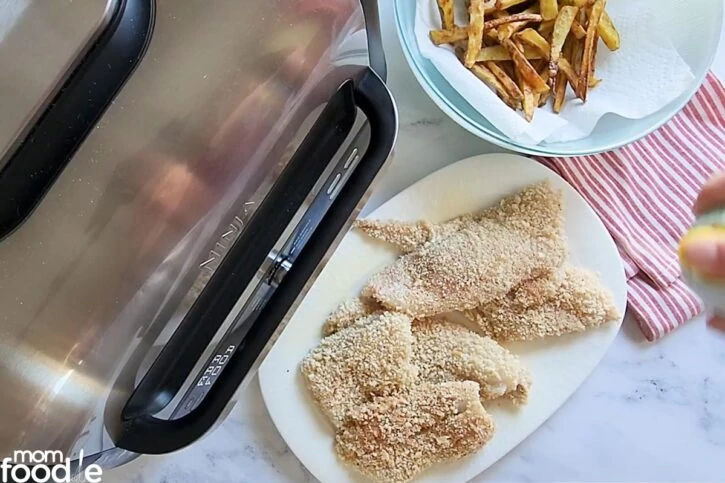 Spray the fish pieces on platter with cooking spray.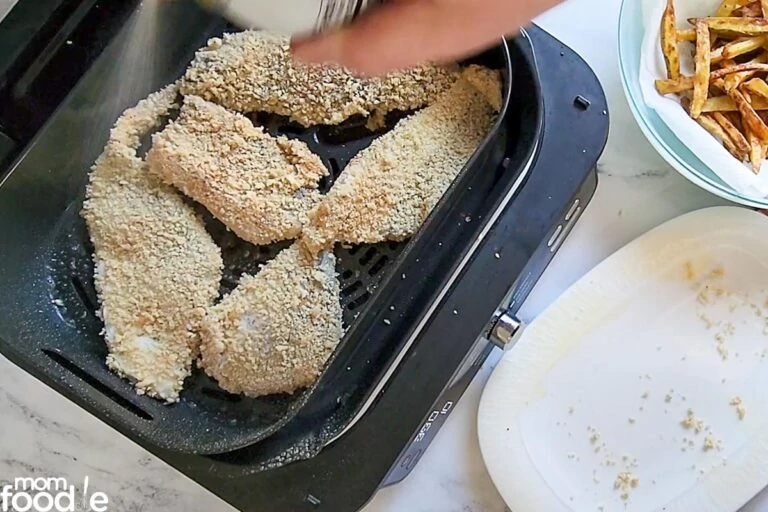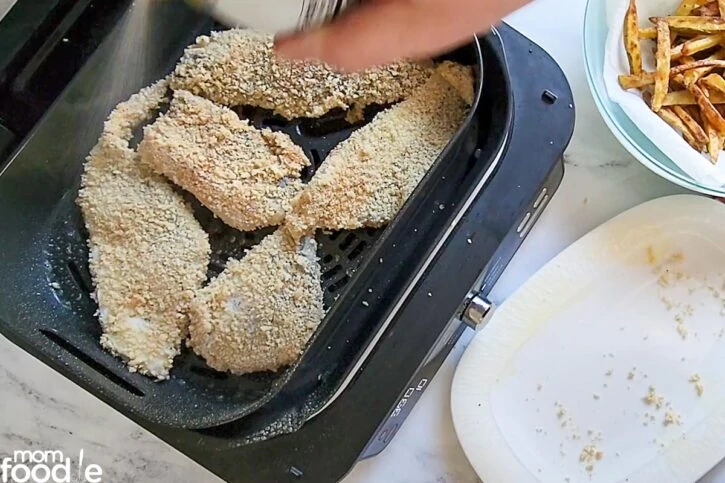 Arrange the fish in air fryer basket oil sprayed side down in single layer without overlap, so hot air can circulate efficiently. Then spray the tops well to ensure a crispy coating.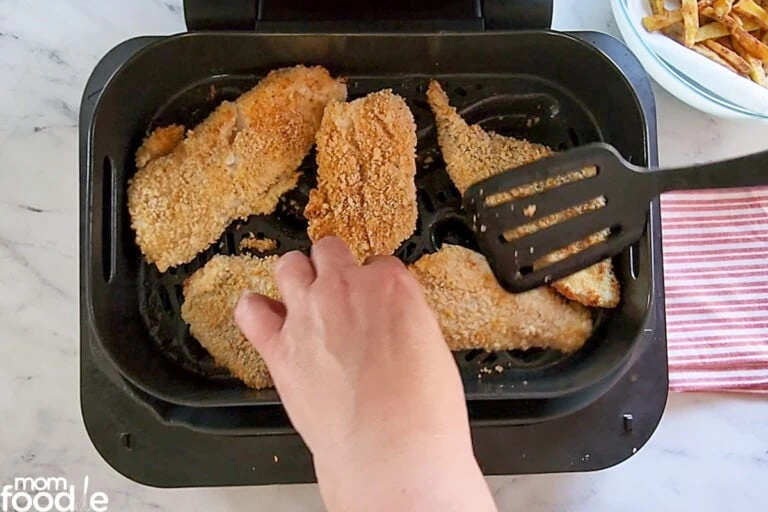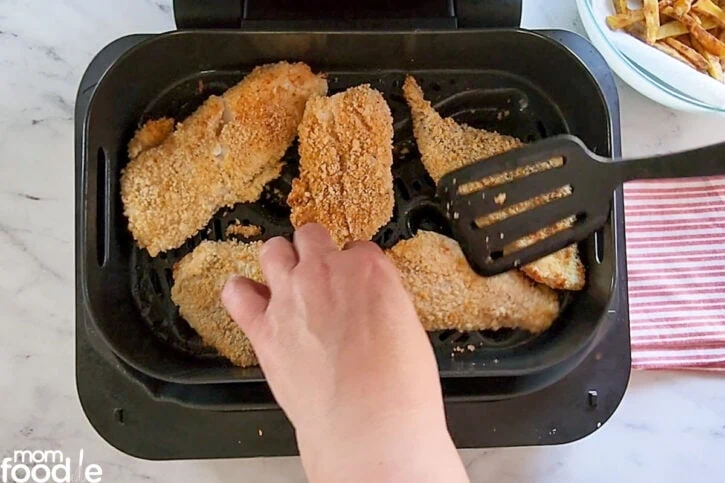 Cook for 10-12 minutes. Turning halfway through cooking.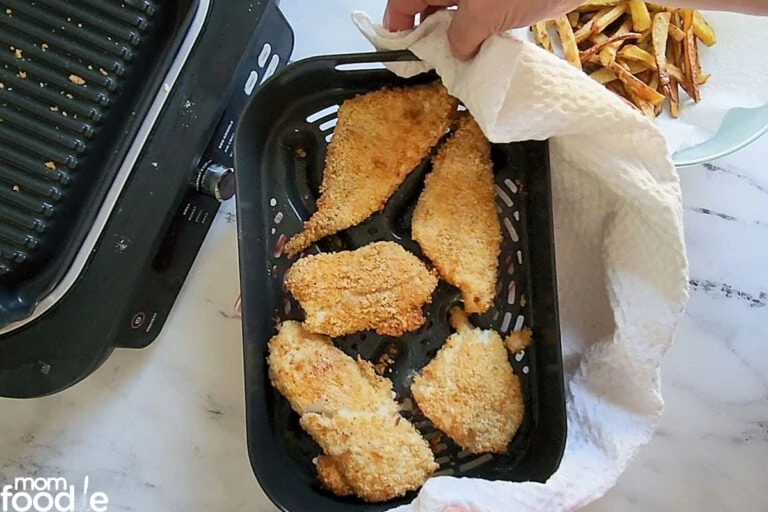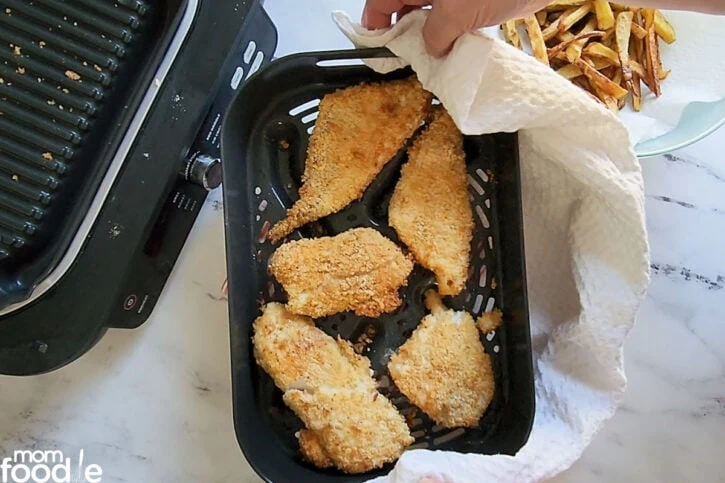 Perfectly cooked fish will have crispy Panko breadcrumbs outside, flakes easily and has an internal temperature of 145 degrees F. (Personally, I don't check temp on this dish.) Remove the fish from air fryer basket.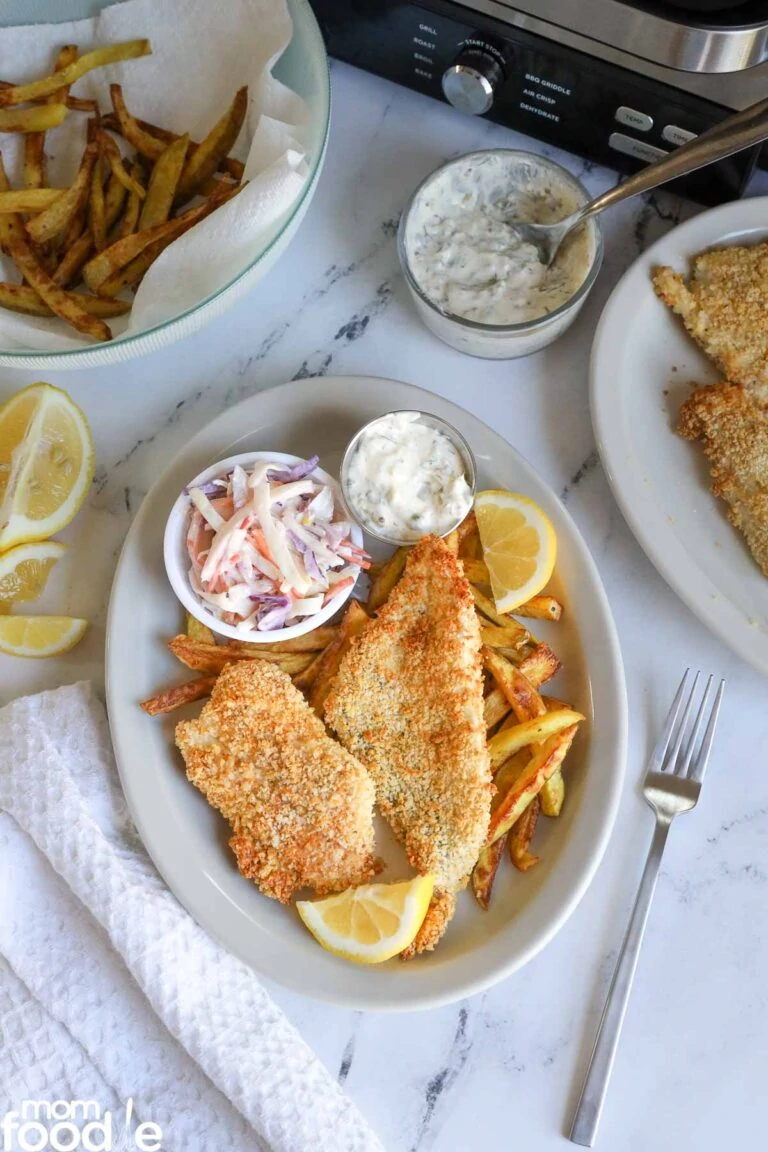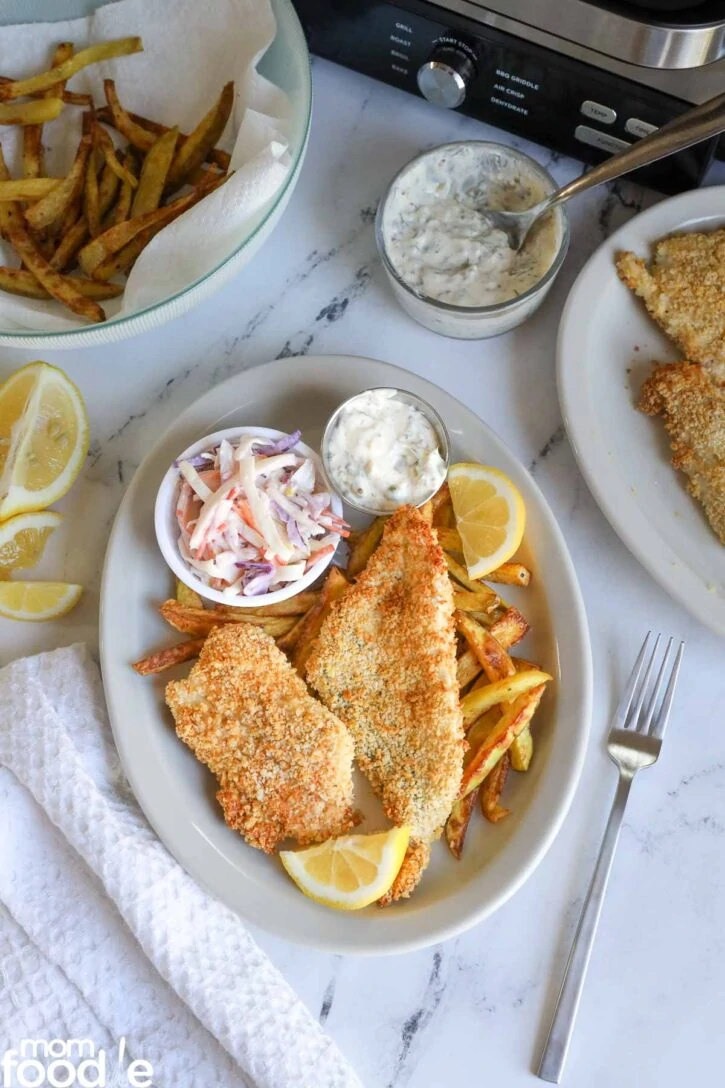 Reheat your fries for a couple minutes, then plate the fish and chips with lemon wedges, coleslaw and tartar sauce. Many in my area, also use malt vinegar on fish and chips.
While tartar sauce is the go to for most seafood, there are other options. Ketchup, malted vinegar, mayonnaise or remoulade sauce are popular options. My Yum Yum sauce is another good choice. It is also called shrimp sauce after all.
This has become one of my favorite air fryer recipes. I hope you enjoy it as well. If you are looking for more seafood air fryer recipes, be sure to try my air fryer salmon patties and popcorn shrimp.