Classic Mediterranean flavors rarely fail.  This simple Saffron Fish recipe elevates Mahi Mahi, into a healthful and delicious meal.
This is a sponsored post written by me on behalf of Pompeian.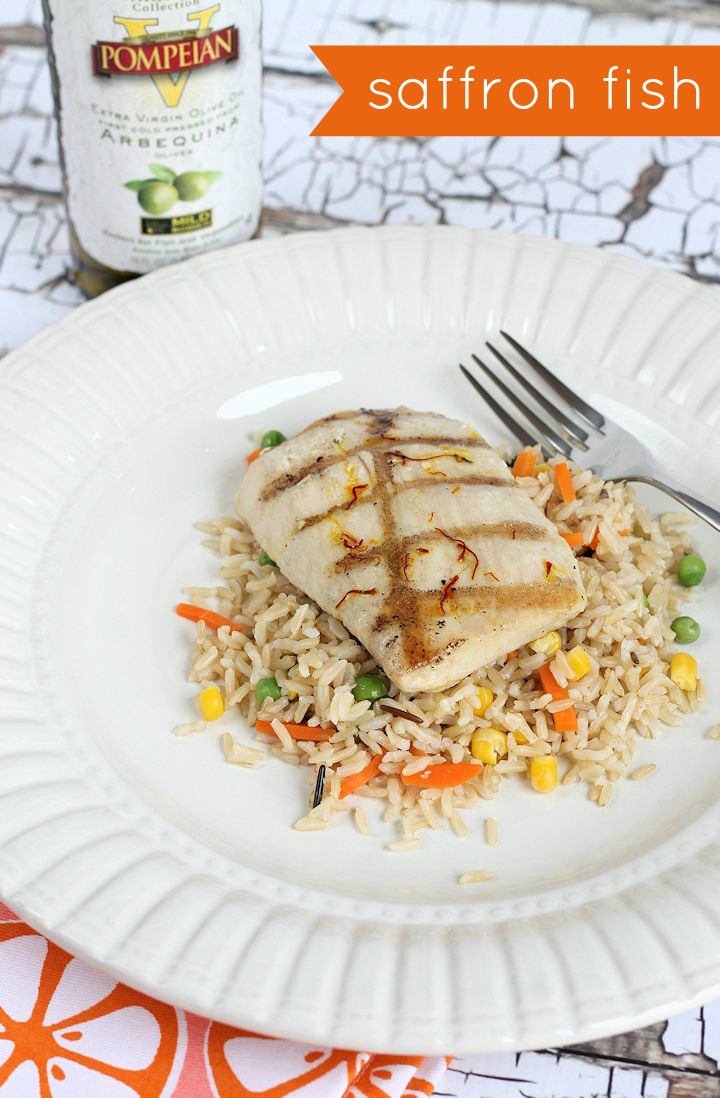 I have a tendency to cook one of two ways, I either pile on the spices in a sort of in your face flavor explosion, or  I go to the opposite extreme and and lend respect to the individual delicate flavors of fine ingredients.   Today's recipe, for Saffron Fish, is all about the latter.  It is quite a simple dish:  good quality fish, saffron threads, pinch of salt and Pompeian Varietals Arbequina olive oil.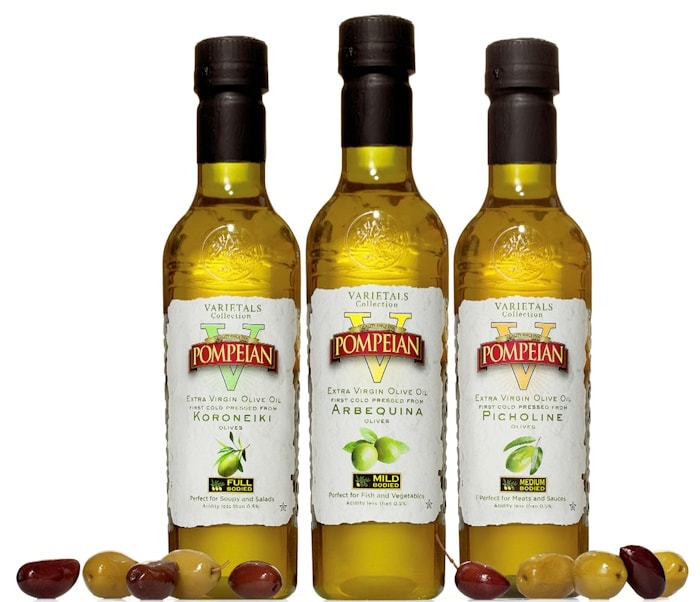 I'm pretty fussy about seafood.  I consider flavor, sustainability, healthfulness & source, before buying.  Mahi Mahi is a favorite of mine these days, since it is a firm fleshed fish with nice mild flavor, moderate mercury, and most here in the U.S. comes from plentiful populations off the coast of Ecuador.  It teams well with another smart culinary choice, the mild yet fruity, taste of Arbequina olive oil from the Pompeian Varietals Collection.  The saffron compliments these flavors without overwhelming them, yet has the opportunity to have it's voice clearly heard in the result (important when you consider the costliness of saffron threads).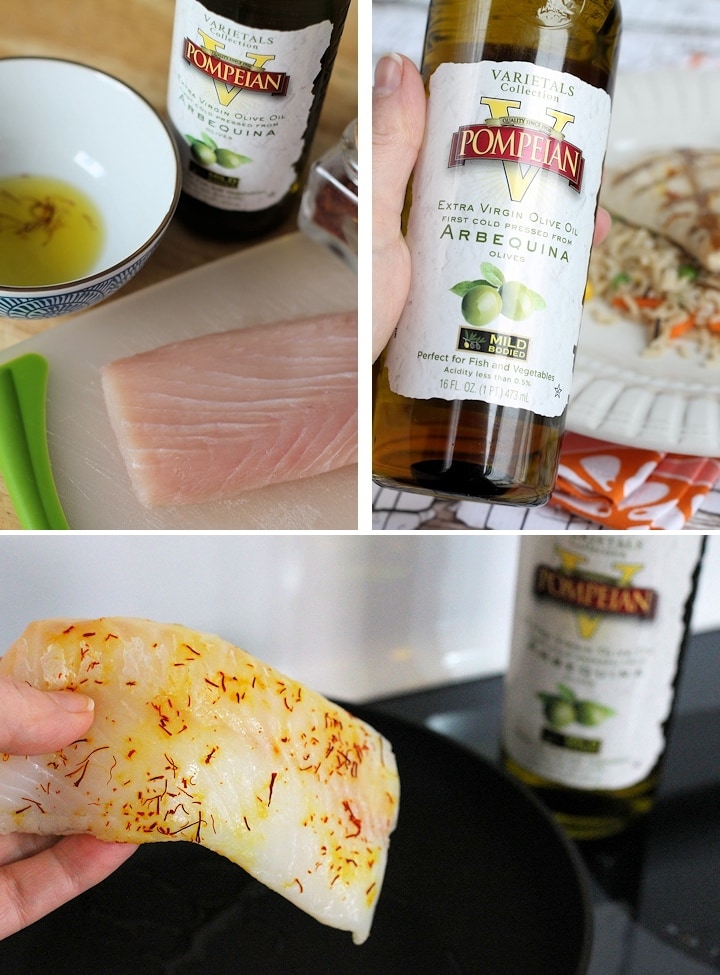 As you can see preparing the saffron fish recipe is extremely simple.
I've enjoyed using this new premium single varietal olive oil, and look forward to trying the other offerings from the Pompeian Varietals Collection.  Each oil features a particular single olive, so it's characteristics are purely expressed.  They vary from mild to heavier, and pair well with different foods.
Arbequina – (as featured here) Is a mild-bodied extra virgin olive oil with a round taste of mature fruitiness and a delicate sweetness of almonds, ideal for fish and vegetables.
Picholine – Is a  medium-bodied extra virgin olive oil with a green fruitiness, hints of herbs and a pleasing balance of bitterness, great for meats and sauces.
Koroneiki – Is a full-bodied extra virgin olive oil with robust fruitiness and a sensation of fresh cut grass leading to a peppery finish, perfect for soups and salads.
In addition to the great flavors these oils will infuse into your culinary creations, the Pompeian Varietals Collection is a great way to learn about olive oils.  Pompeian has set up an informative page that  fills us in on the history and production of the oils.  By visiting this interesting site, you can track the lot number from each bottle to see it's  journey from harvest to your kitchen.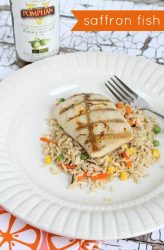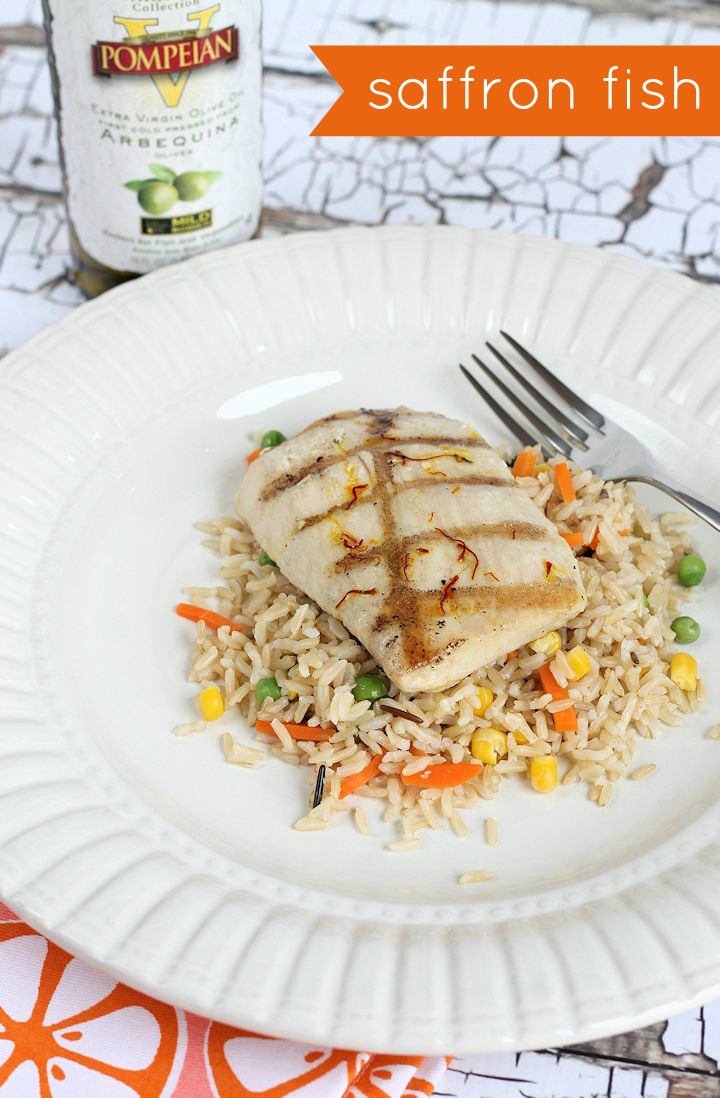 Saffron Fish Recipe : Mediterranean Mahi Mahi Two Ways
Ingredients
2

Mahi Mahi fillets*

1

tbs

Pompeian Varietals Arbequina olive oil

1/8

tsp

Kosher salt

Generous pinch of saffron for each fillet
Instructions
Grilling
Place fillets on dish. Mix together the oil , salt and approximately 1/2 of the saffron, then pour over fillets and turn to coat.

Preheat grill. Once hot place fillets top side down, and reduce heat to low, after 3-4 minutes to seal top, turn and gently crush the rest of the saffron over the fillets. Cook the fish through, without turning again.

Serve.
Pan-fried
Sprinkle the fillets with salt and most of the saffron.

Heat oil in pan over med, and add fish as soon as it's hot. Immediately reduce heat to low. Cook for 4-5 min, then turn. Top with remaining saffron, cover and cook through.
Recipe Notes
* The image of the pan fried fish is actually cod, which I tried since many readers may not be as familiar with mahi mahi (dolphin fish). The mahi mahi worked out much better all around.
I very much enjoyed using Arbequina olive oil from the Pompeian Varietals Collection in my kitchen, and look forward to trying the Koroneiki next, since I enjoy making a lot of salads in the spring and summer.  At a SRP of just $6.99 it is an affordable indulgence.
Which of the new Pompeian Varietals Collection olive oils would you like to try first?  What would you use it in?
This is a sponsored post written by me on behalf of Pompeian.