A fun collection of Alligator Crafts for kids. Easy craft projects like this are a great way to keep kids occupied and open up educational discussions.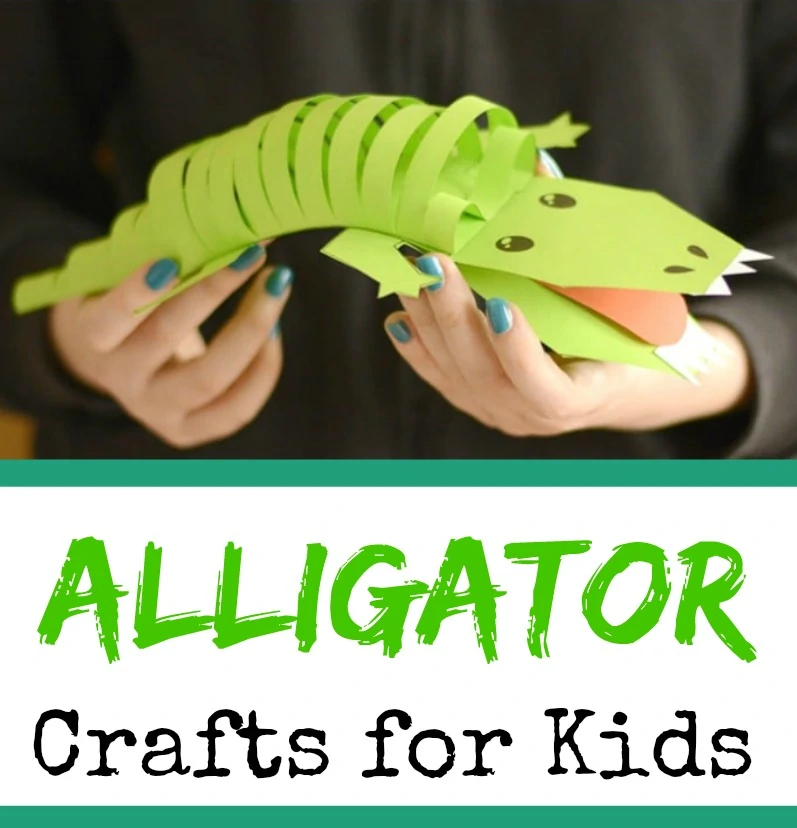 Kids love animals so creating crafts featuring them has an extra appeal and face it alligators are pretty exciting animals. The crafts in this collection were not just chosen for the ease of doing them with children, but also for their displayability. Kids love to see their work cherished and they may find these exotic alligators to be a craft project they want to display in their own room. Though I think I want some of those cute popsicle stick gators for my fridge 🙂
Alligator Crafts for Kids: Educational Opportunities
Not only can these cute alligator kids craft projects be fun to make, but they open up doors to educate. Parents and teachers can discuss characteristics of alligators, their habits, habitats, and place in human history. Of course, the classic differences between alligators and crocodiles discussion is an interesting one to have while working on one of these crafts.
Children also practice fine motor skills while working on craft projects like these, which is so important for all young kids, but especially children like my daughter who is special needs.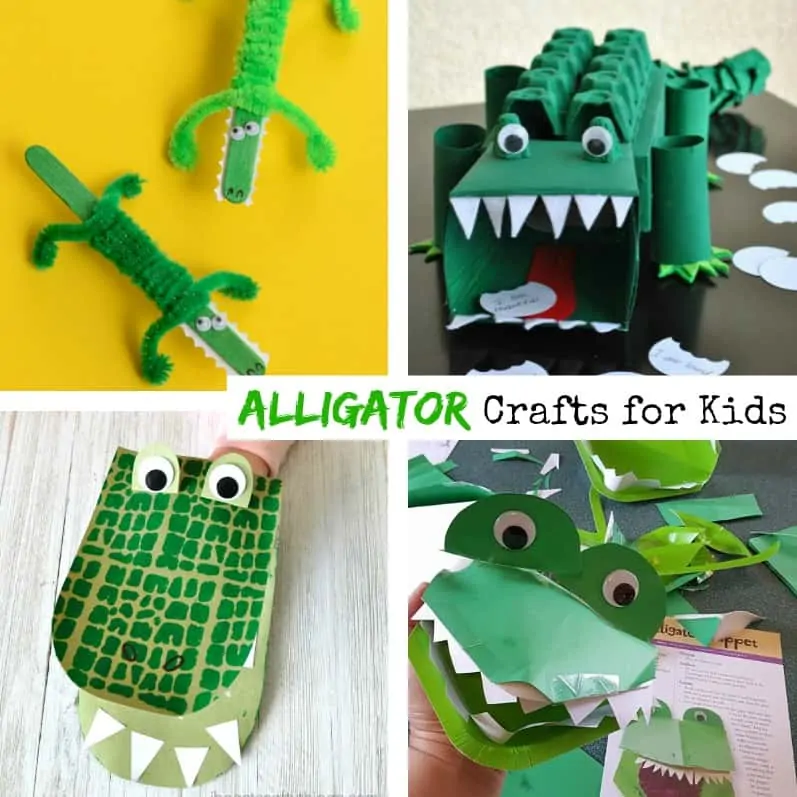 8 Alligator Crafts for Kids
These alligator crafts vary in age appropriateness and complexity, but overall they are pretty easy and kid friendly.
1. Paper Alligator Craft
2. Alligator Affirmation Craft
3. Alligator Cupcakes Recipe
4. Alligator Clothespin Craft
5. DIY Alligator Puppets
6. Alligator Handprint Art
7. A is for Alligator Project
8. Alligator Stick Craft
Looking for more fun things to do with your kids?  Try these articles: Fun Ways to Teach Children Gardening or K-Cup Crafts for Kids: Fun Ways to Recycle Keurig K-Cups.