Baked Chicken Pesto is a great easy dinner recipe that is flavor packed and versatile. This simple pesto chicken casseole is very quick to prep, so you can focus on making sides or just relax.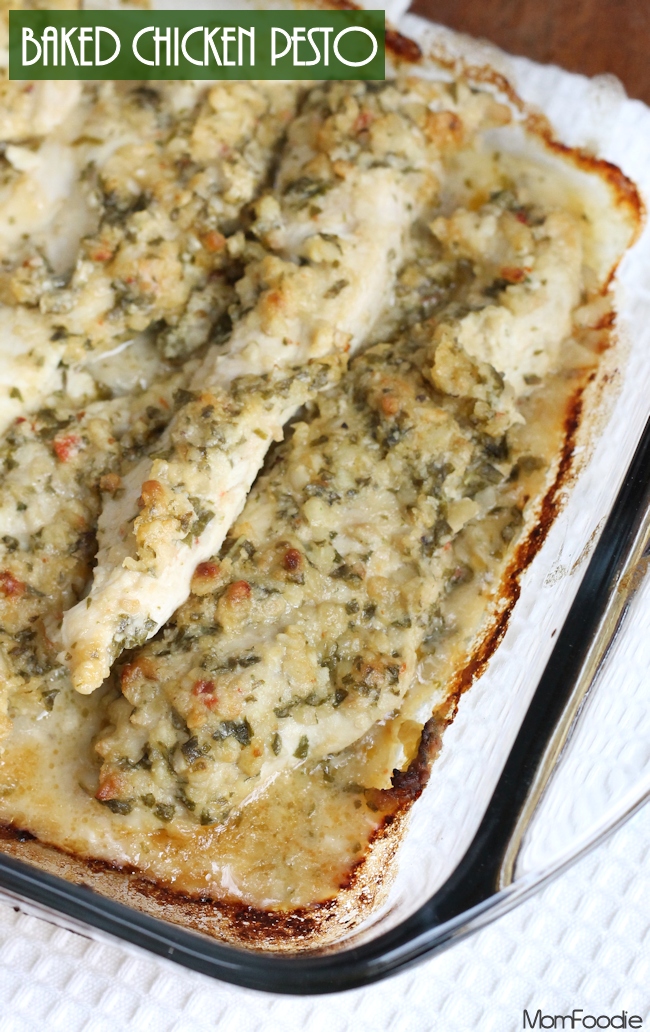 Baked Pesto Chicken Recipe
This quick & easy baked pesto chicken recipe is a great way to use up an end of season abundance of basil.  For cost savings, almonds rather than pignoli nuts are used to make the pesto. Italian dressing provides oil, seasonings and a touch of tenderizing tang from the vinegar.  Lil' Foodie and I CHOWED this chicken.  I really like the way the pesto mixture works like a really moist and flavorful topping, and a bit of delectable gravy-ish stuff puddles at the bottom of the casserole.  I'd planned to ladle marinara over the pasta I served with this, but chose instead to just plop the chicken on top of it, since it was so flavor packed.
I case you didn't guess already.  I will be making this again, and soon.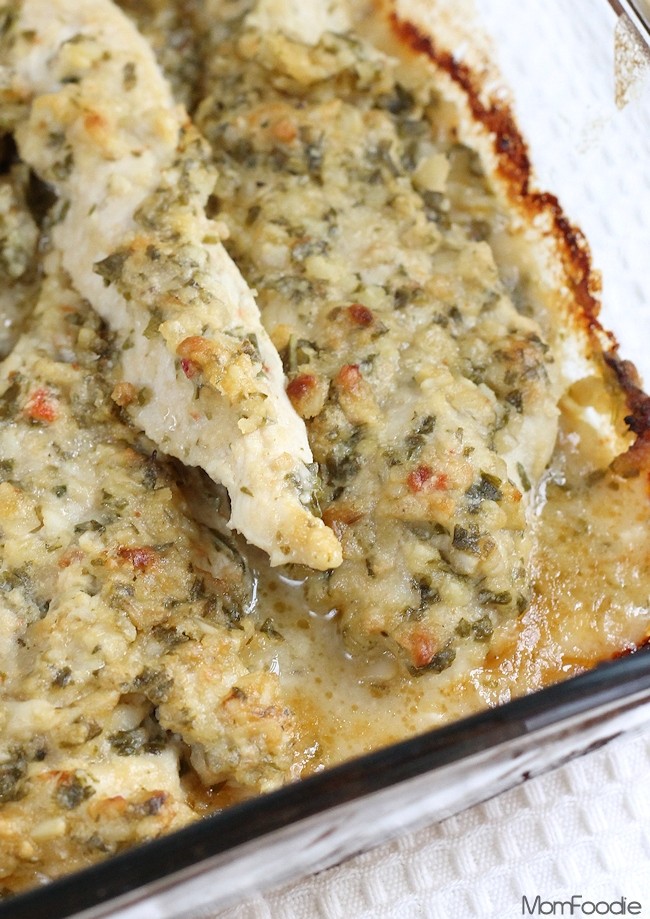 While it looks like there is breadcrumb in this, there is none, so this chicken pesto recipe is fine for our gluten-intolerant friends, just check your Italian dressing bottle to make sure none is slipped in there (it shows up in the weirdest places).
Baked Pesto Chicken pairs well with a nice sauvingnon blanc or iced tea. Make a side of rice or pasta and some sauteed vegetables or baked asparagus to round out the meal.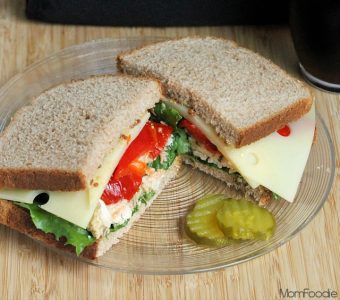 Leftover Pesto Chicken is delicious in a sandwich like this one. Pesto Chicken, Roasted Pepper & Swiss