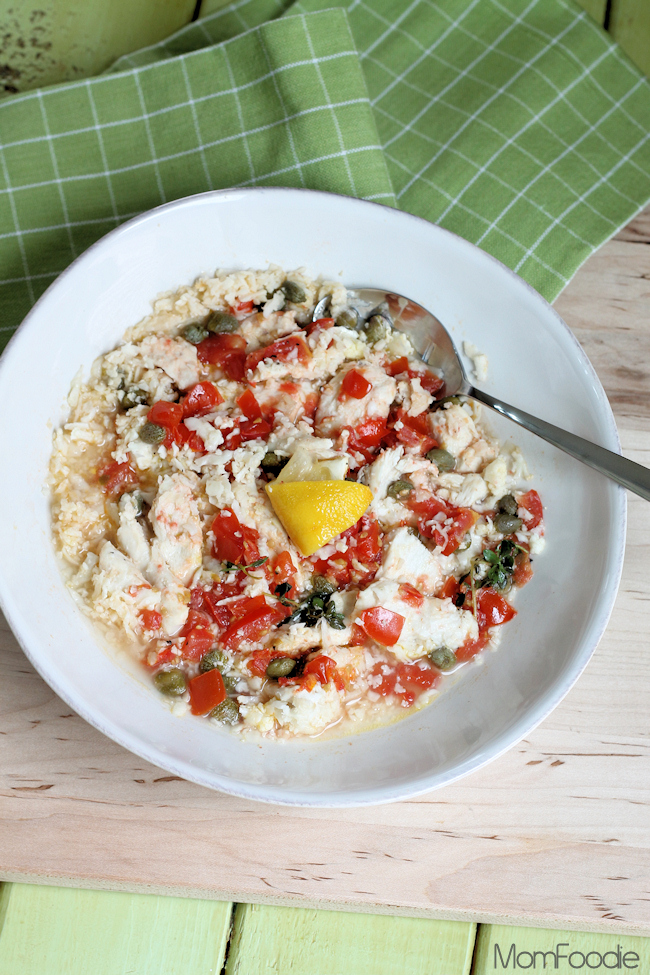 After being so very very good for the first few months of the year, sloth and snacking over the past few have cause me to "rediscover" a few pounds.  Thus, I'm currently working on getting them back off and hopefully a few more along with them.  This Tomato-Caper Chicken and Cauliflower "Rice" Packets recipe is low calorie, low carb and gluten-free.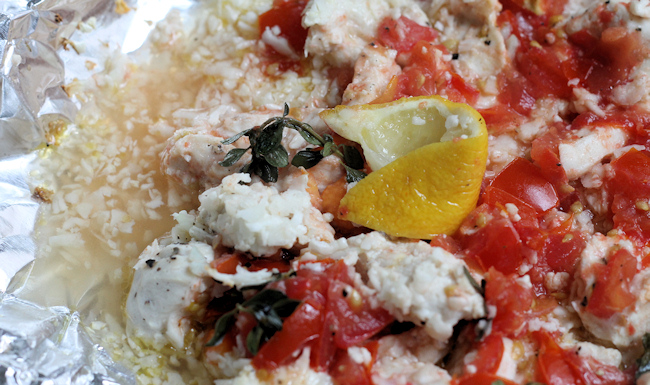 Since I am not fond of a lot of clean-up, and the dog days of summer are quickly approaching, I thought a recipe for the grill would be nice.  I didn't feel like the standard grill fare today though, and this chicken and cauliflower dish in a tangy flavorful brothy sauce made for a very satisfying lunch (the backup pouch I made was just dinner…lol).  I have only just recently started ricing cauliflower, to occasionally use in place of starch in meals & am surprised at how much I like it, well when teamed with a tasty sauce anyway.  This stew-like chicken and vegetable recipe cooked in foil packets is going to be making several appearances at my dinner table this summer.  That is for certain.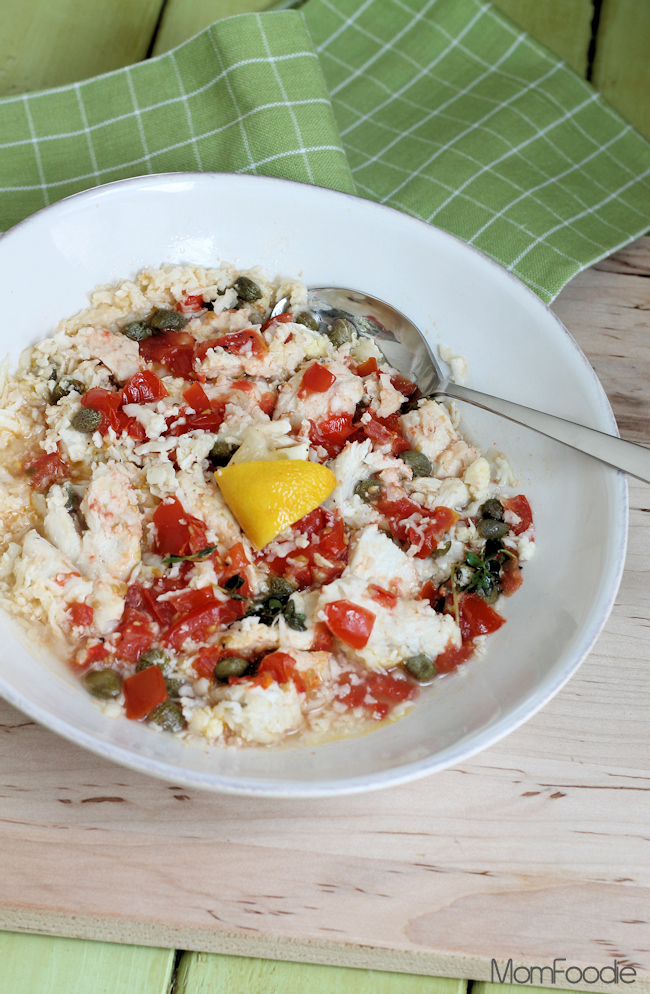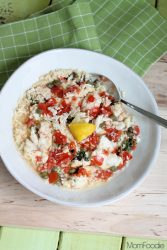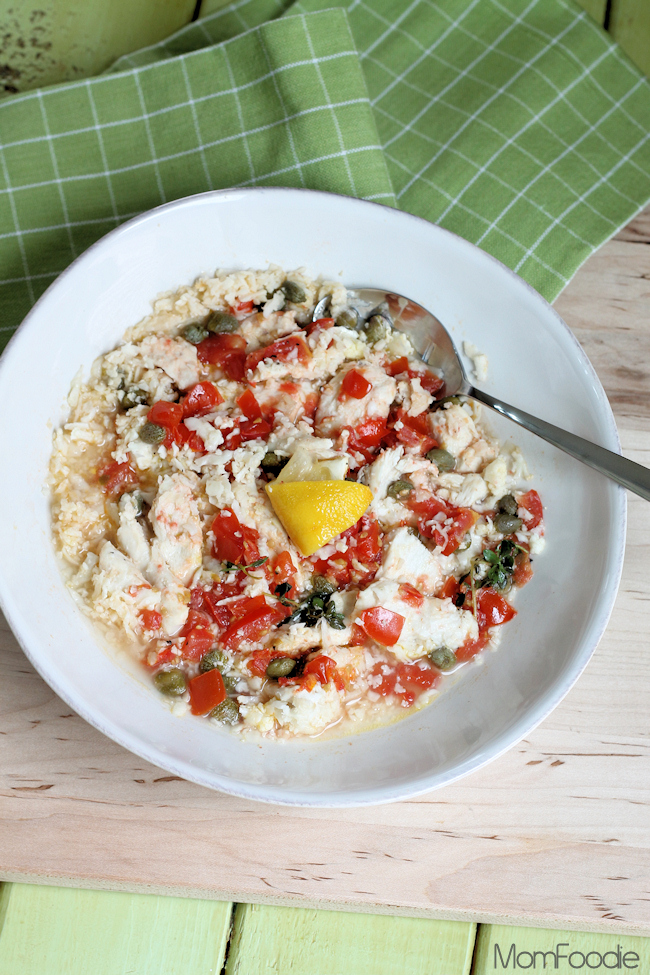 Buttery Tomato-Caper Chicken and Cauliflower Recipe
Ingredients
1

cup

cauliflower

riced*

4

oz.

sliced chicken breast

substitute fish or shrimp if you prefer

1/2

cup

chopped tomato

1/2

tsp

minced garlic

about 1/2 a clove

1

tbs.

caper berries

3-4

sprigs of fresh lemon thyme

standard thyme or a few chopped fresh basil leaves would be a good stand-in

1

tbs.

butter or spread

1

wedge of lemon
Instructions
Preheat grill (or oven - 400 degrees).

Fold sides of foil to hold in juices. (see video: https://www.youtube.com/watch?v=y14auMQXZRM)

Spread cauliflower in bottom of foil packet and top with chicken.

Mix the tomato & garlic together, then spread over the chicken.

Top with capers, herbs and butter.

Squeeze the wedge of lemon over the packet contents, then place on top.

Wrap the packet up to seal in juices, but don't wrap tight to food, leave a little room for steam inside.

Place on grill (and reduce heat to medium) or put on baking sheet and bake in oven. The packets will take about 20-25 minutes to fully cook.

While dish could be eaten out of the packet, a shallow bowl is ideal.
Recipe Notes
*To rice the cauliflower, take the whole head and grate the florets with a microplane or standard kitchen grater. (If making a large batch, cut off florets and pulse in food processor)
Nutrition Facts
Buttery Tomato-Caper Chicken and Cauliflower Recipe
Amount Per Serving
Calories 240
Calories from Fat 90
% Daily Value*
Total Fat 10g 15%
Total Carbohydrates 8g 3%
Protein 28g 56%
* Percent Daily Values are based on a 2000 calorie diet.