Roasted green beans are a healthy low carb snack or side dish you can prepare with little fuss. This roasted frozen green beans version is even easier!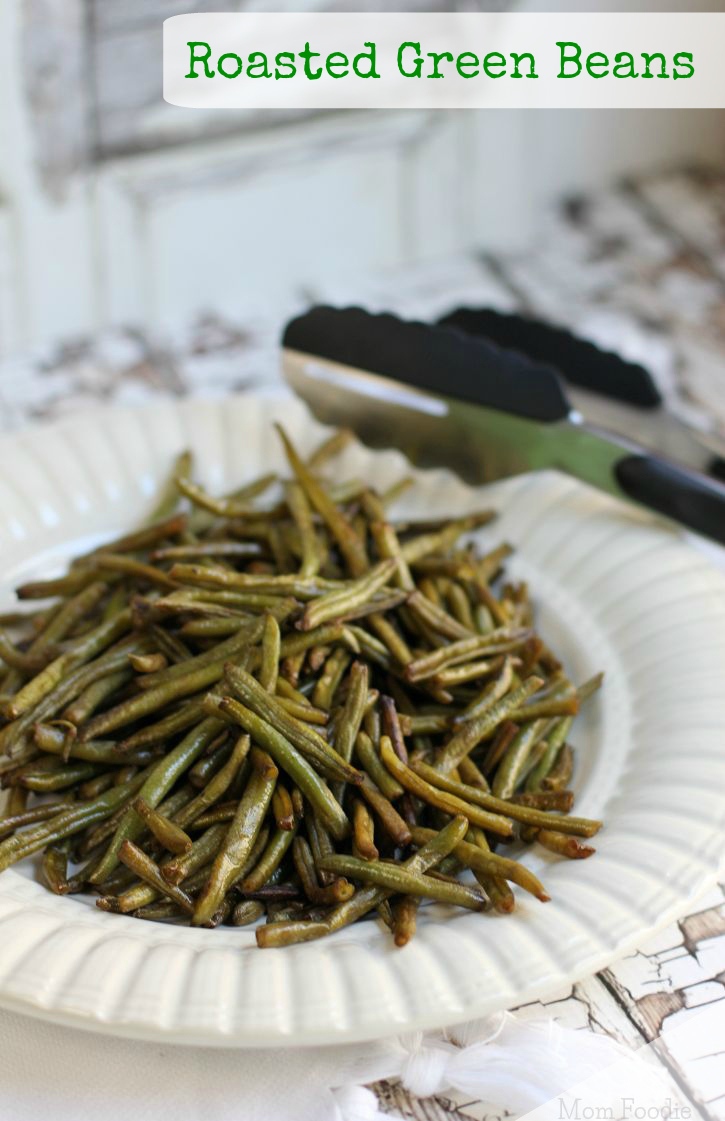 Roasted Green Beans Low Carb
My daughter and I have been noshing on Roasted Green Beans a lot lately.  It is an incredibly easy recipe to prepare & makes for a great nutritious and low carb snack or side.  A few edges will crisp, but mostly the green beans are chewier and more flavorful from the roasting.
Make Roasted Frozen Green Beans
Though we have been enjoying these for awhile now, I hadn't really thought to share them until I recently streamlined the process.   For ease & off-season freshness,  I use frozen bags of green beans for this recipe.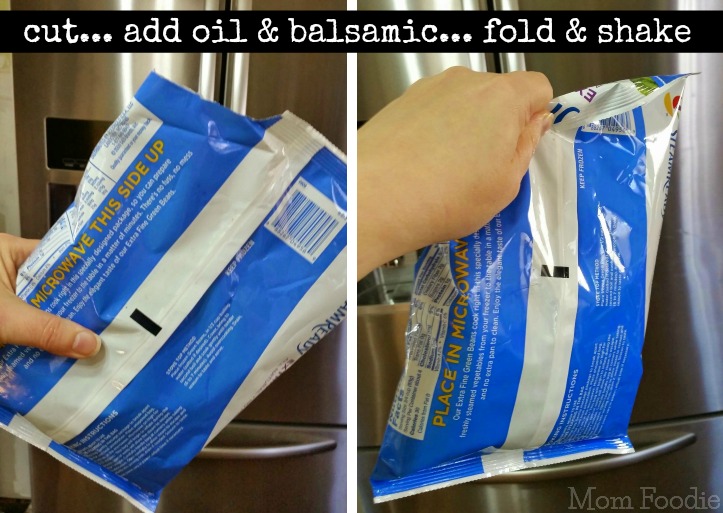 Since these are made with bagged frozen green beans, I no longer use a bowl to dress them for roasting.  I just snip the corner of a steamer bag, add my oil and balsamic, then fold over the cut edge securely and give it a good shake.  Preheat oven to 425 degrees then the green beans are then put on a baking sheet for roasting (see specifics below).  Easy & no mess!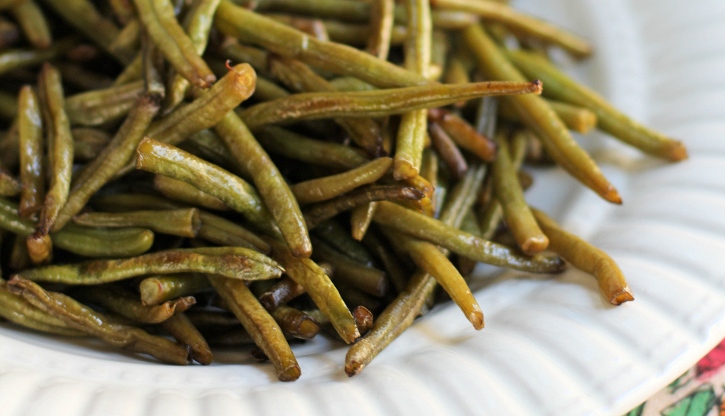 Are Green Beans Low Carb?
Yes, green beans are unlike many beans considered to be low carb. One cup of green beans has 7 grams of carbs and 3.4 grams of fiber resulting in just … 3.6 grams of carbs in a full cup of green beans.
Roasted frozen green beans are also a fantastic and easy to prepare source of vitamin C and even have a respectable amount of these elusive minerals potassium and magnesium which can be harder to obtain in a low carb diet.
Want to dip these in something low carb & delicious? Try my Keto Yum Yum sauce recipe.