This easy Cookie Butter Popcorn recipe makes a great sweet treat for movie night or anytime.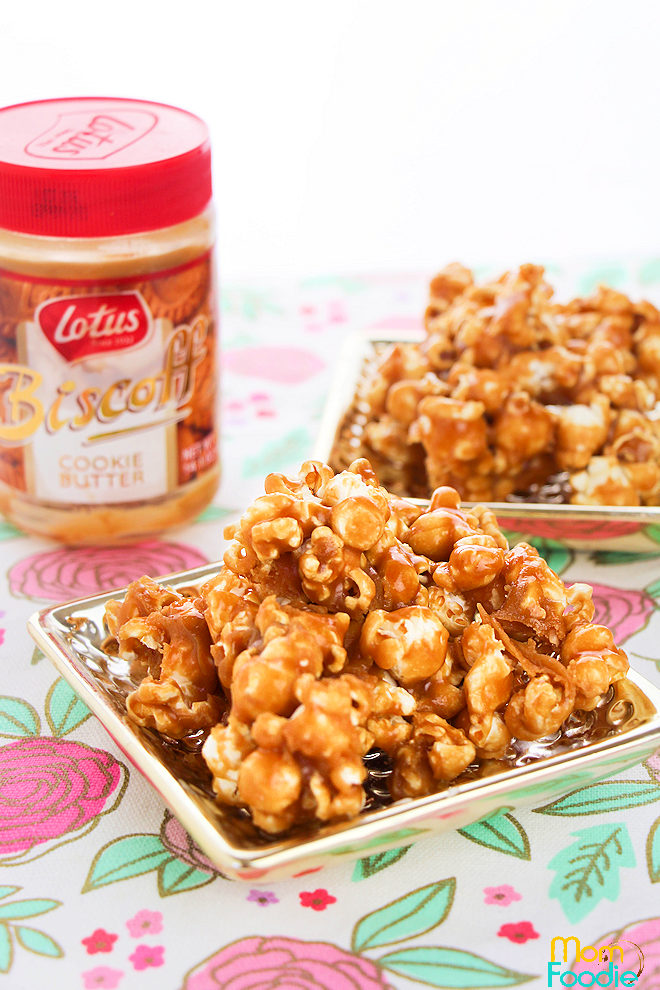 Cookie Butter Popcorn
Combine the flavors of cookies with popcorn for a sweet & savory treat the whole family will go crazy for! The cookie butter glaze takes just three ingredients and coats the popcorn well. Make a bunch the day before a birthday party. The kids will love it.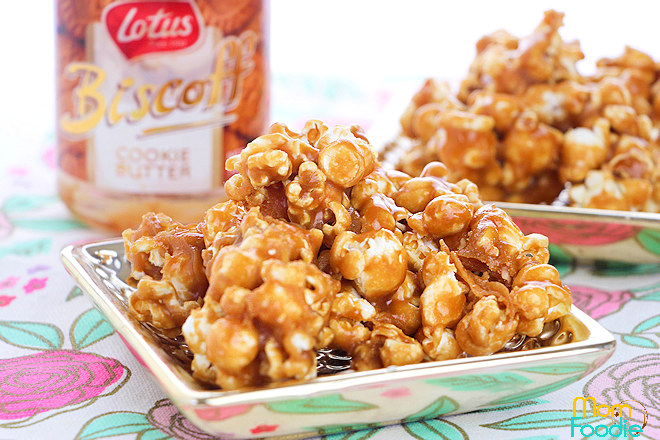 Biscoff Popcorn
While there are other cookie butter products on the market by far the most well known is Biscoff cookie butter. It is made with the famous Biscoff Speculoos cookies and is widely available. Try it on your popcorn or use your favorite cookie butter brand.
Try these other fun Biscoff recipes: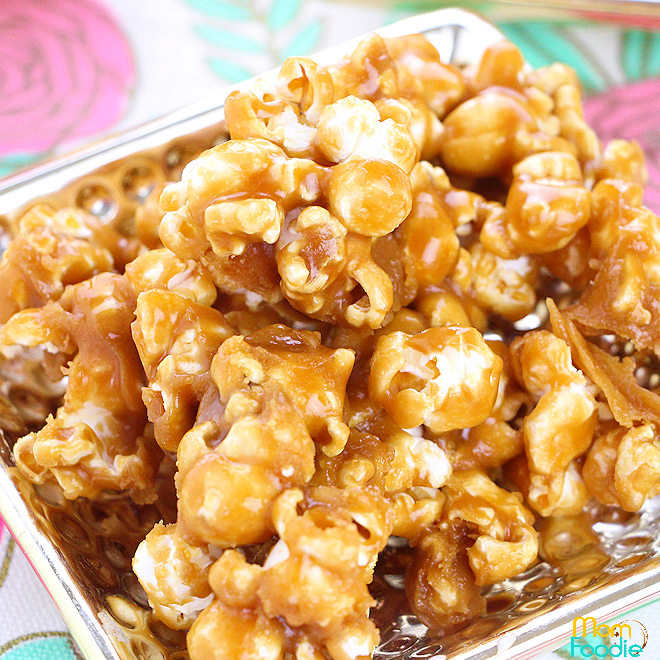 Of course, there are plenty more fun popcorn recipes here on the site. My Christmas Popcorn and Candy Corn Popcorn are especially popular.