This free printable Halloween cootie catcher is a cute way to present some Halloween jokes for kids. This Halloween printable is perfect for parties or just when the kids are bored around the holiday.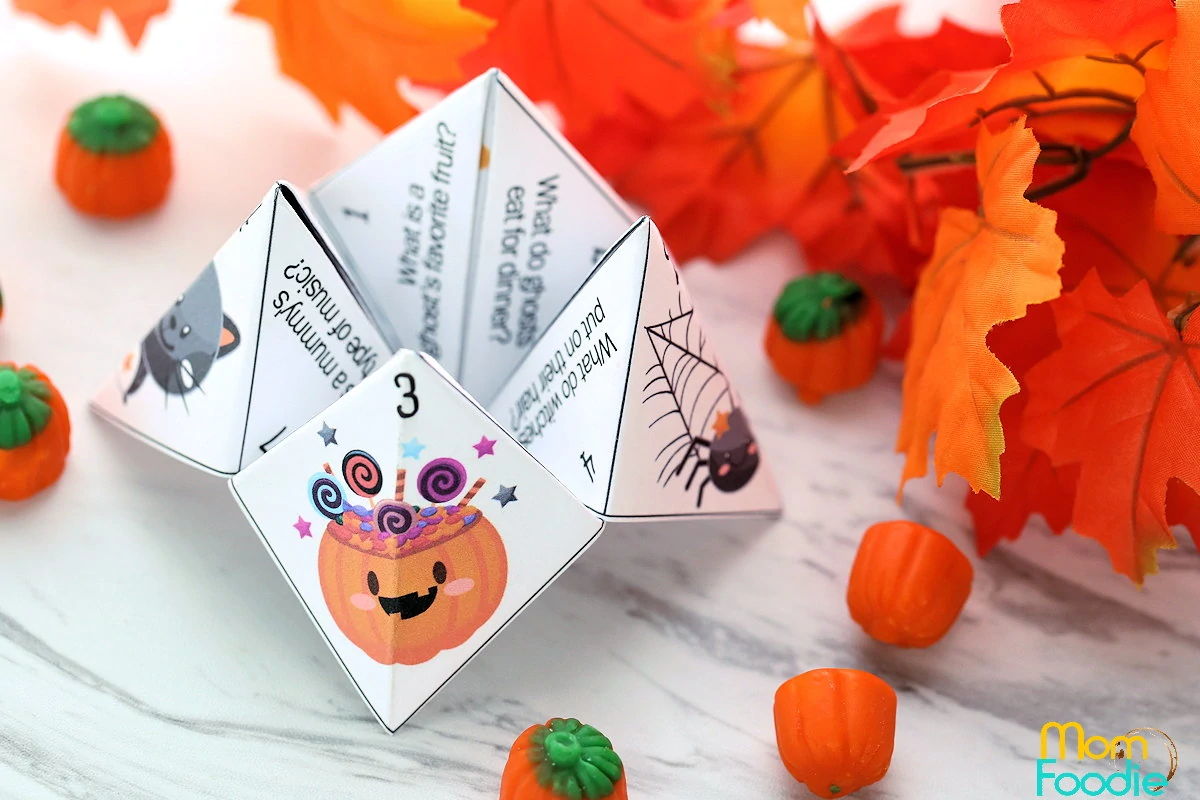 Halloween Jokes Cootie Catcher
As a kid we called these paper fortune tellers, but I've become fond of the other name they go by... cootie catchers. This free printable cootie catcher features kid's Halloween jokes.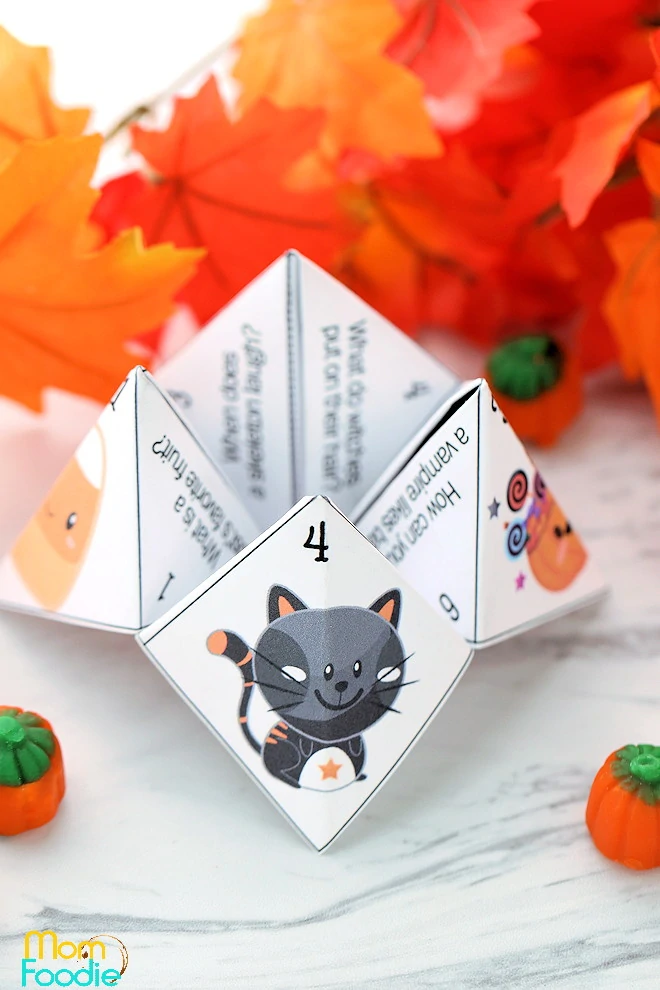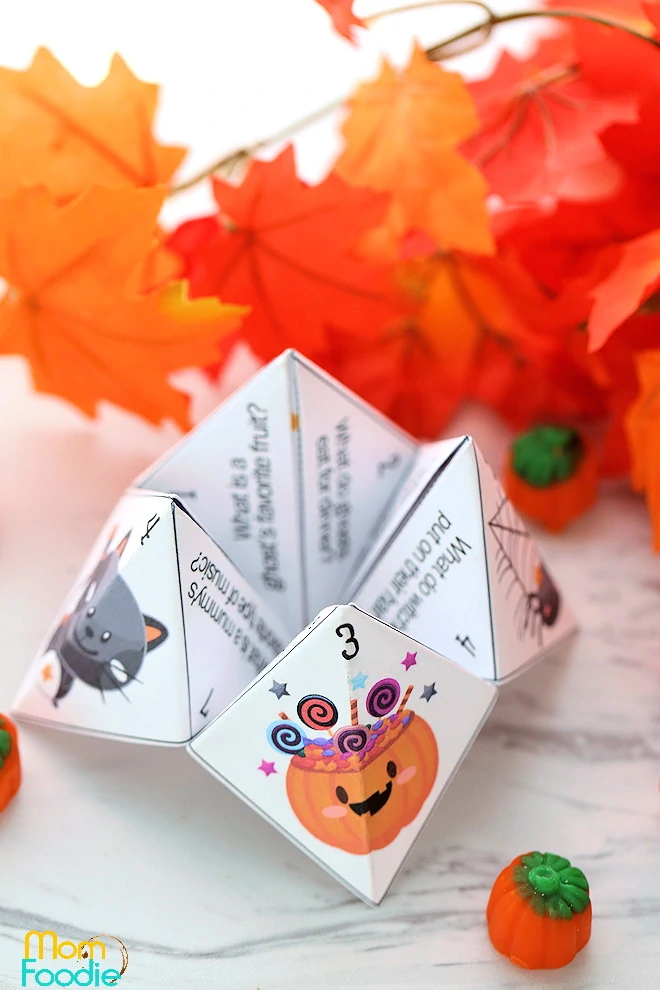 There are four cute numbered Halloween characters on the outside of the paper fortune teller. Pick an number and count it out with the teller to bring you to a silly question. . The joke answers are folded inside. See folding instructions below.

Serve some Candy Corn Popcorn or Broomstick Halloween Witch Snacks while the kids play around with the folded paper toys.
If you need more spooky printables, check out my Halloween Word Searches and Halloween Character Coloring Pages.
How to Fold the Halloween Paper Fortune Teller
Here I will walk you through folding the Halloween joke teller with pictures.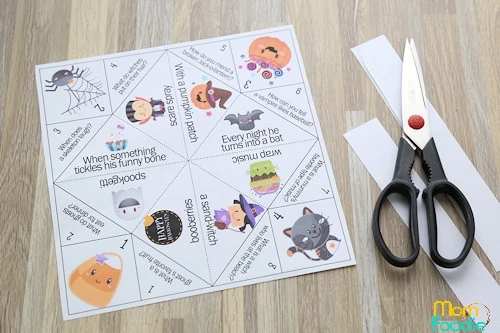 1.Cut it Out
First you need to trim off the excess paper after printing.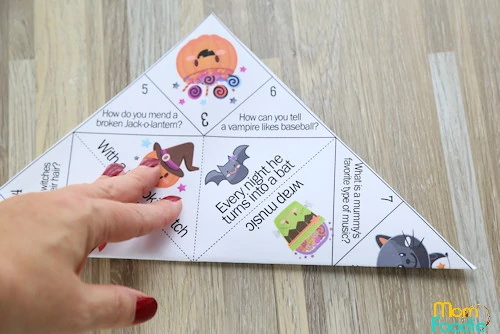 2. Angle Crease
Now fold and unfold like this to create creases in the paper template.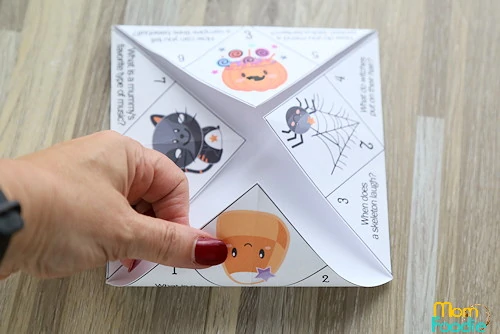 3. Fold in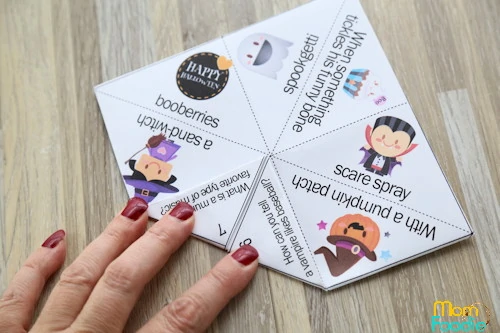 Flip the printed side face down and fold the corners in.

4. Fold Again
Flip the cootie catcher over and fold the corners in again.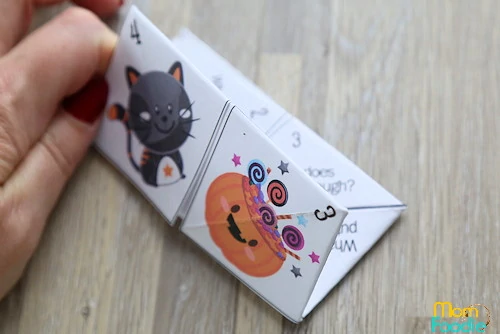 5. Straight Crease
Now fold straight across and unfold from each side to crease again.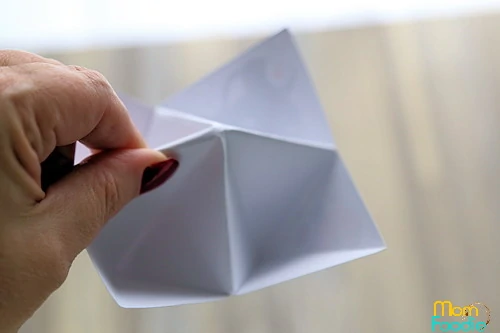 6.Open and Pinch
Now open up the joke teller and pinch the creases to help it hold it's shape. It is now ready to tell Halloween jokes to your kids!
Print the Halloween Cootie Catcher
Here is the pdf file so you can print out your own. Print plenty if you are having a Halloween Party!
Standard printer paper is fine, but I prefer using cardstock for this paper toy so kids will get more use out of it.
TIP - Make sure to select "fit to page" when printing. Print plenty if you are having a Halloween Party!
Printable >> Halloween Joke Cootie Catcher
While you have the printer going, you may as well print off some free Halloween cards too.
If you liked this fortune teller printable, plan ahead to print my Thanksgiving Jokes for Kids Cootie Catcher too! I also have a Dinosaur Joke Teller your children might enjoy.

Uh Oh! ... Low on Ink! Quick, order some Ink from Amazon and it will be at your doorstep fast.