Garden Salad Grill Cheese is a new twist on the sandwich and salad combo. A refreshing crunchy fresh salad inside your grilled cheese. YUM!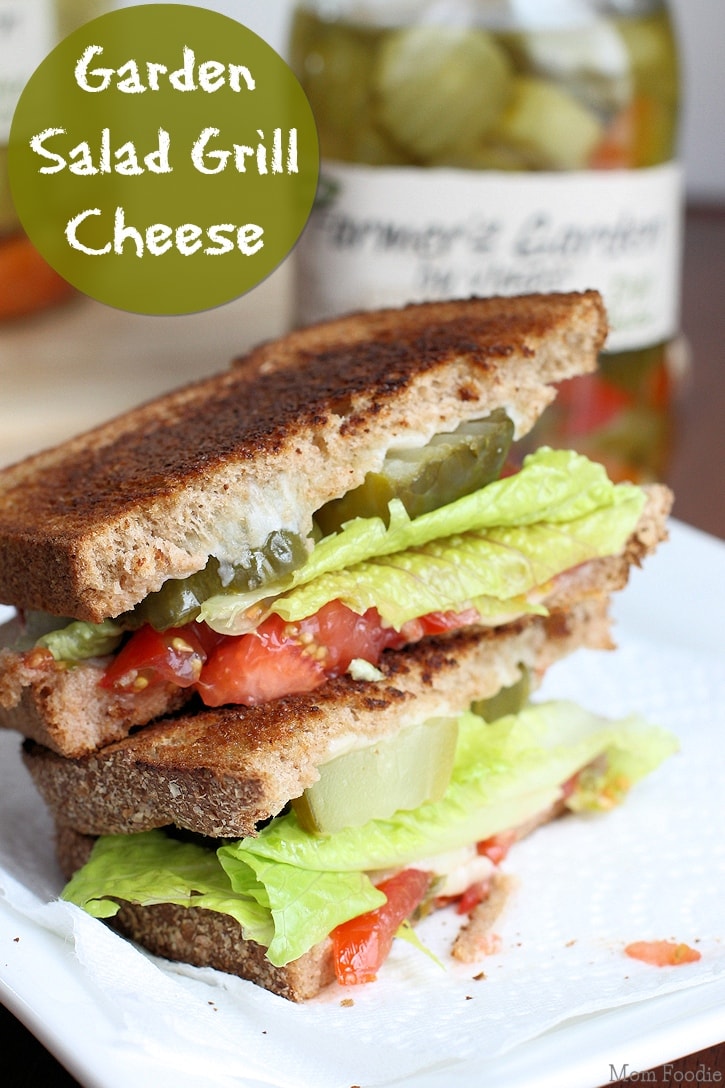 Article brought to you in collaboration with Vlasic.  Recipe and opinions are my own.
Sometimes it's the simple things in life which bring us the most joy, Watching your child giggle while they play, gazing on a lovely landscape or a enjoying fresh simple meal.  During the summer months the pleasures of a simple life become all the more evident to us.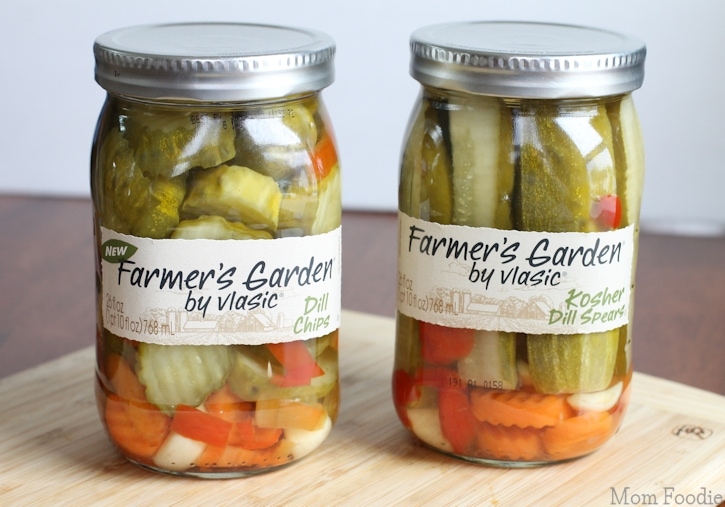 In celebration of this summer simplicity, Vlasic has introduced a wonderful new line of pickles called Farmer's Garden.  As you can see in the picture, these are not your typical supermarket jarred pickles... not at all.  These artisanal quality pickles are much more akin to what you would find available at a local farmer's market.  They certainly are similar to the homemade pickles my late Aunt & Uncle used to make from the fruits of their cucumber patch.
See veggies at the bottom of the jars, they are quite the bonus.  I enjoy snacking on the sweet red peppers & carrots, and while I am not about to take a chomp out of a whole garlic clove, pickled or not, I am contemplating mincing some up in my next pasta salad.
Farmer's Garden Pickles by Vlasic come of 5 refreshing flavors:
Dill Chips
Zesty Garlic Chips
Bread & Butter Chips
Kosher Dill Spears
Kosher Dill Halves

Now after tasting these special pickles, I started to ponder what to do with them, well other than enjoy them straight out of the jar or on the side of a sandwich.  This is when I thought about my some may call it odd practice of opening up my grilled cheese sandwiches, and putting lettuce and tomato inside.  I love the way the fresh cool crisp veggies contrast and compliment the warm oozy cheese and buttery toasted bread.  These pickles seemed the perfect addition to my deliciously peculiar sandwich delight.  They could stand in for both cucumbers and dressing, elevating the concoction to a salad inside a grilled cheese.
The results were fabulous.  I've had one for lunch twice already this week... and it is only Wednesday.
You don't really need a recipe for this, but for good measure...
Serve my Dill Pickle Pasta Salad recipe, easy potato salad with mayo or Homemade Kettle Chips on the side.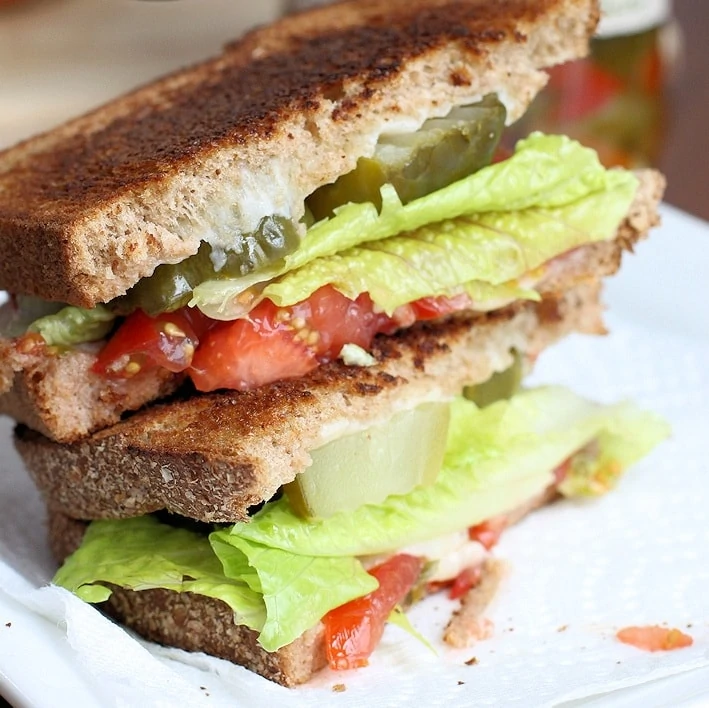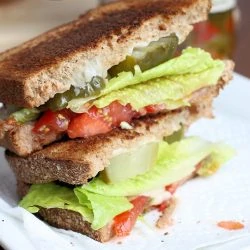 Ingredients
sliced bread

cheese

butter

tomato slices

lettuce

preferably romaine

Vlasic Farmer's Garden Dill Pickle Slices
Instructions
Prepare your grill cheese as usual (just don't flatten it out too much & a nice sturdy bread helps).

Open the grill cheese and layer tomato, then lettuce, then pickles, and put back together.

Enjoy.