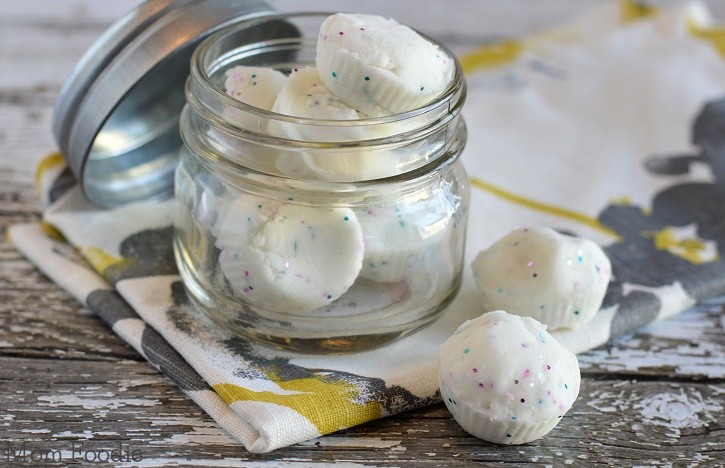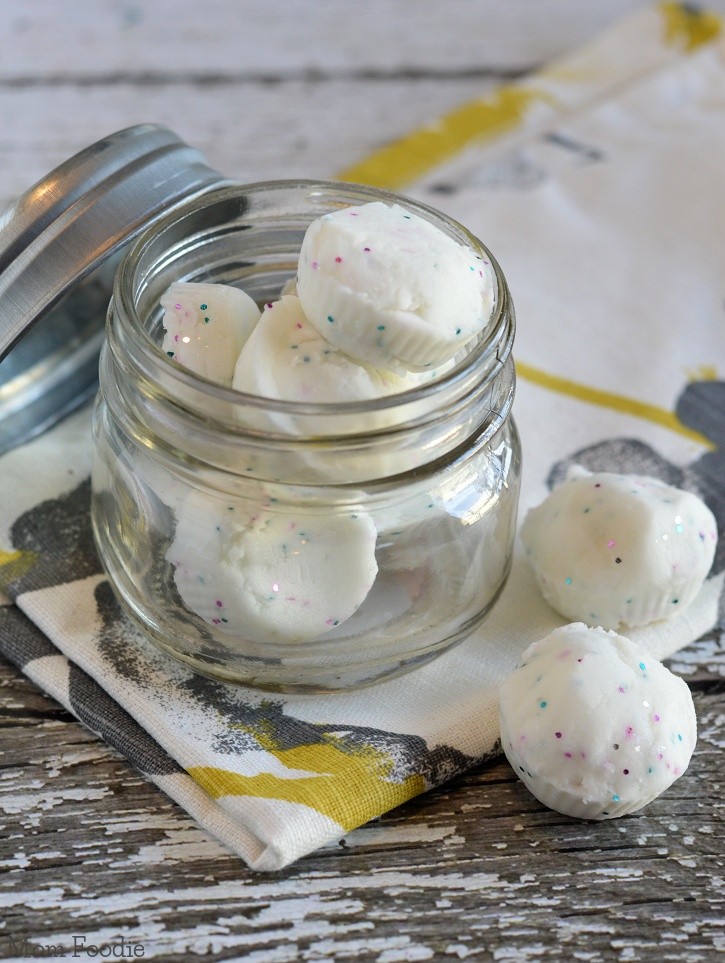 Wouldn't these homemade Vicks Shower Tablets make a great inexpensive DIY holiday gift.  This recipe would be an especially good homemade Christmas gift for men, since they tend to be hard to make things for.  Of course they would be just as appreciated by the ladies on your list.  Why not make them for everyone in the office, cold season is still at it's start after all.
All you need to make these congestion relieving  shower tablets is Vicks, some small air tight jars and  a few common household ingredients.  Glitter was added to this batch for more festive flair (it will just wash right down the drain), but you can skip that if you prefer or add a few drops of food coloring to match recipient's bathroom decor.  When a nasty cold hits them, they will be very glad to have your thoughtful homemade gift on hand to help clear them up.

While the recipe below works fine for most… After Several requests here is an all natural, environmentally safe essential oil version of the recipe >> DIY Decongestant Shower Tablets
Print
Homemade Vicks Shower Tablets Recipe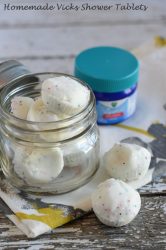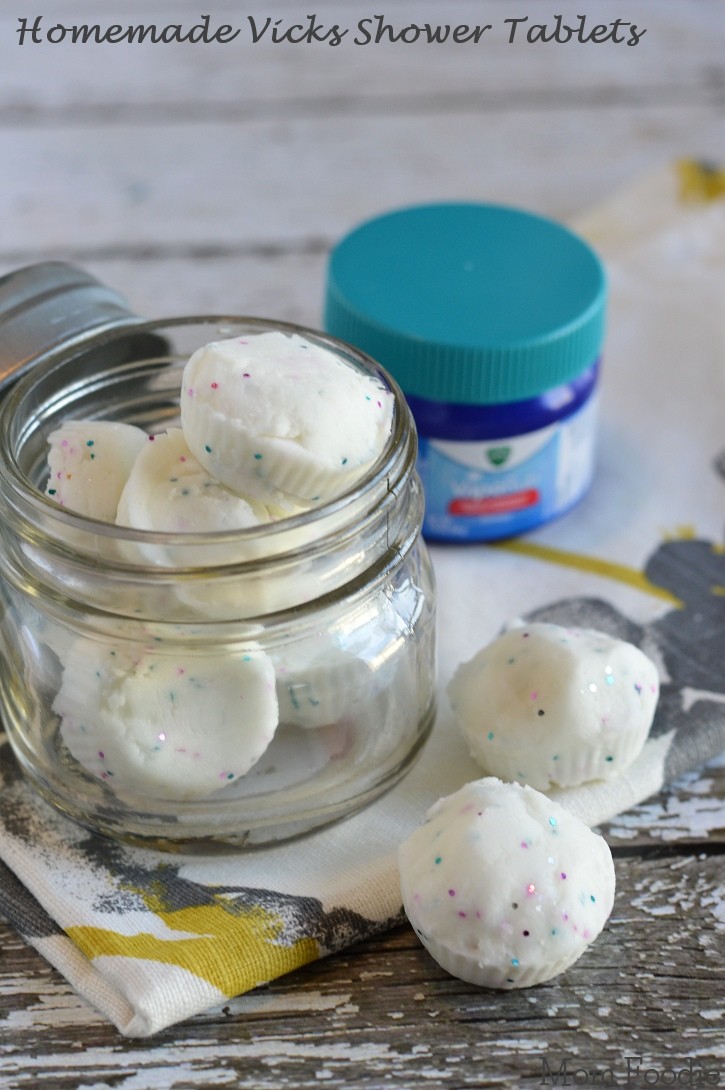 Make this simple Vicks Shower Tablets recipe at home. Great holiday gift.
Author:

Robin Gagnon

Category:

Health
Instructions
To Make the Shower Tablets
Place corn starch in a bowl, add the Vicks and mix it around until well combined. (This will be strong smelling so maybe wear gloves if your sensitive or open a window.)
Now add the baking soda (and glitter if you are using it) and mix well. (IF you find you need more moisture add a tsp at a time use care not to over do it though,or tablets won't form right.)
Put the mixture into your ice cube tray to other molding tray, and freeze it for a few hours.
Take out and pop out of the molds.
Store the homemade Vicks Shower Tablets in small airtight jars
To Use
Just place one in the shower near the drain. The steam will fill your shower and help clear your congestion.