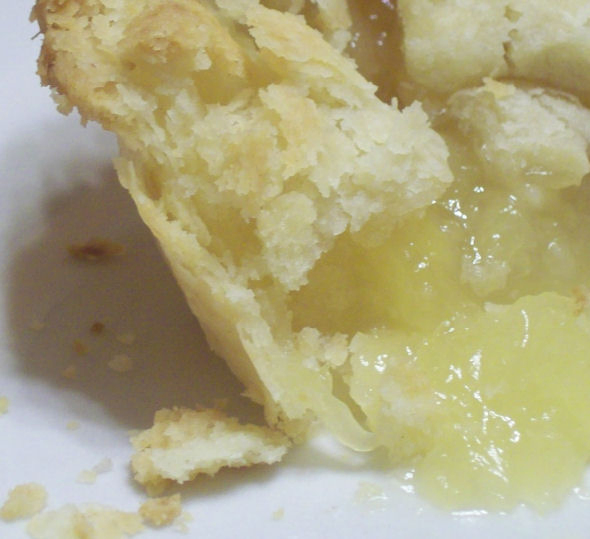 This pie crust recipe is the result of several years of tweaking.  It was developed by compiling a few different pie crust recipes & hints from several sources, and a bit of experimenting.  I have had wonderful results every time with this recipe. You could say this pie crust is a cross between American and French crusts, since it includes both shortening (for flakiness) and butter (for richness of flavor), that was a tip I got from America's Test Kitchen.  This pie crust is great for both sweet and savory pies (I cut the sugar to 1 tbs, for Savory pies).  Warning: If you start making this crust, you may never opt for the easy out of ready made pie crusts again.  This is the pie crust recipe I use for all my pies.
Here are few to try the crust out on out on: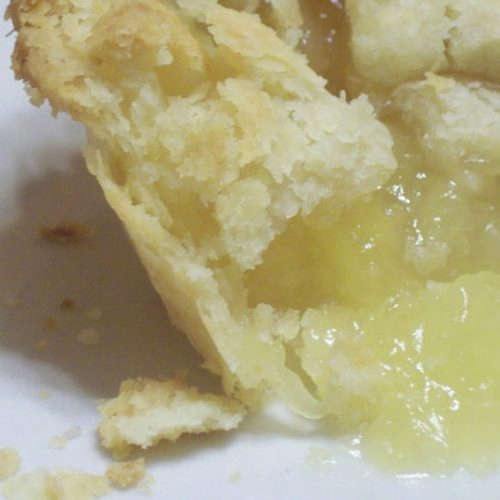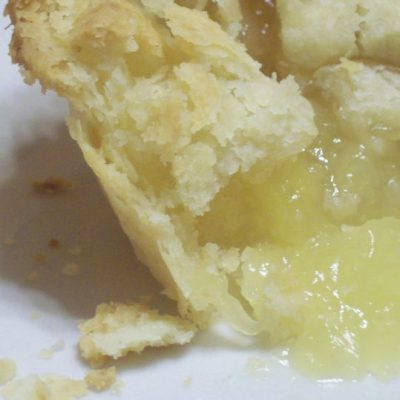 Ingredients
2 ½

cups

of flour

all-purpose

½

cup

cold shortening

I use the Crisco sticks, half a stick per crust

¾

cup

cold butter

I use salted butter, 1 ½ sticks

½

tbs.

kosher salt

1 ½

tbs.

sugar

6

tbs.

of ice water

add 1 or 2 more if necessary
Instructions
Pulse the dry ingredients in a food processor, to mix.

Add the cold shortening in pieces. Pulse a few times.

Cut the butter in chunks and add to mixture. Pulse until the butter chunks are about the size of pencil eraser.

Add the water a little bit at a time and lightly kneed into dough. (6 tbs. should be enough, only add more if crust is too crumbly to work into a ball)

Split the dough in half, roll in balls and wrap in plastic wrap.

Chill in the refrigerator at least 45 minutes.

Roll out pie crust on floured surface.