Non-dairy gelato is easier to make than you may think. Try my Mocha gelato recipe and see for yourself.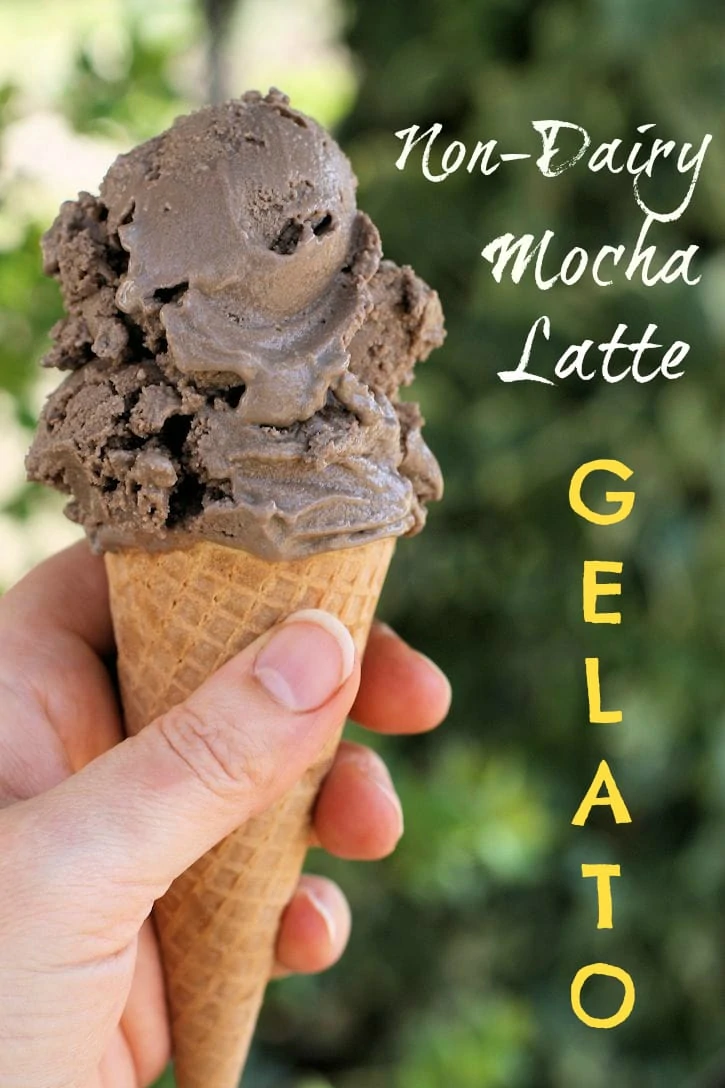 Spring is always a crazy busy time for me. I find myself trying to get my outdoor spaces in order, accomplish some spring cleaning, usually take on a DIY project and still get my everyday work and family tasks done. Around 3-4 pm I start to fizzle out, and need a kickstart. This Mocha Latte Non-Dairy Gelato was made with that in mind.
The following is brought to you by Silk. All opinions and recipe are my own.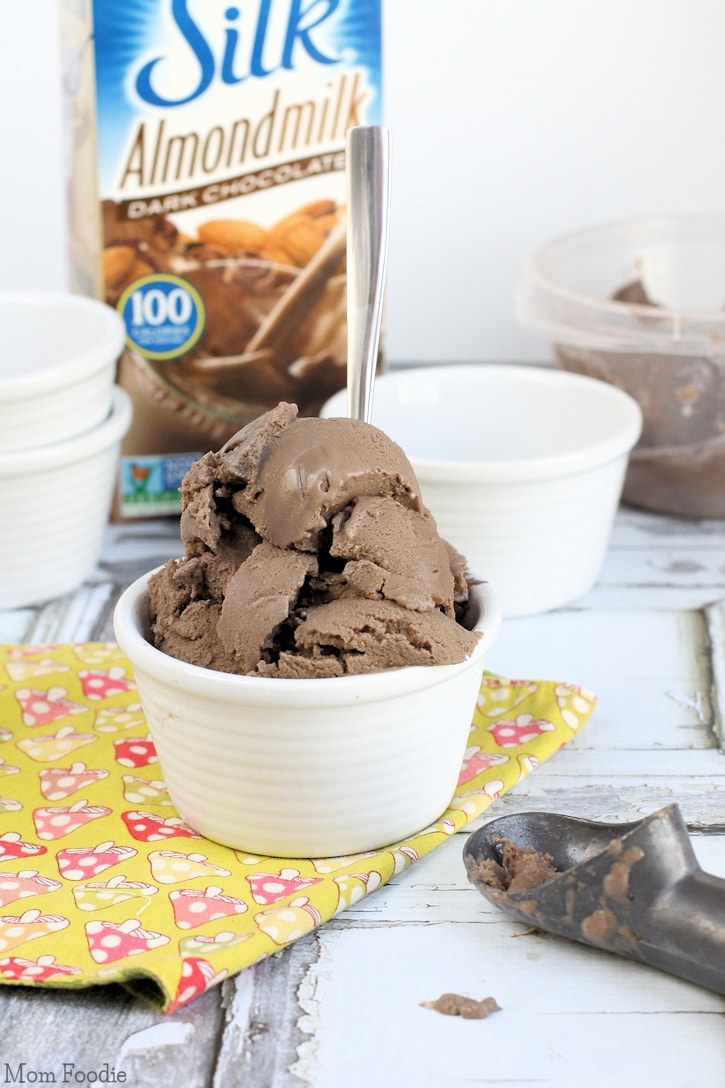 I used Silk Dark Chocolate Almond Milk as a base for the gelato. I generally have their unsweetened Vanilla Almond Milk on hand, as that is what I use in my cereal, smoothies and such, but had picked up the dark chocolate for my daughter, who loves it. It is a little thicker and already has chocolate in it, so it seemed a perfect choice for making a chocolatey gelato. To enrich it even further, I added egg yolks (no worries, they are fully cooked). Espresso powder adds a little zing, and a little sugar counters the bitterness added by the espresso. That's it, 4 ingredients.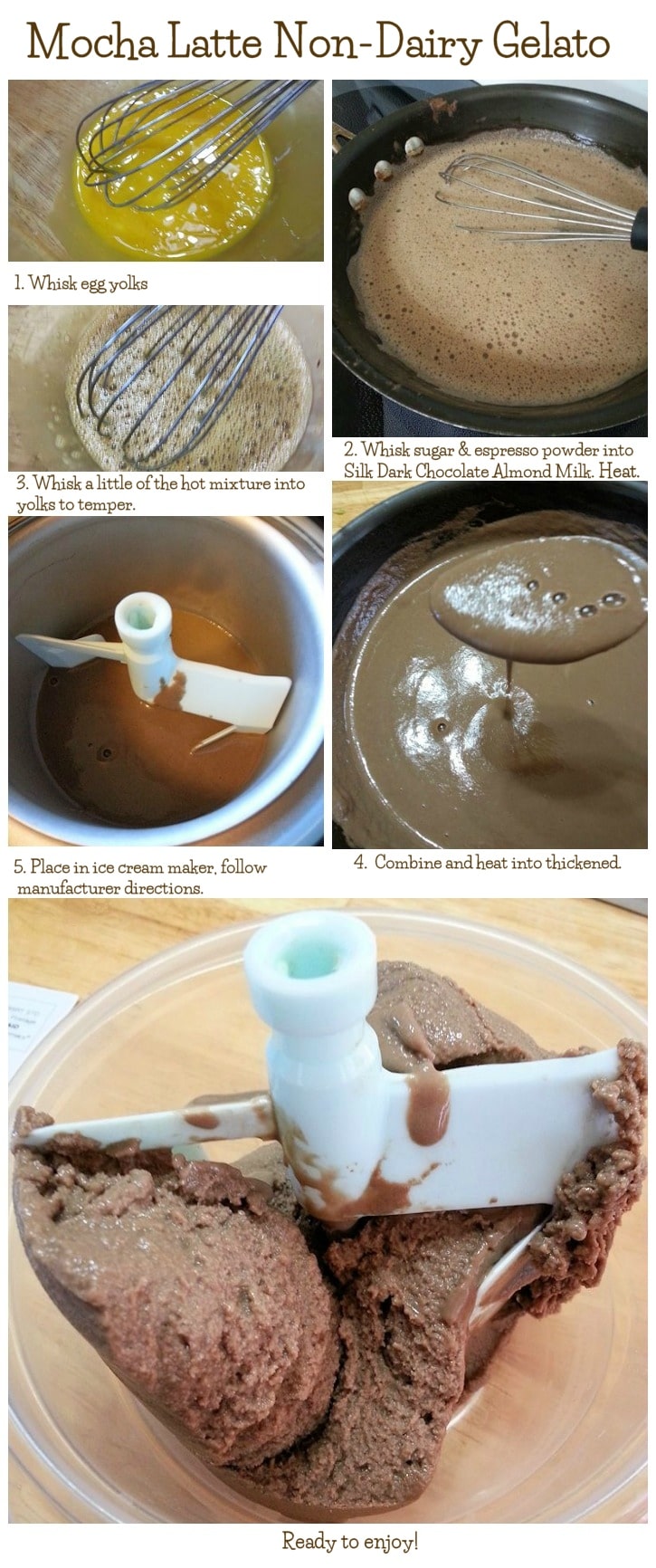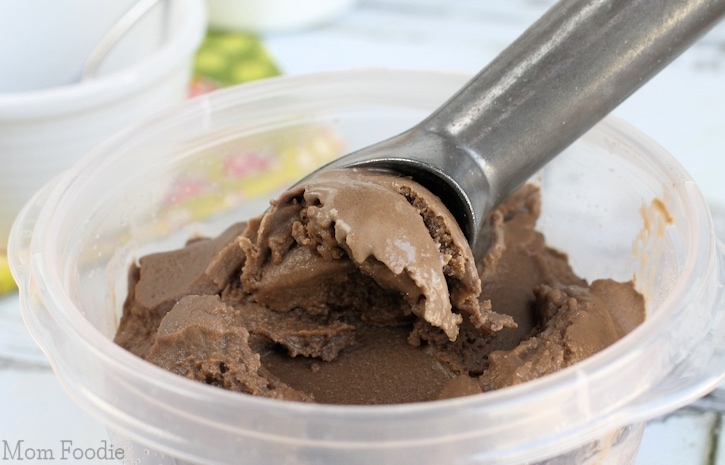 Silk products are non-GMO certified, so I feel good about giving them to my family. Their vegetable based versions of dairy products, fit a wide array of dietary needs, whether you have an allergy, choose not to eat animal products or are avoiding dairy for another reason. Silk has a product to fit your needs. In my family, we have one mild lactose allergy, and two of us watching our weight. My daughter seems to like almond & coconut milk just as much as dairy, and Silk products seem to hold up better to her constant fridge peeking (it sours dairy milk pretty quick).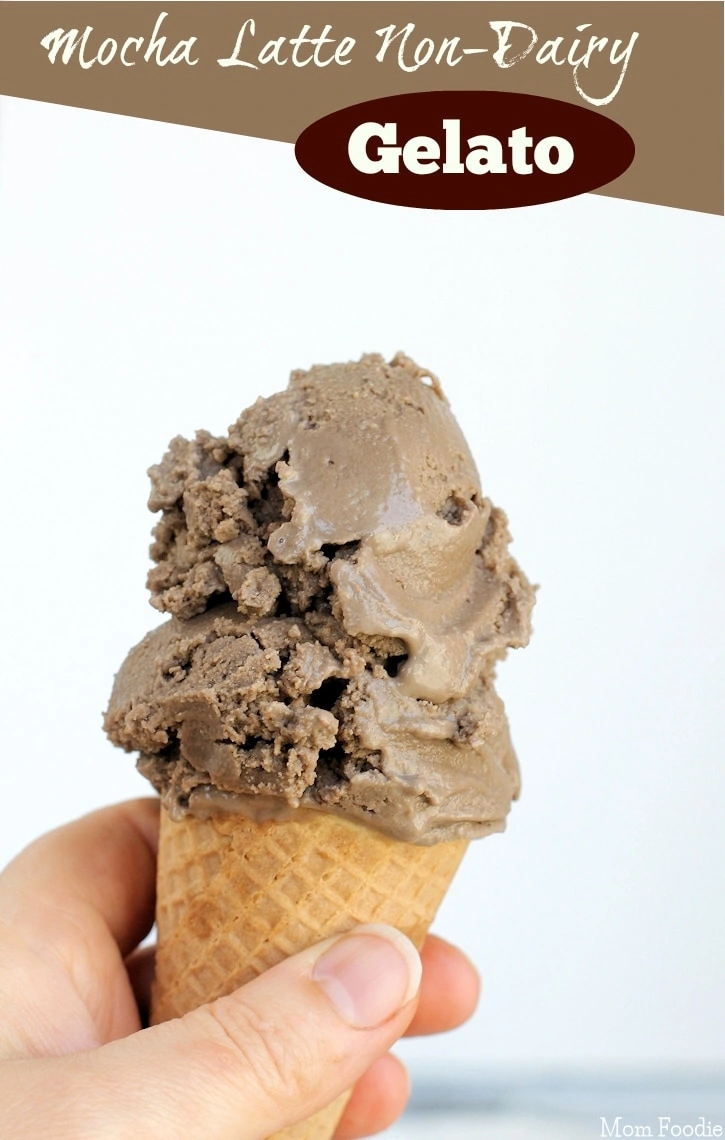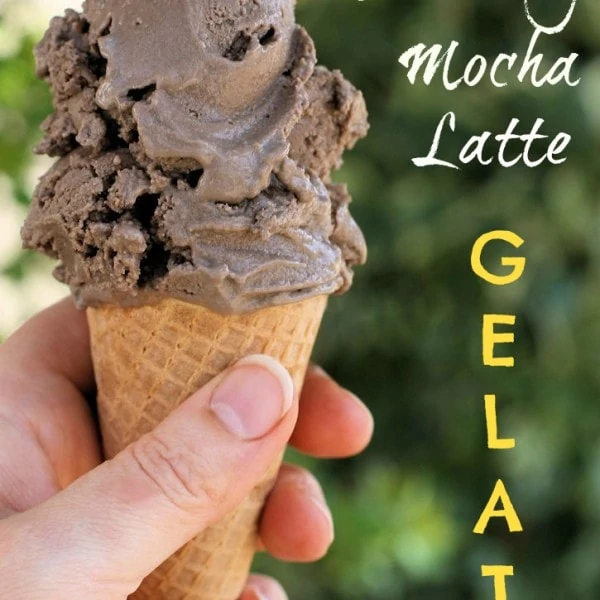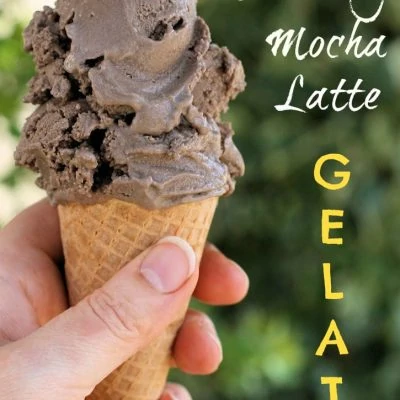 Mocha Latte Non-Dairy Gelato Recipe
Non dairy Mocha Gelato is easy to make and delicious.
Print
Pin
Rate
Ingredients
2

cups

Silk Dark Chocolate Almond Milk

1

teaspoon

espresso powder

1

tbs

sugar

5

egg yolks
Instructions
Place Silk Dark Chocolate Almond Milk, espresso powder and sugar in sauce pan over medium heat. Stir.

Whisk egg yolks while almond milk is heating. As soon as almond milk begins to bubble, pour a small amount into the yolks and whisk to temper.

Pour egg mix into the the almond milk pan. Stir. As soon as it bubbles, reduce to simmer. Cook for 5-6 minutes until mixture is thickened. Remove from burner.

Cool to room temperature (use fridge once partially cooled if you wish).

Place in ice cream maker, and follow manufacturers directions.