Everyone loves having roses in the garden.  They add a special touch of beauty and elegance, and their scent is amazing. Not everyone has the time needed to care for a thriving garden and  high maintenance rose plants though, so finding carefree roses that are low maintenance is a huge benefit. There are actually several different types of carefree roses, that are perfect for the busy gardener.  Their ability to do well without the need for constant oversight and care, makes them favorites for those of us with limited time.
Help your selections do their best with homemade rose food.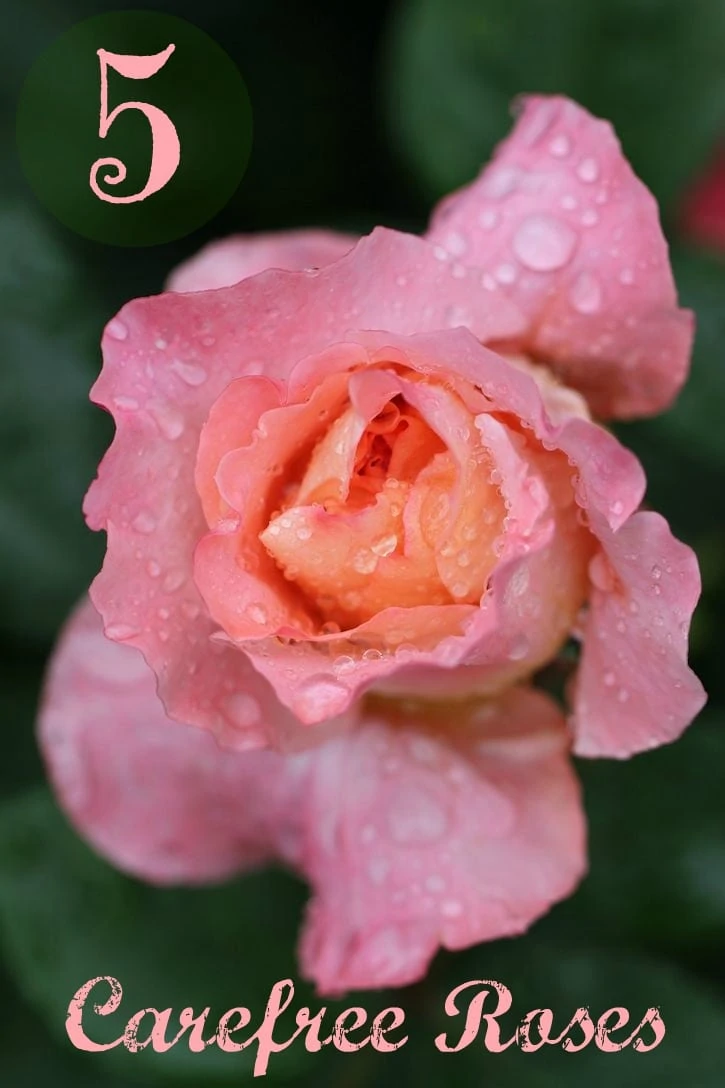 5 Carefree Roses
If you want to add easy to care for roses to your garden, try any of these varieties, choosing the one that appeals to you the most or fits the garden space available to you.

Knock Out Rose
Knock Out Roses
are the most popular and common variety of rose for a good reason, they are incredibly easy to grow and care for. The bright pink red roses bloom all season long from the moment they bud into mid-fall. They are disease resistant so you do not have to keep a diligent eye on them and do well with keeping to the space they have been planted in. If you live in colder zones, they are hardy up to zone 5, with the newer colored varieties being hardy up to zone 6.
Snowdrift Rose
If you are a fan of white roses, the Snowdrift Rose
is a shrub rose that blooms with fervor from mid to late spring. Also disease resistant, the Snowdrift creates a light fragrance that drifts through the garden in the heat of summer. This variety is great for cutting and does well in zones 4-9 where there is full sun and little wind exposure. Think about adding this low maintenance rose near walls or corners.
All The Rage Rose
The appropriately named, All the Rage
variety is all the rage because of its single bloom, bright pink color and how easy it is to take care of. This rose actually changes colors as it grows, going from a subtle orange to pink to a deeper pinkish red. All the Rage spreads when it has the space and right conditions exist to do so. Grow these in zones 4-9 and enjoy their dainty single blooms over and over again.

Flower Carpet Coral Rose
If you are looking for a variety of carefree roses to serve as a spreading ground cover, try a Flower Carpet rose
. This variety spreads and grows along the ground near where it is planted and fills up as much space as it can with the time and nutrients it has available to it in a single growing season. These light coral colored roses can be planted and left to their own devices for the entire season in zones 5-11.
Kiss Me Rose
Kiss Me roses
are a blush pink variety with a double bloom that only get up to three feet tall. If you are looking for a bush variety that will fit into a small garden space, this variety is your best option. It's blossoms fill the air with their strong fragrance and create huge 4 to 5 inch wide blooms. Grow these carefree roses in zones 5-9.
Have the specific need of a good climbing rose? Check out my article Best Roses to Use in an Archway or Trellis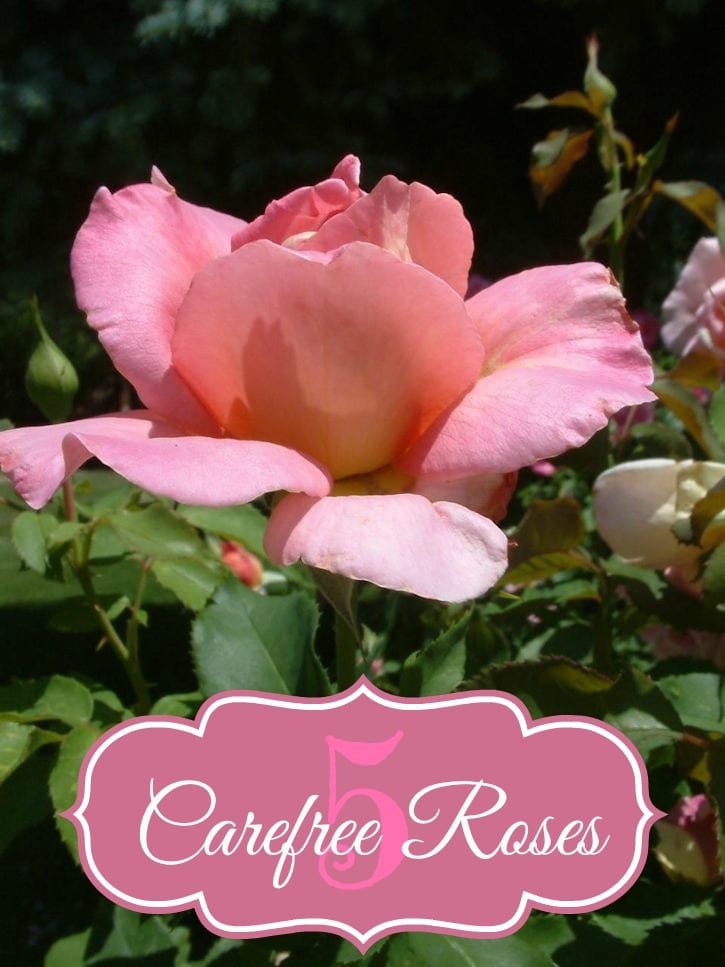 Buy some Carefree Roses to Plant in your Garden