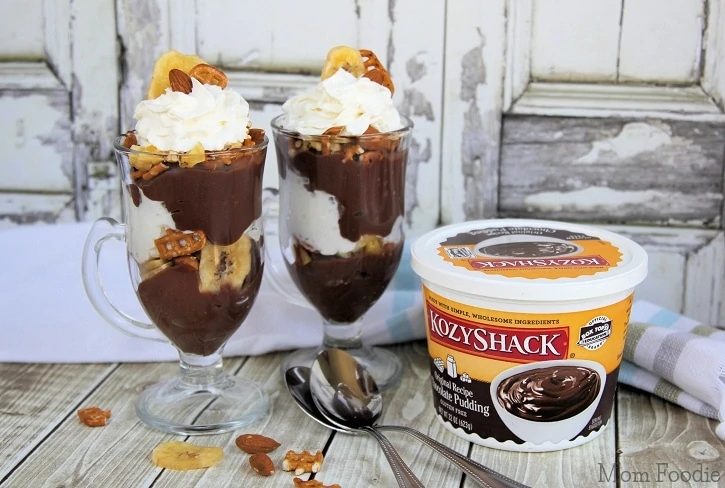 While chocolate pudding is quite dandy all on it's own, it can be even more fun when you add some crunchy yummy bits and a generous dollop of whipped cream.  That is just what I did when making these Munchy-Crunchy Banana Chocolate Pudding Parfaits, to celebrate both the Summer of Pudding & National Chocolate Pudding Day on June 26th.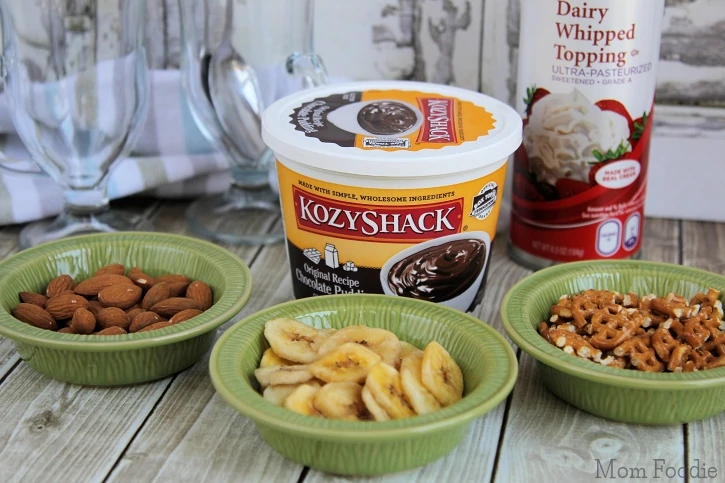 For the crunchy element, I chose raw almonds, dehydrated banana chips & crushed pretzels.  I knew they would taste great with Chocolate pudding.... and I wasn't wrong.  YUM!
If you like this, try my Banana Pudding Poke Cake or Marbled Banana Bread with Chocolate Swirl.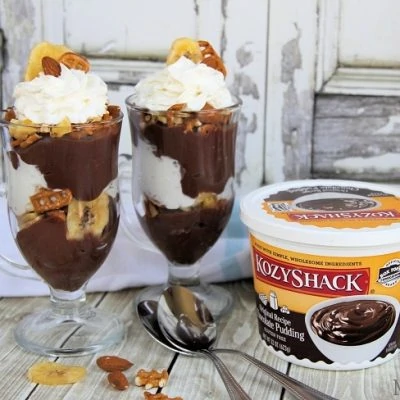 Ingredients
Dehydrated Banana chips

Pretzels

Chocolate Pudding

Almonds

Whipped Cream
Instructions
Crush up the pretzels & most of the banana chips (leave a few for decoration).

Dollop of Chocolate Pudding into glass about ¼-1/3 full.

Top with some of the banana chips, pretzels and a few almonds.

Add a little whipped cream then some more pudding.

Generously sprinkle on more of the crunchy ingredients Top with whipped cream and garnish.