Southern Potato Salad is a recipe everyone should have in their go to recipe collection, no matter where they live.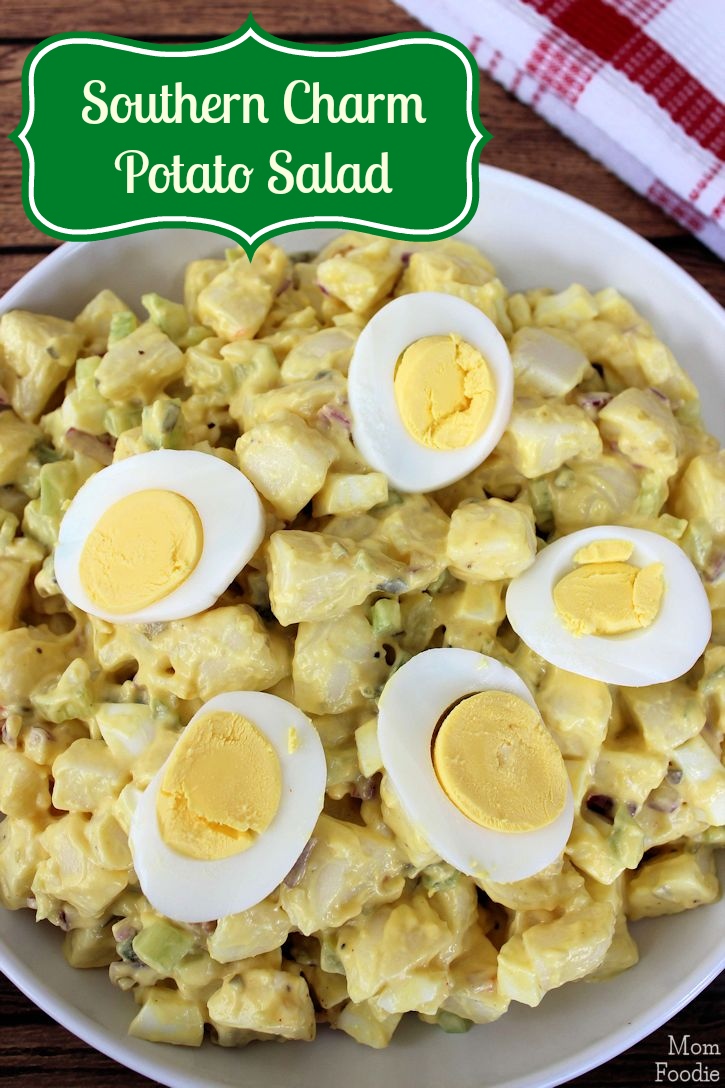 Just because I'm a Yankee, doesn't mean I don't love a heaping helping of good old fashioned Southern Potato Salad. What could be better at a picnic than a tangy egg and potato salad, after all. It's a great way to use up those leftover hard boiled eggs too.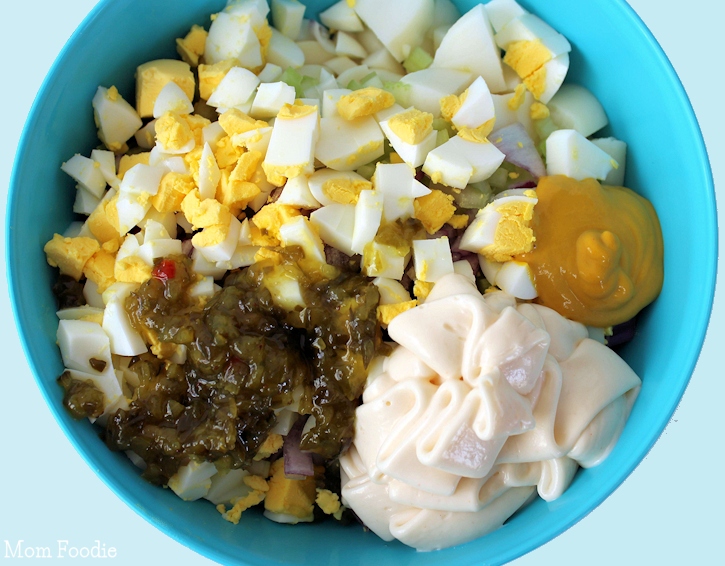 Southern Potato Salad
So, what makes a potato salad southern? … mostly the addition of eggs, but mustard is often also considered a key addition.
It is easy to make, but you want a good ratio of mustard and relish, to nicely compliment the mayonnaise in the dressing. As mentioned, eggs are essential in a Southern potato salad like this, but you also don't want to overdo it either. The recipe I'm sharing below, is great in itself, but is also a great starting point for creating your own distinctive family recipe, suited to the preferences of your own tribe.
… and it goes awesome with barbeque!
Print
Southern Potato Salad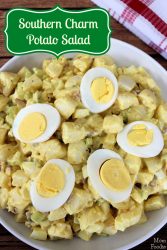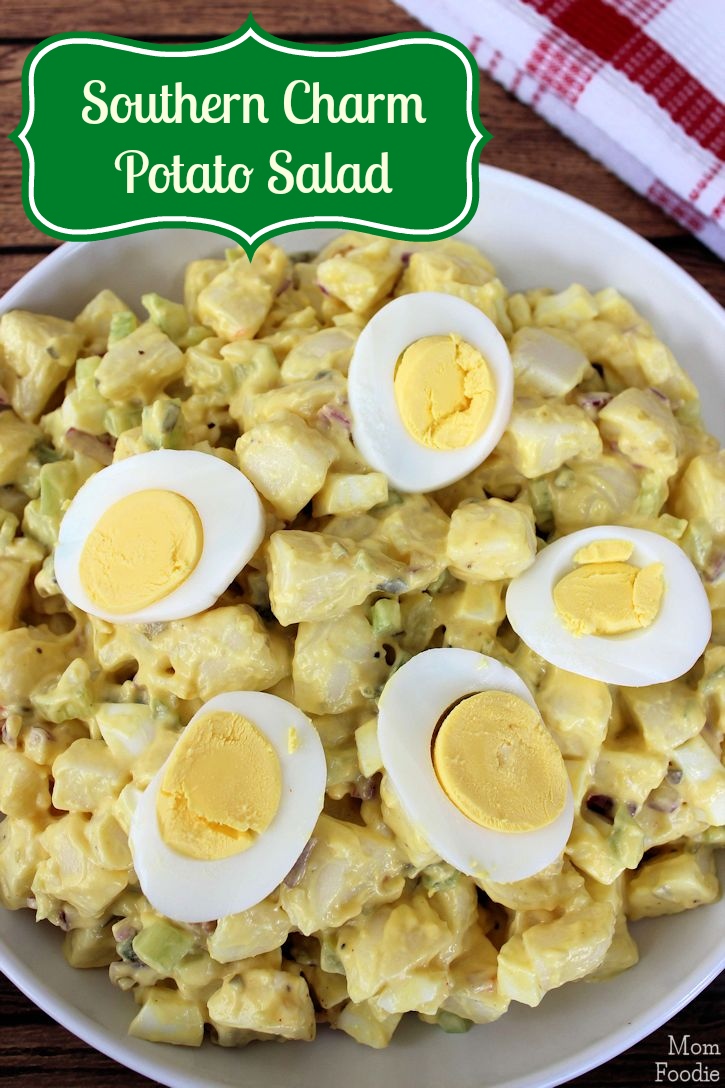 Author:

Robin Gagnon

Prep Time:

10 mins

Cook Time:

15 mins

Total Time:

25 minutes

Yield:

8

Category:

salad, side

Cuisine:

American, Southern
Ingredients
2 pounds of potatoes
1/2 cup mayonnaise
1/4 cup sweet pickle relish
2 tbsp mustard
1/2 cup diced celery
1/4 cup diced red onion
1/4 cup diced green pepper
3 hard boiled eggs
salt & pepper to taste
paprika (for garnish)
Instructions
Peel and dice potatoes, boil in lightly salted water until tender. Drain and set aside to cool.
Once cool, add the remaining ingredients (except paprika) and mix well.
Garnish with the paprika.
Serve the potato salad chilled.